Khanpur city is a center of sugarcane and cotton agriculture, located in Punjab, Pakistan. It is one of the developed and largest Tehsils of the Rahim Yar Khan District. It's weather is mostly Hot. In khanpur City near surroundings there are many famous places to visit like Cholistan Desert, Derawar Fort is also very popular and sightseeing views around and in Cholistan deserts jeep Rally is very popular in the type of Racing Competition.
| Title | Description |
| --- | --- |
| Information | |
| Location: | Rahim Yar Khan District of Bahawalpur Division |
| Name : | Khanpur |
| In Urdu : | خانپور‬ |
| Type: | City |
| Local Language Name: | Urdu, English, Punjabi |
| Province: | Punjab |
| Coordinates : | 28.650°N 70.680°E |
| District: | Rahim Yar Khan |
| Region: | Punjab |
| Language | |
| Official Language: | Urdu |
| Native Language: | Punjabi |
| Other Languages: | Urdu,Punjabi,English |
| Government | |
| District Coordination Officer: | Mr. Khalid Mehmood Babbar |
| Assistant Commissioner: | Mr. Abdul Ghaffar |
| Population | |
| Total Population: | 983,415 |
| Time zone | |
| Time zone: | PST (UTC+5) |
| Codes | |
| Postal code: | 64200 |
| Dialing code: | 06855 |
| Vehicle registration: | Three letters beginning with K and random four numbers |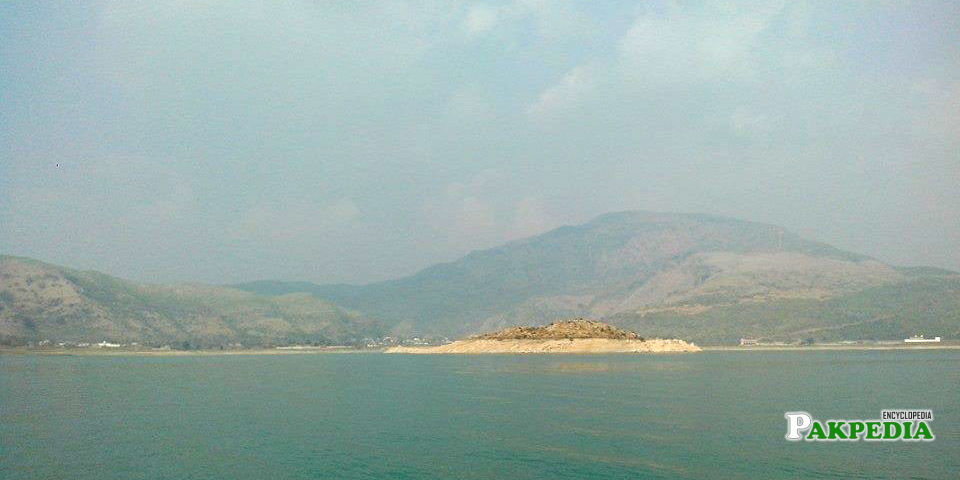 Details
Located
From Rahim Yar khan to Khanpur distance covered about to 47.5km or 57min to reach by car, if take N5 Road to drive from Bahawalpur to Khanpur it takes time 160km or 2 hours 33 mins by car. Many tourists, visitors come from by car to enjoy the road trip and sunny weather .[1] Located –  Located 
Administrative
Khanpur is one of the 44 Union Councils, administrative subdivisions, of Haripur District in the North-West Frontier Province of Pakistan. It is located to the south of the district capital Haripur and about 30 km from Islamabad in a beautiful green hilly town. It is famous throughout Pakistan for its oranges and is also known for Khanpur Dam.[2] Administrative –  Administrative 
History of Khanpur
The history of Khanpur is dominated by the Gakhars Chiefs who played an important role in shaping the history of the region. The Khanpur Estate was established by the Gakhar Chief Sultan Fateh Khan in early 18th Century. Khanpur jagir that consists of 84 villages of comprises of an area of 1,554 km2. Gakhar (also Gakkhar or Ghakhar or Ghakkar) are an ancient aristocratic and warlike clan now located in Rawalpindi, Islamabad, Jhelum, Kashmir, Gilgit, Baltistan (Tibet), Chitral, and Khanpur (NWFP) regions in modern day Pakistan. Over the years Ghakhar has grown and now its area is about 7 kilometres (10 miles). Ghakhar Mandi is in Gujranwala District, tehsil Wazirabad.
Demography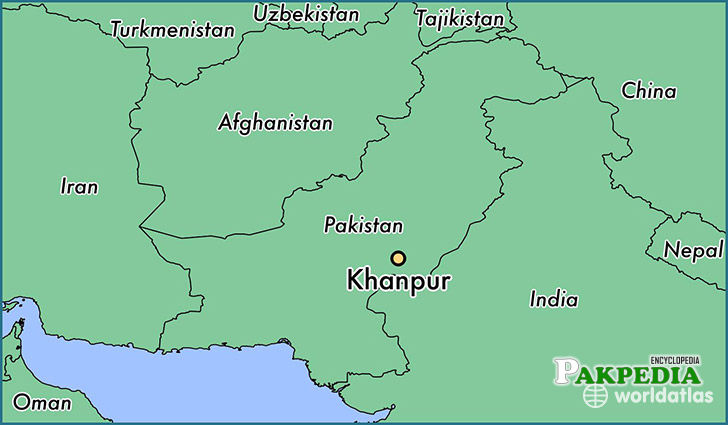 According to the census of 1998, the city population was 117,764 with an annual growth rate of 2.6%. As of 2009, the recorded population of Khanpur was 156,152 And According to 2017 Census Report the total population of Khanpur Tehsil was 983,415.
Weather
Khanpur has a hot desert climate (Köppen climate classification BWh) with hot summers and mild winters. Rainfall is low, but some rain does fall in the monsoon season from July to September.