Dr Hasan Zafar Iqbal was a retired professor of Philosophy in a Karachi university. Approximately he had 34 years of Educational services, was also the member of MQM. He was a professor of Altaf Hussain who died on  14th January 2018.
| Title | Description |
| --- | --- |
| Personal | |
| Name: | Hasan Zafar Arif |
| In Urdu: | حسن ظفر عارف |
| Famous As: | Leader of MQM |
| Nationality: | Pakistani |
| Residence: | Karachi |
| Education: | PHD |
| Alma Mater: | Howard University |
| Religion: | Islam |
| Profession: | Professor at Department of Philosophy, Karachi University's (KU) and was a loyal member of MQM |
| Family | |
| Parents: | Maqbol Hasan |
| Siblings : | Qamar Arif |
| Died | |
| Date: | 14 January 2018 |
| Cause of Death: | Murder |
| Rest Place: | Sakhi Hasan graveyard in North Nazimabad |
| Career | |
| Political Party: | Muttahida Quami Movement |
| Old Political Affiliations: | Pakistan Muslim League and Pakistan Peoples Party |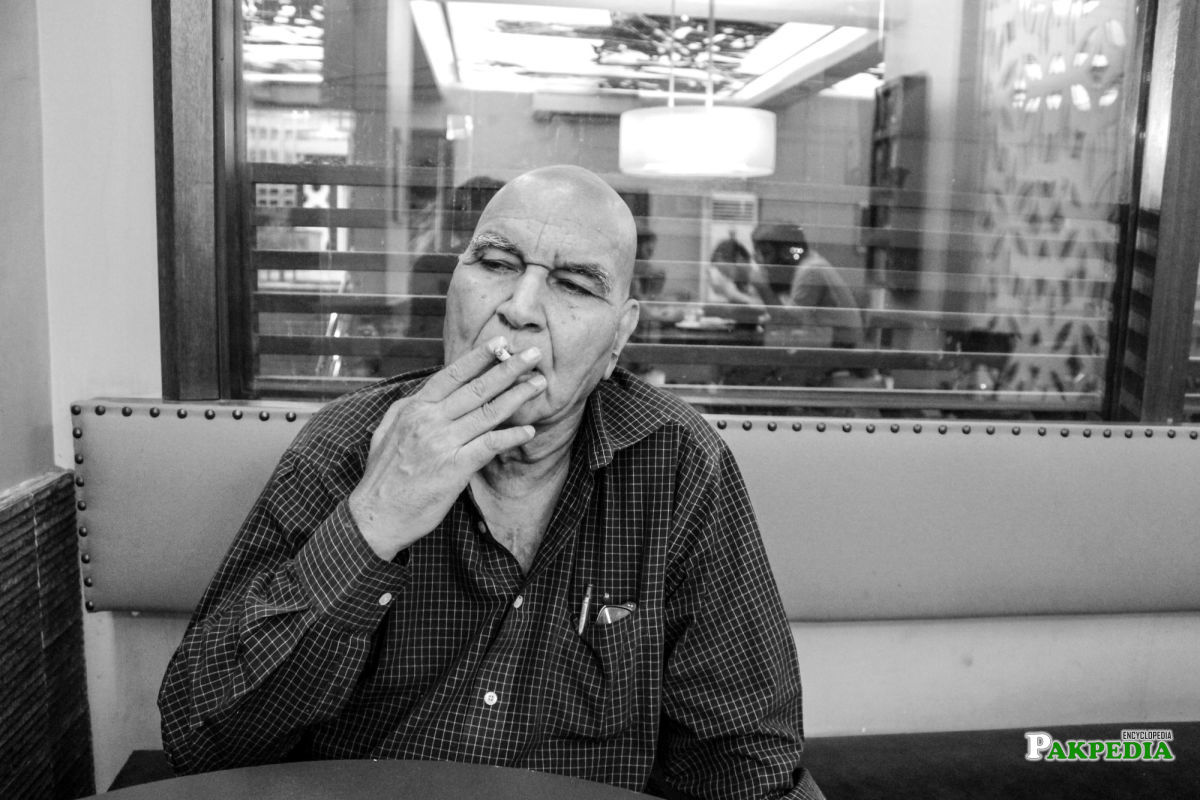 Biography
Dr Hassan Zafar Arif, a former professor of Karachi University's Philosophy  Department.  Interestingly, the man was also the member of Muttahida Qaumi Movement-London's (MQM) interim Rabita Committee, which was constituted at a time when the MQM founder and supremo Altaf Hussain is in hot water as his party back in home disowned him, Very few people would be aware of the fact that Prof. Hassan Zafar Arif was one of the brains behind the successful first homecoming rally of Benazir Bhutto Shaheed in 1986. He was one of the strategists of the successful homecoming rally, then regarded as largest in term of participants in the history of Pakistan.  [1] Biography Biography
Education
Dr Hasan Zafar did BBA (Hons), than he had her Masters degree and completed his M.A, after that he did PHD from Howard University. He did teaching for approximately 34 years.
Career
Dr Hassan Zafar Arif has never been in MQM or supporter of the MQM founder Altaf Hussain's ideology throughout his life. He has been a diehard leftist and struggled for his ideology and ideals.  He is a novice in the MQM as he joined the London-based MQM just a few month ago. Zafar Arif was dismissed from Karachi University for his leftist ideology. Later, Zafar Arif left PPP and in 1990's joined Pakistan Muslim League-Nawaz (PML-N). Following the August 22's incendiary speech of Altaf Hussain, MQM-Pakistan-led by Farooq Sattar emerged. Since then Altaf's loyalists are in disarray and in a bid to counter the Farooq Sattar-led group, they constituted a parallel body and Zafar Arif was their natural choice for leading the new body in Pakistan.  At the time of his joining MQM, Altaf Hussain warmly welcome Prof. Arif, stating that he was very happy  as his teacher was joining MQM.
Reason of Joining MQM
May 15 2017 when he announced joining the Muttahida Qaumi Movement (MQM). His move was surprising for many of his colleagues as well as the people who knew him personally because he had joined the MQM at a time when the Rangers were leading a crackdown against the party and, more importantly, after former party leaders Mustafa Kamal and Anis Qaimkhani had formed the Pak Sarzameen Party, prompting mass defections. "I joined the MQM for two reasons," Dr Hasan had told this scribe after joining the party at the Karachi Press Club. "Firstly, the party has been facing state repression, and secondly, for achieving the rights of the residents of Karachi. As a socialist, I feel it is the right time to join the party." After joining the MQM, he brought in some of his leftist colleagues – such as Sathi Ishaq Advocate, a key Pakistan Peoples Party (PPP) leader in Karachi, and Momin Khan Momin, former president of the National Students Federation – and started delivering lectures to the party's cadres on global, national and organisational issues. [2] Reason of joining MQM
Death of Hasan Zafar
Professor Dr Hasan Zafar Arif, MQM-London's deputy convener, was found dead in a car in Karachi's Ilyas Goth area on Sunday, 14th January 2018 police said. "The body of Hassan Zafar Arif, son of Maqbool Hassan, 70-72-years-old, was found from car number ANC-016, Lancer silver at Ilyas Goth," station house officer at Ibrahim Hyderi police station confirmed. "The body was shifted to Jinnah Postgraduate Medical Centre (JPMC)," he added. The SHO said that the cause of death will be ascertained after an autopsy is carried out. "Further investigations are ongoing," he said.  [3] Death of Hasan zafar
Statement of Abdul Majeed Karwani
Abdul Majeed Karwani, a lawyer associated with the MQM-L, said that Dr Hasan left for home in Defence from his office in Saddar at around 6:30pm on Saturday after postponing all the engagements scheduled later in the day. "He said he will spend time with his daughter who was scheduled to fly back to England on Sunday," Karwani said adding that he and other leaders of the party escorted him to the parking lot of their office.
Even in this age, Dr Hasan was healthy and drove the car himself, Karwani added, "We have been working day and night for months on party affairs and he never complained of any illness." [4] Statement of Abdul majeed
Statement of His Daughter
Professor Dr Hasan Zafar Arif, MQM-London's deputy convener, was found dead in a car in Karachi's Ilyas Goth area. His daughter said that I never thought I would have to speak in such detail about my own father's death, but the circumstances have left me no choice. We his family examined his body thoroughly as soon as we were brought on the scene, and we have been shown pictures of his body taken by the police immediately once they discovered it. There is not a single mark on him, and no indication whatsoever that he was tortured or that his death was unnatural. The few spots of blood under his nose are not suspicious – I've been told that after death the body does not clot blood properly and so nosebleeds are common. he circumstances under which he was found are not as dramatic or suspicious as the media wishes you to believe – he was missing for one night, his car was found in an area he was known to frequent. I hope those who read this understand that I of all people would be the last to cover up the truth about my father's death. [5] Statement of his daughter