Kasur is situated in eastern Punjab and to the south of Lahore, Pakistan. It consists of four districts, Kasur, Kot Radha Kishan, Pattoki, and Chunian. For almost 32 years, since 1947, it remained part of Lahore and was designated as a district in1979. Its bordering closeness to India makes this region strategically important.
Ganda Singh Wala border was used to be the main crossing between Pakistan and India till 1986. The city is also famous for its multicultural diversity, evolving progress, renowned artists, and politicians. This article carries every detail about the city, including Kasur History.
| Title | Description |
| --- | --- |
| Information | |
| Location: | Pakistan |
| Name : | Kasur |
| In Urdu : | قصور |
| City Council: | Government of Punjab |
| Type: | The headquarters of Kasur District, Pakistan. |
| Local Language Name: | Punjabi |
| Province: | Punjab |
| Coordinates : | 31°07'01″N 74°27'01″E |
| District: | Kasur District |
| Region: | Punjab |
| Elevation: | 218 m (715 ft) |
| Language | |
| Official Language: | Urdu |
| Native Language: | Punjabi |
| Other Languages: | Urdu, Punjabi, English |
| Government | |
| District Coordination Officer: | Salman Ghani |
| Area | |
| Total Area: | 3,995 km2 (1,542 sq mi) |
| Population | |
| Density: | 595/km2 (1,540/sq mi) |
| Total Population: | 2,375,875 (1998)[1]:19 |
| Time zone | |
| Time zone: | PST (UTC+5) |
| Codes | |
| Postal code: | 55050 |
| Dialing code: | 49 |
| Vehicle registration: | Three letters beginning with K and random four numbers |

Kasur History
Kusa and Lavo
There are two famous folklores regarding its name. One of the oldest recorded religious epics of Hinduism, Ramayana, describes the story of twin brothers, Kusa and Lavo. Kusa founded this city, and therefore the name is attributed to him. In 1526 Afghan Pashtun and their families settled here.
They built fort-like palaces throughout this region. The other tradition relates Kasur to the plural form of the Arabic word Qasar that means palace. These palaces were later known as Kot. Kot Murad Khan, Kot Usman Khan, Kot Haleem Khan, Kot Fateh Khan, and Kot Ghulam Muhammad are still present in the region.
Xuanzang
Kasur is an ancient city; however, Kasur's only documented history dates back to the seventh century. A famous Chinese traveler and Buddhist monk, Xuanzang, traveled to India and wrote about this region. 
Beginning of Islam
In 1526, the Mughal empire founder, Zaheer Uddin Babar, conferred this region to afghans in return for their services and loyalty to Mughals. Pashtuns colonized this area, and Afghan-Pathan administrators were appointed by the Mughal rulers to govern this region. Islam started to flourish in this part of Punjab because of Sufi saints and gradually become predominately Muslim.
In 1807, Kasur became a part of the Sikh Empire. Raja Ranjeet Singh, in the famous battle of Kasur, defeated the weakening Mughal empire and took control of the territory. In 1867, it was designated as the municipality. The reign lasted until the mid-1900. East India company took seized control of Kasur from Sikhs. It became part of Pakistan in 1947 because of its Muslim majority population.   
Geography
The total geographic area of Kasur is 3,995 km². Geologically the district is between the Ravi and the Satluj rivers. 
Kasur Climate 
The city has all four seasons. Its summers are sweltering, humid, and clear that do not last long. Winters are usually cool and dry with a clear sky. During the whole year, temperature ranges from 41°F to 105°. Yearly rainfall averages 45.72mm.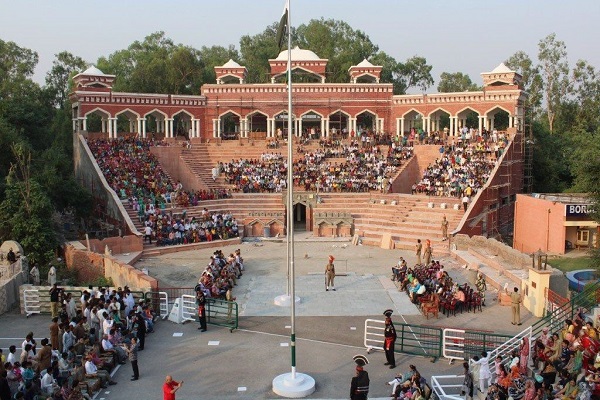 Population
Kasur is the 24th largest region by population in Pakistan. According to the 2017 census, the city consists of 358,409 inhabitants with a population density of 860/km2.
Culture
Several tribes, with their unique cultural values, are residing in Kasur. Tribes like Ansari, Arain, Bhatti, Dogar, Gujar, Jat, Malik, Mayo, Pathan, Sheikh, and Sunyare coexist peacefully together to make form a multicultural society. Natives also belong to religious denominations like Hindus, Sikhs, and Christians.
Food
People are food lovers and prefer traditional cuisines. Natural food Street of Kasur is one of the best in Pakistan. Faloodeh, Andrassy, traditional foodstuffs, and delicious sweets are some of the benchmark delights.
Festivals
The people are hard-working, friendly, and hospitable. Several Sufi shrines are also in the town. People observe all the festivities passionately.  
Clothes
Men's clothing consists of kurta without collar, dhoti, shalwar, waistcoat, shoulder-chaddar. On special occasions, men wear Sherwani. Women mostly wear colorful shalwar-kameez either with Phulkari (embroidered chaddar) or dupatta. 
Education
Education is thriving like any other educationally contemporary city in Pakistan. The literacy rate of this region is improving. Some of the academic institutions offering primary, secondary, and tertiary education include:
Step Institute

Lahore Poli Technology Institute

Bulley Shah College

Concordia College

Kips Academy

Pias College

Govt. Primary school

Govt. Degree College

Govt. Elementary school

Govt. Masque school

Govt. College for Women

Govt. Institute of Commerce
Sports
People of Kasur love to watch and play:
Cricket

Hokey

Kabaddi

Polo

Squash
Economy 
The economy is taking off because of its agricultural and industrial products, which contribute reasonably to the overall GDP and economic growth of Pakistan.
Industry
The 7th dense industrial area of Pakistan, Pattoki, is situated here. Phool Nagar is another industrial area. Major industrial units include sugar mills and power plants. Others are involved in cotton ginning, leather-good, tanning, oil pressing, weaving, and production. 
Agriculture
Its proximity with two rivers, Sutlej in the south-east and Ravi in the north-west, makes Kasur favorable for cultivation. Fertile soil and systematic irrigation system make Kasur highly conducive for agriculture. Irrigation systems include canals, wells, canal wells, tube wells, and canal tube wells.
Major crops include Wheat, Rice, Maize, Fodder, Fruits, and Vegetables. Cultivation of Chilli, Coriander, Garlic, Ginger, Onion, Sugar beet, Tomato, and Potato are common. Fruit of this region like Apple, Apricot, Banana, Citrus, Dates, Grapes, Guava, Mango, Plums, Pomegranate, Peach, and Pear are popular throughout the country.
Other crops include Moong, Mash, Moth, Lucern, Jowar, Bajra Rape Seed, Mustard, Sesamum, Canola, and Sunflower.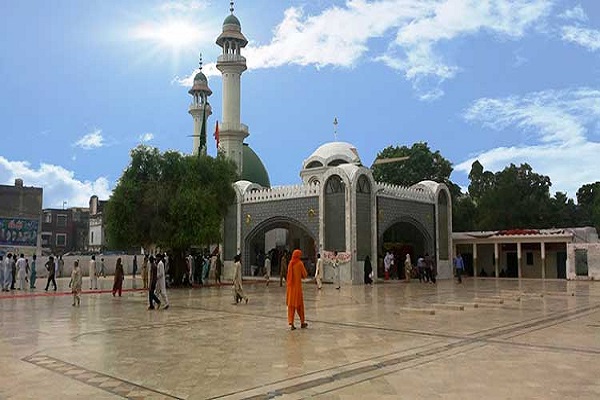 Tourism
Worth-seeing tourist and public interest attractions include:
Balloki Headworks

Ganda Singh Wala Border

Shrine Baba Kamal Chusti

Changa Manga Forest/Park

Shrine of Baba Sadar Dwan

Shrine of Imam Shah Bukhari

Tomb of Wakeel Khan

Shrine Baba Bulley Shah

Kasur Museum

Kot Radha Kishan
Languages
Languages spoken and understood include: 
Travel 
The most common mode of transportation to reach the city is by road. Several bus services are operating in the county for travelers visiting this city. People can reach from anywhere in Pakistan by train as well. The railway station is located in Railway Park, Kasur.  
Visitors can travel by air. Kasur's distance from the three nearest Airports:
Lahore International Airport (LHE), 45.33 km

Faisalabad International Airport (LYP), 140.78 km

Sialkot Airport (SKT), 158.08 km
Kasur
Postal Code and Area
Postal Code: 55050
Area Code: 049