Asim Saleem Bajwa is a retired Lieutenant General. He has served as DG Inter-Services Public Relations (ISPR) from 2016 to 2017. After his retirement, he was succeeded by Asif Ghafoor. Asim has served as Commander Southern Command in 2017. Currently, he is the Chairman of CPEC authority and special assistant to the Prime Minister on Information and Broadcasting. This article has all the information about Saleem Bajwa, including Asim Saleem Bajwa Biography.
| Title | Description |
| --- | --- |
| Personal | |
| Name: | Asim Saleem Bajwa |
| In Urdu: | عاصم سلیم باجوہ |
| Famous As: | Soldier |
| Nationality: | Pakistani |
| Residence: | Sadiqabad |
| Education: | Masters |
| Alma Mater: | National Defence University |
| Religion: | Islam |
| Profession: | Chairman CPEC and Former DGISPR |
| Website: | https://twitter.com/asimbajwaispr |
| Awards : | He Bagged Various Awards |
| Born | |
| Date: | 13th November |
| Place: | Sadiqabad |
| Family | |
| Spouse: | Married |
| Children: | 3 |
| Parents: | Muhammad Saleem Bajwa |
| Siblings : | Taloot Saleem Bajwa and Tanveer Saleem Bajwa |
| Details | |
| Allegiance: | Pakistan |
| Service/branch: | Pakistan Army |
| Years of service: | 1984 – 2019 |
| Rank: | Lieutenant general |
| Awards: | Tambgha-e-Basalat and Hilal-i-Imtiaz |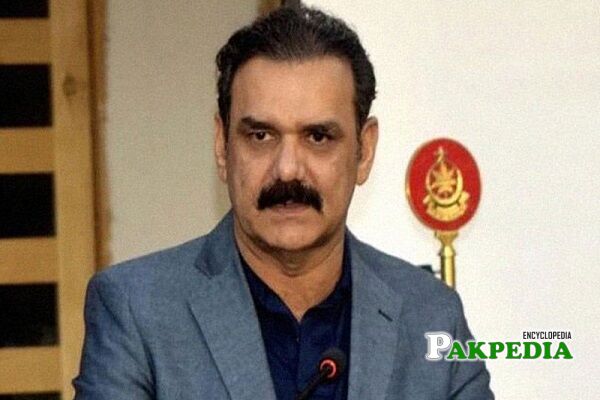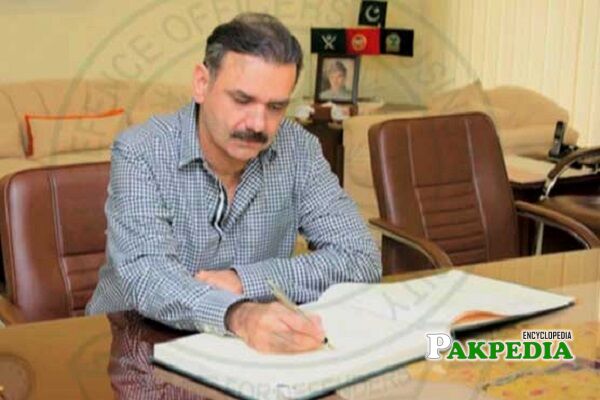 Asim Saleem Bajwa Biography
Asim is a retired military officer who has served on key posts. During his service, he served as Inspector General Arms at General Head Quarter. His importance increased after his retirement when he was appointed as the Chairman of CPEC authority for four years. It was due to the challenges that CPEC faced in the region. It is an important post as CPEC is considered as a game-changer for Pakistan. He was recently appointed as a Special Assistant to the prime minister on information and broadcasting.
Asim Bajwa Age
Bajwa was born on 13th November in Sadiqabad.
Asim Saleem Bajwa Family
Asim Bajwa is the son of Saleem Bajwa. He is the brother of Taloot Bajwa and Tanveer Bajwa. Asim is married and has three children.
Education of Bajwa
Asim Saleem is an educated professional. He has graduated from Command and Staff College Quetta. Later he joined National Defence University and got a Master's degree in War studies. He has also studied Defence studies from King's College London.
Professional Career
Initial Career
Asim has a vast professional career. He has worked on many important positions in the army. He joined the army in 1984 when he was commissioned in 34 Punjab Regiment at Pakistan Military Academy Kakul. He has led an anti-Tank Battalion, Infantry Division, and an Infantry Brigade. One of his major duties was serving as a brigade major at an infantry brigade where he served as Chief of Staff at Strike Corps. Asim also has experience as a course instructor at PMA Kakul and Command and Staff College Quetta. 
As a Major General
Before his promotion to the rank of major general, he served as military secretary to the President of Pakistan. In 2010, he was promoted to the rank of major general and in 2015, he became lieutenant-general. He also assisted Musharraf in writing his book 'In the Line of Fire'. On 4th June 2012, he was appointed as DG ISPR after the retirement of Athar Abbas. He served as a DG ISPR for 4 years from 2002 to 2006. In 2016, he was appointed Inspector General Arms at GHQ and later Commander Southern Command of Pakistan Army
As a DG ISPR
After the retirement of General Athar Abbas, Asim was appointed as DG ISPR by General Kiyani in 2012. As a DG ISPR, Asim had good relations with the media. He was the one who made 'Larger than life' image of General Raheel Sharif. After some years of his appointment, he became the only three-star general who served as DG ISPR. 
He successfully modernized ISPR and expanded its role. After the APS attack, ISPR released the famous song 'Bara Dushman Bana Pirta Hai' which showed the cowardice of the terrorists. During the operation Zarb-e-Azab, he gave many press briefings to national and international media. During his term, ISPR collaborated with director Bilal Lashari to produce Waar, a film that produced a better image of the army.
Chairman CPEC Authority
In 2019, Asim Bajwa was appointed as the chairman of CPEC authority for four years. He was appointed just before the important visit of Imran Khan to China. The authority was made by the government through an ordinance for the security and timely completion of the projects under CPEC. The chairman is given immense power to summon information that is related to CPEC. He also has the power to impose penalties on those who fail to do an assigned task. 
On one hand it was considered important for the safety of the project but on the other hand, the opposition criticized it as against the authority of the parliament. In a meeting, the chairman Asim Bajwa said that CPEC was a non-political international project. He stressed that CPEC will make the country stronger than ever. 
According to him, the working plans of Khunjrab and Gwadar had been completed, and work on the link routs will be completed in a few months. CPEC is said to produce mass employment, industrialization and economic opportunities in the country.
Special Assistant on Information to Prime Minister
Recently, Asim has been appointed as a Special Assistant to Prime Minister. The post was held by Firdous Ashiq Awan previously. The announcement was made by Fawad Choudhry who held the portfolio at the start of the government. Shibli Faraz, a senior politician of PTI was also appointed as the Minister of Information and broadcasting. 
Many members of the party congratulated the Minister and the Special Assistant Asim Bajwa. The news of Asim's appointment was not received well by the Indian establishment reported by Indian Media. He had already completed several important assignments when he was DG ISPR and the Indian Establishment is was well aware of his capabilities.
Asim Bajwa Awards
Asim has been awarded with Tamgha-e-Basalt and Hila-e-Imtiaz for his services to the army.
Social Media Accounts
His social media accounts include