Allan Faqir gained fame by singing mystical words. He had a unique style of singing, which set him apart from other folk artists. His singing made a place in people's hearts due to God's philosophical love and gave a new style to traditional folk singing.
He sang mostly in the Sindhi language, but his song 'Teray Ishq Mein Jo Doob Gaya' sung in Urdu became popular. His real name was Ali Bakhsh. This article has all the details about him, including Allan Faqir Biography.
| Title | Description |
| --- | --- |
| Personal | |
| Name: | Allan Faqir |
| In Urdu: | الن فقیر |
| In Sindhi: | اَلڻُ فقيرُ |
| Famous As: | Folk Singer |
| Nationality: | Pakistani |
| Religion: | Islam |
| Profession: | Sufi singer |
| Awards : | He received various Awards |
| Born | |
| Date: | 1932 |
| Place: | Aamri village, Taluka Manjhand, Jamshoro District, Sindh |
| Family | |
| Ethnicity: | Sindhi |
| Children: | Faheem Allan Faqir |
| Died | |
| Date: | 4th July 2000 |
| Rest Place: | Karachi |
| Career | |
| Occupation(s): | Folk Singer |
| Professional Work | |
| Instruments: | Toomba |
| Affiliation: | Radio Pakistan, PTV |

Allan Faqir Biography
He sang the national anthem in Urdu and Sindhi. His unique style of swinging singing was much appreciated. He used to mesmerize listeners with his soulful voice. Despite being uneducated, he had a fantastic memory and remembered everything which he saw.
His audience used to be teary-eyed after listening to his Sufi songs. He not only used to captivate them with voice but with his facial expressions also. President General Zia-ul-Haq awarded him the Presidential Award in 1980. Besides this, he was also awarded Shah Latif Award, Shahbaz Award, and Kandhkot Awards.
Allan Date of Birth
He was born in 1932 in the village of Amari in Jamshoro district of Sindh.
Education of Allan
He belonged to a low-income family. He could not get an education due to poverty.
Allan Faqir Family
His father, Dhamali Faqir, was a great singer of his time and a follower of the great poet Khushkhair Muhammad Hasbani, who was buried in Thari Mirwah. His father was a drummer who played drums and sang songs at weddings and other celebrations. He had three sons and two daughters.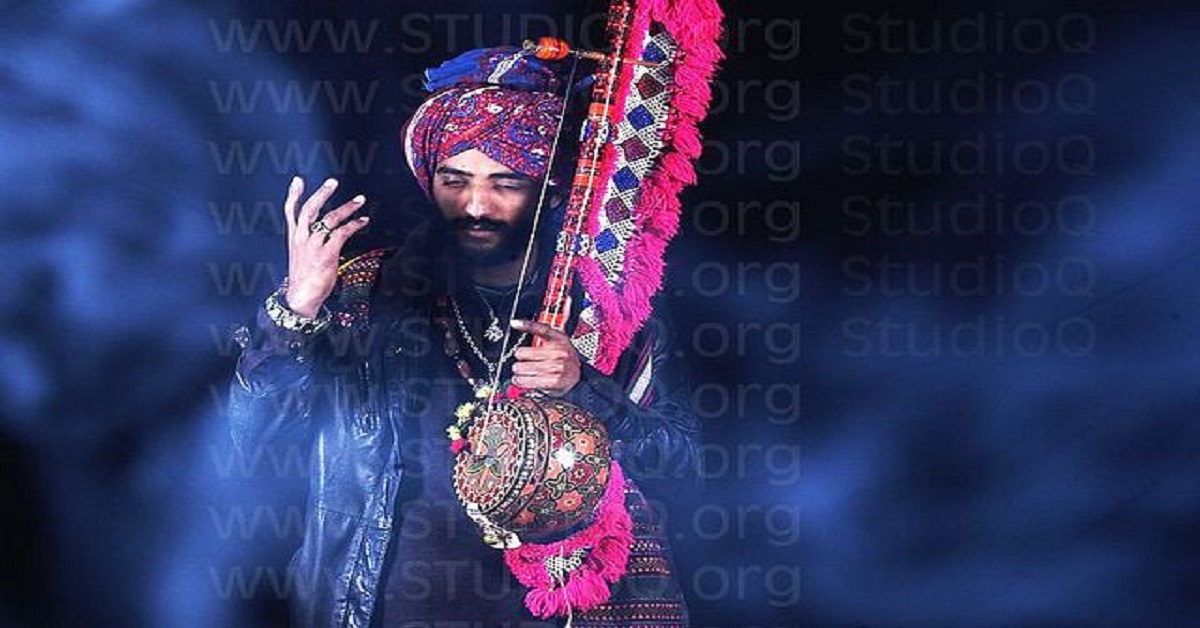 Career
After his mother died in his childhood, one day, he went to the shrine of Hazrat Shah Abdul Latif Bhattai to alleviate his loneliness, where he heard the words from the poor, which went down in his heart. Although he was a Sufi, he chose the pseudonym, Faqir. He left home and settled at the shrine of Hazrat Shah Abdul Latif Bhattai.
Later, he inherited mystical singing and started singing Sufi Kalam at the age of eight. His passionate voice reached Radio Hyderabad, after which he gained nationwide fame. Apart from Abdul Latif Bhattai, he also sang the kalam of Hazrat Shah, Sai Sachal, Hazrat Sultan Bahoo, Saien Bulhay Shah, and other poets.
This is where he started singing and sang the words of Abdul Latif Bhatt Shah for many years. For a long time, he also evoked the magic of his voice on Radio Pakistan and Pakistan Television. He sang with pop singer Mohammad Ali Shehki, which took him to the heights of fame.
National Song
The beautiful song 'Itne Baray Jeevan Sagar Mein Tu Ne Pakistan Dia' sung in his beautiful voice became very popular, which still warms the blood on Independence Day.
Allan Faqir Death
Due to diabetes, pneumonia, and kidney disease, he passed away on July 4, 2000,  but the world still remembers his everlasting music. He is laid to rest in the premises of his house in Sindh University Colony in Jamshoro.
Allan Faqir Songs
Allah Allah Ker Bhaiyya
Itnay Baray Jewan Saagar Mein Tu Ne Pakistan Diyaa