Marvi's galvanizing appearance immediately made her a household name in Pakistan, at age 24, while adding her to a small pantheon of female Sufi singers alongside Abida Parveen, the reigning queen of Sufi music. Parveen and Marvi were both born in Pakistan's Sindh province, a southern region strongly influenced by Sufism, the mystical wing of Islam. Like Parveen, Marvi sings Sufi kalam (songs), ghazals, and folk songs in Urdu, Sindhi, Punjabi, and Seraiki.
    
| Title | Description |
| --- | --- |
| Personal | |
| Name: | Sanam Marvi |
| In Urdu: | صنم ماروی |
| Famous As: | Singer |
| Nationality: | Pakistani |
| Residence: | Karachi |
| Religion: | Islam |
| Profession: | Singing |
| Awards : | Best Singer – Sufism University, Best Singer Light Music – Virsa at 17th PTV National Awards held in 2012, Won UNESCO Award at 9th International Music Festival Festival Sharq Taronalari, Samarqand 2013. She is second artist after Nusrat Fateh Ali Khan to win this award. |
| Born | |
| Date: | 17 April 1986 |
| Star sign: | Aries |
| Place: | Hyderabad, Sindh, Pakistan |
| Family | |
| Ethnicity: | Sindhi |
| Spouse: | Aftab Ahmed Pharero or Aftab Ahmed Kalhoro (2006 – murdered in 2009) and Hamid Ali Khan |
| Children: | 3 Childrens |
| Parents: | Faqeer Ghulam Rasool |
| Career | |
| Occupation(s): | Folk singing, Sufi , |
| Professional Work | |
| Instruments: | Vocals |
| Affiliation: | Virsa eritage revived, Coke studio, Radio Pakistan, Pakistan Television, |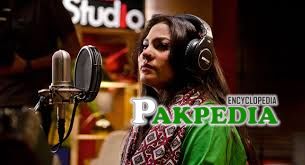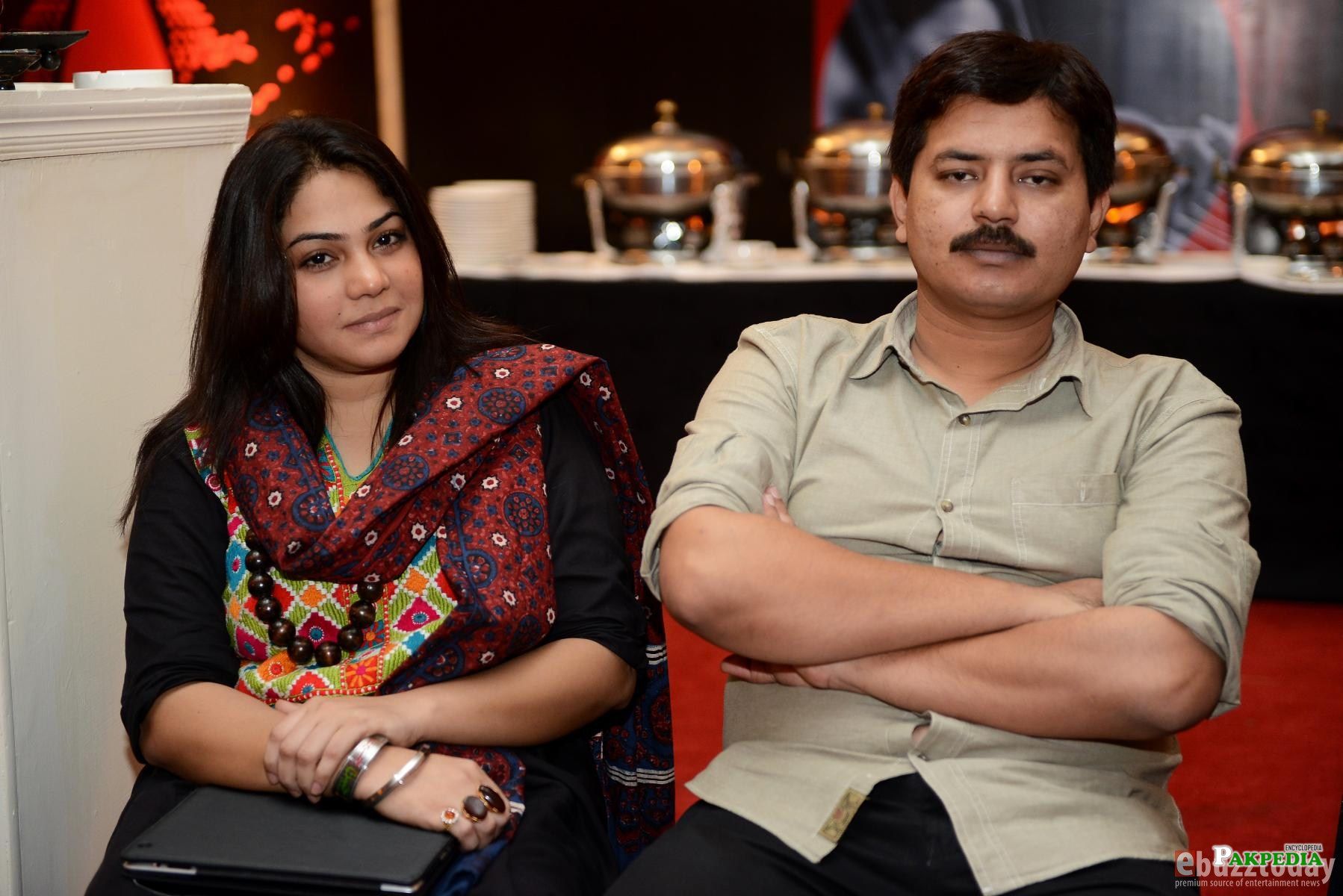 Profile

Sanam Marvi was born in 1986 in Hyderabad, whose desert location, some believe, permanently lent her higher notes something special. She began singing at age four and began training with her father, the Sindhi folksinger Faqeer Ghulam Rasool, at age seven. (He had her sing outdoors near a radio station in hopes she'd be noticed, she recalls.) In addition to other teachers, Marvi studied for two years with Ustad Fateh Ali Khan, a Hyderabad singer associated with the Gwalior gharana, the oldest lineage of modern Indian classical music. It is distinguished by its relative simplicity, emphasis on the composition, and use of well-known ragas.  Marvi specializes in the compositions of Baba Bulleh Shah, Sachal Sarmast, Shah Abdul Latif Bhittai, and Baba Sheikh Farid—Sufi poets of selfless love and peace whom she hopes will provide comfort to listeners. Marvi's dedication to the devotional is serious and complex. [1] profile 
Career
Sanam Marvi debuted, in 2009, at 'Virsa Heritage', a music program on Pakistan Television Corporation channel hosted by Yousuf Salahuddin. She affectionately calls him 'like a baba to her' (a father figure to her) for giving her a big break in the Pakistani entertainment industry.
 Later she performed at Coke Studio, Pakistan, a Pakistani television series featuring live music performances.
Marvi performs sufi concerts around the world. She is considered among the 3 of the finest performers in the Sufi, ghazal and folk genres. The other 2 being Abida Parveen and Tina Sani.
She made her debut in a solo performance on the Indian soil at 2010's Jahan-e-Khusrau, the Sufi music festival arranged by the famous film producer Muzaffar Ali of 1981 film Umrao Jaan fame. In February 2011, she performed with Indian playback singer Rekha Bhardwaj at Times of India's Aman ki Asha event at Chowmahalla Palace, Hyderabad, India.
Marvi made her live concert singing debut in 2012 with concerts held at London, Paris, New York, singing alongside Hadiqa Kiyani and Ali Zafar.
She sang the OST for A-Plus Entertainment's Piya Bedardi and Urdu1's Bachay Baraye Farokht.
While she once expressed a mild disdain for popular music, Marvi has more  contributed music to the 2012 Bollywood romcom London, Paris, New York; the 2013 Punjabi romance Ishq Khuda (Love Is God); and numerous television series.
Personal Life
Tragedy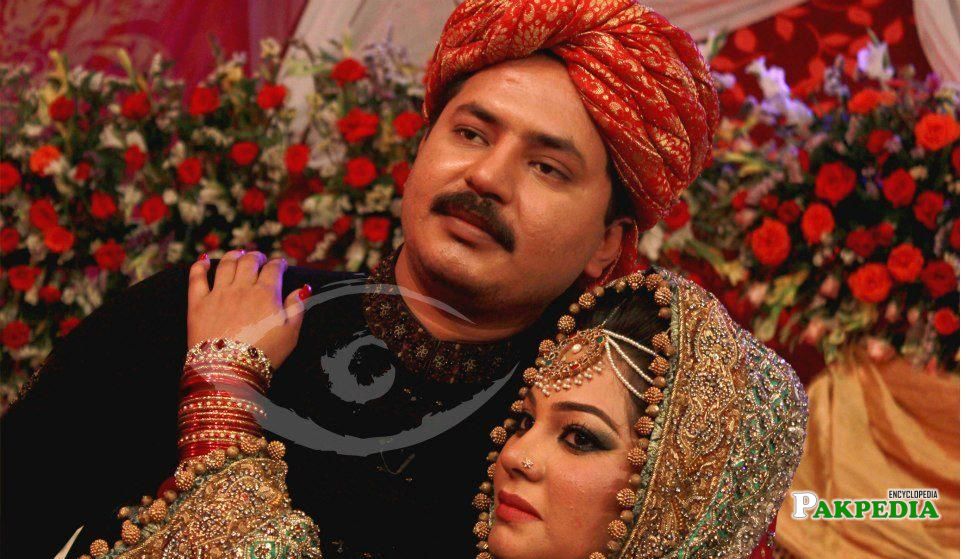 A 45-year-old man was shot dead in year 2009, at a desolate place in Gulistan-i-Jauhar, witnesses and police said. The victim, Aftab Ahmed Pharero, hailing from Naushehro Feroze, was the husband of a Sindhi folk singer, Sanam Marvi. They were living separately after estrangement. The Sharea Faisal police said that the bullet-riddled body of the victim, who had landholding at his hometown, was found at around 4.45pm at an isolated place behind the Overseas Bungalows in Block 16-A. Sources at the medico-legal section of the Jinnah Postgraduate Medical Centre, where the body was shifted for a post-mortem examination, reported that the victim was hit by six bullets in his upper torso and head. [3] tragedy  
Second Marriage
After Aftab Ahmed Phrero's murder she married to Hamid Ali Khan. She is mother of three children. 
Awards
Best Singer – Sufism University
Best Singer Light Music – Virsa at 17th PTV National Awards held in 2012
Won UNESCO Award at 9th International Music Festival Festival Sharq Taronalari, Samarqand 2013. She is second artist after Nusrat Fateh Ali Khan to win this award. [4] awards