Sanam Marvi is a celebrated Pakistani Singer who has made a distinguished name in Sufi and Folk singing. She, other than Abida Parven, is considered one of the finest singers of the Sufi Genre. She started singing at a very young age and got training from her father, who was also a folk singer.
Sanam spent her entire childhood in Poverty and difficulties; that's why she had to debut as a singer a young ago. She has done many concerts across the globe and has also appeared in Coke Studio. Her first husband was tragically murdered in 2009. This article has all the information about her, including Sanam Marvi Biography.
| Title | Description |
| --- | --- |
| Personal | |
| Name: | Sanam Marvi |
| In Urdu: | صنم ماروی |
| Famous As: | Singer |
| Nationality: | Pakistani |
| Residence: | Karachi |
| Religion: | Islam |
| Profession: | Singing |
| Awards : | She received many Awards |
| Born | |
| Date: | 17th April 1986 |
| Star sign: | Aries |
| Place: | Hyderabad, Sindh, Pakistan |
| Family | |
| Ethnicity: | Sindhi |
| Spouse: | Aftab Ahmed Pharero (2006 – murdered in 2009) and Hamid Ali Khan |
| Children: | 3 Childrens |
| Parents: | Faqeer Ghulam Rasool |
| Career | |
| Occupation(s): | Folk singing, Sufi , |
| Professional Work | |
| Instruments: | Vocals |
| Affiliation: | Virsa eritage revived, Coke studio, Radio Pakistan, Pakistan Television, |

Sanam Marvi Biography
Sanam is a popular name in the singing field who has mesmerized everyone with her Sufi songs. According to her, the Sufi song lyrics have the capacity to appeal to everyone. At the age of 7, she started getting training from her father, who was also a master in this field. She also did theater in 2004 and 2005 and got a chance to learn a lot from legendary Abida Parveen.
Sanam has made her name in the field after facing a lot of hardships. Today, whatever she is just because of her talent and hard work. She has also given an amazing performance in Coke Studio. In 2012, she made her live concert debut across the globe and received a huge appreciation and love.
Sanam Date of Birth
She was born on 17th April 1986 in Hyderabad.
Sanam Marvi Family
She belongs to a Sindhi Family. Her father, Faqeer Khan Muhammad, was also a notable Pakistani folk singer who had full command of Sufi songs. Singing was in her blood, so she preferred to choose this career.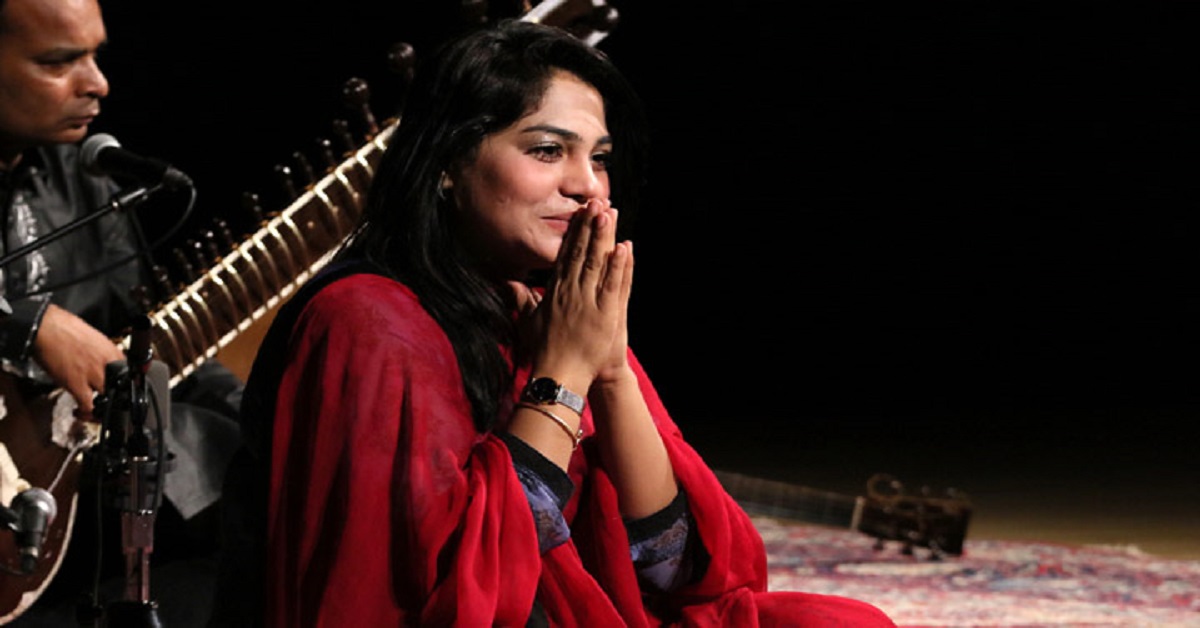 Sanam Marvi Husband
In 2006 she married Aftab Ahmed Pharero, but the marriage didn't prove to be long-lasting as both started living separately. In 2009 her husband Aftab Ahmed was murdered by unknown people. Later, she again got married to Hamid Ali Khan and have 3 Children. In 2019, she accused her husband of having extra-marital affair with a model.
Singing Career
Initial Career
At the age of 7, Sanam started getting training in singing from her father. She gains classical music training for almost 2 years and later started learning from Ustad Fatah Ali khan. According to her, Abida Parveen helped her a lot while learning music. She also did theater at the start of her career for 2 years.
Debut As a Singer
In 2009, she made a debut on Pakistan Television Corporation at a music program 'Virsa Heritage.' Her music debut gave a massive boost to her career, and she started heeding everywhere. She also participated in Coke Studio.
She made her solo debut in 2010 with a Sufi festival 'Jahan e Khusrau.' Muzaffar Ali produced the festival. In 2011, she also got a chance to collaborate with Indian Singer Rekha Bhardwaj.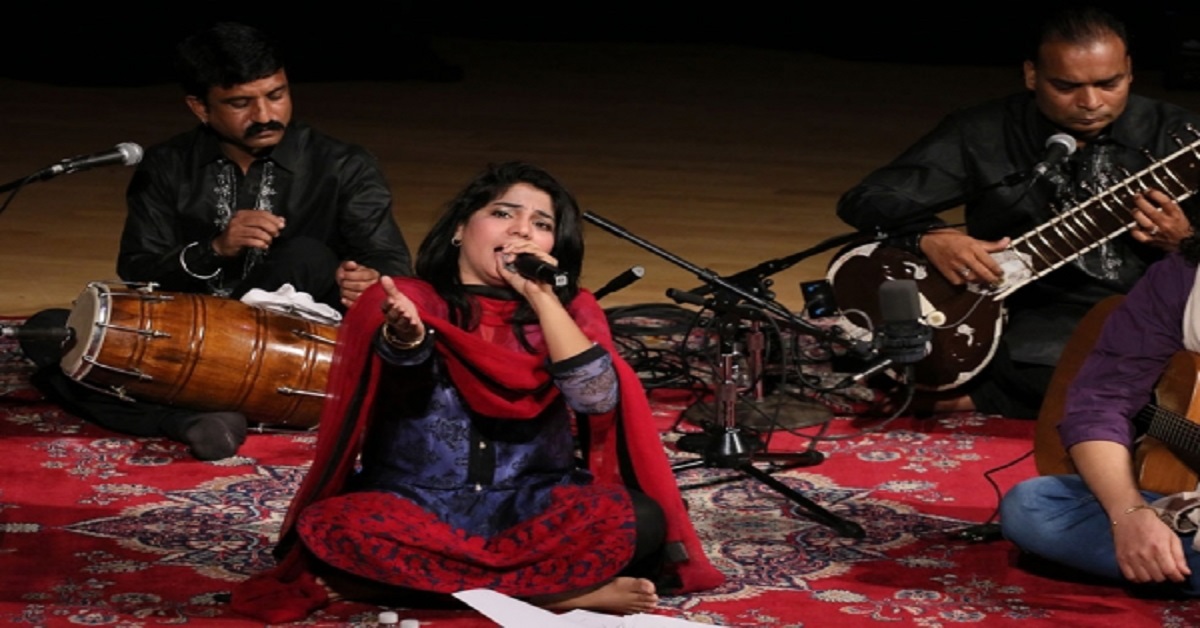 Concerts
In 2012, she made a debut of live concerts and performed in different parts of the world, along with Ali Zafar and Hadiqa Kiani. A large group of people visits her concerts and thoroughly enjoy her Sufi songs. Apart from Abida Parveen, she is considered the finest Sufi Singer.
Sanam Marvi Awards
There is a long list of awards that she earned in her musical career. A few of them includes:
Best Singer from Sufism University
Tamgha e Imtiaz
UNESCO Award in International Music Festival
Social Media Handles
Her social media account include
https://www.facebook.com/sanammarvimusic/