Luxury cars are not the same as normal cars; they are built to surpass all the basic necessities a car is supposed to have. A luxury car provides the owner with ultimate comfort, quality, features, performance, equipment, and high-end status. Luxury cars reflect the qualities of the vehicle as well as the brand image. They are made from high-quality materials with great precision and care.
Moreover, luxury brands surpass premium ranks, although there is no fixed distinction between the two ranks. They have a higher level of comfort and safety, with manufacturers upgrading and modifying the cars with advanced technology for safety and comfort before introducing them to the market. People started seeing "smart car" features in luxury cars in 2009.
They consist of a front-engine, rear-wheel-drive (FR) layout, which is relatively expensive to produce. The FR layout allows the use of larger engines such as the V8 and V12. The first luxury car was introduced in 2003, known by the name of Bentley Continental GT, due to which all the cars had been installed with an all-wheel drive. The layout was switched to front-wheel drive with a transverse engine between the 1970s and 1990s.
| | |
| --- | --- |
|                     Title |                     Description |
| Name: | Luxury Cars |
| Type: | Public |
| Products: | Cars, Sports Cars |
| Founded In: | Before World War II |
| First Luxury Car: | Introduced in 2003 |
| Layout: | Front-wheel drive |
| Features: | Comfort, quality, features, performance, equipment |
| Sales: | Worldwide |
| Social Media Handle: | https://www.facebook.com/LuxurycarsinPakistan/ |

Luxury Cars History
The production of luxury cars started before World War II where the European manufacturers produced Rolls-Royce, Bugatti, Bentley, Jaguar, Mercedes-Benz, and Spyker. France was one of the leading countries to produce powerful luxury vehicles before World War II. Apart from that, following World War II, Germany took the place of France in becoming the most incredible powerhouse for the production of luxury cars such as the Mercedes-Benz and BMW.
There are three types of categories for luxury cars; Premium compact, compact executive, and executive. The premium compact class consists of all the smallest luxury cars, which became popular in the mid-2000. Mercedes-Benz A-class, Audi A3 and BMW 1 and 2 series are an example of Premium compact class. On the other hand, the compact executive class car is larger than a premium compact car.
Examples of compact executive class cars are Mercedes-Benz C-Class, Volvo S60, and Alfa Romeo Giulia. Mercedes-Benz E-Class, BMW 5 Series, and Genesis G80 are examples of the third category of luxury cars; Executive class.
Luxury Cars in Pakistan
Pakistan has been housing many different luxurious cars for many years. From Audi to Rolls Royce, many luxury cars have been imported into Pakistan worldwide. The cars are a symbol of high status in society.
The suspension system of most luxury cars is modified to focus more on smooth driving than handling. Many people in Pakistan want their cars to stand out from every car owner; therefore, they import the most expensive and luxurious cars from different countries.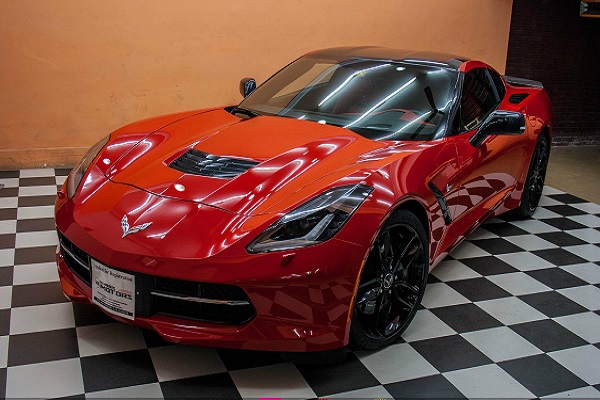 Audi A4 2020 model
The Audi A4 is a luxurious car that has an engine capacity of 1395 CC with the ability to produce a horsepower of 150 hp at 5000 RPM and a torque of 250 Nm at 1500 RPM. It houses a 1.4 TFSI, which is a four-cylinder engine. The car achieves a remarkable 0 to 100 km/h speed in just 8.5 seconds with A4 Saloon 1.4 TFSI acceleration with a top speed of up to 210 km/h. There are a total of four variants of the TFSI engines;
A4 Avant 1.4 TFI 150 hp
0 TFSI 252 hp
TFSI ultra 190 hp
These engines offer incredible power with low fuel consumption. In addition, Audi A4 offers advance, high-quality technology features. The features include an instrumentation panel that is displayed on a 12.3-inch-high resolution LCD screen.
The Audi A4 comes with the option to choose between two modes for the steering wheel. Infotainment mode includes a speedometer and a rev counter that take up a small space while the entertainment is displayed on the main window. Moreover, the car runs on a new 7-speed S Tronic transmission that offers high efficiency.
The friction, weight distribution, and oil supply have been significantly redesigned to increase fuel efficiency even when idle. The power transmission for the Audi A4 comes in various forms, manual gearbox, S Tronic, Tiptronic, Quattro, and front-drive. These power transmissions can be customized and are available or any combination of engine and transmission types.
The Audi A4 is the perfect driving partner for long routes and winding road sections. The driving dynamics can easily be customized according to the driver. Two speakers can be found in the dashboard and two in the A-pillars. The sound system is powered by a 755-watt 16-channel amplifier which controls the nineteen loudspeakers. Therefore, the sound system of the car feels as it was being played in a concert hall. The car is available at 9.3 million Pakistani rupees in Pakistan.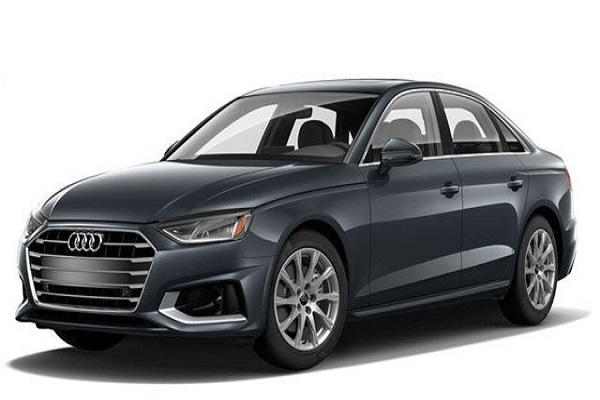 BMW 7 series 
BMW 7 series launched in 2008 in Pakistan, and it is a 5th generation model of the BMW 7 series. The 5th generation offers a front-engine, rear, and four-wheel drive luxury car. It is the first car of the seven series BMW to feature the four-wheel-drive system. The engines of the car are installed with two turbochargers to improve efficiency and emissions.
BMW 7-series has 1 Diesel engine and two Petrol engines, allowing the drivers to run the car on two different fuel lines. The car's interior has standard equipment such as a 12-speaker 205-watt stereo speaker system that supports a USB input and CD. The seats of the car are fitted with warm heaters along with a heated steering wheel. Features include:
3D surround-view camera.
Rear massaging seats.
Parking assist.
Power window side shades.
Night vision.
A rear-seat entertainment package combined with a panoramic roof.
The interior of the car provides extraordinary levels of comfort and luxury. Apart from that, the variants of the car can be modified with either a 7-speed or 8-speed automatic transmission gearbox. The engine offers 1998 cc with a tremendous horsepower of 326 hp at 5000 RPM and a torque of 500 Nm torque produced at 1550 RPM.
The mileage of the car is anywhere between 8 to 20 Km per liter with an 80-liter fuel tank. The BMW 7-series, 5th Generation competitors, are Audi A8, Porsche Panamera, Jaguar XJ, and Mercedes S-Class. Furthermore, it is a very luxurious car with incredible performance and driving experience. Therefore, there are no disadvantages of owning a BMW 7-series luxury car whatsoever.
On the contrary, the BMW 7-series offers its handler the most exquisite driving experience with a lot of luxury equipment to offer! The price at which it is being sold in Pakistan is 56.7 million Pakistani rupees.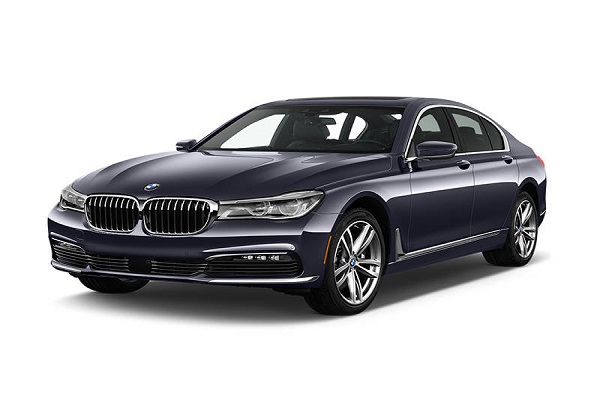 Frequently asked questions
Q: Are luxury cars available in Pakistan?
A: Yes, there are numerous luxury cars offered in Pakistan. Almost all models of Audi and BMW are available in Pakistan, along with Range-Rover Vogue 2, Mercedes-Benz E-class model. However, the most popular luxury car seen on the roads of Pakistan is the Audi A7 at a price between 30 to 40 million Pakistani rupees.
Q: Is Audi A7 a fast car?
A: Not only is it a fast car, but it also falls in the category of luxury cars. Audi A7 can reach from 0 to 100 km/h in less than 6 seconds and has a top speed of 210 km/h. The price of the Audi A7 in Pakistan is between 30 to 40 million Pakistani rupees.
Q: What makes a car luxurious?
A: A vehicle that offers its drivers and passengers lavish interiors and all the innovative technology features such as safety features, LCD screens, telematics, Sound System as entertainment, and the high-performance engine is called a luxury car. A luxury car has features that go beyond the average necessities a common car offers.
Q: Is BMW better than a Lexus, or is it the opposite?
A: A Lexus has a much lower maintenance cost with only a few engine problems and is perfect for the long run. Still, BMW is considered to be more luxurious than Lexus.
Social Media Handle
https://www.facebook.com/LuxurycarsinPakistan/