The automobile industries describe compact cars as family-sized cars between a hatchback car and a mid-size car. They are 4-door cars with a minimum of five passenger seats and a trunk that does not connect with the car's back seats. Compact cars are preferable for city-to-city routes and within-city routes.
The first compact car introduced in the U.S was the 1950 Nash Rambler, which was a 2-door station wagon, but still a small car. The term compact is basically used to represent a small car. Any sedan or hatchback car that sits between the mid-size and subcompact classes in size and price is called a compact car. The car's interior volume can define them.
Are you living in Pakistan? Toyota and Honda are the two best compact car sellers that offer innovation, sleek design, comfortable interior, and various features for every car owner. This article will talk about more compact cars sold in Pakistan with much more detail of every feature and the car price.
| | |
| --- | --- |
|                           Title |                           Description |
| Name: | Compact Cars |
| Type: | Public |
| Area Served: | Worldwide |
| Founded in: | The 1930s |
| Founded in Pakistan: | 1974 |
| Largest Compact Car: | Toyota Corolla |
| Products: | Cars |
| Compact term coined by: | Nash executive |
| Social Media Handle: | https://www.facebook.com/Cute-Small-Cars-130844193623857/ |

Compact Cars History
In the 1960s, compacts became the smallest class of American cars, and they soon began to transform into V8-powered or 6-cylinder engine six-passenger cars. Throughout time, companies and automobile industries started coming up with new and improved designs for compact cars. Such as the 1988 Ford Tempo produced by the Ford Motor Company.
Ford introduced the car to offer the customers more environmentally friendly, fuel-efficient, and modern style cars, and it was sold well. The body style of Ford Tempo was a 2/4 door sedan, and it had a transmission option of 3-speed automatic, 4-speed manual, and 5-speed manual. It was discontinued in 1994.
The 2020 Honda Accent is classified as a compact car. If you want to travel within cities with your family or alone, compact cars are perfect for you. The latest and newer models since 2014 have been transformed into luxurious, elegant, comfortable cars sold all over the world.
Compact cars in Pakistan
The largest compact car ever designed is the Toyota Corolla. It is a line of both subcompact and compact cars marketed in Pakistan by Toyota. It was introduced in 1974 and has still been the best-selling car in the world. The earlier models of the Toyota Corolla used to be rear-wheel drive, while the newer models have been front-wheel drive.
Toyota Corolla Altis
The Toyota Corolla Altis is a beautiful car with an excellent luxurious interior being sold in Pakistan. It is a fully automated and intelligent car with a very smooth driving experience. Moreover, it has a power-steering installed to ensure control and precision over the car. The safety of the driver is always a top priority for every car manufacturing company.
Toyota offers a Brake assist feature with electronic brake distribution on top of the standard anti-lock braking system. Dual SRS Airbags are additionally installed on the front row seats to ensure minimum damage during a crash. Reminders such as immobilizers are pre-installed.
Furthermore, The Toyota Corolla Altis 2021 is equipped with a 1799 cc engine powered by the VVT-I technology. The price of the Toyota Corolla Altis 1.8L 2021 is approximately 3.5 million Pakistani Rupees with a manual transmission and 6-speed gearbox. It has the capacity to store 55 liters of petrol in its tank.
With an in-dash infotainment 8-inch capacitive touch screen and GOA body, the Toyota Corolla Altis 2021 is the perfect car for owners looking for both luxury and comfort in Pakistan. You might be wondering why there is a lot of details being discussed here. Don't worry because they have been mentioned here for every car owner to know which car is best for them in terms of design, comfort, luxury, precision, and mileage.
Toyota Yaris 2021
Another great compact car marketed by Toyota in Pakistan is Toyota Yaris, a perfect family-sized luxury car covering all amazing features. Toyota Yaris 2021 offers an SFI fuel supply system and has a DOHC 16 valves engine. The maximum horsepower that the car can execute is 98 at a remarkable torque of 6000 RPM. Moreover, the engine size is 1329cc and is a manual transmission 5-speed gearbox.
You can fill a total of 42 Liters of petrol in its fuel tank. The car's interior is fitted with smooth, soft, and comfortable seats with a standard-sized trunk at the back that offers a huge amount of cargo space. So, if you're traveling with your family to another city, you can fill in the trunk with two to three standard-size luggage and small hand-carry bags with still plenty of space to offer.
In addition to that, the Toyota Yaris has an excellent mileage of 14 km per liter and has different modes of the engine that are either sports mode which is preferable for motorway travels and economical mode when driving inside the city to ensure maximum savings for petrol.
The minimum price that the Toyota Yaris starts with is 2.5 million Pakistani rupees. The other variants of the Yaris model will offer more features and other additions of innovative technology with the difference in prices.
Toyota Prius
Toyota Prius is Toyota's most durable and fuel-efficient compact car in Pakistan. The price at which Toyota Prius 2020 model is sold is approximately 9.27 million Pakistani Rupees, and it comes in seven colors. Before purchasing the car, customers can choose from seven different colors, for example, Blizzard Pearl, Electric Storm Blue, Midnight Black Metallic, etc.
The car has a seating of 5 passengers, two in the front and three at the back. In addition, the trunk of the car can hold up to two luggage and several standard-sized bags. Furthermore, it is a popular car amongst all the Toyota breeds. Although the Toyota Prius 2020 model comes in a high price range in Pakistan, there is a reason why people buy Toyota cars in Pakistan.
The reason is due to its engine, features and specifications, fuel mileage, and horsepower under the best price. The car carries a massive 1798 cc engine with 96 horsepower at a torque of 5200 RPM. Therefore, it is a wise choice for speed lovers here in Pakistan who love to drive fast. Moreover, the car's fuel economy is 36 to 40 km per liter with an automatic transmission.
Honda Civic
Honda is the best-selling car manufacturer here in Pakistan, where it sells most of its compact cars throughout the different cities of Pakistan, such as Karachi, Lahore, and Islamabad. The 10th generation Honda Civic has introduced a new range of more powerful and efficient engines. Honda civic 2021 model is available in Pakistan with its three different variants, and its price range is between 3.6 to 4.5 million Pakistani rupees.
Moreover, the car comes with new LED headlights, LED fog lights, and alloy wheels. Customers can choose between two types of engines for this car: the 1.5-liter DOHC 16 valve engine and the 1.8-liter SOHC 16 valve engine. In addition to the 1.5-liter engine, its production was stopped by Honda due to malfunctions, but Honda will resume it in 2021.
Toyota Prius is one of the main competitors of the Honda Civic 2021 model. You should buy this car due to its value for money and that it offers elegant, comfortable, luxurious designs and a smooth driving experience.
Frequently asked questions
Q: What would be the best compact car in Pakistan?
A: Right now, the best compact car for performance, durability, smooth driving experience is the Honda Civic.
2.   Is there a better family car in Pakistan?
A: Yes, there is. Toyota Yaris is considered to be a better family car in Pakistan due to its comfortable driving experience and economical fuel consumption.
3.   What car manufacturing company is the competitor of Toyota Motors in Pakistan?
A: Right now, Honda is going toe-to-toe with Toyota with their new and improved models of compact cars in Pakistan, such as Honda City and Honda Civic.
4: What Toyota car should I buy?
A: You should go for any Toyota car according to your preferences because each compact car offers its customers durability, best resale value, most innovation, as well as best reliability amongst any other car brands in Pakistan.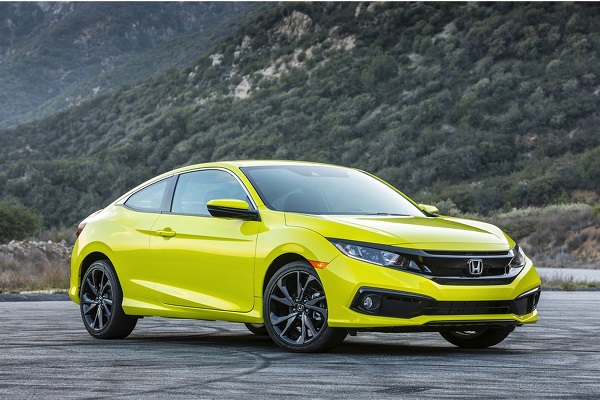 Social Media Handle
https://www.facebook.com/queencompactcars/