The Land Rover Discovery is a series of mid-size to large-size premium crossover Sports Utility Vehicles (SUVs) made by British company Land Rover and afterward JLR (Jaguar Land.  Commonly The Land Rover Discovery is known as 'Disco.'  The Discovery Land Rover was the 1st model designed as a family car, aiming to be completely off-road capable, with more baggage room and more seats compared to Range Rover.
The Discovery is now in its 5th generation, with the 1st being launched in 1989. This makes it the 1st new generation series since the creation of the 1970 Range Rover, and only the 3rd new production line since Rover's 1948 manufacture of the Land Rover. As being 1st to launch a real off-road competent family automobile, this model is often referred to as influential.
It is available in eighteen variants named 2.0, 2.0 S, 2.0 SE, 2 R-Dynamic S, 3 S, 2 R-Dynamic SE, 3. SE, 2 HSE, 3 R-Dynamic S, 2 R-Dynamic HSE, 3 HSE, 3 R-Dynamic SE, 3 HSE, 3 HSE, 3 HSE, 3 HSE, 3 H. Land Rover Discovery reviews call it an expensive but comfortable and spacious vehicle.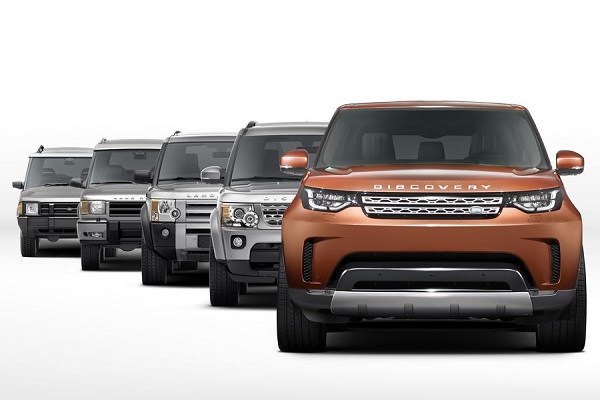 Land Rover Discovery Models
A few models list include:
1- 2016 Land Rover Discovery
The LR Discovery 2016 was introduced in three guises SE, HSE Lux, and HSE. Power features and dual climate control are standard, as are partial leather seats. Navigation, alloy wheels, a panoramic roof, a two-tone roof, underbody protection, a towing package, a black-trim package, and sidesteps were major options.
2- 2017 Land Rover Discovery
This Land Rover 2017 seems more like a redesigned Range Rover under the Discovery badge. The Discovery 2017 is powered by the same three-liter engines as its predecessor, with supercharged turbodiesel and gas and engines.
The gasser has 340 hp and 332 pound-feet torque, whereas the diesel has 254 horsepower and 443 pound-feet torque. Both engines are connected to four wheels through a ZF 8-speed automatic transmission, found in various rivals, including the BMW X5.
3- 2018 Land Rover Discovery
The Discovery 2018 was powered by a three-liter supercharged V-6 with 340 horsepower and 332-pound feet torque or a three-liter turbodiesel V-6 with 254 horsepower and 443 pound-feet torque for SE, HSE, & HSE luxury variants.  A supercharged five-liter V-8 with 518 horsepower and 461 pound-feet torque powers the SVX versions.
4- 2020 Land Rover Discovery
Android Auto and Apple CarPlay are standard on all trim packages for 2020. Blind-spot surveillance, auto-dimming, folding side mirrors are included as standard equipment in the SE model. Exterior paint colors include Portofino Blue and Eiger Grey.
The Discovery 2020 is equipped with either a diesel or gasoline engine, with both attached to an 8-speed automatic transmission & four-wheel drive. The standard gasoline engine is a supercharged 3-liter V-6 with 335 horsepower and 332 pound-feet torque, denoted by P340 badging.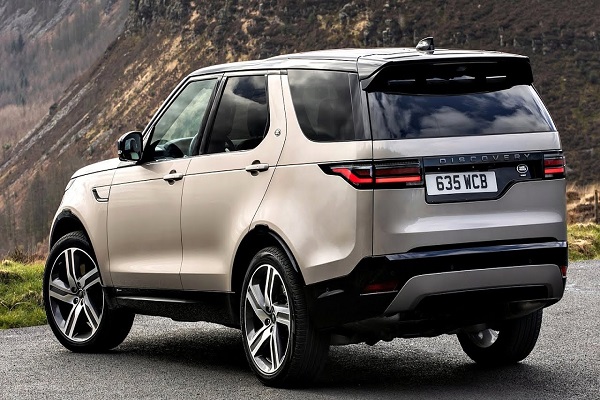 5- 2021 Land Rover Discovery
It is a two-liter turbo-four with 296 horsepower and 295 pound-feet torque. The city/highway fuel economy is 19/22 mpg. It has a turbo engine, a three-liter I-6 with moderate hybrid assistance that produces 355 horsepower and 365 pound-feet torque, allowing for a 6.6-sec 0-60 miles per hour (mph) time and it returns 18/24 miles per gallon.
6- 2022 Land Rover Discovery
The interior appearance of the 2022 Land Rover Discovery is modern and neat. The cabin features high-quality materials throughout, making it one of the best interiors in its class. Seats in the 1st two rows are comfortable and spacious, while the 3rd row is cramped. The cargo capacity is adequate for the class, and several user-friendly aspects are standard.
When appropriately equipped, the Land Rover Discovery towing capacity is 8,200 pounds, and some features such as Advanced Tow Assist continue making even the most difficult tasks simple. A rear power liftgate, heated seats, and a wireless phone charging pad are the new additions for the 2022 Land Rover Discovery Sport.
Cooling vents & USB connections are now included in the 3rd Row pack.  The options sheet now includes 2-new colors:  Lantau Bronze and Ostuni Pearl White.
7- 2023 Land Rover Discovery
With the announcement of a new or innovative edition, LR has increased the popularity of Discovery. The 2023 Discovery Metropolitan Edition comes with a range of innovations that improve the 7-seat family SUV's convenience and comfort.
The latest Metropolitan Edition, which appears at the top of the Discovery line-up, comes with several exterior modifications and a long list of standard options, including a 355horse power 3-liter Ingenium 6-cylinder engine with 48-volt mild-hybrid technology.
Land Rover Discovery Price
The Land Rover Discovery is priced from ₹88.06 lakh to ₹1.20 crore. The cost of the Discovery Petrol version is between ₹88.06 Lakh to ₹99.28 Lakh, while the cost of the Discovery Diesel version varies between ₹1.11 Crore to ₹1.20 Crore.
The Land Rover Discovery Sport is priced between Rupees. 65.30 lakh and Rupees. 67.95 lakh. It has three variants, and base model S Diesel and top model R-Dynamic SE costs 67.95 lakh.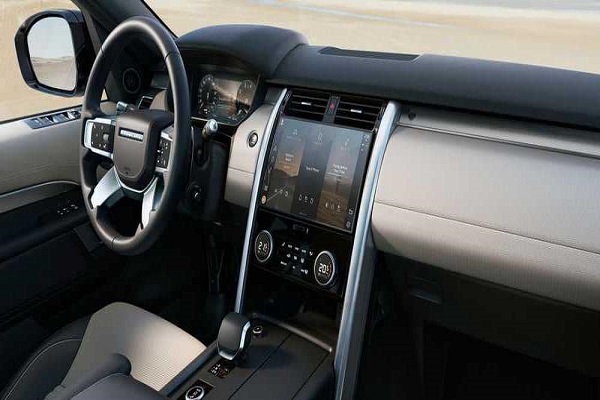 Land Rover Discovery Lease
The average Land Rover Discovery lease cost is 891 dollars per month, with a 2,000 dollar down payment and a thirty-six-month term with a twelve-thousand year-long mileage limit. The monthly average lease charges for the same package over 24- and 48-month terms are 1,033 dollars and 893 dollars respectively.
Land Rover Lease allows the enjoy the thrill and pleasure of driving LR without any hassle. Users won't have to stress about selling cars at end of the agreement because of minimal down payment and regular rental charges.
Land Rover Discovery Specs
The LR Discovery is equipped with three petrol engines and one diesel engine. The diesel engine has a displacement of 2996 cc, whereas the petrol engines have displacements of 1997 cc, 2996 cc, & 2995 cc. It has an automatic transmission option. The mileage of the Discovery varies depending on the version and type of fuel. The Discovery is a seven-seater, four-cylinder vehicle.
Land Rover Discovery Series
1990-1994
In 1990 Land Rover launched an affordable model for Rang Rover by manufacturing a 3-door Discovery. The next year it added additional doors set for the rear seat passengers. However, it was 1st version that won the pockets and hearts of people who wanted a comfortable family car with exceptional off-roading capabilities.
Despite the fact that aluminum panels were costlier than conventional steel ones, Land Rover chose to use them. To meet with the latest road rules from the United States and Europe, the automaker fitted corner-mounted signals and rectangular headlights in the front.
The doors had flush-mounted handles on the sides, and Land Rover inserted a huge side window between the heavy B-pillar and C-pillar behind them. Eventually, the British architects devised a 2-step roof with an elevated section over the trunk.
1990-1994
The five-door model of 1st series was not that changed from the three-door version. The number of seats was the same in both models, with the exception of an additional row in the five-door variant that sat in the trunk. This bigger version was released one year later than the three-door version with the intention of garnering a larger market share.
Land Rover initially only offered the three-door version to stop the Discovery from stealing market share from the costlier Range Rover. This automobile, like the three-door version, was offered with a V8 and diesel, the former of which was more desirable in the United States.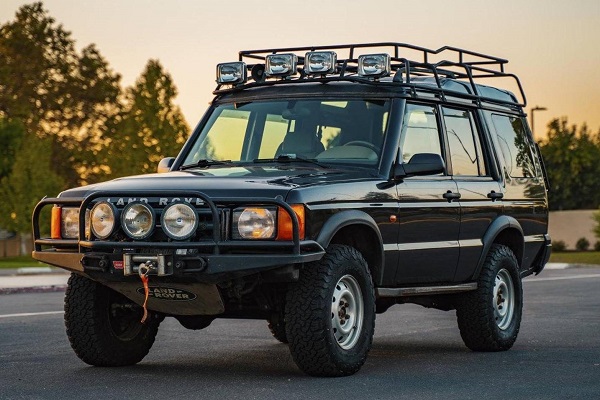 1994-1999
The Land Rover Discovery 2, as it was marketed in some areas, was basically Mark 1's facelift with slight changes in the appearance of the car and an increase in the size of the engine. The diesel engine was increased from 2.5-3 liters, while the V8 was upgraded to 3.5-3.9 liters.
The new versions had bigger headlamps and a completely new set of taillights. Land Rover was required to install airbags in all models sold in the United States beginning in 1995 to comply with American safety laws. Another significant improvement with this generation was the addition of a permanent four-wheel-drive setup with a locking center differential.
1999-2002
This time, the Discovery was being marketed as a safer city, larger automobile, rather than a utilitarian automobile. That required redesigning the interior making it more suitable and comfortable.
The rear chassis was extended to increase boot space, but this had the unintended consequence of affecting the car's off-road stability. The V8 engine was updated to 4 liters and a new exhaust set-up was installed to improve performance.
2002-2004
The car made a number of changes for 2002 that modified the car's appearance and included more comfortable features inside. The upgraded headlights had a multi-lamp layout on the exterior. The bumper too was updated, with a fog lights pair based on the trim level.
Land Rover installed a leather interior and side airbags to improve safety. The ACE (Active Cornering Enhancement system) served as a roll-over prevention mechanism. The vehicle was balanced using the brake system, and body-roll was reduced due to the electrically operated stabilizer bars.
2004-2009
In 2004, the Land Rover Discovery 3 generation was released, and this awaited update proved a disappointment. This 3rd generation's designation was markets of the United States. The LR3 was released with all-wheel air suspension, unlike the previous two versions, that featured live axles.
This allowed the car to adjust its ground clearance, and at the same time raised questions about its long-term durability. Owing to reliability concerns, the Land Rover Discovery's 2nd generation was a disappointment.
2009-2013
The Land Rover Discovery 4 was unveiled at New York Auto Expo in 2009, and it appealed to potential buyers with an upper-class and refined feel. Land Rover's premium SUV featured a fully redesigned seat, center console, and dashboard.
The LR4 has front and back LED lights, an aerodynamic facelift, new suspension parts, updated steering, and better traction control in the US market. The 5 V8 petrol and 3.6 V6 diesel versions were also the new additions to the engine lineup, with lower fuel usage and increased torque and power at low rpm.
2013 to Present
Despite the LR4 label, the 2013 Land Rover Discovery was more like a significant update for the 3rd generation of Land Rover marque than a fully new vehicle. The Tata Industries after purchasing Land Rover from Ford invested a heavy amount of money into the research and development department. New options, new transmissions, and new engines were added to turn Discovery into a better car. And these efforts led to success.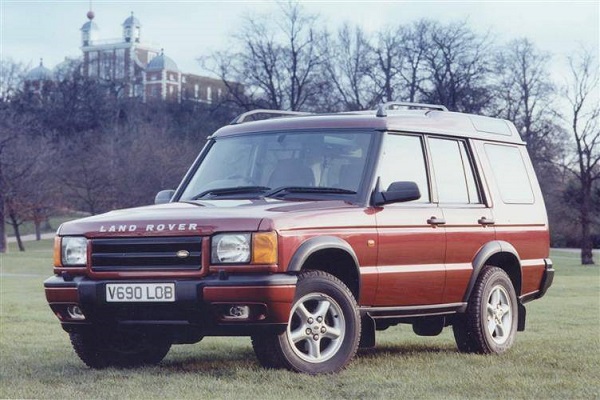 2017 to Present
The 2017 Land Rover Discovery was a brand-new version that was developed from the ground up. However, it managed to maintain the Discovery Series I's original cues, such as the 2-stage roof. The 2017 model had a narrower grille in the front than previous models.
This concept's goal was to make this model more aerodynamic than its previous models.  The most difficult task was to design the vehicle more aerodynamic while maintaining its great SUV appearance and actual off-road capability.
Frequently Asked Questions
Q: How much is a land rover discovery?
A: The car has a starting price of 53,900 dollars, which is standard for the class. The Discovery R-Dynamic HSE trim is expensive, starting at $68,900.
Q: Who makes land rover discovery?
A: After a few ownership changes over the course of its existence, LR is currently owned by Tata Motors, an Indian automaker.
Q: Where is land rover discovery made?
A: Land Rover makes new vehicles mostly in England, but due to their increasing popularity and demand over the last two or three decades, they have expanded production to four countries outside the United Kingdom.
Q: How to remote start land rover discovery?
A: To get started, the user would need to download the LR Incontrol Remote Application on a smartphone. It would connect the user to the vehicle and remotely start it using the software that is downloaded.
Q: Is land rover discovery a good car?
A: The Land Rover Discovery 2022 is a premium luxury midsize SUV with exceptional off-road capability and minimal problems. It's an appealing option in the class, despite the fact that it lacks an overall ranking or score due to a lack of safety and anticipated reliability information.
Q: What is the most reliable land rover discovery?
A: The Land Rover Discovery Series II is far more reliable and durable than many other Land Rovers.
Also, Check
Social Media Handle
https://www.landroverusa.com/vehicles/discovery/index.html