Haripur is situated in Hazara, Khyber Pakhtunkhwa (KPK), Pakistan. The city is the administrative headquarter of the Haripur district. The town borders Swat valley in the northwest, Swabi, and Buner in the west, Mansehra in the north, Abbottabad District in the northeast, Mardan in the northwest, Islamabad in the southeast, Attock in the southwest and, Rawalpindi in the southeast.
Haripur is 152.8 km from the provincial capital, Peshawar. The town is famous for its proximity to Terbela and Khanpur Dams. It is the birthplace of several notable politicians and military officers. This article contains all the information about the city, including Haripur History.
| Title | Description |
| --- | --- |
| Information | |
| Location: | Pakistan |
| City Council: | Govt of KPK |
| Type: | City of the Haripur District in Hazara |
| Local Language Name: | Urdu, Pashto, English |
| Province: | Khyber Pakhtunkhwa |
| Coordinates : | 33.988°N 72.955°E |
| District: | Haripur District |
| Website: | http://www.Hazara.com.pk/ |
| Region: | Khyber Pakhtunkhwa |
| Elevation: | 520 m (1,710 ft) |
| Union councils: | 45 |
| Language | |
| Official Language: | Urdu |
| Native Language: | Pushto |
| Other Languages: | Urdu, Pushto, English |
| Government | |
| Government Type: | Govt of KPK |
| MNA: | Babar Nawaz Khan |
| MPA: | Akbar Ayub Khan |
| Mayor: | Adil Islam |
| Area | |
| Total Area: | 1,725 km2 (666 sq mi) |
| Population | |
| Density: | 466/km2 (1,210/sq mi) |
| Total Population: | 803,000 (Estimated) |
| Time zone | |
| Time zone: | PKT (UTC+5) |
| Codes | |
| Postal code: | 22620 |
| Dialing code: | 0995 |
| Vehicle registration: | Three letters beginning with H and random four numbers |

Haripur History
Alexander the Great
Haripur is a historical place that dates back to the Gandhara Civilization. Historians describe that Alexander the Great established his rule over a large part of Hazara after conquering parts of Northern Punjab, and later in 327 B.C., he handed over this territory to Abisaras, the ruler of Poonch state.
Shahab ud Din
After the reign of several rulers, Timur, the Muslim warrior, upon his return to Kabul, put his Turkish soldiers in Hazara in 1399 to protect the vital route between Kabul and Kashmir. Shahab-ud-Din came from Kabul in 1472 and established his rule over that area. At that time, this city was a part of Pakhli Sarkar.
Sikh Control
In 1819, Sikh took over this region, and historians attribute Haripur to Hari Singh Nalwa, a Sikh General of Ranjit Singh Army. He also served as the governor of Kashmir from 1822 to 1823. The city was built in 1822, resembling a fort with 15m high and 3.7m thick walls.
There were four gates to enter or leave the city. The city means the town of Hari (or Hari's town). The British seized control of the region from Sikhs in 1849 that lasted until 1947.
Geography
Geographical coordinates of Haripur are 33°59′39″N (latitude) and 72°56′0″E (longitude), and it is 1,710 ft. (520 mi) above sea level. The total area of the district is 1,725 km2 (666 mi2) in length.
Haripur Climate
In Haripur, the average temperature for the year is 20.6°C. Generally, the warmest month is June, with an average temperature of 31.7°C. The warm weather commonly lasts for 4.3 months. Usually, the coldest month is January, with an average temperature of 10°C.
The winter season usually lasts for 2.9 months. The city faces extreme seasonal variation in monthly precipitation. In Haripur, rain falls over the whole year. July is the month with the maximum amount of rainfall, 246mm. With the minimum amount of rainfall, 30.5 mm, November is the driest month.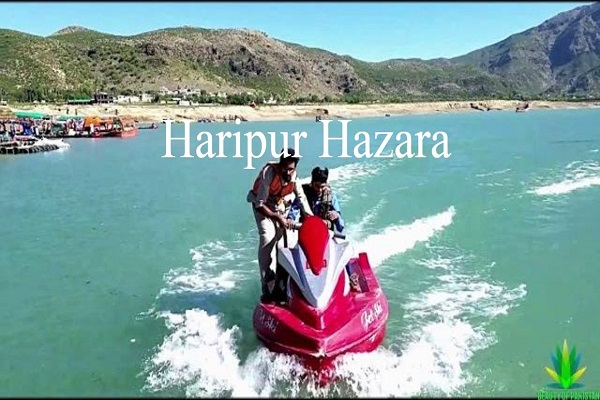 Population
The city is home-town to 804,000 people, according to the 2017 census. It is the 14th highest populated city in KPK and 115th in Pakistan. The population of is 1,003,031, with a population density of 580/km2 (1,500 mi2).
Haripur Culture
People here are hospitable, friendly, and generous. There are several food streets in the town where people can enjoy the taste of traditional delicious meals. Popular food items include delicious dishes such as; Sarsoo Ka Sagh, Makki di Roti (Corn Loaf), Chatni, Lassie, Dessi Ghee, Karhi, and Kala khan Fish.
People of Haripur cherish and celebrate traditional and religious festivities actively. During the annual wheat harvest, a three-day festival known as Jashn-e-Hazara Festival is observed to entertain local communities with various cultural activities. 
Some notable events of the festivals are:
Bull Race

Dogs Fight

Horse Dance

Judo

Karate

Marathon Race

Tent-Pegging

Stick-Fight

Stone-lifting

Wrestling
During the festival, men perform and enjoy popular Haripur dances such as Ghatka, Hazara Number, and Kumar in groups.  
Haripur Famous Personalities
Anwar Shamim, Air Marshal (23 July 1978 – 5 March 1985)

Ayub Khan, Field Marshal & 2nd President of Pakistan (27 October 1958 – 25 March 1969)

Babar Nawaz Khan-Former MNA (6 November 2015 – 31 May 2018)

Faisal Zaman, MPA (21 November 2016 – 28 May 2018)

Gohar Nawaz Khan, Former MPA (2013)

Omar Ayub Khan, MNA Federal Minister (18 April 2019)

Pir Sabir Shah, Former CM KPK (20 October 1993 to 25 February 1994)

Raja Sikandar Zaman, Former Chief Minister MPA, MNA (1996 – 1997)

Sardar Muhammad Mushtaq Khan, MPA & MNA (2008–2013)
Education
The literacy rate is gradually improving. According to 2016-17 statistics, the literacy rate is 53.7%, with 63.6% for the male and a 37.4% literacy rate for the female. New public and private sector educational institutions are increasing in number to impart education to the young people.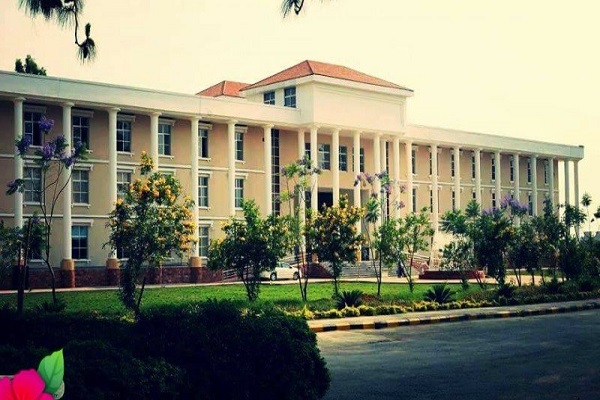 According to the statistics published by the government of KPK in 2016-17, there are:
Primary Schools for Boys: 500

Primary Schools for Girls: 354

High Schools for Boys: 66

High Schools for Girls: 55

Higher Secondary Schools for Boys: 17

Higher Secondary Schools for Girls: 10 
Some of the educational institutions in the city include:
Allama Iqbal Open University

Commercial Computer Training Institute

Commercial Computer Training Institute

Frontier Education Complex

Frontier Institute Of Medical Sciences

IIUI Schools Haripur

ISDP Institute of Technical & Professional Education

LAPS Schools Shaheen Campus

NRTC, Training Institute

Pak-Austria Fachhochschule Institute of Applied Sciences and Technology

Punjab College

Punjab Group of Colleges

RITE College Boys

Scholar Institute of Science and Technology

Technocrats Institute of Engineering & Technology

The academy of jewels

The Apex School and College

The University of Haripur

Virtual University, Haripur Campus

WEST College
Sports
The people are fond of playing and watching sports such as:
Athletics 

Bull-Race 

Cricket

Football 

Judo 

Kabaddi 

Karate 

Marathon Race

Stick-Fight 

Stone-Lifting 

Table Tennis 

Volleyball 

Wrestling
Economy 
Agribusiness and industry collectively contribute a handsome amount of their share toward Pakistan's economic development and GDP. Over the last 19 years, the city has seen a population increase of about 45%. Industries located in Hattar industrial estate generate a considerable amount of revenue and provide work opportunities to the local people and people of the surrounding regions.
In addition to established industrial and horticulture facilities, natural mining resources are an additional revenue generation opportunity. Another sector that provides an opportunity to generate employment and a source of income for local people is tourism.
Industry
Haripur is well-known for Hattar Industrial Estate, which is located 16 kilometers from Kot Najibullah. In 1985-86, it was built on a total land area of 4.18 km2 (1,032 acres). More than 400 operating units consist primarily of carpets, cement, chemical, ceramics, food and beverage, leather goods, paper printing, publishing, rubber, and textiles. 
The Telephone Industries of Pakistan (TIP), Asia's largest telecommunications industry, is another industrial complex on the town's outskirts. The National Corporation of Radio Telecommunication (NRTC) is also headquartered. These industries play an essential role in Pakistan's economic growth.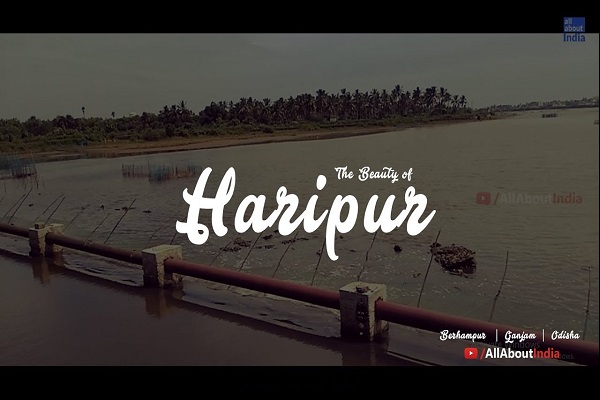 Some industrial units in Hattar Industrial Estate include:
Chemical Industry 

Fazal Chemical Industry

Frontier Cable Industries

Ghee Industry

Hazara Fertilizer

National Radio Telecommunication Corporation (NRTC)

Pak-China Fertilizer

Pak China Tele Cable Industry (Pvt) Ltd.

Pharmaceutical Industry 

Qarshi Industries

Razzaq Blanket Industry

Telephone Industries Of Pakistan (TIP)

Terbela Cotton Mills

Textile Industry
Agriculture
The city is agricultural land; the soil is highly fertile and conducive for cultivation. Several types of crops, vegetables, and fruits are grown here. Lush green fields throughout the region make a green valley. Well-known fruits of this town are; apricot, Pear, Plum, Peach, Guava, Litchi, loquat, and red-blood Orange.
Significant crops of the city include Corn, Cucumber, Garlic, Colocasia esculenta (Kachalu), Turmeric, Sugarcane, Wheat, and so on.
Tourism
Because of its geographical location, it has some beautiful tourist attractions and a source of revenue generation. Tourist favorite spots include: 
Rawal Lake

Dharmarajika Stupa & Monastery

Margalla Hills

Pir Sohawa Hotel

Monal Islamabad

Khanpur Dam 

Tarbela Dam

Sarkari Bagh

Nori Waterfall
Languages
Following languages are spoken and understood in Haripur:
Hindko (almost 94% as a first language)

Pashto

Punjabi

Gojri

Potohari

Pahari

Urdu
Travel 
A network of motorways and national highways link the city with the outer region. The city can be reached through Hazara Motorway M-15, National Highway N-35, or Karakoram Highway. Several transport services are running for this region throughout Pakistan. 
Haripur Hazara is also connected with a railroad network. Railway station in the city works as a junction for inbound and outbound trains. There is no domestic airport located here. Nearest airports are:  
Benazir Bhutto International Airport Islamabad (ISB), 44.99 km

Muzaffarabad Airport Muzaff (MFG), 65.13 km

Rawalkot Airport Rawalakot (RAZ), 81.43 km
Area and Postal Code
Postal Code: 22620
Area Code: 0995