Bannu is situated in Khyber Pakhtunkhwa (K.P.K.) Province, Pakistan and it is the administrative headquarter of the Bannu district which is one of the 24 districts of K.P.K.  It is 198.7 km from the provincial capital, Peshawer, and is 370.4 km from Pakistan's capital, Islamabad.
Punjab is situated to the east, northeast, and south. North and south Waziristan are located to the West, Northwest, and Southwest. The people of Bannu also called their city BanniGul, Beautiful as a flower. This article contains all the information about the city, including Bannu History.
| Title | Description |
| --- | --- |
| Information | |
| Location: | Pakistan |
| City Council: | Govt of KPK |
| Type: | The principal city of the Bannu District |
| Local Language Name: | بنوں |
| Province: | Khyber Pakhtunkhwa |
| Coordinates : | 32°59'10″N 70°36'15″E |
| District: | Bannu District |
| Region: | Khyber Pakhtunkhwa |
| Language | |
| Official Language: | Urdu |
| Native Language: | Pushto |
| Other Languages: | Urdu, Pushto, English |
| Government | |
| Type: | Govt of KPK |
| Area | |
| Total Area: | 1,227 km2 (474 sq mi) |
| Population | |
| Density: | 552/km2 (1,430/sq mi) |
| Total Population: | 1,073,000 (2014) |
| Time zone | |
| Time zone: | PKT (UTC+5) |
| Codes | |
| Postal code: | 28100 |
| Dialing code: | 928 |
| Vehicle registration: | Three letters beginning with B and random four numbers |

Bannu History
Bannu is an old city, and its ancient history dates back to the Indus civilization. Several Arab and central Asian rulers invaded this region because of its strategic location to access northern territories. The present-day Bannu was founded by a lieutenant, Herbert Benjamin Edwardes, in 1848 and used to be known as Edwardsabad.
British army built a stronghold in the city to control regional tribes. The British built reinforced the city by building a strong wall on the perimeter of the entire town. During the war of independence in 1857, the British used it as a military center to suppress the movement. Local people took part in the struggle for independence until 1947.
Geography
Geographical coordinates of the city are 32°59′11″N (latitude) and 70°36′16″E (longitude), and its elevation above sea level is 12486.88 ft. (3,806 m). The total area of the district is 1,227 km2 (474 mi2) in length which is guarded by mountain ranges of Koh-e-Safed and Koh-e-Suleiman on all sides.
Bannu Climate
The overall climate of the city is generally pleasant because being situated in the mountainous region. During the whole year, the temperature typically varies from 6.11°C to 40°C, and the average temperature for the year is around 20.6°C.
In summers (last for 4.3 months) temperature may reach as high as 35°C. the average winter last for three months) temperature is 22°C and may drop as low as 6°C. The average rainfall in the region is 58.42mm.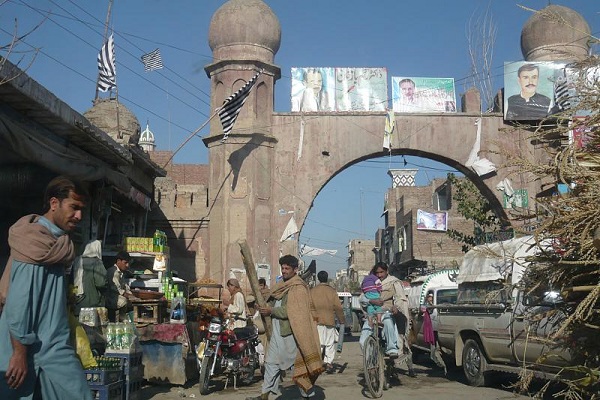 Population
The city is home-town to 804,000 people, according to the 2017 census. The population of the district is 1,167,892 with a population density of 950/km2 (2,500/mi2).
Bannu Culture
The city is mostly a tribal society with several clans and communities living side by side. The Bannuchi tribe mainly populates the region others include Banizeei, Marwats, Wazer, Bhittaan, Syeds, Niazi, Abbasies, and Awan. All communities observe multicultural diversity and tolerance.
People are hospitable, especially towards the guest. Traditional shalwar-kameez, usually with waistcoats and chaddar on the shoulder are common among men. Women wear colorful attire covered in a burqa. Two dishes are famous in Bannu;  Painda and Palao. Carrying guns is part of their culture, and at the community level, elders resolve problems in Jirga.
Education
According to statistics published by the K.P.K. government, the overall literacy rate of Bannu is 32.11%. There are many public and private section educational institutions in the region. A list of some educational institutes is given below:
Adil Public School And College
Akram Khan Durrani College
Bannu College Of Medical Technologies
Al-Mumtaz Institute Of Medical Sciences
Army Public School And College
Bannu Medical College
Bannu Model College
Cadet College
Cantonment Board Bannu Girls College
Center Of Academics
Degree College For Women
Degree College For Girls
College For Elementary College (Men)
College Of Technology
Degree College Domeil
Degree College Of Commerce
Durrani College, Sikandar Khel Bala
Girls High School, Azim Killa Jadid
Girls Higher Secondary School No. 2
Higher Secondary School (comp)
Post Graduate College Bannu
Post Graduate Girls College Bannu
Postgraduate College
h. School & College
Hira School And College
Imperial Science College
Indus School & College
Islamia College Of Information Technology
Islamia Science School & College
Khyber College Of Science & Technology
Mono Tech Institute
P.C. Boys Inter College
RITE College Boys Ghoriwala
University Of Science and Technology Bannu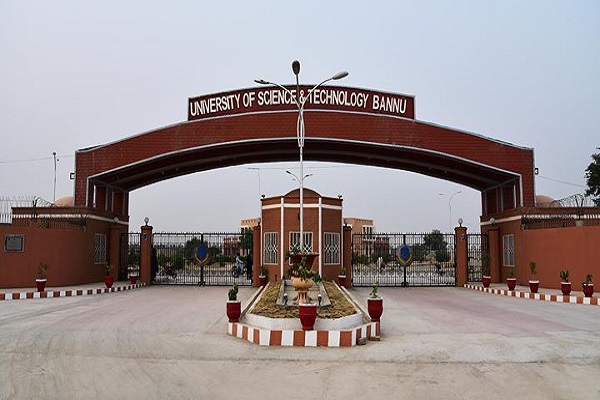 Sports
People here are fond of watching and playing:
Cricket
Hokey
Football
Volleyball
Yenda
Army administered golf course club is also available here.
Economy
The economy is dependent on agricultural products and livestock. It produces 540 million liters of annual milk which is another primary source of income and revenue generation. Several business and commercial centers are also contributing their share in the overall economic growth and G.D.P. of the country.
Industry
Sugar mills, leather product manufacturing, cotton fabrics, woolen goods, machine, and equipment manufacturing comprise central industrial units in the region.
Agriculture
The main occupation of the significant population for livelihood is agriculture. The city is fertile for cultivation, and a well-established irrigation system makes it conducive to agriculture.
The primary sources of water for irrigation are rive Kurram and river Tochi. Lush green fields and farms of wheat, rice, sugarcane, vegetables, figs, and fruits are throughout the suburbs and outskirts of the city.
Tourism
The city is a beautiful place with naturally gorgeous geographical features. It is a Federally Administered Tribal Area (FATA), a valid permit is required to visit parts of this region. The nearest tourist attractions include Dera Ismail Khan (80 km) and Kohat (60 km).
Bannu Languages
Natives can communicate through:
Pashto (first language)
Urdu
Saraiki
Punjab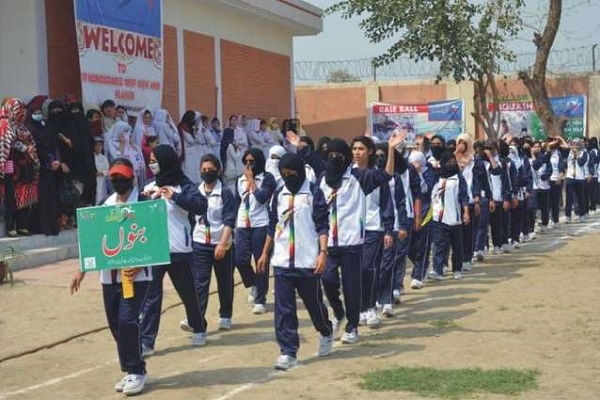 Travel
A network of roads and highways link the city with the outer region. Thal road, Miranshah road, Kohat Road, and Indus Highway (N-55) Bannu link road is available to by-road travelers. Several transport facilities such as buses and omnibuses operate for this region from all over the country.
The region is also linked with a railroad system. Railway station in the town works as a link for incoming and outgoing trains. Air routes connect the city with the rest of the country. Bannu domestic Airport (BNP) is located 11 km west of the city center.
Other nearest airports include:  
Dera Ismael Khan Airport, Dera Ismael Khan (D.S.K.), 123.15 km
Peshawar International Airport, Peshawar (P.E.W.), 139.91 km
Zhob Airport, Fort Sandeman (PZH), 82 km
Bannu Postal Code
Postal Code: 28100
Area Code:  0928