The textile history in the sub-continent is Gul Ahmed's story. The company started dealing in the textile industry in the 1900s and entered the manufacturing sector with the foundation of today's famed brand, Gul Ahmed Textile Mills Limited, in 1953.
Since being listed on KSE (Karachi Stock Exchange) in 1970, the group is making quick progress and is maintaining a prominent position. With a built capacity of over 51,840 spindles, three-hundred modern weaving machines, yarn dyeing, stitching, and processing units, Gul Ahmed is manufacturing everything from yarn to finished goods.
Furthermore, It has its captive power station consisting of steam and gas turbines, diesel engines, and gas engines. Gul Ahmed Sale earns a profit of millions every year. This article contains all the information about this brand, including Gul Ahmed History.
| Title | Description |
| --- | --- |
| Details | |
| Type: | Public |
| Traded As: | Business |
| Industry: | Textile Mills Private Limited Company |
| Founded: | April 1. 1953 |
| Headquarter: | Karachi, Pakistan |
| Key People: | H.H. Sheikh Hamdan Bin Mubarak Al Nahayan (Chairman) Bashir Ali Mohammad – Chairman & CEO |
| Product: | Accessories, Fabrics, Bedding, Yarn, Apparel, |
| Revenue: | 33 USS Million 2016 |
| Operating income: | (31-2-2017) 10385.89 |
| About Gul Ahmed Ideas: | Ideas by Gul Ahmed! |
| Gross Profit:: | 2048.43 (31-2-2017 |
| Owner: | Haji Ali Muhammad |
| The number of employees: | 75000+ |
| Subsidiaries: | 10567+ |
| Website: | https://www.gulahmedshop.com/ |

Gul Ahmed History
The company is playing a crucial part not only as a textile company, but it has its strong position in the retail sector as well. The launch of flagship outlet-'Ideas by Gul Ahmed' led the group to enter the consumer market. Moreover, having started in Karachi, the company now has a large chain of over forty retail stores nationwide.
Furthermore, it offers a wide range of items, from household items to fashion attires. Over fifty years since its establishment, the brand Gul Ahmed still seems to be universally synonymous with reliability, innovation, and quality.
Vision
Improving lives by encouraging change.
Mission
Providing value to their stakeholders via creativity and innovation, collaboration, and by fulfilling their environmental and social responsibilities.
Values
Respect
Teamwork
Quality
Passion
Integrity
Business Operations
Excellence in service and quality is the trademark of operational activities carried out at Gul Ahmad. In compliance with its core values, this group is involved in the sale and manufacture of textile goods. The manufacturing wing is a key component of the company's operations.
Moreover, the manufacturing process that includes weaving, spinning, designing, stitching, and processing, produces a finished product that is customized to the most specific consumer demands. On the retail side, 'Ideas by Gul Ahmed' delivers made-ups and fabrics, ranging from household items to clothing.
It is not only offering high-value fashion but also fulfill different consumer requirements by providing a diversified product mix. It would contribute to a full and enjoyable shopping experience. Resultantly, the chain has grown to forty stores throughout Pakistan since its establishment in 2003.
Board of Directors
Muhammad Bashir-Chairperson
Zain Basheer-Vice Chairperson
Muhammad Zaki Basheer-Chief Executive Officer
Ziad Basheer-Non-Executive Director
Amjad Waheed-Non-Executive Director
Ehsan Malik-Non-Executive Director (Independent)
Zeeba Ansar-Non-Executive Director (Independent)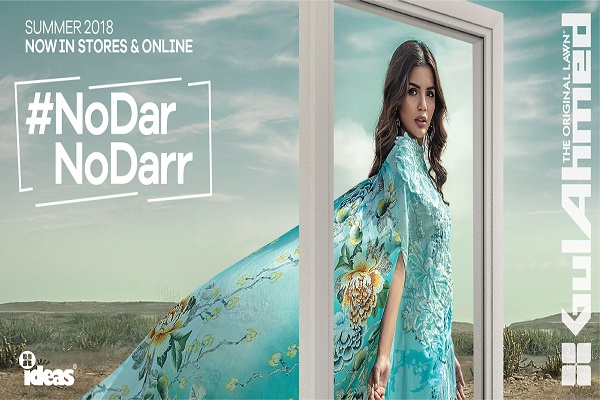 Sustainability
Community/Society Development
Gul Ahmad tries to reach out to society and is influenced by the various sections of the population that are an integral part of its roaring success. Furthermore, in its aim to make the community experience the best, the company remains determined to work for its growth and takes initiatives that make a significant difference.
Some initiatives undertaken in partnership with regional corporations are as follows:
Street lights installation
Roads development
Footpaths renovation
Prayer areas construction
Fitting of taps for drinking water
Development of drainage and sewage systems
SHE (Safety, Health & Environment)
Gul Ahmad is committed to making the lives of his workers better within and outside the workplace. Moreover, In accordance with this, it pays close attention to the guidelines on safety, health, and the environment set down by the IFC (International Finance Corporation) to secure the well-being of its staff.
Fire fighting
MSDS (Material Specification Data Sheets)
Health awareness initiatives
First aid
Vaccination of workers against Hepatitis-B
Awareness sessions conducted on AIDS
Green Company
The company has a goal to become a green organization that is socially responsible and environmentally friendly. In its attempts to sustain the environment for future generations, it is engaged in following the best practices required to make a greener society. Some main projects undertaken under the scheme are:
Solid Waste
Only the non-hazardous wastes are generated by the mills
Liquid Effluent
In May 2007 plant for effluent treatment was installed
Projects for recycling wastewater are under process
Treated one million gallons/day of wastewater
Return or Exchange Policy
All purchases made from www.gulahmedshop.com could only be exchanged/replaced within thirty days if:
The product(s) are faulty or are missing some accessories, wrong order/size/article issued at the delivery time.
The customer shall inform the company within three days after receiving the order. Furthermore, Customers would be asked to fill out a form at https://www.gulahmedshop.com/contactform/index/index.
Item purchased online could be exchanged at every 'Ideas' or 'Gul Ahmed Exclusive' retail store. Label/Tag must be intact during exchanging, either from online or store.
There are some situations in which it is hard for companies to accept exchanges. Such situations include, but aren't limited to these:
The Exchange is requested after the specified time period.
Product colors differ slightly because of the photography lights or the screen, so that product is not valid for a replacement for this specific purpose.
Product is damaged or destroyed as a result of use.
Something is missing from the box, including labels, order invoices, and price tags.
Don't accept the package if it is damaged or its seal is opened. Gul Ahmad would not be accountable for these exchanges.
Any excess embellishment or fabric used during the photoshoots wouldn't be supplied with the item unless stated on the website.
Refund
The company doesn't offer a refund of cash.
Refunds may only be given on debit/credit card orders when the order is canceled by the customer before Gul Ahmed begins processing the order. Or if any article is noticed to be damaged during quality assurance and is the last piece available, it would be excluded from the order.
Ideas by Gul Ahmad
Ideas by Gul Ahmad deals in home accessories to spice the customer's habitat. It is providing a beautiful variety of the following home accessories:
Stylish cushion covers
Bedsheets
Duvet covers
Throws
Rugs
Towels
Kids beddings
Bridal beddings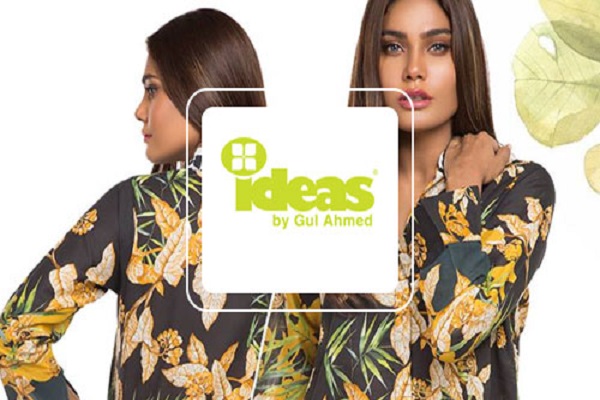 Gul Ahmed Sales
The company announces sales on different events during the year like the 14th August sale, 23rd March sale, Mother's day sale, and behind these events, summer and winter season sales are announced at the start and end of these seasons.
Subsidiary Firms
Gul Ahmad International Ltd. (FZC)-United Arab Emirates- (Entirely owned sub-division of 'Gul Ahmad Textile Mills Ltd')
Sky Home Corporation-United States- (Entirely owned sub-division of GTM Europe Ltd-United Kingdom)
GTM United States Corporation-United States (Entirely owned sub-division of GTM Europe Ltd-UK)
GTM Europe Ltd-United Kingdom- (Entirely owned sub-division of Gul Ahmad International Ltd. (FZC)-United Arab Emirates)
Shipping Policy
Domestic Shipping
Free Shipping within Pakistan.
The customer would normally receive order within 3-5 working days after the product has been shipped out.  After the payment has been approved, it may take up to two days for the company to process and deliver the order. This is only an estimate and doesn't include holidays and weekends. Moreover, Delivery to distant areas in Pakistan may take longer.
International Shipping
All the international orders are delivered through TCS/FedEx/PS and take eight to ten working days after shipping of an order. International shipping is free on orders of more than two-hundred dollars.
Trade Body/Association
APTMA (All Pakistan Textile Mills Association)
EFP (Employers' Federation of Pakistan)
KCCI (Karachi Chamber of Commerce & Industry)
PBC (Pakistan Business Council)
PTEA (Pakistan Textile Exporters Association)
C.A (Karachi Cotton Association)
APTPMA (All Pakistan Textile Processing Mills Association)
FFFP (Fellowship Fund for Pakistan)
PBEA (Pakistan Bedwear Exporters Association)
ITMF (International Textile Manufacturers Federation)
H.M.A (Pakistan Hosiery Manufacturers & Exporters Association)
KCDR (Karachi Centre for Dispute Resolution)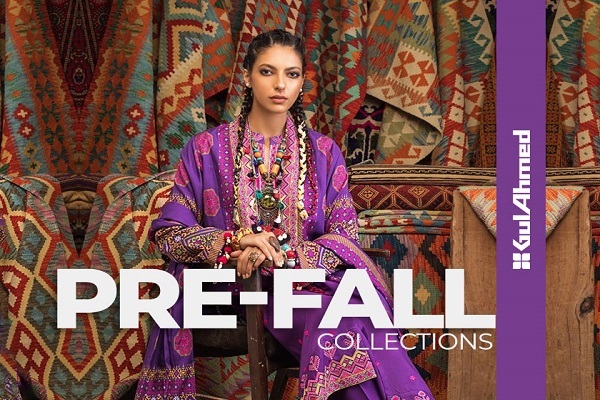 Registration Number
CUIN-000586 is the registration number of this company.
NTN (National Tax Number)
The NTN of Gul Ahmad is 0698283-2.
Contact Information
Phone # +92-304-111-4332
Social Media Handles
https://www.gulahmedshop.com//
https://www.facebook.com/GulAhmedIdeas/