Embassy of South Korea is located at Block 13, street 29, diplomatic enclave, Islamabad. Pakistan and Korea have been in relations since the 1980s. The embassy is functional for long mainly for cultural, political, economic, and social relations. South Korean embassy in Islamabad represents its government in Pakistan. The relations have favoured both countries after its establishment. This article has all the information about the embassy, including Pakistan South Korea Visa.
| Title | Description |
| --- | --- |
| Information | |
| Location: | Islamabad, Pakistan |
| Nickname: | South Korea Embassy |
| Type: | Embassy |
| Local Language Name: | سفارتخانہ کوریا |
| Website: | pak-islamabad.mofa.go.kr |
| Address: | Block 13, St.29, Diplomatic Enclave II, G-5/4 P.O. Box 1087 Islamabad Pakistan |
| Phone: | +92-51-227-9380 & +92-51-227-9381 & +92-51-227-9385 & +92-51-227-9386 & +92-51-227-9387 |
| Fax: | +92-51-227-9391 |
| Email: | [email protected] |
| Website URL: | http://pak-islamabad.mofat.go.kr |
| Ambassador: | Dong-gu Suh, Ambassador |
| Contact Person: | H.E. Shin Un |
| Acceptance of Application: | Monday to Friday 09:00~12:00 |
| Return of Passports: | Monday to Friday 09:00~12:00 |
| Processing Time: | 5-7 Working days after receiving the application |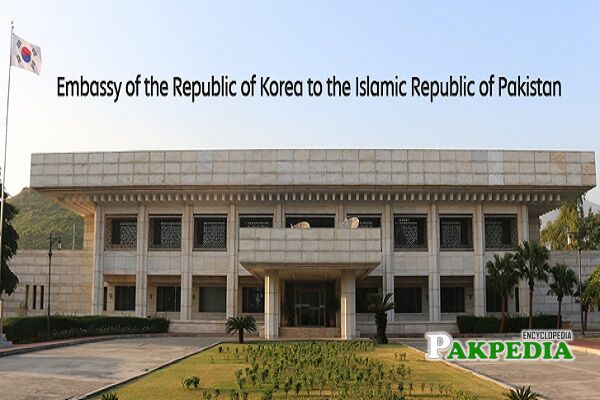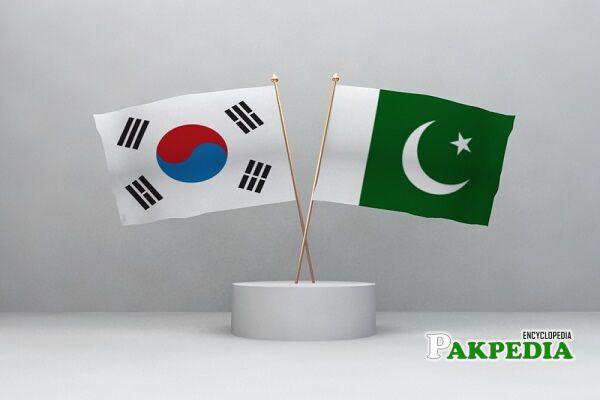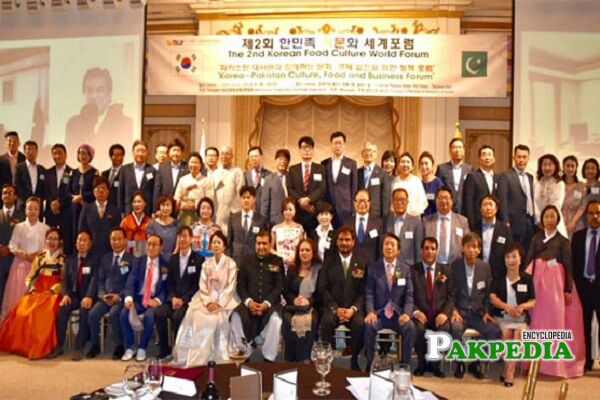 Korean War and Pakistan
Right after the establishment of Pakistan, South Korea was attacked by North Korea. North Korea was backed by USSR, while South Korea was supported by America. USSR only wanted the expansion of its regime, which was never accepted to any capitalist country in the world. As Pakistan was a member of the UN and Pakistan was responsible for contributing to the actions of the UN. It was purely intended to receive military aid from America. Pakistan considered it an opportunity to strengthen itself against much larger India. 
After the war broke out, the demand increased that benefited Pakistan in the export of wheat and Cotton. It brought a sudden increase in the GDP that jumped from 3% to 9.4%. Later the military and economic aid promised by America was not received, and the relation was considered doubtful. Liaquat Ali Khan's alliance with Washington is still questioned, however, the early boast needed to the economy demanded of an alliance with any supergiant.
Contact Information
Address:          Block13, street 29, Ramna 4, G5/4, diplomatic Enclave, Islamabad
Contact:           051 2279380
Fax:                 051 2873145
Email:              [email protected]
Pakistan South Korea Visa
Visa Policy
Apart from the diplomatic officials, who are exempted from a visa for staying less than 90 days, all other Pakistani nationals need a visa on their passport to enter South Korea. The required documents for applying for a visa include a passport that is for more than six months and an application form. The documents depend on the type of Visa. For a business visa, the applicant must have a letter from South Korean Company, a guarantee letter from the company, and registration of South Korean company. Along with this, the applicant is bound to submit his bank details, his company details, Tax payment receipts, bank statement of the previous six months, and business supporting documents. 
For a multiple visa, the applicant needs to have visited South Korea at least 4 times and have not violated immigration rules. For students, it is important to submit a letter of admission from the head of the college and a certificate of scholarship. The Applicant must also provide an English language certificate, financial affidavit, and copies of educational certificates. The applications are accepted from Monday to Friday from 9:00 to 12:00. It takes a minimum of two weeks for the processing of the application. The fees of the visa are non-refundable. Any applicant who wants to have a single entry visa has to submit 6400 Pakistani rupees. 
The visa application must be for less than 90 days If an applicant wants to have a single entry visa for more than 90 days, his fee will be 9600 Pakistani rupees. For multiple entry visas, the fees are 14400 Pakistani rupees. There is an exception for those visitors who have visited either 4 times in the last two years or more than 10 times with a visit in the last two years.
Visa Types
The visas of South Korea are divided from A-T types
A1 category includes visas for diplomats. A2 visas are for government officials while A3 is specific for business only.
B1 is an exempted visa. B2 is issued to tourists and transit. The maximum period of this visa is 30 days.  This visa is only issued to passport holders of China. This status is given in immigration law.
C1 visa is given to those who cover the news and stays for a short time. C2 is only for business. C3 is for short term visit like medical treatment etc and C4 is for short term business trip if there is an agreement with ROK
D1 is an issue for artists, musicians, and actors. D2 is only for students, D3 for Industrial trainee, D4 for General trainee, D5 for journalism, D6 for religion, D7 for supervisor, D8 for the investor, D9 for international trade, and D10 is specific for Job seeking only.
E visas are issued to professors, language instructors, researchers, technologists, performers, and crews.
F visas are issued to those who are non-professionals. It is issued to someone who wants to join their family, reside, accompanying spouse or child are go for a marriage to a Korean citizen.
G visa is for medical treatment, Sexual assault, refugees, and humanitarian cause.
H Visa is for overseeing Koreans who are above 25 years. This is also issued to people for work and visit
M visa is issued to the military only
T visa is for tourists.
Pakistan South Korea Trade
Bilateral Trade
The bilateral trade between these two countries is worth $ 1.1billion. AN organization, KOTRA (Korean Trade Center) is playing a vital role to enhance the trade and make more opportunities. South Korea has also agreed to give a loan of 78 million dollars for the construction of a tunnel in Malakand. Apart from this, NTDCL (National Transmission and Dispatch Company) has signed a contract with Korea Electric Power Company for the Islamabad Transmission line. Similarly, in 2008, 2002, and 2009, Many other agreements were signed that show how strong the bilateral relations are.
Korean Companies Active in Pakistan
Korea's leading companies, Daewoo, KEPCO, MIRA POWER, Samsung, LG, and Sambu construction Co limited are actively working in Pakistan. KEPCO i9s involved in the energy sector only. In 2005, it constructed Hydro power project of 500 (mw) in Azad Jammu Kashmir. In 2008, it brought an offer of investment more in the energy sector but it was not welcomed warmly. Sambu Construction Limited along with other electric companies had a deep interest in construction of Taunsa barrage Hydro power project of 120 MW. It was 100% financed project of US$300 million. Sambu was also a part of a water supply project in 2008.  The supply line supplies 200 million gallons daily to Rawalpindi and Islamabad. The project estimated $800 million.
Official Visits
In 2003, President Musharraf visited South Korea for 3 days to Seoul, South Korea. The president signed agreements with South Korean officials in a very friendly environment. In 2013, South Korean Prime Minister came to Pakistan. Many agreements were made in defense, economic and technological areas.
Technology Park
Recently, an agreement was signed in 2017 between Pakistan and South Korea for the construction of a technology park in Islamabad. The expenditure of the park will be covered by the ten billion rupees loan granted by Korean Exim bank.