The Embassy of Belgium represents the government of Belgium in Pakistan.  Apart from the embassy, Belgium also has two consulates in Karachi and Lahore. It works in developing political, economic, and social relations with Pakistan. It also assists its citizens, local people, and people who want to go to Belgium. The embassy assists in visa applications and other important things. This article contains every information about the Embassy incorporating the Belgium Embassy in Pakistan and Pakistan Belgium Visa.
| Title | Description |
| --- | --- |
| Information | |
| Location: | Belgium Embassy in Islamabad, Pakistan |
| Nickname: | Belgium Embassy |
| Type: | Embassy |
| Local Language Name: | بیلجیم سفارتخانہ |
| Coordinates : | 33.7234° N, 73.0495° E |
| Website: | pakistan.diplomatie.belgium.be |
| Ambassador: | H.E. Mr. Kint Christian-Hans |
| Visa Types: | Schengen visas, Long term visas |
| Details | |
| Address: | House 14, Street 17, F7/2 P.O. Box 1016 Islamabad Pakistan |
| Telephone: | (+92) 51 265 41 01 to 4 |
| FAX: | (+92) 51 265 41 05 |
| Email: | [email protected] |
| Head of Mission: | Mr Frederic Verheyden, Ambassador |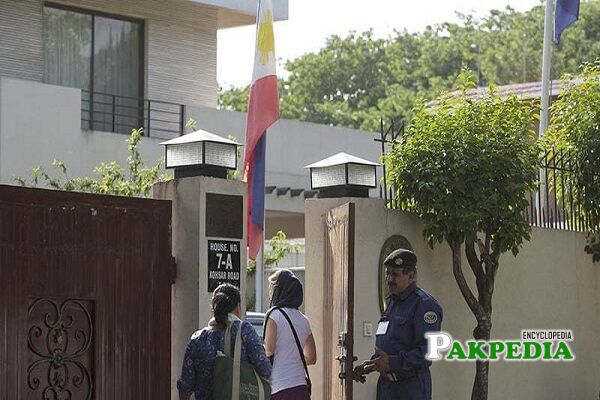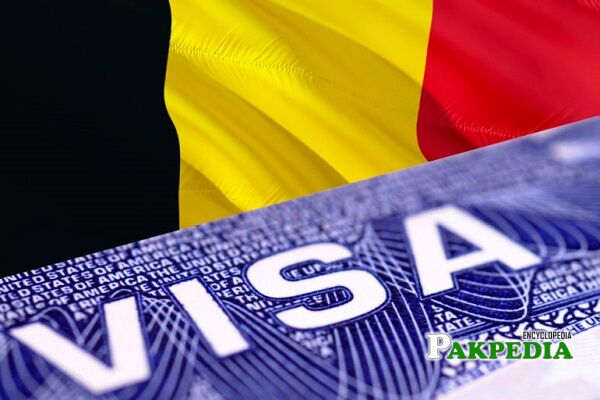 Belgium Embassy in Pakistan
Embassy of Belgium is located in Islamabad. Pakistan has a strong connection with Belgium. Both countries are involved in many areas such as economic relations, education, and many more. Mostly, Belgium has assisted Pakistan whenever it faced any natural disaster or tension on the borders. Belgium also has an important role as it is the center of European politics and policymaking. The headquarters of NATO and the European Union are in Brussels.  
Contact Information
Location:                 Belgium Embassy, Islamabad, Pakistan
Website:                  Pakistan.diplomatic.belgium
Head of Mission:     Mr Frederic Verheyden
Address:                 House # 14, street 17 F7/2, Islamabad
Contact:                  +92 51 265 41 01
Email:                     [email protected]
Pakistan Belgium Relations
Economic Relations
Pakistan and Belgium have 70 years old relations. This relation has benefitted both countries so far. The total aid between these two countries is worth US$ 600 million. In the disastrous flood of 2010 in Pakistan, Belgium gave Pakistan an aid of 4.4 million Euros. Belgium has become the 6th largest importer of Pakistani goods.  While speaking to the Lahore Chamber of Commerce and Industry, the ambassador said that strengthening the economic relations with Pakistan was his mission. He stated that Belgium had always emphasized trade, investment and people to people contact. 
To enhance trade, more areas should be identified and new goods should be introduced. The ambassador presented the figures for the last few years. He said that the trade reached to 1.2 billion dollars in 2016 but fall slowly to 979 million dollars. Again in 2017 and 2018, Pakistan's exports subsided from 701 million dollars to 666 million dollars. Imports also subsided from 336 million dollars to 313 million dollars. He stressed on identifying new items of trade joint efforts to enhance the economic relations and take the trade at least 2 billion dollars.
Pakistan Belgium Visa
Visa Policy
Belgium is one of the most beautiful locations in Europe. Also because of its strategic location and host to some of the most important offices, many people want to go there. In 1995, Belgium signed the Schengen agreement. It enabled travelers to go to the Schengen states for free. Any third world country that has not signed any agreement with Europe can apply for a Schengen visa. The important documents required for obtaining a visa include a Visa application. The form should be filled, signed and printed. It also needs two identical pictures that should not be older than 3 months. 
The documents also consist of  a passport that must be 3 months valid before coming back from Belgium or Schengen states. It should also not be older than 10 years. The applicant must have a language preference form. The applicant needs to choose French, German, or Dutch language to use for the form filling. In the case of taking no option and using English, the applicant should choose no preference. The documents also need a cover letter in which it will be explained why the applicant wants to visit Belgium. 
Proof of accommodation and proof of civil status is also required with the form. Someone who is employed must submit a bank statement of 6 months, employment contract, and income tax details. If someone has his own business, he is bound to submit a business license, bank statement of last 6 months, and income tax return. For students, proof of enrolment, NOC from University or school, and advertisements are compulsory. For retired people, a pension statement of the last 6 months must be submitted with the form.
Types of Visa
Belgium offers different types of Visas to the people. It depends on the purpose of the visit to Belgium. The types incorporate:
Airport Transit
If someone wants to travel to another country via Belgium, Airport Transit visa will be issued to them. The destination that the applicant wants to visit must be a part of the Schengen countries. 
Tourist Visa
For those who want to visit Belgium for traveling and recreation, this visa is issued. The applicant is bound to submit the required documents and bank statements.
Business Visa
It is for those who want to participate in a business or business-related activities. The applicant must submit an income certificate, Bank statement, and Business license in order to obtain this Visa.
Medical Visa
It is issued to those who want to go to Belgium for treatment in any of the hospitals or clinics in Belgium. The applicant must present his relevant documents. These include A local medical report, Medical attestation from the hospital of Belgium, and payment receipt along with the financial means.
Visa For Official Visit
It is issued to those people who are visiting Belgium for any official purpose. The applicant must be a part of an official delegate. The applicant must have an official invitation letter and evidence of the purpose.
Visa for cultural sports or religious event
This visa is furnished to someone who is going to Belgium for a cultural, musical or religious event.  It is also issued to film crews. This visa requires an invitation letter from the relevant officials with the details of the event. The applicant is also bound to submit the details of the previous events attended and world ranking (for athletes only).
Visa For Spouse
It is given to someone who wants to join their partner. The applicant must submit a proof a Belgium citizenship, marriage certificate, and family record book.
Visitor Visa
It is issued to those who are not the citizens of Belgium and want to visit their family members who are already residing in Belgium.
Consulate in Karachi
| | |
| --- | --- |
|  Item |  Description |
|  Address |  Marriott Hotel-9, Abdullah Haroon Road 755, Karachi Pakistan |
|  Email |  [email protected] |
|  Contact |  0303 5259742 |
Consulate in Lahore
| | |
| --- | --- |
|  Item |  Description |
|  Address |  17 Aziz avenue Canal bank, Gulberg, Lahore Pakistan |
|  Email |  +92 42 357 177 86 |
|  Contact |  [email protected] |