After the establishment of Pakistan, Pakistan made strong relationships with Germany. They tied their relationships in 1951. Pakistan was the first Asian country to have a strong relationship with Germany. Even in the British Raj, Germany had relations with India. After the partition, the relationship was restored as both countries were free of any dominant force. The bilateral relationships are based on mutual friendship, economic development and social cooperation. Currently, the German Embassy is situated in a diplomatic enclave, Islamabad. Martin Kobler is the head of the Embassy. This article has all the information about the Embassy, including the Embassy of Germany in Pakistan.
| Title | Description |
| --- | --- |
| Information | |
| Location: | Islamabad, Pakistan |
| Nickname: | German Embassy |
| Type: | Foreign Embassy |
| Local Language Name: | پاکستان میں جرمنی کے سفارت خانے |
| Website: | http://www.pakistan.diplo.de/ |
| Details | |
| Address: | Ramna 5, Diplomatic Enclave, Islamabad, Pakistan |
| Postal Address: | P.O. Box 1027, Islamabad, Pakistan |
| Tel: | (0092-51) 227 9430 – 35 (24 hours; except visa enquiries) |
| Fax: | (0092-51) 227 9436 |
| Other Tel: | (0092-51) 227 9430 – 35, Ext. 403 |
| E-Mail : | [email protected] |
| Website : | http://www.pakistan.diplo.de/ |
| Office Hours: | Monday – Thursday 8:00 – 13:00 & 13:30 – 15:00 |
| Passport Office Hours: | Monday to Thursday: 8:00 – 12:00 |
| Consulates: | These representations include consulates in Karachi, and Lahore |
| Consulate No 1: | German Consulate in Karachi |
| Address: | 92-A/7, Block 5, Clifton, Karachi |
| General opening hours: | Mon – Thu 7:30 am – 3:15 pm & Fri 7:30 am – 1:00 pm |
| Collection of passports: | Mon – Thu 1:30pm – 2:30pm & Fri 12pm – 12:45pm |
| Tel: | (0092 21) 3587 3782 |
| Fax: | (0092 21) 3587 4009 |
| Website : | http://www.karachi.diplo.de |
| Consulate No 2: | German Consulate in Lahore |
| Address: | 11-B, Old FCC, off Ferozepur Road, Lahore, Pakistan |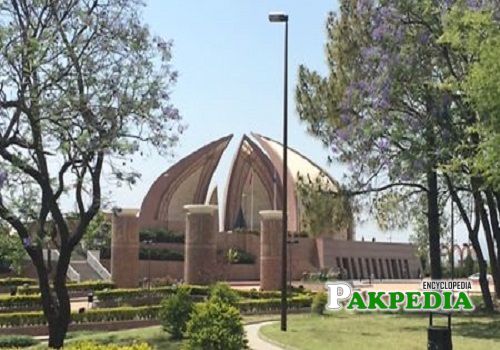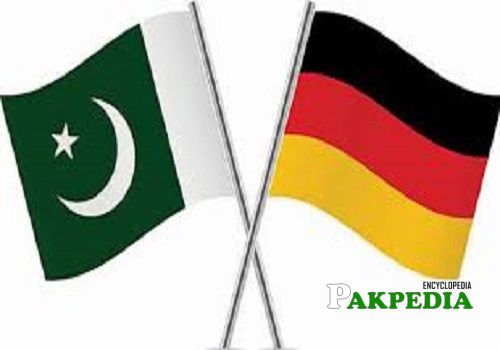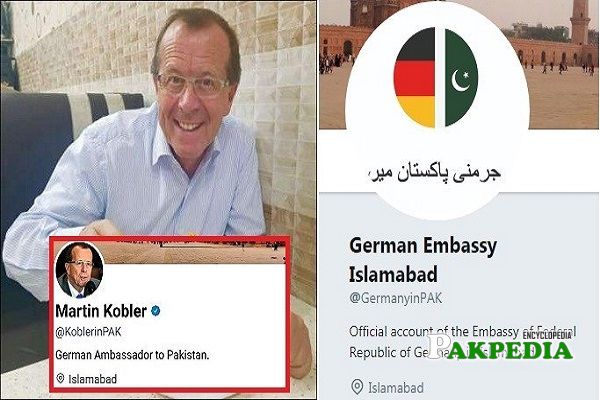 Embassy of Germany in Pakistan
Japanese embassy helps to create a diplomatic relationship between Pakistan and Germany. Mainly, it deals with political, social, and cultural relations that have seen amazing experiences. Like most of the countries, Germany has its embassy as well as its consulate in Pakistan. They provide visa instructions, passport processing, and document legalization. Mostly such information is provided by the central embassy, but ministries also provide some sort of assistance. These consulates have remained responsible for every tough situation that Pakistan has seen so far.
German embassy has offered support to its people in Pakistan. Pakistan has come out of two decades of terrorist activities. It has also radicalized the whole society. In such an insecure place, the German embassy has always provided guidelines to its citizens in Pakistan.
Relations through Embassy
Cultural Relation
Germany is hosting 35081 Pakistani's in Germany while Pakistan hosts 1200 Germans. After the establishment of Pakistan, Germany has kept close ties with Pakistan. Pakistan has maintained strong relations with both East-Germany and West Germany. Though West Germany was more inclined towards East Pakistan, after the unification of Germany, there was no looking back.
Diplomatic Relation
Although Pakistan and Germany had strong relations, they agreed in 2011 on starting the Pak-German Strategic Dialogue every year to improve its defense, economy, education and many more. Since then, 4 times have they come together to meet for Strategic dialogue at Islamabad.
Educational Relation
Among other countries, Germany is one of the most popular places for education for Pakistani students. To fulfill this desire of Pakistani students, currently, 4100 students are doing their doctorate in Germany. Looking at the rise of physics in Pakistan, Germany has sent its scientists to Pakistan to interact with Pakistani scientists and share their experience.
Vocational Training
Germany, through its embassy is involved in reforming vocational training education in Pakistan. They are keen to transform vocational training and update it to the needs of the market. For this purpose, many centers have been developed in most of the cities of Pakistan. Today, 87000 people have been trained while 4000 instructors have taught vocational Training instructions.
Archeological Support
Since 1979, German Archeological departments have shown interest. For that purpose, German researchers have been to Gilgit-Baltistan as part of their project. They are also involved in Rock carving and construction of Karakorum Highway. Germany is also supporting Pakistan in cultural preservation and its safety. Such projects of cultural preservation include Lahore Fort and Amburiq Mosque in Gilgit-Baltistan. The renovation of historic buildings and restoration of traditional residential buildings has been done through a federal foreign office.
German Consulate Lahore
| | |
| --- | --- |
|  Title |  Description |
|  Name |  German Honorary Consulate Lahore |
|  Address |  House-2 Main Gulberg-54622, Lahore, Islamabad |
|  Telephone |  (92) 4235751990 |
|  Fax |  ( +92) 4235712109 |
|  Email |  [email protected] |
|  Website |  Pakistan.diplo.de |
|  Consul |  Arif-Saeed (Honorary consul) |
German Consulate Karachi
| | |
| --- | --- |
|  Title |  Description |
|  Name |  German Consulate Karachi |
|  Address |  92/A block,5 Clifton Karachi, Sindh |
|  Telephone |  (021) 35873782 |
|  Closing Days |  Saturday and Sunday |
|  Website |  [email protected] |
Initial Business
The first business alliance was made in 1990 between Germany and Pakistan. It was called Pakistan German Business Forum. It was formed after the visit of the German Ambassador to Pakistan in 1997. Recently, Germany has increased its trade in the field of science and invested much trading with Pakistan. The business developed between Pakistan and Germany has made Germany, 6th largest importer of Pakistani goods. These goods mainly include Textiles and leathers. On the other hand, Germany exports machinery and chemical products to Pakistan. Today, 30 companies are working in Pakistan. These companies include large firms as well as small enterprises.
Unfortunate Events
Pakistan and Germany has also seen some hard times in the past. In 2012, two German agents were arrested near the Afghan border. They were deported after FIA closes investigations against them. Similarly, Germany arrested an alleged Pakistani agent who was supposed to be working on sensitive data information
Ambassadors Message
 In a message on the official website of the German Embassy, German Ambassador says he feels proud to represent his country in Pakistan. He has also shown immense respect to Pakistan and called Pakistani society as Fascinating, multi-layered and vibrant.