Embassy of France is located in a diplomatic enclave, Islamabad, Pakistan. It provides different kinds of assistance to its citizens in Pakistan, local people, and to those who want to visit France. France also has its representation through consulates in Lahore and Karachi. The Embassy of France provides guidelines to its people whenever there is a security concern in Pakistan. These guidelines sometimes carry traveling restrictions on their people for their safety. This article has all the information about the Embassy, incorporating Pakistan France Visa.
| Title | Description |
| --- | --- |
| Information | |
| Location: | Islamabad, Pakistan |
| Nickname: | France Embassy |
| Type: | Embassy |
| Local Language Name: | فرانس کا سفارتخانہ |
| Coordinates : | 33.7170° N, 73.1060° E |
| Website: | pk.ambafrance.org |
| Details | |
| City: | Islamabad, Pakistan |
| address: | Diplomatic Enclave – G5 – GPO Box 1068 – Islamabad |
| phone: | (+92) 51 201 14 14 |
| Fax: | (+92) 51 201 14 00 |
| Website: | pk.ambafrance.org |
| Department: | Diplomatic Chancery |
| Telephone: | (+92) 51 201 15 75 |
| Fax: | (+92) 51 201 15 60 |
| E-mail: | [email protected] |
| Department: | Consular and Visa Section |
| Telephone: | (+92) 51 201 15 05 |
| Fax: | (+92) 51 201 15 00 |
| E-mail: | [email protected] |
| Department: | ME : Economic Department |
| Telephone: | (+92) 51 2011517 & (+92) 51 2011512 |
| Fax: | (+92) 51 2011514 |
| E-mail: | [email protected] |
| Department: | French Development Agency (AFD) |
| Telephone: | (+92) 51 201 14 75 |
| Fax: | (+92) 51 201 14 70 |
| E-mail: | [email protected] |
| Department: | French Consulate General in Karachi contact details |
| Telephone: | (021) 35873797 – 35873798 |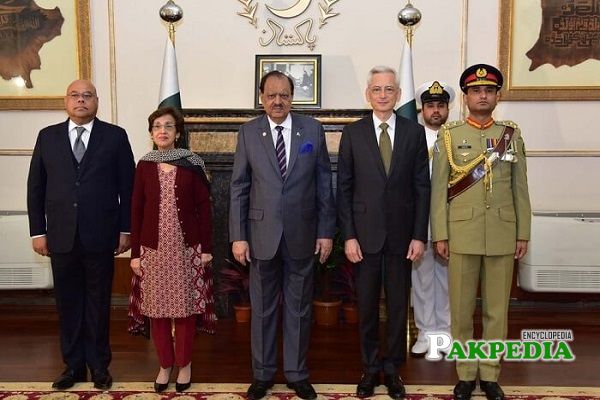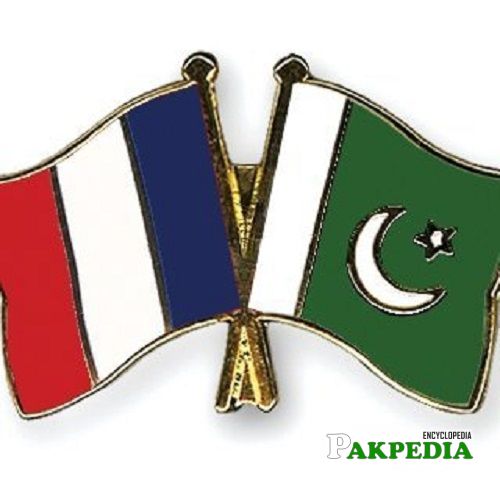 Pakistan France Visa
Visa Policy
French visa, regardless of the purpose of visit and regardless of the type of visa intended to be applied, the following instructions are given by the french authority to be followed:
Before doing anything, It is compulsory to set an appointment with the French diplomatic office. 
It is the appointment where the application of the visa will be submitted. The applicant is asked to come without any company. 
In case the applicant is below 18, or someone needs some specific assistance, they can come with a guardian or someone else. 
In case the appointment is missed, the meeting will be rescheduled after 24 hours. 
If a family is applying for visa, they must schedule its appointment. 
Other documents include Passport that should be at least three months beyond the return date.
Proof of applicant's address by providing house bills such as water, electricity or other utility bills and agreement of the house. 
A cover letter will also be submitted, stating the purpose of the visit to France and the travel program. It should include the days, addresses, means of transportation, and so on. 
A proof of travel insurance, proof of a Booked accommodation, and proof of civil status are also part of the documents that are to be submitted.
Visa Types
Uniform Schengen Visa
Schengen refers to countries that are part of the European Union. The period of this visa is 90 days and can be extended to 6 months. The holder of such a visa can visit Austria, Finland, Germany, France, Italy, Malta, Netherland, and 26 EU countries. It can be a single entry visa, a double-entry visa, or a multi-entry visa.
Tourist Visa
France issues a tourist Visa. It is for a short duration and requires application signed by the applicant, two pictures, passport, copy and CNIC, a family registration certificate issued bt NADRA, certificate of personal income, and accommodation proof.
Business Visa
It is issued to those who are going to invest in France and establish a business. Apart from the basic documents, it needs a bank statement, slip of last three salaries, certificate of the chamber of commerce, and their recommendations and proofs of rooms reserved.
Visa For Medical Purpose
It is issued to those who stay in France temporarily to get medical treatment in the medical institute that is located in France. It requires a letter from the hospital where the applicant will be treated, evidence of medical treatment, a guarantee letter from the applicant, and a letter of consent from the parents.
Visa for a religious purpose sport culture and film crew
It requires a letter from the authorities that are related to the above-mentioned areas
Visa for Official Delegations
It is issued to officials especially. It requires an official invitational copy, the identity of the applicant, purpose of journey and duration of stay in France. Other visas include Visa for students, visa for underage children, and tech visa that will be available soon.
Contact Information
Address:                Diplomatic Enclave, Islamabad
Contact:                 051 2011414
Email:                     [email protected]
Pakistan France Relation
Pakistan and France have bilateral relations. These bilateral relations consist of cultural, political, and social interactions. Mostly, the relations are based on military, educational, and economic ties. Both countries are also involved in a healthy trade relation.
Diplomatic Relations
The diplomatic relations between Pakistan and France were established in 1951. Both countries agreed to open their embassies in their own countries. After the independence of Pakistan, France was one of the first non-Muslim countries to recognize Pakistan. In 1960, the first trade agreement was signed between Pakistan and France that was followed by an import and export agreement in 1966. Now, Pakistan is considered as 65th import partner of France. Collectively, the trade between Pakistan and France values US$313 million according to a report in 2009.
Military Relations
As a security state, Pakistan has established strong relations with France. After the agreement in 1966, France has been collaborating with Pakistan Navy. It sold its fighters and Submarine technology to Pakistan. The second batch of these Mirage Fighters were sold to PAF in 1990. PAF has been the largest acquirer of aircraft since 1967. Pakistan also signed an agreement in 1996 for the acquisition of 40 aircraft.
In 2009, another agreement of nuclear technology was signed between Pakistan and France. Pakistan considered it as a significant move. French foreign minister also confirmed that his country was ready to work with Pakistan in the field of nuclear safety keeping the international agreements in mind. France considered it as the beginning of a nuclear partnership with Pakistan.
Education
Pakistan and France have also interacted in the field of education. A research program, 'Peridot,' works to interact for joint research activities. In Pakistan, this is implemented by HEC while in France this is implemented by Ministery of Foreign Affairs and Ministry of Higher education and research. The program aims to develop new technology cooperation between Pakistan and France with the help of researches from both sides. The main areas that will be explored in 2020 are Environmental Sciences, Water, Climate change, Pollution, Health, Energy, and Social sciences.
Consulate of France in Karachi
| | |
| --- | --- |
|  Title |  Description |
|  Address |  12/A Bogra road-Bath island, Karachi |
|  Contact |  +92 0 2135 873787 |
|  Email |  [email protected] |
Consulate of France in Lahore
| | |
| --- | --- |
|  Title |  Description |
|  Address |  Defence Road,bhuptain chowk, Lahore |
|  Email |  [email protected] |
|  Contact |  +92 3008480150 |