Zahid Hamid is a Pakistani politician and a lawyer by profession who has also worked as a CSS officer in the past. He is currently associated with Pakistan Muslim League N and has operated as a Minister of Law and justice for many years. Zahid has been a member of the National Assembly for many tenures.
His brother Shahid Hamid is likewise associated with the politics and worked as Punjab Governor in the 1960s. He has attended various Seminars held at Harvard University and did specialization from Italy. This article has every detail about him, including Zahid Hamid Biography.
| Title | Description |
| --- | --- |
| Personal | |
| Name: | Zahid Hamid |
| Nationality: | Pakistan |
| Residence: | Islamabad, Pakistan |
| Education: | Masters in Law |
| Religion: | Islam |
| Profession: | Politician and Lawyer |
| Born | |
| Date: | 24th October 1947 |
| Place: | Lahore |
| Family | |
| Spouse: | Shehnaz Zahid |
| Parents: | Hamid Nawaz (Father) |
| Siblings : | Shahid Hamid (Brother) |
| Career | |
| Political Party: | Pakistan Muslim league |
| Proceeded by: | Pervaiz Rashid |
| In-Office | |
| Dates: | 4 August 2017 |
| Prime Minister: | Shahid Khaqan Abbasi |
| Preceded By: | Himself |
| Political Party: | PML(N) |

Zahid Hamid Biography
Zahid is one of the celebrated Pakistani politicians who have maximum years of experience in politics. He started in 1977 by joining Pakistan Peoples Party and later made a strong position with his roles. Being a lawyer, he was first designated as Supreme Court Senior Advocate.
He has served as a member of the National Assembly in the past and was appointed to various important Ministries, including the Minister of law and Justice. He also passed the CSS exam in the 1970s and served as a CSS officer for 8 years. Later he resigned from that post due to politics.
Zahid Date of Birth
He was born on 24th October 1947. Currently, he is living in Islamabad.
Education of Zahid
He graduated from a local school and later went to Punjab University to attain a law degree. He came out of the university with a bachelor's degree in Law. Afterward, he went to the UK for higher education. He took admission to Cambridge University and studied bachelors in Philosophy.
Later, he also studied master's in law from the same university. He participated in many Seminars held at Harvard University. He went to Taly from where he did a specialization in law. Inevitably he has an impressive educational background.
Zahid Hamid Family
He was born into a political family. His father, Hamid Nawaz, was a politician who served as a member of the National Assembly 2 times. He was also an Army officer who retired while being on the post of brigadier. One of his Shahid Hamid is also a politician who worked as a Punjab Governor.
His son Ali Zahid is likewise a Pakistani politician and is serving as a member of the National Assembly after winning the 2018 General Elections.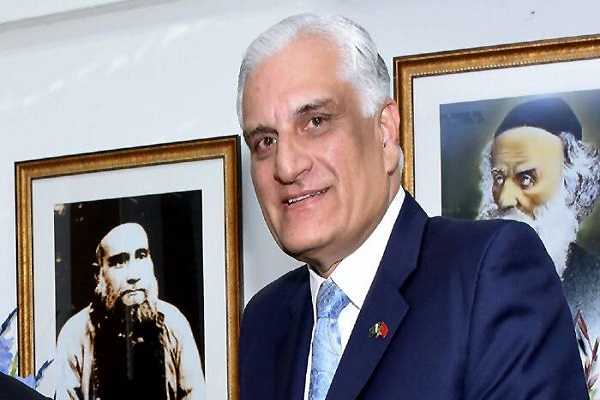 Career
As an Officer
In 1970 he cleared the CSS exam and was appointed as a CSS officer. He worked with Punjab Provincial Government for the next few years. During his tenure, he operated 2 industrial units till 1988 in the food sector.
As a Lawyer
Later he continued as a lawyer and was appointed as a Supreme Court's senior advocate. In 1990, he founded an agency with the name 'Environmental Protection' approved by Nawaz Sharif and was made the first director-general of that agency in 1997. However, in 1999 he was dismissed from that post by Pervez Musharaff.
1997 General Elections
He joined Pakistan Peoples Party and ran for the National Assembly's seat in the 1997 General Elections. Unfortunately, he couldn't secure the highest votes and lost to his opponent.
2002 General Elections
In the 2002 General Elections, he was made a member of the National Assembly on the party ticket of PMLQ. In 2004 he was given the post of Investment, Defence and Privatization Ministry that he held till 2007. Later in 2008, he was appointed the Minister of Law.
Joined PMLN
After completing the tenure, he became associated with Pakistan Muslim League N. From 2008 to 2013, he became an active member of the party and held many important Ministries in the National Assembly.
2013 General Elections
He again ran for the National Assembly seat on the party ticket of PMLN from NA-114 Consistency and faced victory. Luckily his party PMLn came into power. He was made the Law, Justice, and Human Rights Minister, but after a few time, he was given the Ministry of Science. He completely did justice with his post.
However, he gave resignation to Nawaz from his Science Ministry after the Supreme Court appointed him on Pervez Musharaf's trial. After hearing the court's decision, he immediately gave resignation because of his conflicts with Pervez Musharaff.
In 2015 he was made the Minister of Climate change, and after a year, he was given some additional Ministries, including Law and Justice. After the disqualification of Nawaz Sharif's, he was stopped to hold any office. In August 2017, when Shahid Khaqan Abbasi made the Prime Minister, he was again appointed the Minister of Justice and Law.
Zahid Hamid Resignation
In November 2017, the Tehreeke  Labaik's protest was held for Zahid's resignation. It all started when Zahid passed the 2017 Election bill in which he changed the word 'Oath' with 'Declaration.
TLP demanded the resignation of Zahid Hamid and asked for the punishment to those who are responsible for the changing of words in Muhammad's prophethood declaration. In November 2017, after meeting with Shahbaz Sharif, he resigned from his post.
Later the National Assembly clarified that it was due to a clerical issue.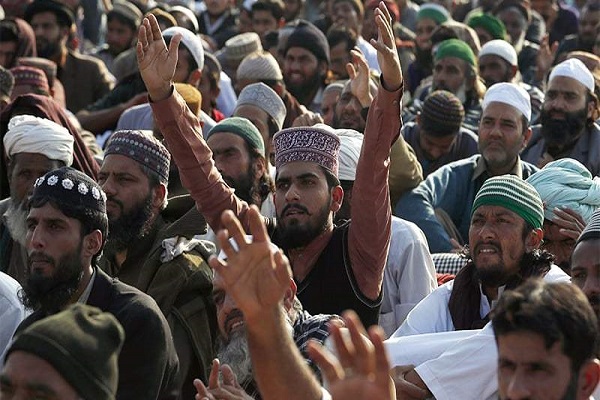 Quit Politics
In 2018 he made a shocking revelation and announced his retirement from politics forever. In a speech, he said that now his son Ali Zahid will elect elections. He further added that his name had been cleared in that case.