Embassy of Brazil represents the diplomatic mission of Brazil in Pakistan. It is located in house no 1, street 72, Sector F-8/3, Islamabad. Claudio Raja Gabagila is the current ambassador of Brazil to Pakistan. The embassy was opened in 1952. It was established after both Brazil and Pakistan officialy started the relations in 1948. Brazil was the first Latin American state that started relations with Pakistan. First the embassy was located on Victoria Road, Karachi. Later, it was taken to Islamabad. This article has all the information about the embassy, including Pakistan Brazil Embassy.
| Title | Description |
| --- | --- |
| Information | |
| Location: | Islamabad, Pakistan |
| Nickname: | Brazilian Embassy |
| Type: | Embassy |
| Local Language Name: | برازیل کا سفارتخانہ |
| Coordinates : | 33°43′15.9″N 73°02′36.9″E |
| Website: | islamabade.itamaraty.gov.br |
| Details | |
| City: | Islamabad, Pakistan |
| address: | House No. 1, Street 72, Sector F-8/3 P.O. Box 1053 Islamabad Pakistan |
| phone: | (+92) 51 228 7189 |
| Fax: | (+92) 51 228 7199 |
| email: | [email protected] |
| Website: | islamabade.itamaraty.gov.br |
| Office Hours: | 09.00-18.00 |
| Head of Mission: | Claudio Raja Gabaglia Lins |
| Ambassador of Pakistan in Brazil: | His Excellency Mr. Najm us Saqib |
| In addition: | Ambassador's office, the embassy includes the consular, commercial, cultural and educational, and cooperation sections |
| Brazilian embassy was established: | The Brazilian embassy in Pakistan was established in 1952 |
| Diplomatic relations: | In 1948 |
| (PBFA), established: | In 2011 |
| language classes in Brazilian Portuguese: | Over 120 students have graduated from the course |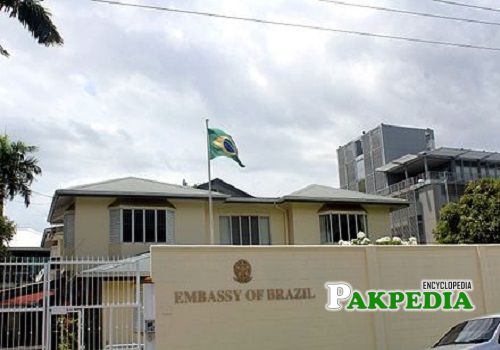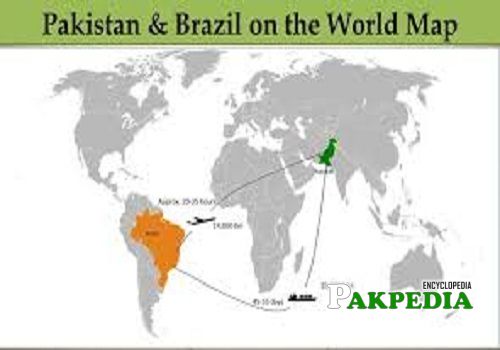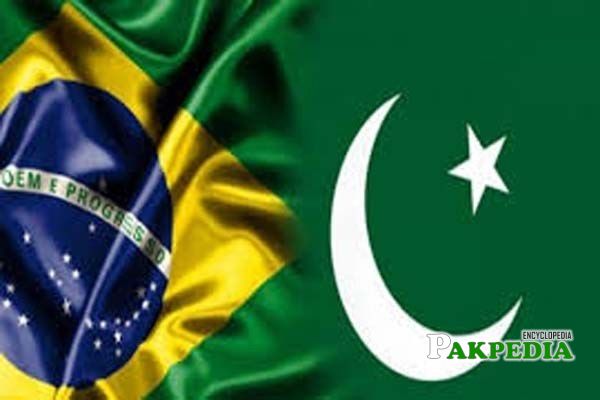 Pakistan Brazil Embassy
So far, the embassy of Brazil has played a key role to promote Brazilian culture in Pakistan. The Brazilian ambassador to Pakistan also consisdered as an honorary president of (PBFA), the Pakistan Brazil Friendship Association. It was established in 2011. The embassy arranges several events like independence day celebration, Film Festival, food, photography, and art exhibition, and many more. It has also provided free Portuguese Language courses to 120 students so far.
Contact Information
Address: House no 1, street 72, sector F-8/3 Islamabad
Ambassador: Claudio Raja Gabagila Lins
Website: Islmabade.itamaratv.gov.br
Pakistan Brazil Visa
Visa Policy
The Embassy of Brazil has given all the important instructions that are rudimentary for visa processing. After receiving the application form, it should be duly filled and all the important documents should be attached before it is submitted in the consular section of the embassy. In case of any important document missing, the consular section itself informs the applicant for the submission of the required document. Application sent on the mail is not accepted hence it is necessary to submit documents by hand. The documents can also be submitted in the honorary consul of the Brazilian embassy. 
The documents must be in English or Portuguese.  These documents include invitation letter, degree, character certificate from the Police, an invitation letter from the company, official documents, birth certificate, and marriage certificate. After the submission of documents, an interview is held in the consular section of the embassy. The visa fee depends on the type of visa that is applied for. The fee is not refundable in case of rejection of the documents.
Visa Types
Visit Visa
This visa allows staying in Brazil for 90 days. This is issued for tourism, family visits, research study and teaching, attending conferences, and volunteer work. This visa is also issued for business purposes, meetings, making films, signing contracts, and audits. For artistic and sports activities, a visit visa is issued. This can be valid for multiple entries. The visa may last for one year but each stay must be of 90 days.
Temporary Visa
This type of visa allows employment in Brazil. If an applicant applies for investment purposes, then the applicant must achieve a letter of authorization from the immigration department ore applying before applying for a visa. If a visitor with temporary visa intent to stay for more than 90 days, he is bound to register himself with the police within 90 days after his arrival. Temporary visas are available for the following categories.
Humanitarian
It is issued in case of a serious emergency, conflict, natural disaster, or violation of human rights. The Brazilian government provides residency for two years, which can be extended.
Family Reunification
It is available for spouses, partners, children, siblings, or parents. Initially, it is granted for the same year the family member already living in Brazil. Later, the applicants can apply for a permanent residency.
Retirement
It is applied to those who can transfer 2000 USD to brazil and are retired. Residency is granted for two years. Applicants can apply for permanent residence.
Medical Training
It is only issued to doctors in countries where there are more than 1.8 doctors per 1000 people. They are purely given visas to work in a location where there are fewer doctors in number. It allows a stay for three years. The visa is renewable for three more years.
Pakistan Brazil Relations
Defense Relations
Brazil and Pakistan have strong bilateral relations. The strength of the relations can be seen in the agreements made to strengthen Pakistan's Defence. In 2009, despite Indian pressure, Brazil sold 100 anti-radiation missiles to Pakistan. According to the Brazilian Defence Minister, Nelson Jobin called the deal worth 85 million euros and called it an effective way to counter areas where war jet fly. After Indian protest on the international level, Brazil stated that they had a deal with Pakistan, not terrorists. Defence Minister said that to cancel the deal means to consider Pakistan a terrorist country.
Bilateral Trade
Pakistan and Brazil have a trade partnership since 1982. Both countries also have a chamber of commerce established in Brazil. Its head is Munawwar Iqbal. Apart from enhancing the defense potential of Pakistan, Brazil also supports Pakistan in agriculture. As Brazil has advanced agriculture technology, it always shares its experience as an advanced agricultural country. The current trade volume is 600 million dollars. According to Brazilian Ambassador, Pakistani Handicrafts, dry fruits, sports items have high value in the international market and the Brazilian government wishes to allow these products to Pakistan.
Education
Brazil offers scholarships to those Pakistani students who want to study higher education in Brazil. Brazilian government covers the tuition costs through the program called Undergraduate (PEC-G).  This program was started in 2012.
Brazil Consulate Karachi
| | |
| --- | --- |
|  Title |  Description |
|  Address |  113-A, Sindhi Muslim Housing Society, Shahrah e Faisal, Karachi |
|  Contact |  +92 21 3455 6088 |
|  Email |  [email protected] |
Brazil Consulate Peshawar
| | |
| --- | --- |
|  Title |  Description |
|  Address |  1st floor, Betani Arcade, Jamrud Road, Peshawar |
|  Contact |  +92 91584 2792 |
|  Email |  [email protected] |
Brazil Consulate Lahore
| | |
| --- | --- |
|  Title |  Description |
|  Address |  1B, Aziz Avenue, Canal Bank, Gulberg, Lahore |
|  Contact |  +92 423571 7090 |
|  Email |  [email protected] |