The Islamic Republic of Afghanistan has its Embassy to Pakistan In Islamabad, Pakistan. The current Afghan Ambassador to Afghanistan is Omar Zakhilwal. A new building for Embassy is Constructed in Islamabad as well. It is located in House no 8, street 90, G6/3 Islamabad, Pakistan. This article has all the information about the Embassy, including the Embassy of Afghanistan in Pakistan.
| Title | Description |
| --- | --- |
| Information | |
| Location: | House No. 8, Street 90, G-6/3 Islamabad, Pakistan |
| Nickname: | Afghani Embassy |
| Type: | Embassy |
| Local Language Name: | افغانستان کا سفارتخانہ |
| Coordinates : | 33.7230° N, 73.0889° E |
| Website: | www.islamabad.mfa.gov.af |
| Details | |
| City: | Islamabad, Pakistan |
| address: | House No. 8, Street 90, G-6/3 |
| phone: | (+92) (51) 282 4505 / 6 |
| Fax: | (+92) (51) 282 4504 |
| email: | [email protected] & [email protected] |
| Website: | www.islamabad.mfa.gov.af |
| Head of Mission: | Hazrat Omar Zakhilwal |
| Time: | PST 09:00 am to 05:00 pm (Monday – Friday) |
| Afghanistan Consulate in Karachi: | 33/2 Off. Khayaban-e-Shamsi 9th Street, Phase V., D.H.S. 75500 Karachi Pakistan |
| Consul General: | Vacant |
| Time: | 09:00 am to 04:00 pm (Monday – Thursday), (Friday) 09:00 am to 12:00 pm |
| Telephone: | 021 -5821264 |
| Email: | [email protected] |
| Afghanistan Consulate in Peshawar: | Gul Mohar Lane, University Town Peshawar |
| Consul General: | Mr. Alhaj Abdul Khaleq Farahi |
| Time: | 09:00 am to 03:00 pm (Monday – Friday) |
| Fax: | 091 -285961 |
| Email: | [email protected] |
| Afghanistan Consulate in Quetta: | 45, Prince Road, Quetta |
| Consul General: | Mr. Wahidullah Momand |
| Time: | PST 09:00 am to 04:00 pm (Monday – Friday) |
| Telephone: | 0092-81-9203328 |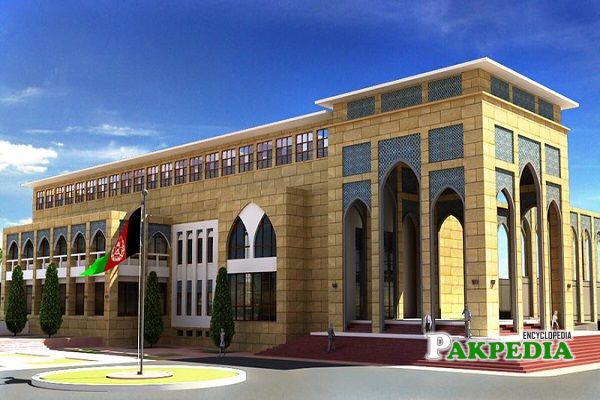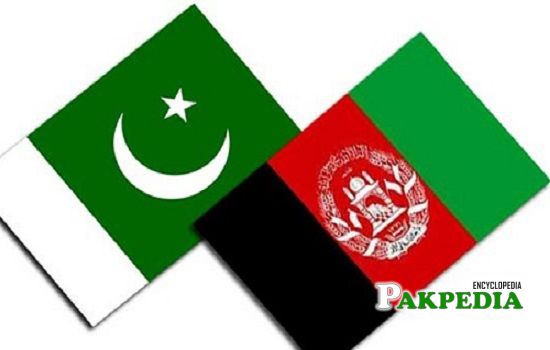 Embassy of Afghanistan in Pakistan
Pakistan and Afghanistan have a shared historical and religious background. Both countries have called themselves as an Islamic republic and both are the members of the SARRC ( South Asian Association for Regional Cooperation. The relationships between both countries have passed through ups and downs. After the partition and independence of Pakistan, Afghanistan voted against Pakistan to be part of the UN. Afghanistan immediately called most parts of Afghanistan like the current province of Khyber Pakhtunkhwa as its own. It was one of the main hurdles in the way of stable diplomatic relations.
Contact Information
Name:                  Embassy of Afghanistan
Address:              House no 8, street 90 G6/3 Islamabad, Pakistan
Telephone:           (+92)(51)2824504/6
Fax:                      (+92)(51)2824504
Email:                   [email protected]
Nature of Bilateral relations
Bilateral relations have always been poor. The Duran line, The border between Pakistan and Afghanistan that is considered to be a division of Pukhtoons on both sides of the border has always been the problem. The only vote against Pakistan in the UN was the sole vote cast by Afghanistan. Such intentions on the other side of the border led the diplomatic relations to be ceased from 1960 to 1963. Afghanistan supported militant organizations that claimed for separation. It also led Pakistan to close the Port of Karachi for the Afghan Transit trade.  
After Muhammad Daud Khan became the president of Afghanistan with the support of the Soviet Union, the skirmishes got more spark. Both countries have blamed each other for providing safe havens to terrorists and using them against each other. It has created anti-Pakistan sentiments in Afghanistan. Despite all this discontent and hatred for each other, former president Hamid Karzai called Pakistan as an inseparable brother in 2014.
Pakistan-Afganistan Visa
According to the authority of Afghanistan, the following Visas are offered to people visiting Afghanistan:
Diplomatic Visa
This visa is only issued to those who hold a Diplomatic Passport.  
Official Visa
This is issued to those who enter Afghanistan for doing any official assignment for diplomatic missions for countries or international Organizations. These people can also be members of the Foreign office of a country.
Business Visa
The name of this Visa suggests that it is issued to those people who have a purpose of business, investment, Marketing, commercial purpose, selling or buying property, commercial events, or other events related to business. This Visa can be valid for 1 year. Some times, a visa of three years can also be issued.
Working Visa
It is furnished to people who are employees, doctors, teachers, experts, engineers, pilots, government and non-government organizations, and other professionals.
Tourist Visa
It is issued to people who want to visit Afghanistan individually or in a group for exploration, tourism, historical sites or to meet their relatives. This Visa is for 90 days and the period of stay can only be for thirty days. The Visa can be extended after the consent of the tourist department.
Student Visa
Student Visa is issued to students who intend to study in Afghanistan and conduct research within the Afghan education institute.
Other Types
Visit Visa
Upon Arrival Visa
Crew Visa
Transit Visa
Residence Visa
Exit Visa
Confederation Proposal
 It was stated by the former Foreign Minister of Pakistan that some serious efforts were made at the government level for Pak-Afghan Confederation. It was said that these initiatives were taken in the reign of Daud Khan who was considered as Anti-Pakistan. Former Ambassador of Pakistan to Afghanistan also said that the plane was about to be implemented but failed due to the assassination of Daud Khan.
Agreement for Intelligence Sharing
In 2015, the Inter-Services Agency (ISI) and the National Directorate of Security (NDU)  signed an agreement. Both agencies agreed on it to share intelligence information and fight together against the ongoing terrorism. In the same year, the Pak army launched an operation that saved an Afghan soldier wounded after fighting against terrorists on the border. There have been moments when an Afghan soldier is found injured on the border and is taken to Pakistan for treatment.
Trade Agreement
In 2010, both countries signed a memorandum of the Afghanistan-Pak Transit Trade Agreement (APTTA). Along with this, both countries signed a memorandum to construct a railway track that will be connected to the Pakistan Railway. It allows Afghan trucks to drive inside Pakistan through Wagah Border, Karachi and Gawadar. NATO has also remained active to construct Silk Road. It will connect South Aisa to Central Asia. It will help the local economy of both countries to grow rapidly but the development has been delayed due to NATO attack in Pakistan.
Afghanistan Consulate in Karachi
 Title
 Description
 Address
 33/2 Off. Khayaban-e-Shamsi 9th Street, Phase V., D.H.S. 75500 Karachi Pakistan
 Consul General
 Vacant
 Timing
 09:00 am to 04:00 pm (Monday – Thursday),
 09:00 am to 12:00 pm (Friday)
 Telephone
 021 -5821264
 Email
 [email protected]
Afghanistan Consulate in Peshawar
| | |
| --- | --- |
|  Title |  Description |
|  Address |  Gul Mohar Lane, University Town Peshawar |
|  Consul General |  Mr. Alhaj Abdul Khaleq Farahi |
|  Timing |  09:00 am to 03:00 pm (Monday – Friday) |
|  Fax |  091 -285961 |
|  Email |  [email protected] |