Mehmood Khan Achakzai is a senior Pakistani politician who started his political career in the 1970s after the assassination of his father in a blast. He is a Pashtoon politician who remained a member of the National Assembly in the past. Khan also functioned as Pakhtunkhwa Mili Awami Party Chairman.
He was born to an educated and political family. Achakzai was also offered to be a caretaker of then Prime Minister in Feb 2013, which he refused because of contesting the 2013 General elections. This article carries every information about him, including Mehmood Khan Achakzai Biography.
| Title | Description |
| --- | --- |
| Personal | |
| Name: | Mehmood Khan Achakzai |
| In Urdu: | محمود خان اچکزئی |
| Famous As: | Politician |
| Nationality: | Pakistani |
| Education: | BSc degree in Engineering from University of Engineering and Technology |
| Religion: | Islam |
| Profession: | Politician |
| Born | |
| Date: | 14th December 1948 |
| Place: | Balochistan |
| Family | |
| Ethnicity: | Achakzai Tribe |
| Parents: | Abdul Samad Khan Achakzai (father) |
| Career | |
| Political Party: | Pashtunkhwa Milli Awami Party |
| Serve As: | Chairman |
| Proceeded by: | Abdul Samad Khan Achakzai |
| Member of the National Assembly | |
| Constituency: | NA-259 (Quetta) |
| Assumed office: | 1 June,2013 |
| In office: | 18 November 2002 – 18 November 2007 |
| Constituency: | NA-262 (Killa Abdullah) |
| In office: | 16 October 1993 – 15 February 1997 |
| Constituency: | Quetta |

Mehmood Khan Achakzai Biography
Mehmood Achakzai is a name known to everyone in politics, who is serving in the field for the last many decades. He started by being the Chairman of the PMA Party and served on many Ministries. First, he was attached to Pakistan Muslim League N, but due to some reasons, he parted his ways with the party and associated himself with Awami National Party and All Parties Democratic Movement.
Mehmood Khan always remained in the political news because of his work. Even when he fails to win the elections, he never stops being part of politics. He once called the Khyber Pakhtunkhwa a part of Afghan and blamed intelligence for the 2016 Quetta Attacks.
Achakzai Date of Birth
He was born on 14th December 1948 in Balochistan.
Education of Achakzai
He completed his Engineering degree from the University of Engineering and Technology.
Mehmood Khan Achakzai Family
He opened his eyes to a political family. His later father, Abdul Samad Achakzai, who lost his life in 1973, Quetta Blast, served as a political leader for a long time. His brothers Muhammad Khan Achakzai and Hamid Khan Achakzai are likewise in the same field.
Political Career
Initial Career
After his father's demise in a Quetta Blast, he started his political career when Khan was made Pakhtunkhwa Mili Awami Party Chairman in 1973. He ran for the seat of the Provincial Assembly in By-elections and won it.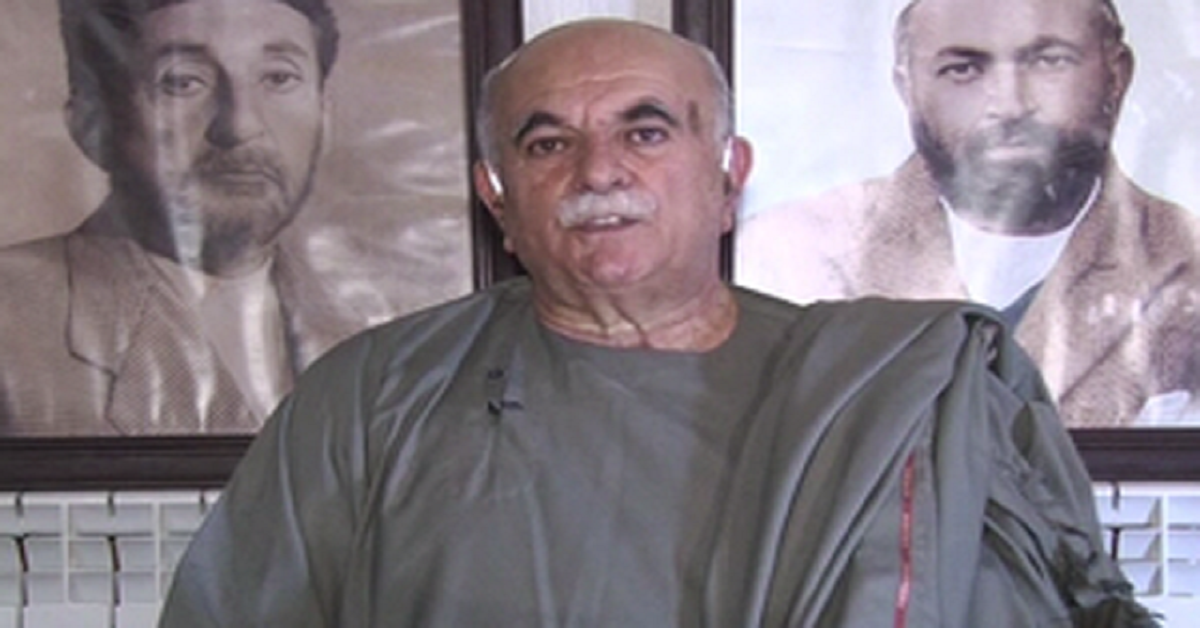 1993 General Elections
He again ran for the seat of the National Assembly in the 1993 Elections and once again faced victory. However, it is said that Achakzai won his first elections with the support of PMLN.
1997 General Elections
He once again tried his luck in the 1997 General Elections, but unfortunately, this time, he couldn't win the elections.
2002 General Elections
2002 elections proved to be lucky for him as he once again elected as a member of the National Assembly from NA-262 Constituency. However, in the same elections, he ran from another Constituency, too, from where he lost the seat. In 2007, he disassociated himself with PMLN and joined hands with Awami National Party.
In 2008, he associated himself with All Parties Democratic Movement and didn't contest the 2008 General Elections. He didn't get any seat, yet he remained active politically by doing meetings with political leaders and participating in different Conferences.
Refused PM Caretaker Post
In Feb 2013, news circulated that Mehmood Khan Achakzai is being considered for the post of PM Caretaker. However, he refused to accept the post as he wanted to contest the 2013 General Elections.

2013 General Elections
In 2013 he again ran for the National Assembly seat from 2 different Constituencies, including NA-262 Qilla-Abdullah Constituency and NA-259 Quetta Constituency. He managed to grab the highest votes from the Quetta Constituency. It is said that he was supported by PMLN.
2018 General Elections
In the 2018 General Elections, he ran for the seat of the National Assembly from NA-263 Constituency, Qilla Abdullah, on the party ticket of Pakhtunkhwa Milli Awami but unfortunately couldn't win it. 
Mehmood Achakzai Controversies
His first controversy came on the surface when he said that Khyber Pakhtunkhwa is a part of Afghan so people of KP can live there without any fear. Moreover, he said that if Afghan People don't feel safe anywhere or being harassed, they can freely live in KP. Even they were not asked for the refugee cards.
In 2016 after Quetta Hospital Blast, another controversy came. He said that this deadly incident occurs due to the failure of Intelligence. After his controversy, a case filed against him asking for his disqualification by Waheed Kamal, a former candidate. He said that the statement Achakzai made is against the law.
In 2018 he again became a victim of trolls when his picture leaked with Indian Prime Minister Narinder Modi and Israeli PM Binyamin Neetan Yahu. The aim of this meeting didn't disclose.
Social Media Handles
His social media account include
https://twitter.com/mahmoodkhanack