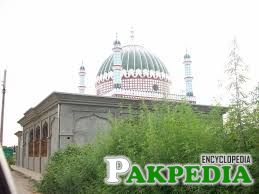 Chakwal Darbar Shareef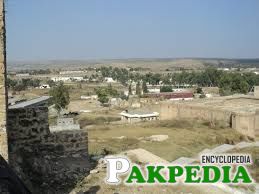 Chakwal Village View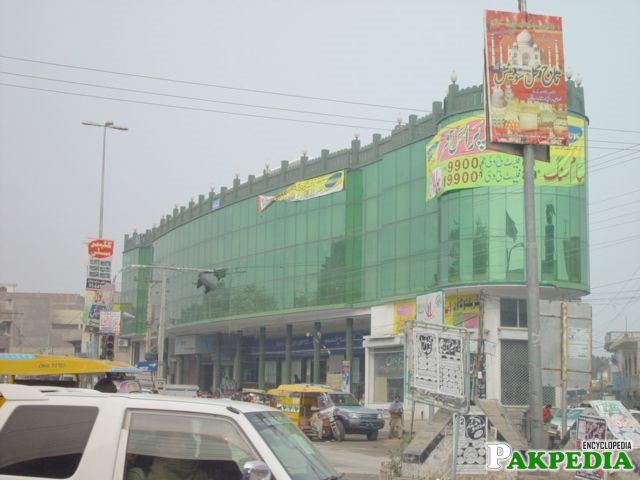 Chakwal Plaza In City
Chakwal Beautiful View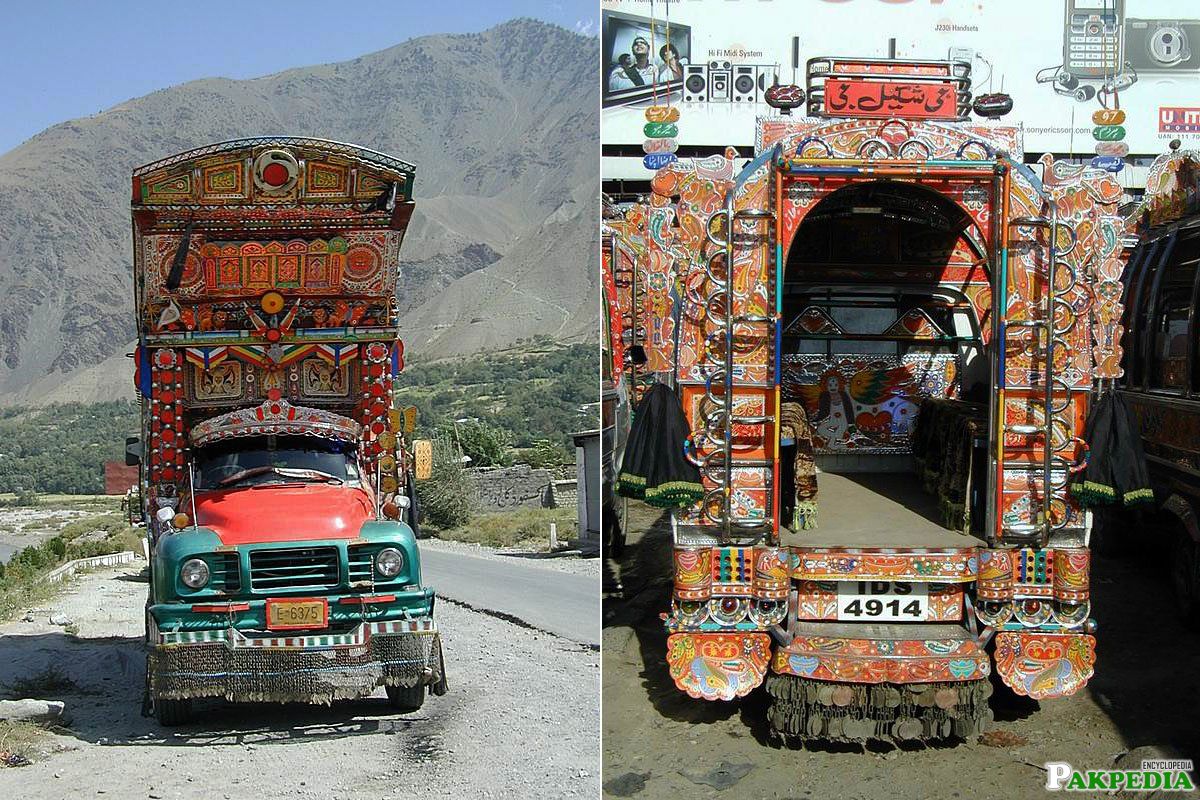 Chakwal Traffic
About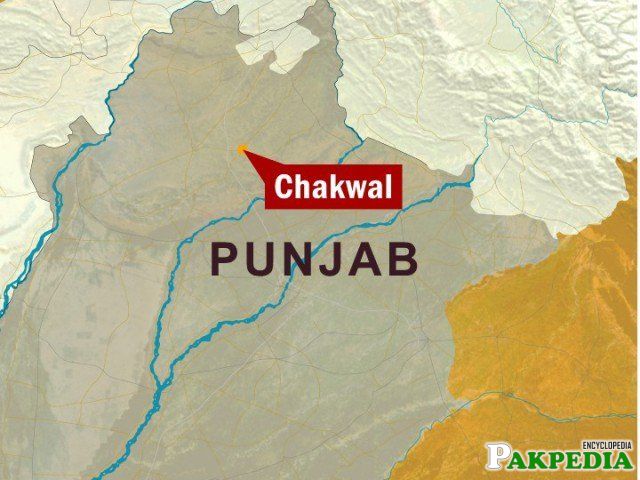 History
Chakwal is located in the Dhanni region of the Potohar in northern Punjab, Pakistan. During the Independence War of 1857 Chaudharials of Chakwal strengthened the hand of the British Raj by escorting the treasury from Chakwal to
Rawalpindi
and got the khilats and Jagirs.
[1]
"English Book - On-Line
Chakwal's non-Muslim minorities departed during the independence of Pakistan in 1947 but the city is still in their heart and mind and had never forgotten it.In 997 CE, Sultan Mahmud Ghaznavi, took over the Ghaznavid dynasty empire established by his father, Sultan Sebuktegin. 
In 1005
In 1005 he conquered the Shahis in Kabul in 1005, and followed it by the conquests of
Punjab
region. The Delhi Sultanate and later Mughal Empire ruled the region. The Punjab region became predominantly Muslim due to missionary Sufi saints whose dargahs dot the landscape of Punjab region. After the decline of the Mughal Empire, the Sikh Empire invaded and occupied Mianwali District. The Muslims faced restrictions during the Sikh rule.During British rule, Chakwal was a tehsil of Jhelum district, the population according to the 1891 census of India was 164,912 which had fallen to 160,316 in 1901. It contained the towns of Chakwal and Bhaun and 248 villages. The land revenue and cesses amounted in 1903-4 to 3'300,000.The predominantly Muslim population supported Muslim League and
Pakistan
Movement. After the independence of Pakistan in 1947, the minority Hindus and Sikhs migrated to India while the Muslims refugees from India settled down in the Chakwal District.
[2]
In 1005 - In 1005
Sources
This area is semi-arid with shortage of water. There are some natural and man-made lakes. People engage in agricultural activities. Mustard, Wheat, Grains, Sesame, Peanuts and Tara Mira are widely grown in this area. Loqat are grown in large farms of Choha Saiden Shah and Kallar Kahar. Salt mines and coal mines are also present which are mostly owned by people in this region and local workers are employed.
[3]
Sources - Sources
Geographical Environment
This type of geographical environment greatly affects how people think and behave. People in this region are strong fighters and stub born. They are brave. Many employees of army have originated from this area. Education is also quite common. People place a lot of importance on education. Many army related schools (Fauji Foundation, PAF etc.), government schools and private schools are situated in this area.
[4]
Geographical Environment
Culture
People mostly wear Shalwar Kamez. Some also wear dhoti or Turbans but that is not common (Chakwal News). Men from well off families often wear a 'koti'/ coat over
Shalwar Kameez
. Women might wear a 'Burqa' a large black over flowing garment over their clothes to cover themselves. Sandals and 'Chapals'/ flip flops are worn mostly. Many non-Muslim minorities especially Hindus have lived in this area and many of them migrated to India after partition. Just as the entire country has been influenced by the Hindu culture, this region is no exception. In fact this area has been a very important place for Hindus, which will be discussed later; therefore Hindu influence is much greater here. Large dowries are given to girls on weddings and ceremony of Mehndi is organized. Tradition of 'Gharoli bharna' is also common in weddings in which sister in law or close female relatives of boy's family go to another relative's home to fill a mud container with water for blessings.
[5]
Culture - Culture
Significance Of Religious
This place has religious significance for both Hindus and Muslims. Shrine of Chehl-Abdal is situated on a hill top 3500 feet above sea level. Many other important shrines such as Hazrat Baba Farid Ganj Bakhsh, Hazrat Sultan Baho and Hazrat Aho Baho are also here.  The famous temple of 'Kitas' is situated in this area. It has a lot of significance for Hindus who come here for worship as Kitas's name is mentioned in Hindu holy book 'Maha Bharat' (written in 300 B.C). The temple boasts a hundred stairs till the top where dark rooms are places of meditation. A myth has it that some underground part of temple leads to Chakwal. Famous scholar Al Bairuni learnt Sanskrit at this place in a linguistic university which was situated here at that time. It was during his stay at this place that Al Bairuni discovered radius of earth and wrote his famous book 'Kitab-ul-Hind' (Chakwal News). Yearly fair or 'Mela' used to be organized in this area where many people came to entertain others or be entertained.
[6]
 Significance Of Religious 
Life in the villages of Chakwal
Life in the villages of Chakwal is simple. Day starts early in the morning and people sleep early at night. People visit each other quite frequently and everyone knows each other. Television and Indian movies are very popular. Wells are dug in villages and as there is a shortage of water, a carrier who takes water out of well supplies water to homes on a donkey. Many homes have their own wells and some newly constructed homes have latest water extracting systems. Old architecture of homes is different from the new modern style homes. Villages have some older homes and some new homes. Older homes have wooden panels on the room's wall where silverware and expensive cutlery is displayed. Attached bathrooms are not common in older homes. 'Alaas' or small holes in the wall can also be seen which were used for putting lamps in older times. Homes also have 'tandoors' (hole in the ground) for making 'rotis'. In addition to that, there are specific 'tandoors' in the village where people take their bread to be cooked in exchange for some money. There is a lot of difference in the way locals live and the way locals who have settled in cities and visit village frequently live. People residing in cities who have some family in village or those who just visit it sometimes have a more city like lifestyle and modern homes while those who are permanently residing in villages have a more rural lifestyle.
[7]
Life in the villages
Administration Geography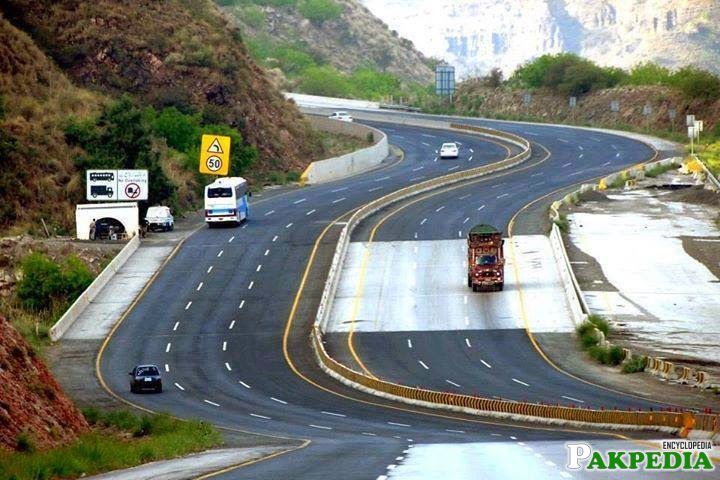 In addition to being the district headquarter, Chakwal city is also the administrative center of Chakwal tehsil (a subdivision of the district). The Chakwal District is divided into five Tehsils, namely, Kalarkahar, Chohsaidan Shah, Talagang, Lawa and Chakwal. The city of Chakwal itself is divided into five Union councils
[8]
Tehsils & Unions- District
and Chakwal district is divided into 68 union councils. Chakwal's landscape features the canyons in Thirchak-Mahal. There are man-made and natural lakes around the city in neighbouring communities.
Education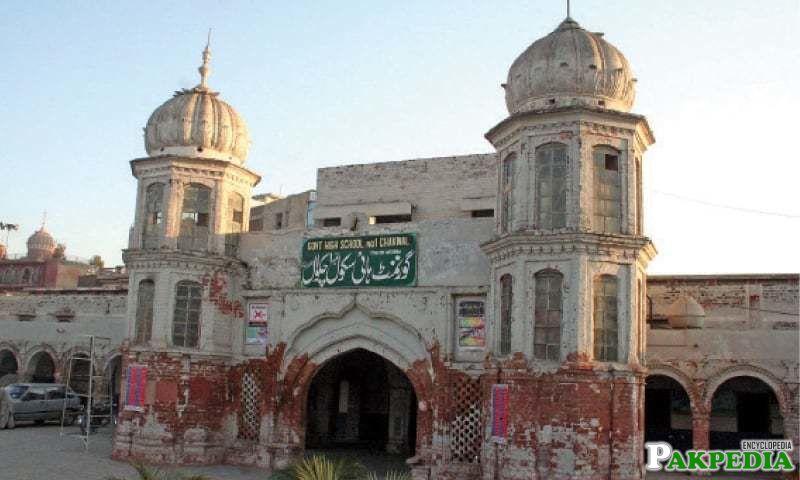 Chakwal has a total of 1,199 government schools out of which 52 percent (627 schools) are for girl students. The district has an enrolment of 181,574 in public sector schools.
Tourism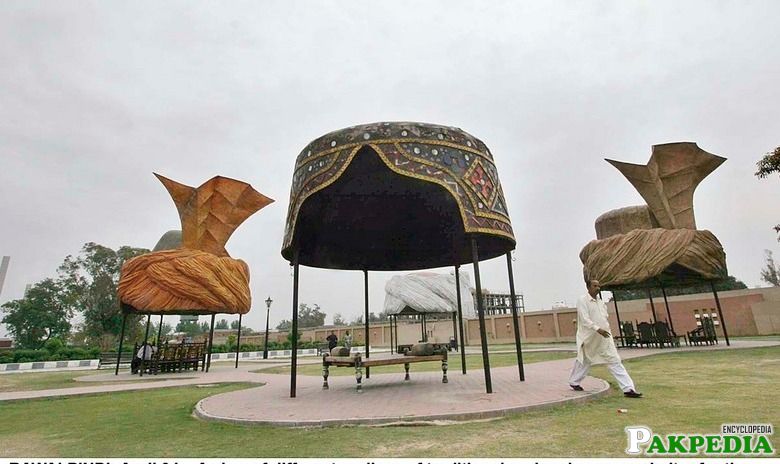 Dulmial
Dulmial is 3 km from Katas Raj, a town which is very famous for the services rendered from its residents to all walks of life for Pakistan and also in British Army.
[9]
Pakistan Science - Foundation
Dulmial is one of the two towns on Earth which was awarded with the Victoria Gun After World War I in 1920. The gun was received by Capt. Ghulam Mohammad Malik and other World War I veterans. Since the creation of Pakistan Dulmial has kept its reputation in the Pakistan Army as well, apart from the military services this town is also known for the reputation of its people working in high ranks in almost every important governmental and non-governmental organisations.
Kallar Kahar
Katas Raj is a 3000-year-old town sacred to the Hindus and lies about 5 km west of Choa Saidan Shah on the Choa-Kallar Kahar road. It contains over 100 temples built over more than 1000 years by its Hindu Rajas. Some of these temples are dilapidated but a large number of them have been well maintained. Hindu pilgrims from all over Pakistan and India frequently visit this town to worshipKatas Raj at its peak time was the well renowned university; famous mathematician Alberuni measured the circumference of the earth while he was studying the Sanskrit there.
Dalwal
Dalwal is between two tehsils: Choa Saidan Shah and Kalar Kahar. It is almost 15 to 17 km from both tehsils. Geographically it has enormous importance because both giant cement factories are also on the equal distance from this village. Recently United States Agency for International Development has executed a mega grapes orchard project, that has a revolutionary statistics in this belt with inter cropping methodology. A worth seeing orchard for all visitors who have interest in research and development.