Bhakkar is a city situated in Punjab (a province), Pakistan. Bhakkar is also a District, located between Indus River and Chenab River. Its area comprises of the riverine lot along Indus, called Kaccha, and most of the district area lies in plain of thal desert.
The language spoken by people of this city is Saraiki; people also use Urdu and Punjabi language. Area of this city consists of 8163km2. Following are some necessary information about this district, including Bhakkar History.
| Title | Description |
| --- | --- |
| Information | |
| Location: | Pakistan |
| In Urdun: | بھکر |
| City Council: | Government of Punjab |
| Type: | Principal city of Bhakkar District |
| Local Language Name: | Thalochi dialect of Punjabi and Urdu |
| Province: | Punjab |
| Coordinates : | 31°37′40″N 71°3′45″E |
| District: | Bhakkar District |
| Region: | Punjab |
| Elevation: | 522 ft (159 m) |
| Website: | www.bhakkar.com.pk |
| Union councils: | 42 |
| Language | |
| Official Language: | Urdu |
| Native Language: | Thalochi |
| Other Languages: | Urdu ,Thalochi ,English |
| Government | |
| Type: | Government of Punjab |
| Area | |
| Total Area: | 8,153 km2 (3,148 sq mi) |
| Population | |
| Total Population: | 1,051,456 (1998) |
| Time zone | |
| Time zone: | PKT (UTC+5) |
| Summer (DST): | +6 (UTC) |
| Codes | |
| Postal code: | 30000 |
| Dialing code: | 0453 |
| Vehicle registration: | Three letters beginning with B and random four numbers |

Bhakkar History
Bhakkar district was established in 1982. The district is divided into four tehsils: – Bhakkar, Darya khan, Kaloorkot, Mankera and 64 Union Councils. From 64, Khansar Union Council is a central council in this district. During the 15th Century, it saw a power between Sher Shah Suri and Humayun which was extreme power.
It came beneath Humayun's rule, and he appointed Khan Khanan as the governor of the city along Multan, Multan turned into the province at the same point of Mughal empire which included the Bhakkar city in it. Due to Sufi Saints, Punjab province area became a predominantly Muslim.
The town has some historical monuments, such as Dilkusha Bagh, Mughal garden connected to Humayun, but historical facts can't prove this. The southern part of this district is Jhang, the west is Dera Ismail Khan, the Northeast is Khushab, and the North is Mianwali.
Population
During British Rule, Bhakkar district was a district of Mianwali, according to the 1891 Indian Census, the population was 119,219 after that population was raised. The British took over the Bhakkar district in 1948.
Education
In 2017, the literacy rate was 55%. There are more than 1350 schools in this district, including government schools, semi-government schools, private schools, and Charity schools. In Bakhar, time to time, development shows in educational institutes. The only university of Sargodha is occupied in this district.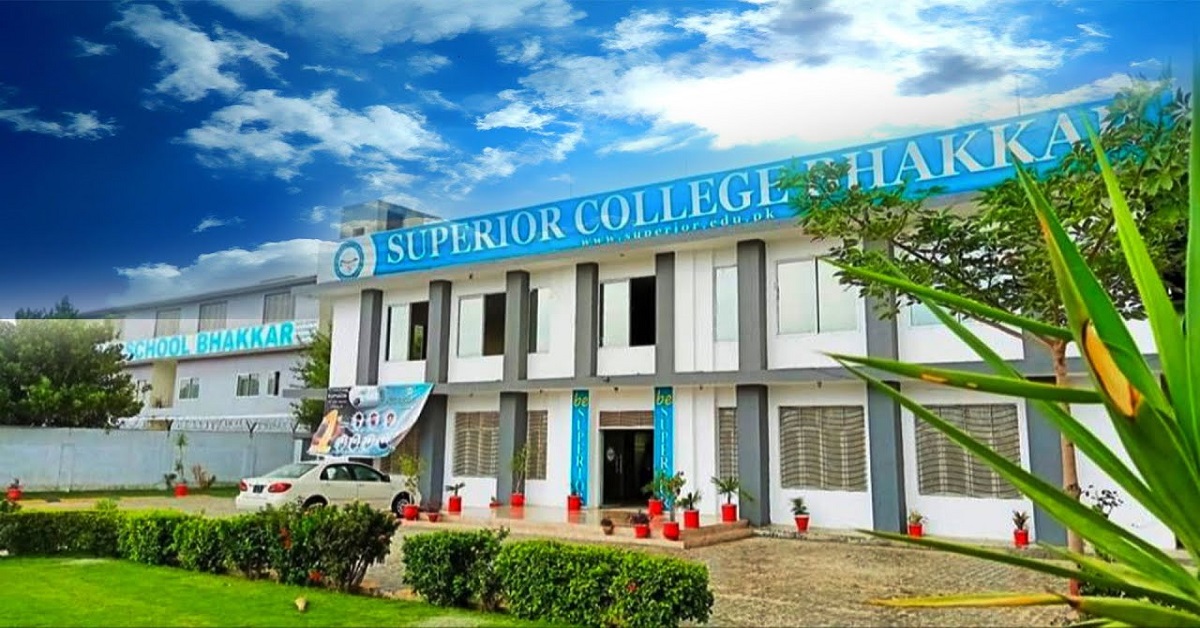 Independence
In 1947, after Pakistan became Independent, a small number of Hindus and Sikhs immigrated to India, while Muslims who migrated from India were settled in this district.
Bhakkar Weather
The average temperature in Bakhar remains about 27oC. The recorded average rainfall is 213mm in a year. It's weather also has a characteristic a desert, with no or less rain. In this district, summers are long, humid, and clear but winters are too short, dry, cold, and almost clear.
Important/Historical Places
Mankera fort
This fort is located on the Bakhar highway, about half a kilometre from Mankera. Mankera fort was designed in 2 stages. During the time of Baloch rule, the starting construction begin, and during the reign of Pathan, further outwork in the form of thick mud walls was carried out.  Today, most of this fort and its fortification are in ruins.
Dilkusha Bagh
This garden is ruined now, and there are no signs of history. Only stories are heard about this garden.
Temple of Lions
In 1945, this temple was built. Two lions were on the door of the temple. They were destroyed before 1947. Now, these two lines are not there.
Traditional Crafts
Traditional Crafts are mats and other household products made from weeds such as Key and Kunde, which also provide a livelihood for many families.
Specialities
Bhakkar's famous souvenir is Karna oil, which is extracted from Karna flowers that are also exported to the Middle East.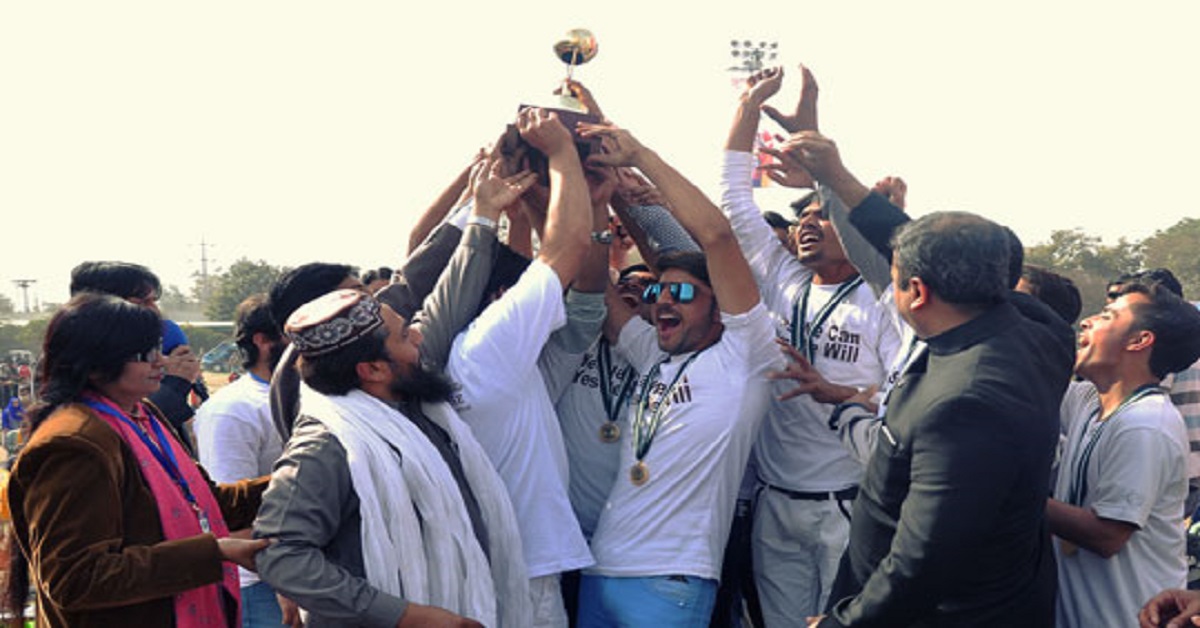 Industries
Sugar Mill
Flour mills
Agriculture implements
Rice mills
Light engineering
Cotton factories
Dall mills
Ice factory
In the above mentioned Industries, all are closed except flour mills and Agriculture implements.
Occupations
Major occupations in this district are farming, Civil, Armed Services, Overseas.
Civil courts
As there are four tehsils of Bhakkar, so, each tehsil has a civil court.
Police stations
In Bhakkar, 11 police stations, 03 police check post, 03 riverine posts, and 07 police post are present.
Bhakkar Hospitals
In this District, a total of 92 hospitals is present.
01 DHQ hospital
03 THQ hospitals
05 RHCs
40 BHUs
19 Govern
Rural dispensaries
09 Rural dispensaries
02 MCH Centre
13 Sub-health Center.
Agriculture
The main crops in Bhakar area are wheat, gram, cotton, and sugar cane. The main fruits are citrus, mango, guava, and jujube, while the vegetables are radishes, onions, tomatoes, and carrots.
Forest
The forest area is about 15,531 acres wide. There are 1,345 kilometres of linear plantation along the road/canal/railway in the area. Kikar and Sheesham are the most popular trees in this area.
Vocational Institutes
There are 11 technical institutions (8 for men and 3 for women) that receive training in various trades such as electrical, tailoring, welding, and commerce. Women's vocational institutions provide training in sewing and hand/machine embroidery. Every year, more than 300 technicians are trained through these institutes.
Bhakkar Postal Code
30000 is the postal code of this district.