Aymen Saleem Actress
Aymen Saleem Yousaf is a young and nice-looking Pakistani actress who started her debut with a Ramzan special play 'Chupkay Chupkay' opposite many big names of the Showbiz industry. Many people know her as a new Pakistani actress; however, there are many hidden facts about her that make her a versatile and accomplished personality.
She is a niece of Ishtiaq Baig, the ex-husband of evergreen and legendary late Pakistani singer Nazia Hassan, while her father Saleem Yousaf served as a notable Pakistani cricketer. Ayman has lived many years abroad for her job and internship. This article comprises all the information about Aymen, including Aymen Saleem Biography.
| | |
| --- | --- |
|           Title |          Description |
| Name: | Aymen Saleem |
| Nationality: | Pakistani |
| Residence: | Karachi, Dubai, and New York |
| Education: | Graduation |
| Date of Birth: | 13th January |
| Profession: | Actress |
| Debut Drama: | Chupkay Chupkay |
| Father: | Saleem Yousaf |
| Relatives: | Nazia Hassan (Aunt) |

Aymen Saleem Biography
Aymen is a gorgeous Pakistani actress who worked in New York before joining Showbiz. At a young age, she has earned huge accomplishments by serving as a Youth Ambassador in a Youth parliament. Besides this, Aymen also broke the record of fitting 18 girls in a single vehicle and closed its door for the next 5 seconds. She managed to break this record during her A-level classes.
Since her childhood, he has always had a passion for conquering big things. Talent runs in her genes because of being the daughter of former cricketer Saleem Yousaf and niece of late Pakistani singer Nazia Hassan. In 2021, she made her acting debut opposite Ayeza Khan and Osman Khalid Butt.
Aymen Date of Birth
She was born on 13th January in Karachi.
Education of Aymen
Aymen did her schooling in Karachi. She completed her A-levels from Karachi Grammar School. For her graduation, she went abroad and enrolled at the University of Pennsylvania. She became a graduate in 2017.
Aymen Saleem Family
She is associated with a significant family. Her father, Saleem Yousaf, was the finest cricketer of his time, while her mother is a housewife. Her Aunt late singer Nazia Hassan is a name known to everyone. She is the only daughter of her parents with 1 brother. Aymen is currently unmarried.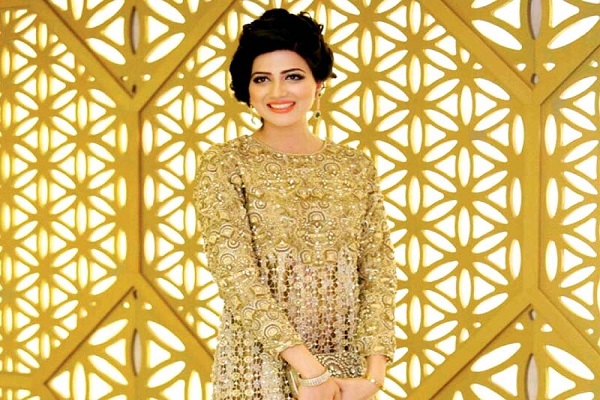 Career
Aymen Saleem World Record
In 2010, Aymen made headlines for the first time after becoming the Guinness World Record holder. During her A-level studies, she collaborated with the students of different schools and decided to achieve something big. She took inspiration from another World record holder who made the largest cake and broke the records.
Aymen arranged 18 girls and 1 smart car and went on her mission. She used that car that she received from her father as a birthday present. Aymen fitted 18 girls in that single-vehicle whose doors remained closed for at least 5 seconds. No one across the globe would be able to achieve this goal.
List of Awards
Every now and then, she did something for which she was honored with different prestigious awards. A few awards that she grabbed in all these years include:
International Diana Award
National Youth Achievement Award
Diana Champion Volunteer Award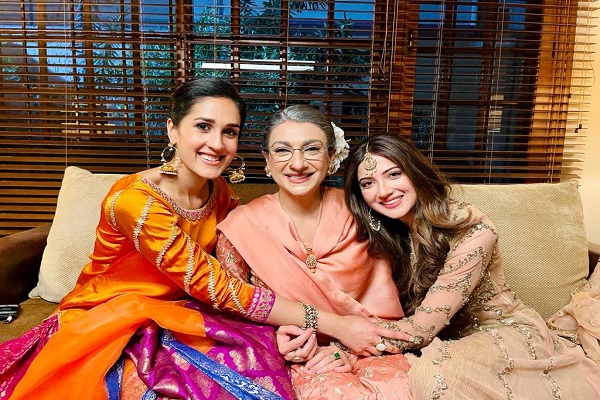 Acting Career
After serving as a youth ambassador and doing the finest job abroad, she moved to Karachi and decided to try her luck in acting. In 2020 she signed a project, 'Chupkay Chupkay' that aired in 2021 opposite Ayeza, Osman Khalid Butt. Mira Sethi and Arslan Naseer. She is inevitably winning hearts with her marvelous personality and finest acting skills.
Aymen Saleem Dramas
Aymen Saleem Quit Acting
A few months ago after the huge success of her debut serial, Aymen revealed that she will no longer do any dramas because of low-quality content. Her statements shocked a lot of people while broke the hearts of her fans.
Frequently Asked Questions
Q: Who is the husband of Aymen Saleem?
A: She is currently unmarried and not dating anyone.
Q: Is Aymen related to Nazia Hassan?
A: Nazia Hassan was Aymen's aunt.
Q: Is Aymen Saleem married?
A: No, she is single.
Q: Who is Aymen Saleem father?
A: She is the daughter of Saleem Yousaf who served as a Pakistani cricketer.
Social Media Handles
Her social media accounts include
https://www.instagram.com/aymen.saleem/
https://twitter.com/aymensaleem