Nazia Hassan was a Pakistani Singer, songwriter, pop singer, political analyst, social activist, and a lawyer. She was an asset to Pakistan. By starting her career at just ten, she made her name among prominent Pakistani singers. Her popularity expanded across Southeast Asia and South and was known in South Asia by the title 'Queen of Pop'. Besides her music career, Nazia carried out her studies and secured degrees in law and economics from two prestigious London institutes. She became the first singer of Pakistan to take place in the British charts by her English dialect song 'Dreamer Deewane'. She died too young with lung cancer. This article has all the information about Nazia, including Nazia Hassan Biography and Nazia Hassan Songs.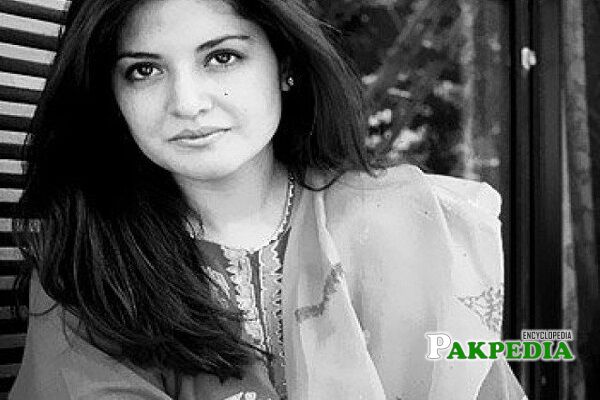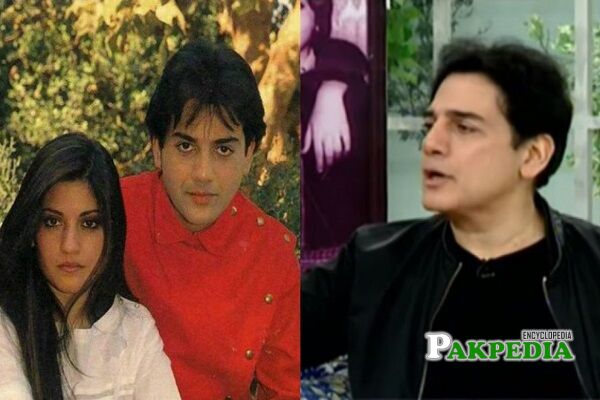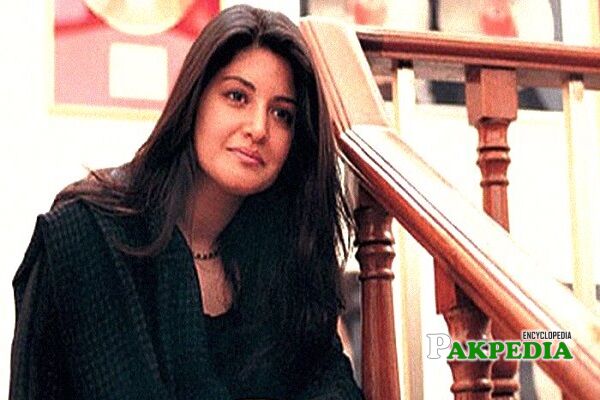 Nazia Hassan Biography
Some names that don't require an introduction. Nazia is one of them. Nazia's life can be beautifully summarized in a line 'She came, she sang, and she conquered'. She left too soon, but her songs are eternal. The sweetness of personality and voice still rules over the hearts of the people. Her singing career encompasses over 15 years, and these years made her the most prominent Pakistani celebrity. 
Be it hosting, song composing, singing, social activities, she was a master in all. Nazia shaped Pakistani pop music and made it popular in neighboring countries too. She was a recipient of many national as well as international awards. She is the first celebrity from Pakistan who won the Filmfare Award at the age of just 15. She still holds this record of the youngest legatee of the Filmfare Award. She was also awarded 'The Pride of Performance Award'. Nazia made the best use of her life by serving humanity in distress and underprivileged zones.  
Nazia date of birth
This music star was born on 3rd April 1965, in Karachi, Pakistan.
Education of Nazia
She did Bachelor in Economics and Business Administration from the Richmond American University. In 1991, Nazia joined the Program of Women's International Leadership at UN as an internee. After that, she worked for the UN Security Council. Nazia secured a Law degree from London University.
Naza Hassan Family
Her father, Basir Hussain, was a businessman, and mother Muniza was a social worker. Her brother Zohaib Hassan and sister Zara Hassan are also singers. She married on 30th March 1995 to a business person Mirza Ishtiaq Baig. The wedding ceremony happened in Karachi. Nazia became a mother to a son on 7th April 1997. The marriage ended just ten days before her death. Later in an interview, her brother told about Nazia's personal life was an ordeal, and she faced many own battles.  
Music Career
Initial Career
Nazia started her singing career during the 1970s and appeared as a child star on several television shows. At a very young age, she gave the primary vocals for the blockbuster song 'Aap Jesa Kooi' in 1980 for the Bollywood movie 'Qurbaani', and this was the professional start of her music career. At a party in the United Kingdom, she met Feroz Khan, a film director. Later, Feroz requested a music composer of India 'Biddu' to have an audition of Nazia. Biddu then signed Nazia for the song 'Aap Jesa Kooi' which he composed for the movie 'Qurbani.' 
Her song gained immense popularity in India, and she became famous overnight there. In 1981 she received Filmfare Award for Best Playback singer. After the huge popularity of Qurbani, she did many projects with 'Biddu.'
List of Albums
In 1981 Nazia became the 1st playback singer who launched an album. 'Disco Deewanay'. This album not only broken the sale records in India and Pakistan but also topped the music charts in Russia, Latin America and, West Indies. With this album, she became a renowned Pakistani pop singer. Her only brother Zohaib Hassan also gave vocals to this album. When Disco Deewanay was released, Biddu offered an acting opportunity to Nadia and Zohaib, which they rejected and continued their singing career. 
For her 2nd album Star/Boom Boom, she got nominated in the category of Best Female Playback Singer in 1982 Filmfare Awards. Album's soundtrack was used in Vinod Pandey's film 'Star'. The film got flopped, but the soundtrack turned hit and enhanced the fame of Nazia and Zohaib. In 1984 she released her 3rd album 'Young Tarang'. It was the 1st Pakistani album that featured music videos, shot in London by Kathy Rose and David Rose. This album gained the status of Asia's most popular album. 'Ankhain Milanay Wale' was this album's popular song. 
In 1987 her 4th album 'Hotline' came into being, with the song 'Aa Han' being popular.  At the end of 1980, she was recognized as the most famous pop singer in India and Pakistan. In 1988 both the siblings came with music genius Sohail Rana in his TV show 'Sung Sung'. The next year they both hosted a show 'Music 89'. Shoaib Mansoor was the producer of this groundbreaking show. This show was 1st ever pop-music show to be broadcasted on TV. In the same year, she hosted 'Dhanak'. 
In 1991 these siblings recorded their 5th album 'Camera Camera'. Before the release of the album, they declared it as their last album. In 1991 it was released, but unlike other albums, it got an average reaction. After the release of this album, Nazia left singing and turned her attention towards her personal life. Biddu composed 'Made in India' and offered Nazia to sing it, but she denied to accept this offer with the view that it might offend her homeland Pakistan. 
Philanthropic Activities
Nazia used her skills and potential to foster social causes. She mainly worked for women, youth, and children in distress, living in the Karachi's impoverished zones. She also supported India's Inner Wheel Club and raised money for it. She established an organization 'Battle Against Narcotics' in Pakistan. She served as a mobile member of various organizations, including the National Youth Organization and Voice of Women. 
Nazia is acknowledged for her role in the initiation of mobile clinics in Layari Town, to make availability of medicines accessible to deprived and needy people. She worked with the then information minister Javaid Jabbar to collect funds for the children in Rajasthan and Tharparkar. She visited many schools to provide toys to needy and poor children and expressed her views on the topic of social awareness for the deprived ones. She never forgot the support and love of all the schools and talked about them with considerable affection. 
Students and respected staff of Mama Parsi School, St Joseph's Convent School and many other schools had gone to every limit to help the cause. She worked for two years for the 'UN Security Council' at the 'UN Headquarters' in New York in 1991. In her 3rd year, she gave her assistance at UNICEF. She won a scholarship in a leadership program at Columbia University because of her academic and social excellence. But unfortunately, she couldn't take the service because of her cancer diagnosis.  
Nazia Hassan Death
Nazia was diagnosed with lung cancer and died with this disease at the age of 35 on 13th August 2000 in London. She was admitted to North London Hospice Hospital upon the deterioration of her condition. Some recovery signs appeared before her death, and it was hoped that doctors would discharge her. But on  Sunday at 9:15 am, when Nazia started coughing heavily, her mother was called to the sanatorium. But she passed away within minutes. 
Her Namaz E Janaza held at Golders Green Crematorium, and she was interred at the Muslim Section of Hendon Graveyard in London according to Islamic rituals. In an interview, her brother Zohaib revealed, 'Nazia died in pain and as an unhappy person'.
Nazia Hasan Foundation
In 2003, her parents established the 'Nazia Hassan Foundation' to continue their daughter's considerable efforts to make this world a better place to live in for everyone, disregarding creed, religion, and caste. This Foundation planned to open schools for street children to groom and educate them.
Nazia Hassan Discography
Aap Jesa Koi
Disco Dewanay
Our love last Forever LP
Get a Little Closer LP
Star/Boom Boom
Dreamer Dewaane LP
Young Tarang
Ilzaam
Mein Bulwan
Sheelaa
Hotline
Then he kised Me LP
Saayaa
Dhanakk
Camera Camera
Pro Audio Show
Signature (Sunoo Sunoo & Himat Say)
Documentary Made on Nazia
A Music Fairy
Social Media Handles