CBA Arslan Naseer Actor
CBA Arslan Naseer is a Pakistani social media star who made his acting career on a small screen with a Ramzan special play, 'Chupkay Chupkay,' alongside many big stars on HUM TV. The CBA in his name stands for Comics by Arslan, for which he is famous everywhere. He started making comic videos in 2011 when he used to roast Pakistani advertisements. He became social media star with his struggle.
CBA Arslan is the only star who is being appreciated and loved by every individual because of his humor and creativity. He never fails to make people content with his videos. In 2020, he announced his television debut that made his fans overwhelmed. This article comprises all the information about him, including CBA Arslan Naseer Biography.
| | |
| --- | --- |
|         Title |            Description |
| Name: | CBA Arslan Naseer |
| Nationality: | Pakistani |
| Residence: | Islamabad |
| Education: | Masters |
| Profession: | Actor and Youtuber |
| Years Active: | 2011-present |
| Debut Drama: | Chupkay Chupkay |
| Marital Status: | Single |
| Social Media Handle: | https://twitter.com/ArslanNaseerCBA |

CBA Arslan Naseer Biography
Arslan Naseer, commonly known as CBA, Arslan Naseer has lived many years of his life abroad for education purposes. Before entering into this field, he used to serve on an important post with a handsome salary. Unfortunately, that didn't give him inner satisfaction, for which he switched his field. He has lived in Ireland and the UK for 8 years.
It took a lot of struggle and hard work to get this love he is receiving from all over the world. On 14th April 2021, he made his small-screen debut with a Ramzan special play, 'Chupkay Chupkay.' Apart from common people, many Pakistani celebrities show affection and love towards his comic videos. In the start, he had to face a lot of criticism for switching his finest job for the sake of Social media.
Education of Arslan
He is an educated Pakistani Youtuber turned Actor. Due to his Army background, he did schooling in different cities. For his Bachelor's, he went to Ireland and completed his business degree. Later, he decided to do MCS, for which he moved to the UK and completed his degree. While completing his Master's degree, he also did a job as a cashier.
CBA Arslan Naseer Family
He is a private man who doesn't like to disclose his personal information to the media. However, his father served in the Army while his mother is a housewife. He was committed to someone many years ago, but that relationship didn't turn out well. Currently, he is single.
Career
Initial Career
Arslan started his journey from Facebook, where he used to post videos roasting Pakistani dramas and advertisements. A few people know that he is the First Pakistani who got 1  Million followers on Facebook. He created the page in 2011 when Facebook was at its peak. His humor took him to the heights of success with the hard work of many years. For 3 years, he closed his Facebook page due to unknown reasons.
The same year, he also made an entry on Youtube and made his channel where he used to post the same funny videos. In 2012, he uploaded his first video; however, in the start, his video didn't get noticed. In 2016, when he started taking his work seriously, he suddenly got the attention, and with more years of struggle, he became the internet sensation. Furthermore, he is currently one of the biggest content creators in Pakistan.
Drama Debut
After his popularity, CBA Arslan Naseer started getting offers for a small screen that he politely refused in the hope of a better one. In 2020, he finally surprised his fans by announcing his drama debut 'Chupkay Chupkay' alongside Ayeza Khan, Osman Khalid Butt, Mira Sethi, and other star casts. Danish Nawaz is the director of this Ramzan Special play on air on 14th April 2021.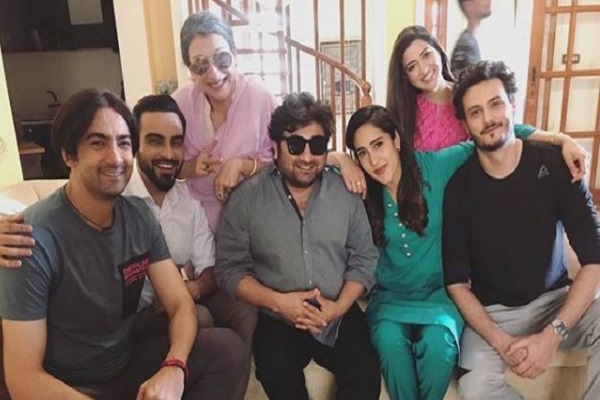 CBA Arslan Naseer Dramas
Chupke Chupke
Hona Tha Pyar
Frequently Asked Questions
Q: What is the CBA Army of Arslan Naseer?
A: Arslan started as a youtuber where he used to make funny videos. His channel name is CBA Arslan Naseer that is growing with time.
Q: Who is Arsalaan Bin Naseer?
A: He is a handsome Pakistani actor and Youtuber who gained fame with his debut serial Chupke Chupke.
Q: What does CBA mean?
A: It is a symbol that he uses to represent himself.
Social Media Handles
His social media accounts include
https://www.youtube.com/channel/UCAPKFEmtca1ptADaSiwaieg
https://www.instagram.com/cba.arslan.naseer/
https://twitter.com/ArslanNaseerCBA