Avon Cosmetics
It is an international beauty brand that comprises all skincare, cosmetics, and fragrances. In 1886 this brand came into being without acknowledging that it would be hugely successful in the coming years. From selling books door-to-door to started selling fragrances, they have unquestionably come a long way. Currently, the headquarter is situated in London.
Angela Cretu is the CEO of Avon cosmetics who was appointed to this post in 2020. In more than 100 countries, this brand product is sold, including Pakistan, India, etc. However, the brand falls into various controversies in the past, including Animal testing. More than 23000 employees are working here while the number is exceeding with time. This article contains all the information, incorporating Avon History.
| | |
| --- | --- |
|               Title |               Description |
| Name: | Avon Cosmetics |
| Founded: | 1886 |
| Founded By: | David H. McConnell |
| Headquarter: | London |
| Products: | Makeup, Perfumes, Daily accessories, skincare, etc |
| Area Served: | Worldwide |
| Owner: | Natura and Co |
| Employees: | 23000+ |
| Website: | https://www.avonworldwide.com/ |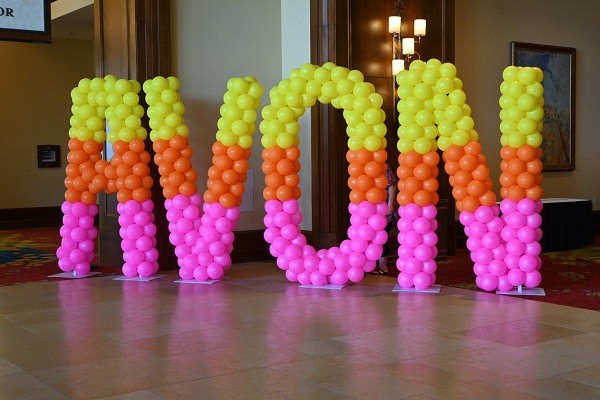 Avon Cosmetics History
It goes back to the 1880s when the founder of this brand David H. McConnell, an American businessman, used to sell books door-to-door. After a few times, he decided to start selling fragrances. He also opened his small office in London with a few employees. He did this business along with his partner, who lived in California. Furthermore, he once suggested to rename the company 'California Perfume Company.'
In 1894, another American businessman Alexander D. Henderson joined hands with David and helped him grow this business. In 1897, a small laboratory came into being in New York. Later, in 1909, they moved the office to New York. The same year David and Alexandar signed a new agreement that stated the incorporation for this company in New Jersy state.
In 1939, the name of California Perfume Company transformed into Avon Company. Various changes were made, and many steps were taken to make this beauty brand one of the world's leading brands. Undoubtedly, they became successful in doing so.
Avon Products
Avon Cosmetics brand that started by selling perfumes only now has a long list of products that are reliable and worth consuming. People across the globe use the product by showing satisfactory remarks. Let's have a look at all the products that this brand offers.
1- Avon Makeup
They have a wide range of Avon Cosmetic products that are as follows:
Eyes
Mascara
Eye Liner
Makeup Remover
Brows
Eye Shadow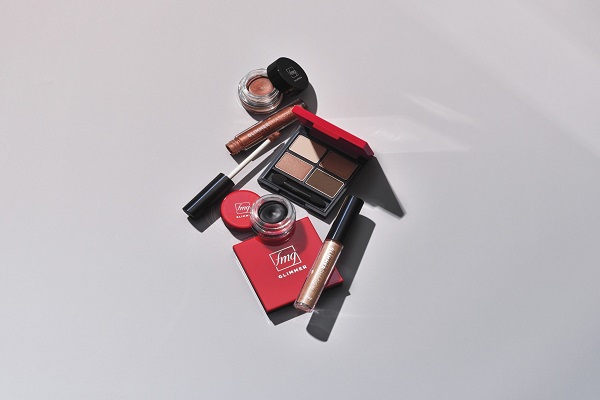 Lips
Lipstick
Gloss
Liner
Lip Care
Face
Blush
Foundation
Powder
Concealer
Primer
Highlight
Tools and Brushes
Beauty Implements
Makeup Remover
2- Skin Care
Let's figure out which skin care products they have
Categories
Serums
Moisturizers
Treatments
Toners
Cleansers
Eye Care
Scrubs
Travel Sizes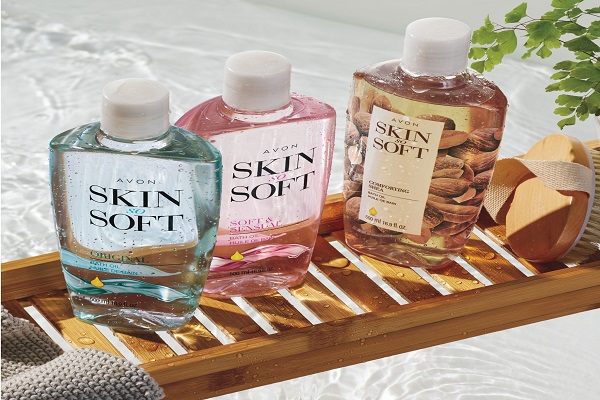 Concerns
Anti-wrinkle
Enlarged Pores
Anti-Aging
Firming and Lifting
Restore Collagen
Uneven Skin Tone
3- Bath and Body
The bath and body products include:
Categories
Bath and Shower
Hair Care
Oral Care
Kids Care
Sun Care
Foot Care
Insect Repellents
4- Hair Care
Shampoo
Conditioner
Styling
Treatments
5- Oral Care
Tooth Paste
Mouth Wash
Toothbrushes
Floss
6- Fragrance
Shower Gel
Body Lotion
Travel Sizes
Body Sprays
Deodorant
For Men
Candles
7- Jewelry
Watches
Bracelets
Necklaces
Fashion Jewelry
Fine Jewelry
8- Fashion
Intimates
Bottoms
Tops
Accessories
Face Masks
Footwear
Dresses
9- Wellness
There is also a wide range of Avon perfumes that you can purchase at a limited rate.
Avon Pakistan
Like many other countries, the Avon brand is also in Pakistan, where a number of products are available. From skincare to fragrances, you can get your hands on every product from stores or online. They are completely affordable and within the range of everyone. It is one of the leading brands in Pakistan that make sure to deliver quality products for men, women, and children.
In Pakistan, the brand came into existence in 2007, while the headquarter is in Islamabad. You can check the complete products range available in Pakistan from the below-mentioned link: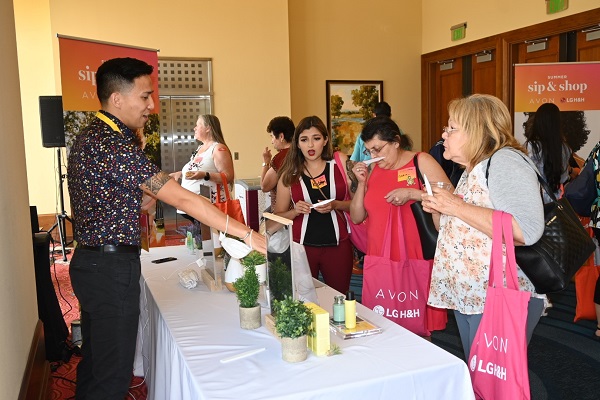 Founder of Brand
David H. McConnell, the founder of the Avon brand, was an American businessman who started this big company by selling perfumes. At that time, he didn't have any idea that it would go a long way. After completing his education in New York, he started this company along with his partner, who lived in California.
In 1937, he died at the age of 70s. After his death, his son David McConnell became the president of this company.
International Sales
After making waves in New York, the brand started selling products worldwide. Currently, this brand is available in more than 100 countries. In 2010, the brand entered the United States, while in 1990, it hit the Chinese market. However, in 1998, a ban was imposed from direct selling that resulted in the selling of products in physical stores. The ban was lifted in 2001.
In Pakistan, it came into being in 2007, and now it is freely used everywhere. It is also estimated that more than 80% of the revenue of Avon comes from international markets.
Avon Downfall
In 2014, it had to suffer loss as the revenue went down for the next 5 years. The international sales affected its revenue. In 2016, the headquarters moved to London from New York. In 2016, Avon finished the partition of its US, Canada, and Puerto Rico business as New Avon LLC, which additionally exchanges with the "Avon" name.
Furthermore, in 2018, Jan Zijderveld was made the CEO of this company, while the former CEO also didn't part ways. He remained an advisor. In 2019, Natura, a Brazilian beauty company, showed its interest in buying Avon for $2bn. In 2020, the new campaign and logo were originated with the title 'Watch me Now.'
Moreover, in 2013, the company announced to cut its link with France, while in 2018, they announced to part their ways from Newzealand and Australia. This cancellation did a lot of damage as many employees lost their jobs. They also received huge criticism in terms of poor communication skills. Since 2011, they are on the way to downfall due to numerous reasons.
Avon Cosmetics Owner
Currently, Natura & Co is the owner who has had 76% of shares in the company since 2019. Apart from this company, they also own The Body shop and Aesop. Natura is also a Brazilian Beauty company that operates in various parts of the world. The company came into being in 1969 and is operating successfully everywhere.
Frequently Asked Questions
Q: Is Avon Cosmetics still in business?
A: It is still operating worldwide with the name 'The Avon Company.'
Q: What is Avon?
A: Avon Cosmetics is a beauty brand that holds a large number of products including makeup, fragrances, skincare, etc.
Q: What Strategy was Avon pursuing until the mid 2000s?
A: Until the mid 2000s, they followed an international strategy. They used to produce products from the Domestic market in order to sell them on the international market. In this strategy, they didn't face any competition.
Social Media Handle
Avon Cosmetics social media account include:
https://www.facebook.com/Avon/