Kinnaird College for Women is a university situated in Lahore. This institute is named after 'Lady Mary Jane Kinnaird,' a great humanitarian and YWCA's co-founder. In 2002 college received the status of a degree awarding institute. This article has all the information about the college, including Kinnaird College History.
| | |
| --- | --- |
|      Title |     Description |
| Name: |  Kinnaird College |
| Type: |  Public |
| Founded: |  1913 |
| Founder: |  Bible Medical Mission and Zenana |
| City: |  Lahore |
| Principal: |  Prof. Dr. Rukhsana David |
| Students: |  More than 5000 females |
| Contact: |  [email protected] |
| Vice Principal: |  Prof. Dr. Nikhat Khan |

Kinnaird College History
The college was established in 1913 by Bible Medical Mission and Zenana. Joan McDonald was the principal of 1st intermediate class. In 1917 college started offering BA classes. In 1919 'The American Presbyterian Mission' and the 'Church Missionary Society' joined to transform Kinnaird into a union institution.
During 1913-1922 it was the only college for women in Punjab, and in 1926 the college shifted to Jail Road to fulfill the space need. In 1933 land was purchased near the canal to accommodate the increasing number of female students. By 1939 campus area reached twenty acres.
Foundation of Science department was hindered until 1959 due to two world wars, scarcity of financial resources, and subcontinent's partition. In 1938 Kinnaird moved to its present location, and most of the students were Christians and Hindus. By 2010 the number of students increased to four thousand.
Vision
It's vision is to provide high-quality education to South Asian women and engage them in research that would lead to the development of new ideas and knowledge, offer academic programs of International Standards, and promote active citizenship and social responsibility.
It is in continuation and recognition of the college's reputation as a prestigious and prominent women institution in Pakistan.
Mission
Kinnaird is committed to imparting high-quality, holistic, and time and context-relevant education. Education that assists in personal transformation, developing entrepreneurs, leaders, and innovators, women who can work and think independently, can contribute their role in social change.
Board of Directors
Prof. Dr. Rukhsana David is the Principal, Prof. Dr. Nikhat Khan is working as Vice-Principal and Dean Postgraduate Studies. Dr. Shahnaz Choudhry is Academic Dean, Dr. Helen Khokhar is the Dean of the intermediate program.
Mr. Farooq Babar is Deputy Registrar, Ms. Raviha Anum is Assistant Registrar, and Ms. Elizabeth Shamsa is a Hostel Coordinator.
Number of Students
The college is imparting education to more than five thousand female students.
Extra-Curricular Activities
Sports Activities
Kinnaird College is striving to excel in sports, along with academics. The sports department of the college is working to foster sports at the community level. The purpose of the sports club is to realize the role that sports play in providing a well-balanced and rounded education.
The personnel and sports department are dedicated to enhance and develop the sporting tradition via the provision of programs and services for students. The college maintains its position in Hockey, Basketball, Badminton, Table Tennis, weightlifting, and Lawn Tennis.
Athletes from Kinnaird represent their institute in elite and famous sports events, including Asian Games, ICC Cricket World Cup, World Solidarity games and, Commonwealth Games. College management is creating skilled athletes to face the competitive world.
For player students, tremendous support is provided for career preparation, mentoring, financial assistance, and social support.
Clubs and Societies
The Clubs are connected with the relevant departments like the Urdu club has ties with the Urdu department, and English has ties with the English department and likewise. The students engage themselves with those clubs which are relevant to their field. Thus, the activities arranged by them throughout the year are also departmental oriented.
In contrast, the annual events that are the club's most influential and biggest event are open for all students, and all the students outside the department can join these events.
16 clubs are running in the college including Urdu Club, Psychology Club, Science Club, Music Club, Philosophy Club, Media Club, History and Political Science Club, French Club, Fine Arts Club, International Relations Club, Geography Club, Food Science Club, Economic Club, Entrepreneurial Club, and Environmental Science Club.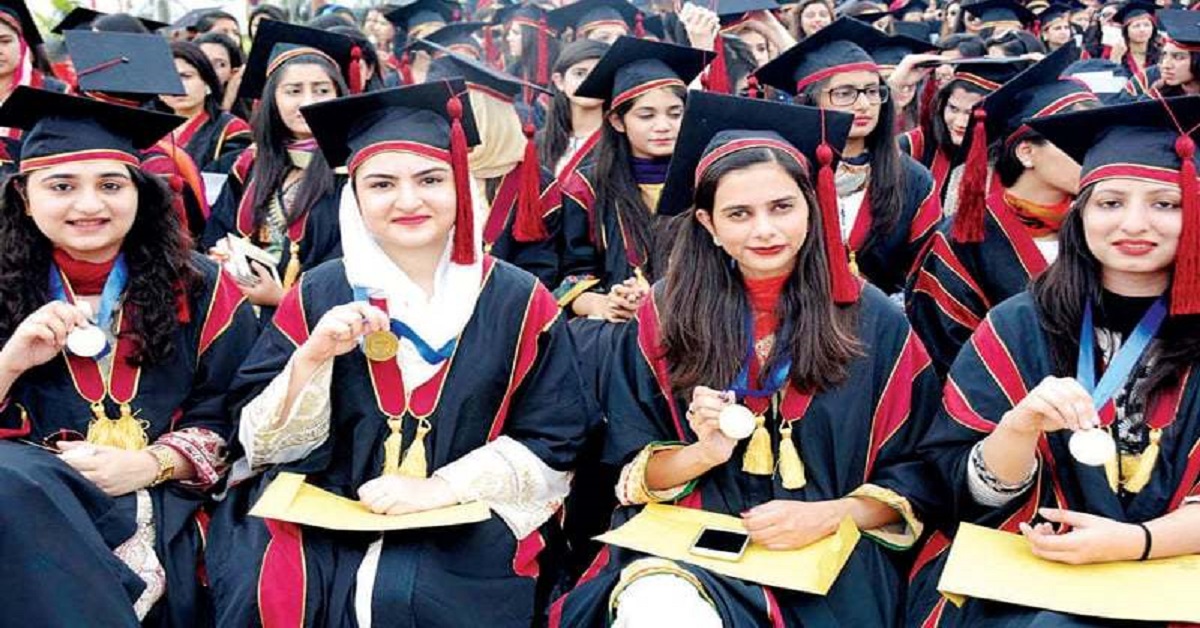 Societies
Societies in Kinnaird are an open platform for students. The esteemed and renowned societies include 'Najumddin Dramatics Society,' and 'Kinnaird Debating Society.' The annual functions of these societies are widely appraised. Every year a yearly play is arranged by 'Najumddin Dramatics Society' that continues for three days for all the audience.
While debating society organizes a debating competition annually and, students of all universities are welcomed. There are twelve different societies at Kinnaird, including Debating Society, Health Society, Christian Fellowship Society, English Magazine Society, Horticulture Society, Literacy Society, Rangers Society, Urdu Magazine Society, Tedx Society and Najumddin Dramatics Society.
Rules and Regulations
Students are required to uphold and maintain the college's dignity and honor following the college's rules and regulations. Any disciplinary steps and decisions taken authorities shall be unchallengeable and final. Students have to follow the rules and regulations both inside and outside the college premises.
Punctuality
Students should be punctual in coming to college, going to the classroom, and appearing in examinations. Latecomers will be fined.
Attendance
Attendance shortage is not allowed; it will lead to expulsion from college or wouldn't let the student sit for exams. Students must maintain 80% attendance throughout the academic year.
Misconduct
Disrespectful behavior towards management, staff, fellows are not allowed, and the use of offensive language and gestures is strictly prohibited. Bullying or harassment in any form is considered gross.
Electronic Gadgets
Bringing cameras, phones, or any other type of electronic gadgets is not allowed.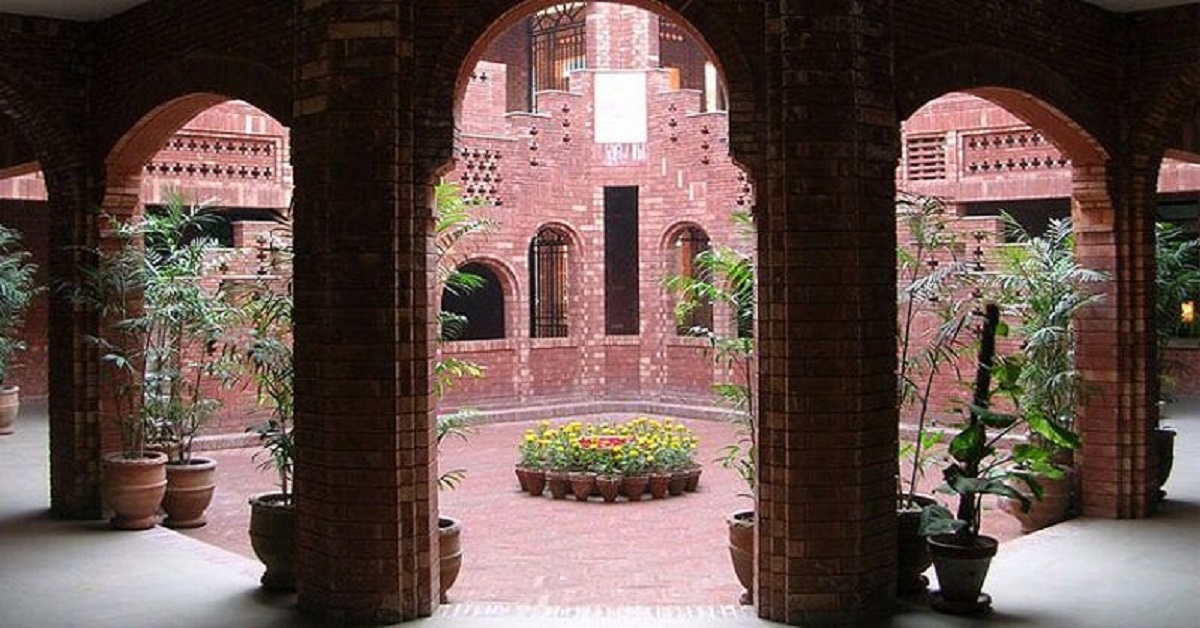 Illegal Materials
Bringing or supplying illegal materials like alcohol, and cigarettes are fineable acts.
Be in Campus
Students can't leave campus during college timings without the principal's permission. In case of any emergency, signed application from parents/guardians is required to take a student from the college.
Be Informed
Students should check the notice board regularly to keep themselves update about all the campus' matters like board registration, exam policies, changed time tables, and deadlines.
Damaging the College Property
Students should keep the campus neat; they shouldn't damage school property.
Notable Alumni
Some of the notable alumni of Kinnaird are an eminent military researcher Ayesha Siddiqa, human rights lawyer Asma Jahangir, renowned singer Hadiqa Kiani, English novelist Bapsi Sidhwa, actresses Jugan Kazim, Musarrat Nazir, Vaneeza Ahmad, Zainab Qayyum, Ghazal singer Tahira Syed, author Bano Qudsia, educationist, author Nida Jay, director, writer and producer Afia Nathaniel, and journalist Jugnu Mohsin.
Contact Information
Phone No : +92 42 9920 3781-84
Email :         [email protected]