While Playing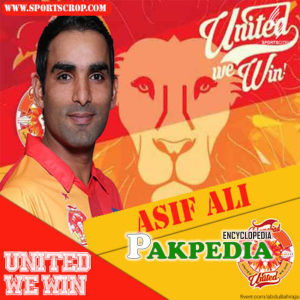 Player of United Islamabad
Pakistani Cricketer
Pakistan PSL 2018 Team Player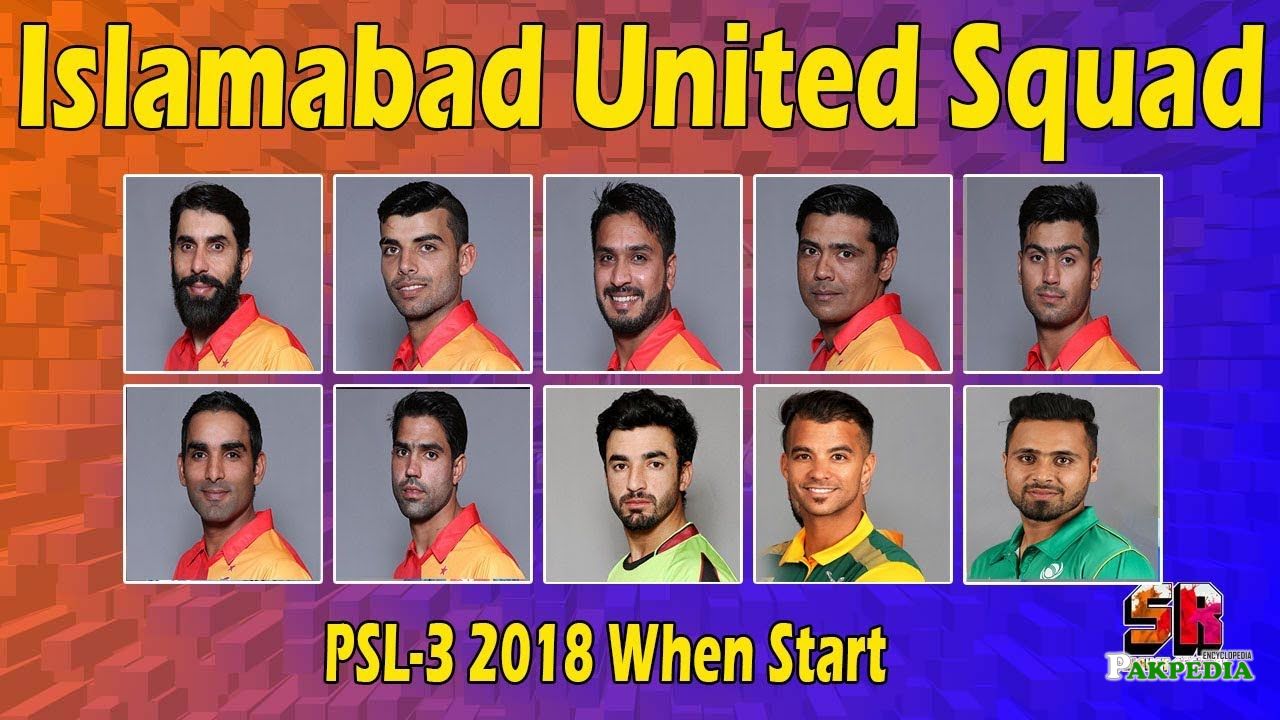 Team Players Squad
Batting and Fielding Averages
| | Mat | Inns | NO | Runs | HS | Ave | BF | SR | 100 | 50 | 4s | 6s | Ct | St |
| --- | --- | --- | --- | --- | --- | --- | --- | --- | --- | --- | --- | --- | --- | --- |
| First-class | 29 | 54 | 1 | 1104 | 101 | 20.83 | 1785 | 61.84 | 1 | 3 | 155 | 11 | 19 | 0 |
| List A | 36 | 35 | 3 | 587 | 133 | 18.34 | 658 | 89.20 | 1 | 1 | 59 | 17 | 15 | 0 |
| T20s | 78 | 73 | 13 | 1575 | 100 | 26.25 | 1128 | 139.62 | 1 | 6 | 126 | 88 | 30 | 0 |
Bowling Averages
| | Mat | Inns | Balls | Runs | Wkts | BBI | BBM | Ave | Econ | SR | 4w | 5w | 10 |
| --- | --- | --- | --- | --- | --- | --- | --- | --- | --- | --- | --- | --- | --- |
| First-class | 29 | 3 | 38 | 24 | 0 | - | - | - | 3.78 | - | 0 | 0 | 0 |
| List A | 36 | - | - | - | - | - | - | - | - | - | - | - | - |
| T20s | 78 | 2 | 24 | 26 | 2 | 1/4 | 1/4 | 13.00 | 6.50 | 12.0 | 0 | 0 | 0 |
Career Statistics
| | |
| --- | --- |
| First-class debut | Faisalabad v Islamabad at Faisalabad, Dec 10-13, 2010  |
| Last First-class | Lahore Blues v Faisalabad at Abbottabad, Oct 27-29, 2017  |
| List A debut | Faisalabad Wolves v National Bank of Pakistan at Faisalabad, Jan 26, 2011 [1]  Career Statistics  |
| Last List A | Lahore Blues v Faisalabad at Islamabad, Feb 6, 2018  |
| T20s debut | Faisalabad Wolves v Multan Tigers at Faisalabad, Jun 24, 2011  |
| Last T20s | Islamabad United v Peshawar Zalmi at Karachi, Mar 25, 2018  |
Recent Matches
| Bat & Bowl | Team | Opposition | Ground | Match Date | Scorecard |
| --- | --- | --- | --- | --- | --- |
| 26* | Islamabad Un | v Zalmi | Karachi | 25 Mar 2018 | T20 |
| - | Islamabad Un | v Karachi Kngs | Dubai (DSC) | 18 Mar 2018 | T20 |
| 34 | Islamabad Un | v Karachi Kngs | Sharjah | 16 Mar 2018 | T20 |
| 18* | Islamabad Un | v Quetta Glad | Sharjah | 15 Mar 2018 | T20 |
| 17* | Islamabad Un | v Sultans | Sharjah | 13 Mar 2018 | T20 |
| 45 | Islamabad Un | v Zalmi | Dubai (DSC) | 9 Mar 2018 | T20 |
| 7 | Islamabad Un | v Qalandars | Dubai (DSC) | 8 Mar 2018 | T20 |
| 26* | Islamabad Un | v Karachi Kngs | Sharjah | 4 Mar 2018 | T20 |
| 16 | Islamabad Un | v Qalandars | Sharjah | 2 Mar 2018 | T20 |
| 6 | Islamabad Un | v Quetta Glad | Sharjah | 28 Feb 2018 | T20 |
West Indies Series 2018
Islamabad United's Asif Ali and
Hussain Talat
have been selected for the upcoming T20 series against the West Indies in March 2018. The two players have been instrumental in Islamabad United's win in the third edition of the PSL. Asif Ali and Hussain Talat both performed well with the bat to ensure Islamabad clinched the PSL 2018 trophy.Lahore Qalandars'
Shaheen Afridi
has also been named in a 15-member squad after he impressed selectors with his lethal bowling in the PSL.
[2]
Selected for WI Series 2018
Misbah-ul-Haq
Misbah-ul-Haq
, the captain of the two-time Pakistan Super League (PSL) champions Islamabad United, expressed great pride at Asif Ali's selection in the national squad for the T20 home series against West Indies.The former Pakistan captain, speaking to reporters at a sports event, said the national team has long needed power-hitters and that he is confident Asif Ali, who sealed Islamabad United's title victory with three sixes against Peshawar Zalmi on Sunday 25 March 2018, is the right man for the job."I've always said that the Pakistan team needs a power-hitting batsman like Asif Ali, who can come in during the middle overs and hit with a strike rate of 160, 170. That momentum has been missing from the national team. He has a good temperament and will hopefully contribute to the Pakistan team as well".
[3]
Misbah-ul-Haq