Makhdoom Ameen Faheem was a Pakistan-based poet, democrat, and political figure. He served as vice-chairperson of PPP (Pakistan Peoples Party), chairperson of PPP Parliamentarians, and ex-chairperson of ARD (Alliance for Restoration of Democracy).
In 1970 he began his political activism and participated successfully in general elections 1970, and during the 1990s, he remained a close aide of Benazir Bhutto. He is a spiritual figure of 'Sarvai Jamaat' and a renowned Sufi in Sindh.
After successfully participating in the general election 2008, he stepped down in favour of PM Yousaf Raza Gillani for PM. This article depicts every information about him including Ameen Faheem Biography.
| Title | Description |
| --- | --- |
| Personal | |
| Name: | Ameen Faheem |
| Full Name : | Makhdoom Ameen Faheem |
| In Urdu : | امین فھیم |
| Famous As: | Politician |
| Nationality: | Pakistan |
| Residence: | Karachi, Sindh |
| Education: | University of Sindh |
| Religion: | Islam |
| Profession: | Politician & Poet |
| Height: | 5 ft 9 in (1.7 m) |
| | |
| Marital Status: | Married |
| Zodiac: | Leo |
| Born | |
| Date: | 4th August 1939 |
| Place: | Hala, British Raj |
| Family | |
| Spouse: | Dina Laila |
| Children: | Maliha Makhdoom |
| Parents: | Makhdoom Muhammad Zaman |
| Died | |
| Date: | 21st November 2015 |
| Death Place: | Karachi, Sindh |
| Rest Place: | Hala, Pakistan |
| Career | |
| Political Party: | Pakistan Peoples Party |
| In-Office | |
| Role: | Minister of Commerce and Chambers |
| Dates: | 3 November 2008 – 16 March 2013 |
| President: | Asif Zardari |
| Prime Minister: | Yousaf Raza Gillani & Raja Pervez Ashraf |
| Preceded By: | Mubashir Hassan |
| Political Party: | Pakistan Peoples Party |

Ameen Faheem Biography
His name 'Makhdoom' means 'a beloved leader of People', and he has justified this meaning. He could have smoothly become Sardar Farooq, Mairaj Khalid, or Ghulam Mustafa Jatoi, but he decided to be Makhdoom-the people's beloved leader. The powers kept knocking on his door with great offers, including CM of Sindh and PM of Pakistan.
However, he preferred to stay loyal to PPP and his supporters. He always displayed humility, and his opponents and offer makers were unable to understand his plans and determination hidden behind his smile. He was an ideal nomination for the post of PM. Still, he decided to remain satisfied in this world of pragmatism and perform his party's role with patience tolerating the injustices.
Following Zulfiqar Bhutto's execution, uncles of Benazir, including Ghulam Mustafa Jatoi, Abdul Hafeez, and Mumtaz Bhutto, cheated her by dropping politically beneficial deals that well-suited them. But Makhdooms of Sindh remained sincere and supported Benazir even during Gen Zia-ul-Haque's short tenure.
He was fond of drink, beauty, and sound poetry, and just like a liberal, he didn't hide these tastes from anyone. His nights were spent as a poet and days like a dedicated and hardworking politician.
Ameen Date of Birth
He opened his eyes on 4th Aug 1939 in Hala, Sindh, located two-hundred kilometres off Karachi.
Education of Ameen
He completed his early education from Hala in 1955, and in 1957 matriculated from a local school in his hometown Hala and cleared the Sindh University entrance test, and decided on his major at the Social Sciences department in 1958.  He secured his B.Sc. (Hons) degree in Political Science from the University of Sindh in 1961.
Ameen Faheem Family
His father, Muhammad Zaman, was the seventeenth spiritual leader of 'Sarvari Jamat' and a powerful feudal in his province. Zaman was among those sixty-seven participants who founded PPP and got appointed as senior vice-chairperson of PPP, and the party was established at his residence in Sindh.
He successfully participated in general elections in 1970 and stepped into Pakistan Parliament as a Parliament member (MP). He got offers of several high-ranking positions during General Mohammad Zia-ul-Haque's era. Still, he declined and decided to stay in his hometown Hala and supervise his Sarwari Jamat. He tied the knot with Dina, the elder sister of Runa Laila, the renowned Bangladeshi singer.
Ameen Faheem Son
The accountability court remanded Faheem's son Makhdoom Jaleel-uz-Zaman to NAB (National Accountability Bureau) custody. Earlier the NAB team detained him from Karachi. The NAB prosecutor told the court that he had made the corruption of tens of millions during his service in local bodies.
Prosecutor further stated that NAB made several calls to Zaman to appear before NAB's investigation team, but he didn't appear. The accountability court granted a seven days remand to National Accountability Bureau, after which the inquiry team took him back to Karachi.
Political Career
During the PPP popularity in the general election 1970, he joined PPP as its junior member. He contested successfully in elections winning his constituency NA-Thatta in Sindh. Through the PPP platform, he served in the Assembly of the province Sindh and worked on educational development and human rights.
Since then, Faheem contested in eight elections conducted in 1977, 1988, 1990, 1993, 1997, 2002, 2008, & 2013 and remained undefeated, making a record at the national level.
Boycotted non-party Electoral Process
However, he boycotted the non-party electoral process of 1985 conducted by Gen Mohammad Zia-ul-Haque led military government in line with his party's decision.
Won both MNA and MPA Seats
He contested in 1993 as MNA and MPA and became the only Pakistani Parliamentarian to secure both seats. He then gave up his seat as MPA to his younger brother.
Received Offer by PM
Then-President General Parvez Musharraf offered him the post of PM in 2002, keeping in mind Benazir's refusal to designate Faheem's son Jameel Zaman as CM Sindh. However, he got offers for the post of PM three times before 1988 to 1990 & 1993. Being a sincere party member, he didn't accept any requests from military dictators and then-PM Nawaz Shareef.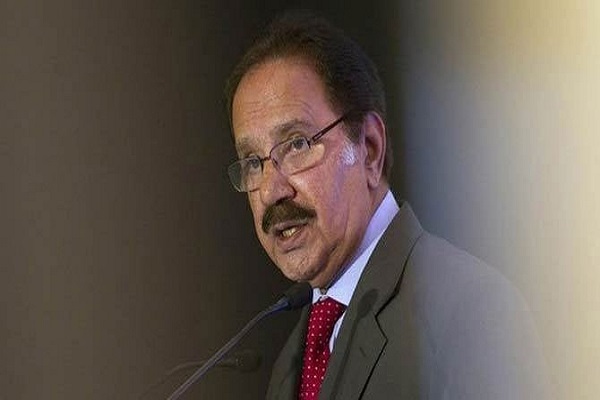 Served at Various Important Posts
He served as senior vice-chairperson of PPP and also as Parliamentary leader of PPP in Pakistan National Assembly. He was appointed Federal Minister twice in Benazir's tenure. From Dec 1988 to March 1990, he served as Communications Minister and as Railways Minister from Dec 1988 to March 1989. From Jan 1994 to Nov 1996, he served as Minister for Housing & Works.
PPP Chairperson Nomination
After Benazir's assassination on 27th Dec 2007, he was nominated for the post of PPP chairperson. Still, Asif Zardari and Bilawal Bhutto were named co-chairs, and Faheem was expected to be a probable nomination for the position of Prime Minister.
The PPP, however, hesitated to nominate Faheem as its candidate after its success in the 2008 Feb elections. It was reported that Asif Zardari is reluctant to appoint Faheem as PM because he was in doubt that Faheem could strengthen his political influence in Sindh, decreasing the Bhutto family's political supremacy in Sindh.
On 15th Mar 2008, he said he is unaware of why PPP had not nominated him as a candidate for PM's post. He further assured that if Zardari intended to hold the position, he would ultimately support him. PPP later nominated Yousuf Raza as PM on 22nd Mar 2008. Faheem said he wouldn't leave PPP and wished Gillani for his future. He got designated at the Ministry of Commerce (MoCom) in Nov 2008 shuffle.
Ameen Faheem Poetry
He was initially fond of poetry more than politics. He, however, had no option but to join politics as the heir of his father. Ameen Faheem once stated, 'Poetry is my 1st love, and I still like to recite verses and read the poetry of different poets.' Mystic poetry is his forte.
His poetry is about simplicity, peace, and love and is inspired by the poetry of Sachal Sarmast, Shah Abdul Lateef Bhittai, and Maulana Rumi. He once said that these renowned poets have left a significant impact on his life and further stated I believe in winning hearts instead of ruling people. That's why my people like me, and they had never dismayed me.
Ameen Faheem Death
He was diagnosed with Blood cancer and got treatment from abroad, but his condition didn't improve. In Berlin, he had undergone a lump surgery and had to move to Boston but seeing his deteriorating health, doctors cancelled the plan, and he was kept under treatment in Pakistan.
He eventually died on 21st Nov 2015 at 76. PPP chairperson Bilawal Bhutto, Opposition leader Khurshid Shah, Sindh CM Syed Qaim Ali, ex-PM Raja Parvez Ashraf, and many other PPP leaders attended this funeral.