UK Embassy or British High Commission in Pakistan is located in Islamabad in G5, ICT. It has always provided assistance to its citizens in Pakistan. British High Commission has also assisted people who want to visit England. Their assistance includes Visa information, Document requirements, Scholarships availability, and many more. In every alarming situation in Pakistan, they have always given guidelines to its citizens in Pakistan. This article has all the information about the Embassy, including UK Embassy in Pakistan.
| Title | Description |
| --- | --- |
| Information | |
| Location: | Islamabad, Pakistan |
| Name: | UK Embassy in Pakistan |
| Other Name: | British High Commission |
| Nickname: | UK Embassy |
| Type: | Embassy |
| Local Language Name: | برطانیہ کا سفارتخانہ |
| Details | |
| Address: | Diplomatic Enclave, Ramna 5, P.O. Box 1122, Islamabad, Pakistan |
| City: | Islamabad |
| Phone: | 00 92 51 201 2000 |
| Fax: | 00 92 51 282 3439 |
| Website: | http://www.britishhighcommission.gov.uk/pakistan |
| Email: | [email protected] |
| Office Hours: | (GMT) Mon-Thurs: 0300-1100; Fri: 0300-0700 & (Local Time) Mon-Thurs: 0800-1600; Fri: 0800-1200 |
| Immigration/Consular: | (GMT) Mon-Thurs: 0230-0930; Fri: 0230-0830 & (Local Time) Mon-Thurs: 0730-1430; Fri: 0730-1330 |
| Head Of Mission: | Philip Barton, High Commissioner |
| Representative offices: | These representations include representative offices in Karachi, and Lahore |
| Present High Commissioners: | Thomas Drew 2016–present |
| Pakistani High Commissioners in UK: | H.E. Sayed Ibne Abbas |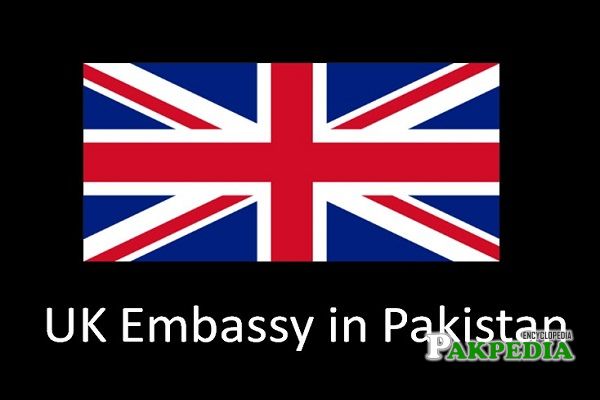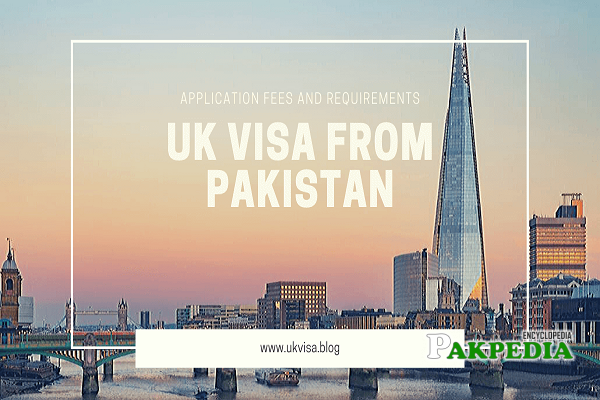 UK Embassy in Pakistan
British High Commission represents its Government in Pakistan. Currently, Thomas Drew is the Ambassador to Pakistan. It also has a council in Karachi and Lahore. The consulate in Karachi is specifically established for cultural transmission and language learning. It is located in Karachi and specific to serve areas of Sindh and Balochistan. It provides cultural and educational opportunities. It has been functional in Pakistan since 1948. 
Mainly, in the areas specific to Arts, the British council has worked in all provinces including Kashmir and Gilgit-Baltistan. According to the British minister for international Trade, Pakistan has vast opportunities for British businessmen. It the next few years, it is believed that CPEC ( China Pak Economic Corridor) has opened ways for business. Specifically for business purposes, UK's Foreign Secretary visite Pakistan recently to Lahore and Islamabad.
Contact Information
Name:                   British High Commission
Address:               Diplomatic Enclave, Ramna 5, Islamabad, Pakistan
Contact:                (051) 2012000
Off days:              Saturday, Sunday
Postal:                 PO Box 1122
Email:                  [email protected]
Website:              ukinpakistan.fco.gov.uk
Diplomatic Relations
Pakistan and the United kingdom are represented by High Commissioners who are responsible representatives as Ambassadors. The United Kingdom is represented by Thomas Drew in Pakistan while Muhammad Nafees Zakaria is High Commissioner to the United Kingdom.
Pakistan UK Visa
It is estimated that almost over 250,000 people from Pakistan visit the United Kingdom every year. These visits include different purposes like work, tourism, Business, and many more. Likewise, almost 270,000 people from England come back to Pakistan each year to visit their families. UK offers different types of Visas to Pakistani citizens. These visas are categorized into different groups. These groups are;
Work
Tourism
Transit( going somewhere else via England)
Visiting family
Staying with children
Medical treatment
Study
Official Diplomates
How To Apply For Visa
The documents required to apply for any kind of Visa include; Original Passport, Original CNIC, B form( if someone is below 18) Bank statement, Income certificate FBR tax return, and other documents. The required documents are to be submitted in person in the relevant Visa center. Along with this, Biometric data and photographs will be provided as part of the application. Depending on the type of Visa, It takes 10- 20 working days to process the Visa application.
Education Gateway
Recently, the British High Commission and HEC ( Higher Education Commission) has signed an agreement to launch a joint program, Pak-UK Education Gateway. It aims to improve partnerships in the field of Education both in Pakistan and England. The areas that are related to this program are Higher education, Collaborative research, International mobility, and transnational education. So far, the British Council along with HEC has facilitated 160 Universities in Pakistan and 65 universities in the UK. 
It has involved over 1000 researchers from both countries. In 2018, 6 roundtables were organized by HEC and British Council from January to August. Pakistani delegation interacted with 100 UK representatives who belonged to the education sector. Interaction at this level showed the willingness of both sides for the development of strategic relationships.
UK Scholarships
United Kingdom provides different kinds of scholarships to deserving students. The Scholarships incorporate:
Chevening Scholarship
It is a global scholarship called Chevening. Everyone around the world can apply if they can meet the eligibility criteria.
Commonwealth Masters Scholarship
This scholarship is open for those countries that are members of the Commonwealth. These are specifically for a Masters degree in the UK. This provides Tuition fees, Exam fees, allowance, and thesis grants.
Gate Cambridge scholarship
This scholarship is awarded to students who want to pursue their postgraduate degrees at the University of Cambridge.
Rhodes scholarship At Oxford University
This scholarship was set up in 1902 and is considered as the world's oldest scholarship. It offers scholarships for postgraduate degrees from specific countries.
Other Scholarships
Other scholarships include Denys Holland Scholarship, Bristol University Scholarships, Westminster International Scholarships and many more.
Pakistan UK Relations
Economic Relations
1n 1988, a treaty was signed between Pakistan and the United Kingdom. The treaty was designed to prevent people from double taxation and to prevent tax avoidance. To enhance the economic relations, the Pakistan-British advisory council was set up in 2002. It was established to find out how governments of both countries can facilitate businessmen and make new economic relations.
Military Relations
Both countries were part of the Cold War alliance named as Central Treaty Organization. The United Kingdom was more concerned about the expansion of the Soviet Union while Pakistan joined it for its economic benefits. The intelligence agency of Pakistan ISI was formed by British officials at the time of partition, both countries have strong links to share intelligence information and conduct intelligence operations together in England. The Baluchistan Liberation Army has been declared as a terrorist organization by the United Kingdom in 2006.