Dr Amjad Saqib is a very talented man, social worker,volunteer and founder of Akhuwat.His first ever interest free microfinance programme.This programme functions from mosques and churches and has opened new vistas in the domain of social mobilization and poverty alleviation.This is the largest individual based lending programme in the country and is referred to in many international universities as a unique and innovative model in microfinance. He is Akhuwat's Executive Director and main driving force since its inception in year 2001. Keeping in view his management experience and volunteer services for poverty alleviation, he has been requested by the Government of the Punjab to lead two of its flagship programmes i.e. Punjab Educational Endowment Fund and Punjab Welfare Trust for the Disabled. President of Pakistan, on account of his contributions for poverty alleviation, has awarded him "Sitara-a-Pakistan" in 2010.[1] Dr Amjad Saqib
| Title | Description |
| --- | --- |
| Personal | |
| Name: | Dr. Muhammad Amjad Saqib |
| In Urdu: | ڈاکٹر محمد امجد ثاقب |
| Famous As: | Prominent Social Worker, Volunteer |
| Nationality: | Pakistani |
| Education: | Master's degree in Public Administration (MPA) |
| Religion: | Islam |
| Profession: | Social Workers |
| Website: | http://aisem.com.pk/dr-amjad-saqib/ |
| Awards : | Sitara-a-Pakistan in 2010 |
| Programme Operates: | Mosques and Churches |
| Interest Free: | Microfinance Programme |
| Author of: | 7 Books |
| Areas of Expertise: | Poverty Alleviation, Microfinance, Social Mobilization and Education Management |
| Resigned From Civil Service: | 2003 |
| joined Punjab Rural Support Programme (PRSP): | 1998 |
| joined civil service of Pakistan (DMG): | 1985 |
| Founder : | Akhuwat |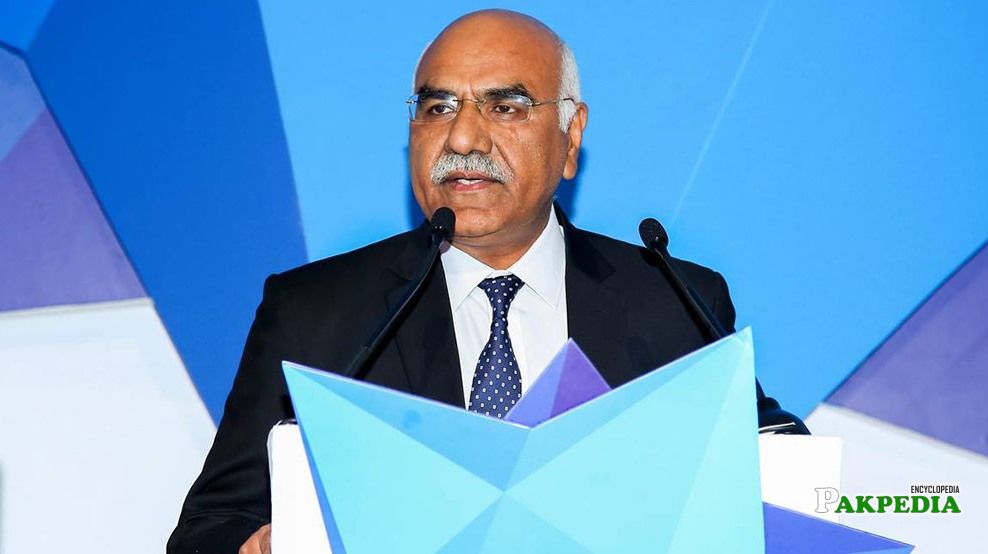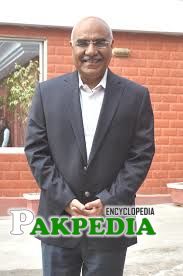 Biography

Dr. Muhammad Amjad Saqib, Akhuwat's Founder is a development practitioner and a philanthropist he joined the Civil Service of Pakistan (DMG) in 1985 and served at senior positions in the Government of the Punjab including as the General Manager of the Punjab Rural Support Program (PRSP). He resigned from Civil Service in 2003 with the intent to dedicate himself to becoming a social entrepreneur and make a difference in societal change through Akhuwat – which he had founded in 2001.[2]  Biography 
Education
Dr. Amjad Saqib took his Masters degree in Public Administration through Hubert H. Humphrey Fellowship from the American University, Washington D.C., USA. He also studied at LUMS, where he completed the one year LUMS McGill University Program in Social Enterprise & Management.[3]  Education 
Founder

Dr. Saqib is founder of Akhuwat and Akhuwat is his real passion but he also renders honorary services for many other NGOs. He is Vice Chairman Punjab Educational Endowment Fund (PEEF) (Rs. 15 Billion Fund), Chairman Management Committee Fountain House, Honorary Managing Director Punjab Welfare Trust for Disabled (a consortium of 115 NGO's having served over 2.8 million patients), Member Board of Directors Punjab Education Foundation, Member Syndicate Punjab University, Member Syndicate University of Education, Commissioner Punjab Health Care Commission, Member Punjab Red Crescent Society. Recently, Prime Minister of Pakistan appointed him Chairman Steering committee for Prime Minister's Interest Free Loan Programme and Executive Member of Pakistan Medical and Dental Council.
History
His work started from providing loan of PKR 10,000 to help a needy woman who wanted to support her family. That single act of kindness became a small organization which would give small loans to deserving people. Only 10 years later, the organization surpassed PKR 1 Billion in disbursements to more than 90,000 families all over Pakistan, which helped them support their families. This organization, Akhuwat (Urdu word: Brotherhood) is based on Islamic principles and traditions of brotherhood is world's first microfinance organization which is completely interest-free. The model is an open-source one and has helped thousands all over Pakistan live a better life.[4]  History 
International Development Agencies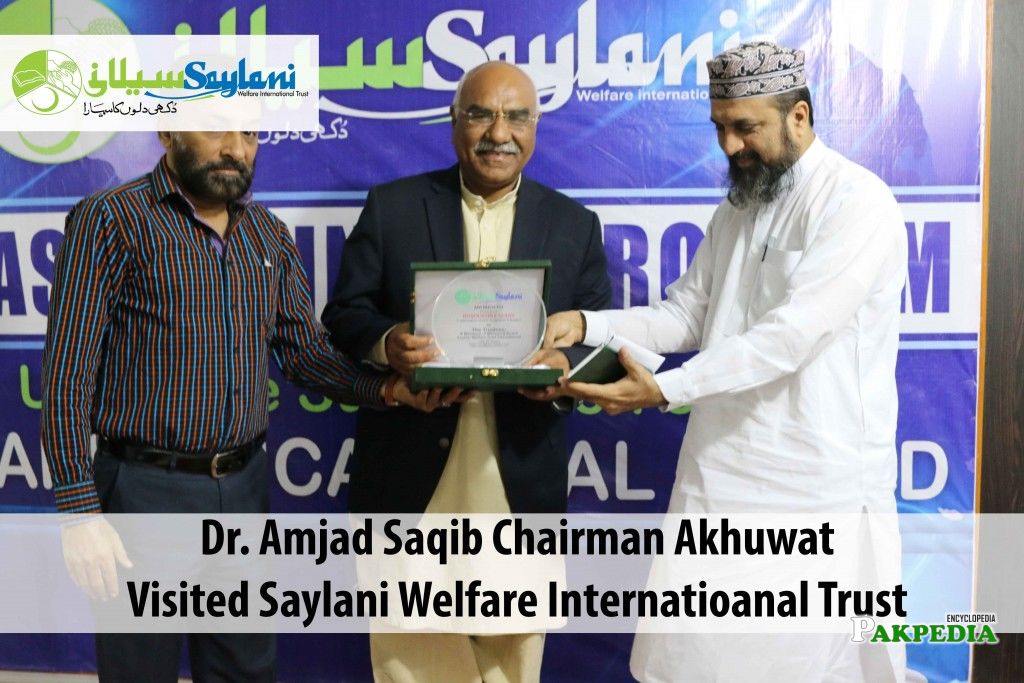 Besides his pro bono work for Akhuwat, Dr. Amjad Saqib is a highly sought after consultant, and has provided consultancy to various highbrow international development agencies, such as the Asian Development Bank, International Labour Organization, the UNICEF, the World Bank, Canadian International Development Agency, USAID and DFID. This consultancy work has also been in his core area of interest: poverty alleviation, microfinance, social mobilization, education and health management.
Civil Services Academy CSA

Dr. Amjad Saqib is also a regular speaker at the Civil Services Academy (CSA), the National Institute of Public Administration (NIPA), the Lahore University of Management Sciences (LUMS) and many other professional forums. He has spoken at Harvard, Cambridge, Oxford, London School of Economics, Warrick and Kings College of London.
Services
Besides Akhuwat he provides volunteer services to many philanthropic ventures. He is vice chairman Punjab Educational Endowment Fund, the largest education fund in Pakistan. Government has appointed him Chairman for Prime Minister Interest Free Loan Scheme.On account of his tremendous contribution,President of Pakistan bestowed on him the coveted Civil Award, "Sitara-a-Imtiaz". Thomson Reuters and Abu Dhabi Islamic Bank awarded him Lifetime Achievement Awardin 2014.[5]  Services 
Books
Dr. Amjad Saqib has written seven books as well as he continually writes articles for some leading newspapers in Pakistan.[6]  Books 
Awards

In recognition of his services across many spheres, the President of Pakistan honored him with Sitara-a-Imtiaz, a most coveted civil award. He also received the "Lifetime Achievement Award 2015" from Reuters and Abu Dhabi National Bank. He has been give the life time achievement award by Human Rights Society of Pakistan and also "I am the Change Management" award by Angro Pakistan. He received numerous accolades and awards.
Contact Information
Address:96-A, G Block, Gulburg III,Lahore, Pakistan
Skype: Aisem
Email:info@aisem.com.pk