Dr. Muhammad Amjad Saqib is a social-entrepreneur, development practitioner, former bureaucrat, and founder of 'Akhuwat' foundation.
He has earned recognition and respect worldwide via his accomplishments in redeveloping humans' dignity to the most vulnerable Pakistani communities via the provision of healthcare, education, financial aid, and provision of clothes and food.
He received Sitara-e-Imtiaz by Pakistan's president. This article contains all the information about him, including Dr. Muhammad Amjad Saqib Biography.
| Title | Description |
| --- | --- |
| Personal | |
| Name: | Dr. Muhammad Amjad Saqib |
| In Urdu: | ڈاکٹر محمد امجد ثاقب |
| Famous As: | Prominent Social Worker, Volunteer |
| Nationality: | Pakistani |
| Education: | Master's degree in Public Administration (MPA) |
| Religion: | Islam |
| Profession: | Social Workers |
| Website: | http://aisem.com.pk/dr-amjad-saqib/ |
| Awards : | Sitara-a-Pakistan in 2010 |
| Programme Operates: | Mosques and Churches |
| Interest-Free: | Microfinance Programme |
| Author of: | 7 Books |
| Areas of Expertise: | Poverty Alleviation, Microfinance, Social Mobilization, and Education Management |
| Resigned From Civil Service: | 2003 |
| joined Punjab Rural Support Programme (PRSP): | 1998 |
| joined civil service of Pakistan (DMG): | 1985 |
| Founder : | Akhuwat |

Dr. Muhammad Amjad Saqib Biography
Muhammad Amjad is another name of talent, affection, and dedication. He is spending a selfless life, and despite having a glorious career in Pakistan Civil Services, he quit this excellent and bright platform and decided to serve the Pakistani people. He also set aside his medical degree and started working for his country fellows via a non-profit foundation named 'Akhuwat.'
The name Akhuwat is kept because it aims to work on Islamic Principles of brotherhood. After deciding to devote his life to the betterment of humanity, he founded Akhuwat. Since its establishment, this foundation works to reduce poverty and provide necessary life facilities for every human being.
Achievement
He has earned worldwide popularity for his services and work and has received the 'Islamic Economy' Award by Thomas Reuters and Hamdan Bin Muhammad in 2018. For his efforts in uplifting Pakistani poor communities, then Pakistani PM Yousaf Raza awarded him Nazariya-e-Pakistan Gold-Medal Award in 2010.
In 2018 Schwab Foundation and WEF (World Economic Forum) awarded him the 'Social Entrepreneur of Year' award.  Besides these awards, he has also received several other prestigious laurels, including the Human Rights Award, Life-Time Achievement Award, Khushal Khan Khattak Literary Award, and Pace Awards.
Amjad Date of Birth
He opened his eyes in 1957 in Faisalabad.
Education of Amjad
In 1982 he completed his MBBS from renowned King Edward Medical-College and Bachelors degree from Lahore Punjab University in 1984.
He was awarded the 'Hubert H. Humphrey' Fellowship in 1994 in Public Administration. He earned his Masters's degree in Public Administration from 'School of Intl Studies' American University, the USA, in 1995. He studied a 1-year LUMS-McGill program in Management and Social Enterprise.
Dr. Muhammad Amjad Saqib Family
He and his spouse Farrukh Amjad are parents to Farazeen Amjad and Junaid Fareed.
Career
Initial Career
He entered his professional life as a doctor after completing his MBBS degree from King Edward Medical College in Lahore. He didn't limit himself to a medical career but joined the Civil Service of Pakistan. Being a philanthropist, he stopped his Civil Services career to serve his people and founded Akhuwat for serving humanity.
Contributions
He supports several private and public institutes and plays an integral part in establishing many service delivery-institutes in Pakistan. He performs as an advisor for various organizations striving to foster social welfare, such as UNICEF, Canadian Intl Development Agency, Intl Labor Organization, World Bank, and Asian Development Bank.
His distinguished accomplishment and service is Akhuwat's establishment and Mawakhat implementation for the alleviation of poverty.
As Guest Speaker
He appears as a guest speaker at several institutes such as LUMS (Lahore University of Management Sciences), NIPA (National Institute of Public-Administration), Civil Services Academy, and some other forums. Dr. Amjad mostly speaks on social entrepreneurship and poverty alleviation topics at institutes, including Cambridge, Oxford, and Harvard University.
He has also addressed at ECOSOC (United Nations Economic & Social Council) on the conference 'Taking an Action to improve lives' and spoken about the need to take on a holistic and integrated approach stratagem towards reducing poverty.
Akhuwat Foundation
Amjad's Akhuwat is a non-profit and charitable Pakistani organization established according to Islamic Principles of Brotherhood. This foundation believes in a society free of poverty based on equity and compassion.
Grants Qaarzaa-e-Hasan
Founded in 2001, it is the 1st Pakistani organization to handle poverty issues via granting interest-free debts, called 'Qarza-e-Hasan.' Microfinance program of this foundation has given One-Hundred and Twenty Billion loans having 99.8% re-payment rate to Three million Pakistani families.
Foundation's Programs
Over four thousand employees are working in more than Eight-Hundred branches in Four-Hundred Pakistani cities. Besides granting interest-free debts, the foundation's programs include Akhuwat Health Services, Akhuwat Transgender Support Program, Akhuwat Clothes Bank, & Akhuwat Education Services. It has also launched 1st fee less university in Kasur, Pakistani.
Education Facilities by Akhuwat
The organization's education facilities include a network of Three-Hundred schools and Four colleges. It has granted 2.5 million dresses to low-earning families all over Pakistan. Federal and Punjab Govt appreciated this project.
Help from Overseas Pakistanis
He visited Denmark and Sweden to seek help from overseas Pakistanis for their Pakistani brothers. This foundation's Transgender-Support Program provides vocational training, psycho-social therapy, literacy, health workshops, and skills to transgender people in all Pakistan corners.
Under this program, awareness seminars, free medical-camps, free vaccinations, and treatment for diseases were provided for ailments such as Hepatitis B and C.
Voluntary Services
CEO (Akhuwat Islamic-Microfinance)- (Jan 2017-Date)
Executive Director of Akhuwat – (2001-Date)
Vice-Chairman of PEEF (Punjab Educational Endowment) – (December 2008-Date)
Managing Director of PWTD (Punjab Welfare Trust for Disabled) – (Dec 2007-Date)
Member of Board of Directors of the BOP (Bank of Punjab)
Member of Board of Governors Pakistan Kidney and Liver Institute & Research Center & Trust.
Member of Board of Directors of Pak-Turk Education Foundation.
Member of Board of Directors of Hum Pakistani-Foundation.
Commissioner of Punjab Health Care Commission.
Member of several monitoring committees designated by Punjab Government and Pakistani Government
Member of Committee of Management & Administrative Model, Curriculum & Human-Resource for Danish Schools
Member of Committee of Technical Training Program for pupils of Deeni-Madaris
Member of Committee for Reforms in Special-Education
Member of Committee to analyze the existing state of Punjab Dar-ul-Amans
Member of Committee for Employment Framework for able Pakistani Ph.D. Teachers in Pakistani Educational Institutes
Member of Monitoring Committee for CM's Essay-Writing, Debate, Speech & Sports Competitions Program.
Member of CSAC (Civil Society Advisory Committee) of Wafaqi Mohtasab
Member of Committee to check the complete scope and role of Punjab Health-Foundation
Member of Committee for Monitoring of CM's Initiatives Implementation Status on Education
Member of Committee to develop some positive Interventions for Women Development in Province
Member of Working Group on Social Protection and Poverty Alleviation in Punjab
Member of Committee to review Food-Stamp Scheme
Member of Social Safety Nets Working Group
Member of Committee of SCs (School Councils) Working & Regulatory Framework for all Private Schools
Member of Committee to ameliorate Services in the Education Sector
Member of Committee of Punjab Health-Strategic Plan
Member of Syndicate, Punjab University
Member of Committee of Punjab's Day-Care Fund Society
Member of Syndicate, University of Education
Member of Syndicate, Fatima Medical College
Member of Board of Directors of BOP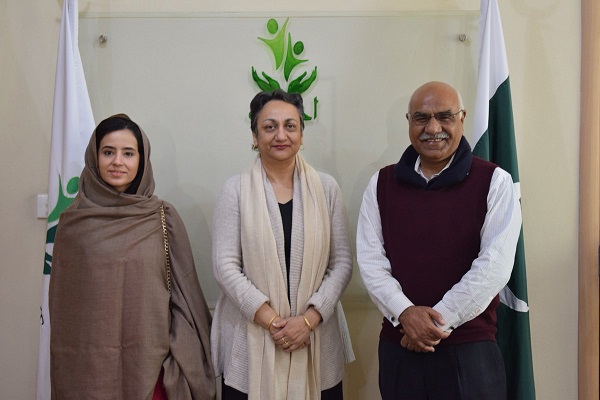 Literary Works
His literary works are:
Integral Finance – Akhuwat A Case Study of the Solidarity Economy
Kaamyab Log
Gotham Key Dais Mein
Akhuwat Ka Saffar
Sher-e-Lab-e-Daryaa
Dasht-e-Zulmat Mein Ik Diyaa
Aik Yaadgar Mushaaira
Ghurbbat Aur Microcredit
Maulo Musali
Social Media Handles
His social media account include
https://www.facebook.com/Dramjadsaqib/