Sharmeen Obaid Chinoy is a Canada based Pakistani journalist, activist and filmmaker best known for her brilliant work in documentaries that highlight discrimination against women. After completing her studies, she came back to Pakistan and started her career as a filmmaker, making her 1st film 'Terror's Children' for NY Times.
Her animated film '3 Bahadur' was released in 2015 making her 1st Pakistani to produce a computer-animated film. She became the 1st artists to become co-chair of WEF (World Economic Forum). This article serves all the information about her, including Sharmeen Obaid Chinoy Biography.
| Title | Description |
| --- | --- |
| Personal | |
| Name: | Sharmeen Obaid Chinoy |
| Famous As: | Journalist, Filmmaker and Activist |
| Nationality: | Pakistani |
| Education: | Stanford University |
| Religion: | Islam |
| Profession: | Filmmaker, journalist |
| Years active : | 2000–present |
| | |
| Height: | 5 ft 7 inches |
| Debut Film: | Terror's Children |
| | |
| | |
| Zodiac Sign: : | Scorpio |
| Website: | http://sharmeenobaidfilms.com/ |
| Awards : | She received many awards |
| Born | |
| Date: | 12th November 1978 |
| Place: | Karachi, Sindh |
| Family | |
| Spouse: | Fahd Kamal Chinoy |
| Children: | Daughter |
| Parents: | Saba Obaid and Sheikh Obaid (late) |
| Siblings : | Mahjabeen Obaid. |

Sharmeen Obaid Chinoy Biography
Sharmeen has brought pride and honour to her country Pakistan by showcasing her talent in filmmaking. She has highlighted sensitive topics in her films that were very necessary to be addressed. She is, an example to follow not only because she is now the only Pakistani to receive a double Oscar, but also because she is a talented female film-maker in a community where countless women face honour killings and acid attacks.
Despite the risk of facing criticism from the Pakistani community she bravely highlighted topics of honour killing, domestic violence, child abuse, and acid attacks that happen on an almost daily basis in Pakistan. She showed the dark side of Pakistani society but still, women appreciated her efforts as these efforts were made for the female population of the society to make them aware of their basic rights, to teach them how to handle abuse, and acid attacks.
Sharmeen has received several awards for her brilliant film writing skills and the topics she covered. Her visual creations have won her multiple accolades, including the Academy Prize for Best Brief Subject Documentary, the Emmy Award for Best Brief Subject Documentary, and the One World Media Laurel in the category of Broadcast Journalist/reporter of the Year 2007.
Sharmeen Date of Birth
She opened her eyes on 12th Nov 1978 in Karachi, Sindh.
Education of Sharmeen
She attended CJM (Convent of Jesus & Mary) and later pursued her schooling at KGS (Karachi Grammar School). She moved to the USA for pursuing higher studies and got enrolled at Smith College and in 2002 completed her graduation in Economics & Government. She later secured two Masters degrees in International Policy Studies & Communication from Stanford University.
Sharmeen Obaid Chinoy Family
Saba Obaid, her mother is a social worker and her dad Sheikh Obaid he who died in 2010 was a businessperson. She has married twice 1st with Tariq Aman but got divorced and later she tied the knot for the 2nd time with Fahad Kamal and has a daughter Amelia Chinoy from him. Sharmeen Obaid Chinoy sister Mahjabeen Obaid once got harassed by her doctor by sending her a friend request for which people criticised both the sisters.
Career
Initial Career
She moved back to Pakistan and started her career in the film industry as a filmmaker. She made two movies in 2003 & 2004 that won the award. Sharmeen then started a long-term association with Public Broadcasting Service (PBS) TV series 'Frontline World' and in 2004 reported "On a Razor's Edge" and went on to produce several online videos, and broadcast reports, from Pakistan over the next 5 years.
Notable Films
Song of Lahore, Children of the Taliban, Afghanistan Unveiled, The Lost Generation, 3 Bahadur, and the Saving Face & A Girl in the River: The Price of Forgiveness are among her most prominent films. Her movies have been broadcasted on many international channels such as Channel 4, Al-Jazeera English, Discovery Channel, CNN, and PBS.
Accolades
She also won 6-Emmy Awards, two in International Emmy Trophy for movies Saving Face and Taliban Generation of Pakistan in the category of Documentary on Current Affairs. Her Trophy for 'Saving Face' declared her 1st Pakistani to secure an Academy Laurel and she is among those eleven women directors who have secured an Oscar Award for non-fiction movie.
She is also 1st non-American who won Livingston Prize for younger Journalists. The animated movie '3 Bahadur' released in 2015 made her 1st Pakistani to release a computer-animated movie. In 2012 Time Magazine named her on the annual list of Hundred Most Influential Individuals in the world.
As an Ambassador
She assisted in finding Pakistan's Citizens Archive in 2007 whose projects revolve around preserving the social and cultural heritage of Pakistan. She is also serving as Ambassador for Pakistan's Blood Safety program.
3 Bahadur
On 22nd May 2015 her 1st animated film '3 Bahadur' a movie dedicated to instilling bravery and courage in Pakistani youth was released. Waadi Animations released this film. The film heroes Saadi, Kamil, and Amna were anticipated and though it was displayed on only fifty screens in the country it became the highest-grossing animated film of Pakistan.
It earned 6.5 million Rupees and defeated the record made by Rio 2. In Aug 2015 it was broadcasted at Canada's Montreal Film Festival.
Journey of a Thousand Miles: Peacekeepers
On 11th Sep 2015 her feature documentary 'Journey of a Thousand Miles: Peacekeepers' was broadcasted at 2015 TIFF (Toronto International Film Festival) for its North-American Premiere. The film shows the journey of 3-Bangladeshi female soldiers who were employed in Hayti as part of the UN's peacekeeping mission. On 29th Oct 2015 this film was premiered at MFF (Mumbai Film Festival) for Asian premier.
Meeting with PM Nawaz Shareef
She met with then PM of Pakistan Nawaz Shareef on 15th Feb 2016 for discussion on the steps needed to fill the legal gaps that allow culprits of the honour killings to live freely. On 22nd Feb 2016 the 1st screening of 'A Girl in the River: The Price of Forgiveness' was arranged at PM's Secretariat Islamabad. PM Nawaz and Chinoy addressed the audience discussing the amendments required to stop honour killings in Pakistan.
On 17th Feb 2016, the movie was broadcasted at UN Headquarters in NYC as part of the discussion of peacekeeping and women.
Sharmeen Obaid Chinoy Awards
Her documentary film 'A Girl in River: The Price of Forgiveness' won Oscar on 28th Feb 2016 in the category of Short Subject, Best Documentary, at the 88th Academy Awards. This is 1st Oscar for her movie firm 'SOC Films' and 2nd Oscar Award for Sharmeen as a Director. In 2017 this documentary also won an 'International Emmy Award' in the category of Best Documentary.
Song of Lahore
The documentary film 'Song of Lahore' was screened on 20th May in cinemas across Los Angeles and NYC. This cinematic release was followed by the release of a soundtrack that featured collaborations with legendary artists like Meryl Streep and Wynton Marsalis.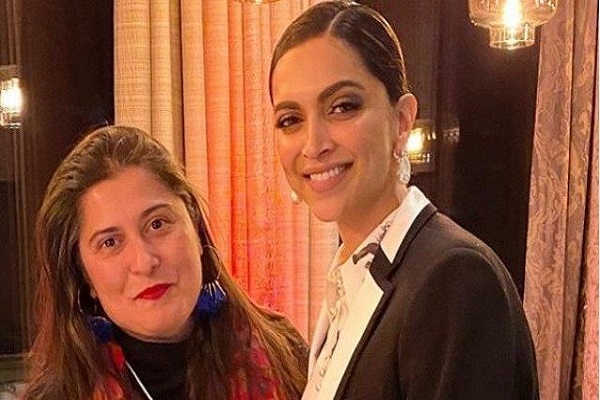 Sulagta Sitara
Her documentary series 'Sulagta Sitara' is a commercial venture that was released in 2016 on ARY Digital. The series depicts the stories of Pakistani cities that have experienced difficulties and hardships but they still managed to brightly shine through the darkness.
Services at WEF
In 2017 she was invited to address the 47th WEF (World Economic Forum) making her 1st artist to serve as co-chair at the annual meeting of WEF. It was held between 17th to 20th Jan 2017 under the theme 'Responsive & Responsible Leadership.' Over twenty-five hundred participants from almost a hundred countries attended this meeting.
As a Pakistani and 1st artist to co-chair WEF meeting, she stated that 'It is a privilege to be 1st artist to be invited to co-chair World Economic Forum in 2017. I've always thought that the level of investment in a society's artistic and cultural infrastructure is the true measure of its success. Now there is a greater recognition that economics and business must coexist with arts and culture for society to progress, and it's with immense pride and honour that I would represent both my country and art community.'
Agahi Series
The Agahi Series was released in 2017 with the aim to educate women about their rights. This series won huge appreciation with females sharing the videos and making comments on their contributions and usefulness.
Home 1947
She inaugurated her new work 'Home 1947' at MIF (Manchester International Festival). The movies see 'home' via the eyes of immigrants who departed from their homes to never return- 'house' as a physical site but also as a notion, shared tradition and an ideal. In Oct 2017 the film was premiered in Pakistan at Heritage Now Festival, Lahore before moving to Karachi in Dec 2017 where it managed to draw sixteen-thousand visitors.
Her documentary films' series 'Look but With Love' was released in Oct 2017 and is 1st virtual reality series of Pakistan highlighting the Pakistanis working to change the political and social environment of their groups via causes they care about.
Hilal-e-Imtiaz
On 23rd March 2012, she was awarded Hilal-e-Imtiaz by the Pakistani President for making Pakistan proud through her films. In 2012 she released her five-part series 'Ho Yaqen.' Sharmeen and SOC films produced a thirteen-part series titled 'Aghaaz-e-Safar' for Aaj News in 2013. This series handled issues that are affecting ordinary people of Pakistan including water scarcity, domestic violence, land grabbing, and child abuse etc.
I Heart Karachi
SOC Films launched the six-part series 'I Heart Karachi' in 2014. In Sep 2015, the financing and production company 'Broad Green Pictures' got the U.S distribution rights to the 'Song of Lahore' with an announcement of film release in cinemas in the United States.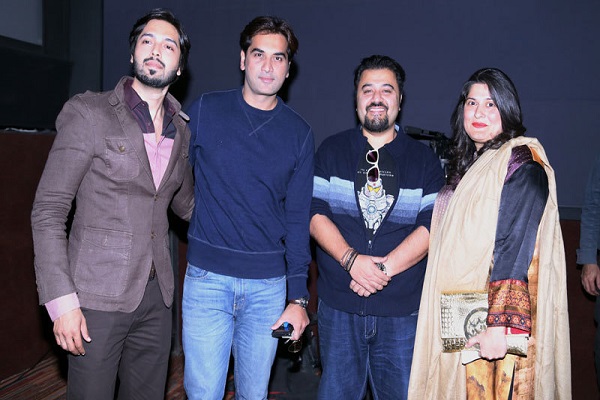 Honoured by ICFJ
In Nov 2017 she received the 'Knight International Journalism Award' by ICFJ (International Center for Journalists) in Washington, DC. The prize acknowledges Sharmeen's struggles to highlight the loss of lives due to extremism that has left a significant impact.
Speech at TED
In 2018 she delivered a speech at TED about the influence of mobile cinema that has been moving across Pakistan broadcasting movies for communities and small towns in Pakistani provinces. Offering a broader view of the world and inculcating critical thinking in children.
Student-Athlete
She directed a Sports documentary entitled 'Student Athlete' exposing the difficulties faced by NCAA (National Collegiate Athletic Association) who produce billions for their institutes.
Sharmeen Obaid Chinoy Movies
Marvel
Sitara: Let Girls Dream
Climate Change Animated Series
Agahi
3 Bahadur
Home 1947
Song of Lahore
A Girl in the River: The Price of Forgiveness
Seeds of Change
Aghaz-e-Safar
Saving Face
Pakistan's Taliban Generation
Humaira: The Dream Catcher
Transgender: Pakistan's Open Secret
Iraq: The Lost Generation
Birth of a Nation
Afghanistan Unveiled
Assimilation No, Integration Yes
The New Apertheid
Cold Comfort
City of Guilt
Highway of Tears
Pakistan's Double Game
Women of Holy Kingdom
On a Razor's Edge
Reinventing the Taliban
Terror's Children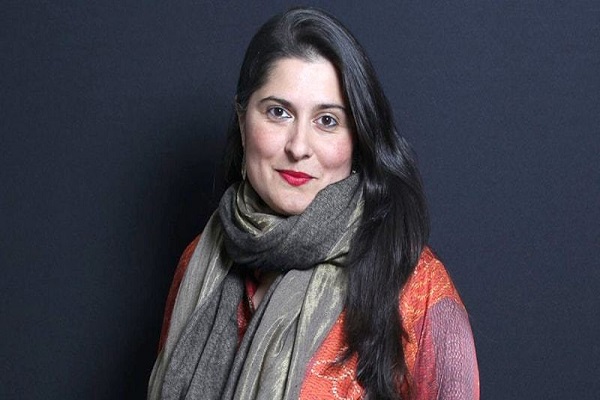 Social Media Handles
Her social media account include
https://www.instagram.com/sharmeenobaidchinoy/