Sajid Javid is a renowned politician who is associated with the conservative political party. In his university days, he attached himself to this political party. However, he started his political career after serving as the Vice-president of an American National Bank, Chase Manhattan. He held various important positions during his entire political career.
He achieved a huge appreciation and fame at quite a young age. Due to his Muslim background, he received abuses across the globe. However, according to him, he is not a religious person. He has also faced rejection in politics due to his religion, but that also didn't stop him from moving further.
Sajid Javid has a poor family background as his father used to do farming in Pakistan until they moved to the UK, where he became a bus driver. On 26th June 2021, he became Health and Social Care Secretary replacing a British politician, Matt Hancock. This article comprises all the information about him, including Sajid Javid Biography.
| | |
| --- | --- |
|           Title |           Description |
| Name: | Sajid Javid |
| Religion: | Islam |
| Nationality: | British |
| Residence: | London |
| Profession: | Politician |
| Political Party: | Conservative |
| Education: | Bachelors from Exeter University |
| Wife: | Laura King |
| Website: | https://www.sajidjavid.com/ |

Sajid Javid Biography
Sajid is a well-known British Politician who belongs to a Muslim community. Because of his Muslim background, he had to face a lot of criticism and rejection, but that didn't bother him. He started climbing the ladder of success at a young age when he became associated with a bank. He is said to be the youngest Vice-president of a National Bank Chase Manhattan.
Furthermore, he is one of the biggest supporters of Israel, as in one of his interviews, he clearly mentioned that Israel is a home to him. In 2009, he said Goodbye to his banking career in order to start his political career that remained successful. He made many achievements and also received the title of 'senior member of the 2010 intake.'
In 2015, after his impressive functioning in politics, he was awarded the Best politician Award that was inevitably a huge appreciation for him. He kept winning different awards and recognitions one after another. He also did various campaigns for various purposes and causes.
Sajid Javid Age
He was born on 5th December 1969 in one of the largest towns of England named Rochdale. His parents moved abroad from Pakistan 9 years back before his birth.
Sajid Javid Education
In the 1980s, he attended an England School, Downend School. According to him, he has faced abuse and criticism throughout his educational and professional career because of his religious background. He was being called 'Paki.' He remained a naughty student who was less interested in his homework, yet he had a brilliant mind.
Later, he went to an England college, South Gloucestershire, and afterward, he attended a university, Exeter University. He has done his bachelor's in Politics and Economics. However, he had a huge interest in Finance in his college days. At a young age, he also purchased shares from borrowed money.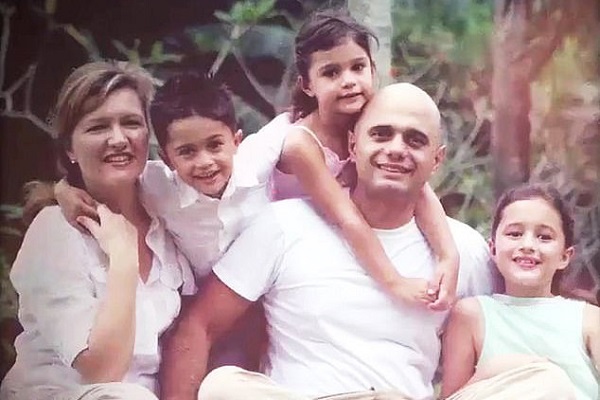 Sajid Javid Family
Sajid belongs to a poor family background as his father was a farmer in Pakistan. His parents used to live in a small town, Toba Tek Singh, until they moved to the Uk in 1960. In the UK, he became a bus driver while his mother spent 10 years learning English. Later, his family shifted to England, where his father purchased a shop.
He has spent his childhood in 2 bed-room apartment along with his parents and 4 other brothers. One of his elder brothers, Tariq Javid, was murdered in 2018, for which a proper inquiry was held. His brother Bas Javid remained in the Navy while his brother Atif Javid is a business tycoon.
Sajid Javid Wife
In 1997, he got married to his Christian friend Laura King. She practices his religion strictly and goes to church. The couple has 4 children. They went to Israel for their honeymoon. Sajid himself is not a religious person as he drinks alcohol. Moreover, he has many properties in different parts of the world.
Sajid Javid Religion
Sajid belongs to the Muslim religion as his parents migrated to the UK in 1960 after spending years in Pakistan. However, Sajid has never been into religion and does whatever is best for him. He married a Christian lady and never forced her to change religion. However, throughout his life, he received a lot of abuse, blackmail, and criticism because of this background.
In 2019, one of the supporters of Tommy Robinson wrote a lot of negativity against Sajid on Facebook, for which he was jailed for 28 days. Furthermore, he also faced a lot of rejection in his political career because of his religion.
Banking Career
Initial Career
After completing his education, he went to the Conservative Party Council and started his Campaign against the Premiership of Margaret Thatcher. In the early 1990s, he stayed in New York and remained attached to an American National Bank, Chase Manhattan. Moreover, he spent many years in his banking career and got many important positions there.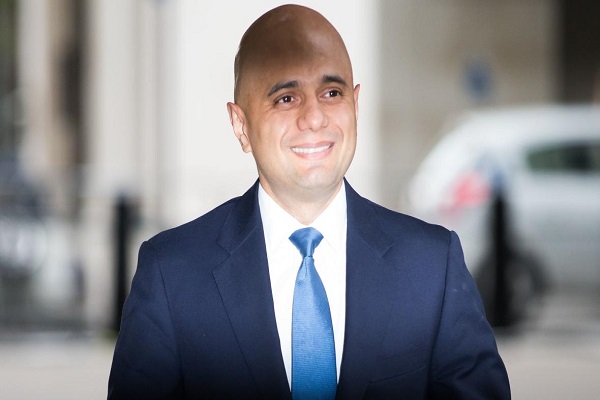 As a Vice-President
At 25 years of his age, he became the Vice-president of this bank that he joined soon after completing his education. He is said to be the youngest Vice-president that was surely one of his achievements.
Joined Deutsche Bank
After serving a few years in Manhattan bank, Sajid Javid returned to his hometown and associated himself with Deutsche Bank. In 2000, he became the Director of this bank, and afterward, he became the Managing Director. In 2007, after his immense hard work, he was moved to Singapore, where he was made the head of this bank. Furthermore, he served as the Board of members of the International limited branch. In 2009, he left the bank.
Political Career
2010 General Elections
He gave a start to his political career in the 2010 General Elections, where he was appointed a member of the Unionist Party. He was given this post after getting maximum votes as compared to Tina Stowell and Ruth Davidson.
2016 Conservative Elections
In 2016, he stood for the 2016 Conservative elections opposite another politician Stephen Stab. However, after the first round, Crab withdraws from the elections and parted ways. He was made the State Secretary for local government and communities.
2019 Conservative Elections
2019 Conservative Elections didn't prove to be in his favor as he was out from the elections after the 4th round as he got minimum votes as compared to his competitors.
Sajid Javid Minsitries
As a Private Secretary
He was made the Private secretary to Sir John Hayes after becoming the candidate of the Pensions and Work select committee. In 2011, a little reshuffling occurred due to the resignation of a politician in which Sajid was made the Private secretary to George Osborne, ex-Exchequer Chancellor. It is also said that he is the first MP who got a chance to be the private secretary. Before this, it never happened.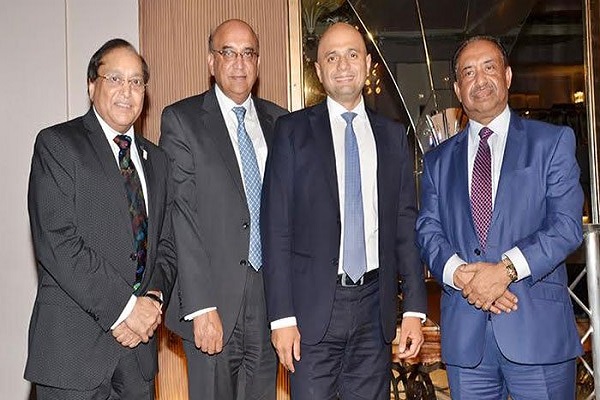 As an Economic Secretary
In 2012, he was made an economic secretary. During his tenure, he looked for oversees Government plans for Lloyds Banking Group and Scotland Royal bank. However, after a year, he got a promotion, and he became a Financial secretary.
As a Culture Secretary
In 2014, he was appointed as a culture secretary in the cabinet. Apart from the culture, he was also made the media and sport secretary. Furthermore, after the resignation of Maria Miller, he was made the Equalities Minister. It is said that he is the first Pakistani British who was given the Government Department.
As a Business Secretary
After the 2015 Elections, he was made the business secretary along with skills and innovation secretary. He held this position during David's government. He made different changes and introduced various innovations during his tenure.
As a Communities Secretary
In 2016, Sajid Javid was made the community secretary in the government of Theresa May. In 2018, he was given more ministries, including Housing in the UK. During his tenure, he introduced commonhold reform and leasehold programs. Furthermore, he made various public appearances and did many conferences.
As a Home Secretary
In 2018, he was made the home secretary after the resignation of Amber Rudd. After becoming the home secretary, he got another recognition by becoming the only Asian to held the Great Offices of State.
As a Chancellor
In 2019, he was made Exchequer Chancellor in the cabinet of Boris Johnson. However, after a few times, the Chief advisor of the prime minister came with another Chancellor without having any discussion with Sajid Javid. It was also said that after the 2019 elections, Javid would no longer be the Chancellor. 
However, in Feb 2020, it was decided that Javid would not be replaced from his post, but he himself resigned from this post on 13th Feb after having a detailed meeting with the PM.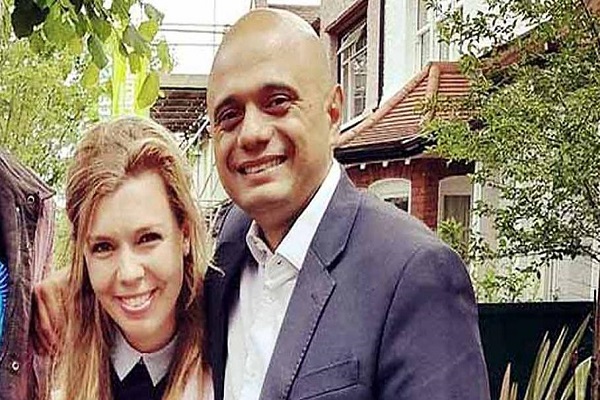 As a Backbench MP
After his resignation, he was made the Backbench MP. In his first appearance to the media, he claimed that he believes that he has a lot to offer to politics. In 2020, he announced that he would lend his services to the child sexual abuse that suddenly increased in the pandemic.
As a Health Secretary
On 26th June 2021, Sajid Javid was made the health secretary along with the social care secretary replacing Matt Hancock. Matt was dropped out from this post after kissing his colleague after a pandemic in the cabinet. Furthermore, after this announcement, he stated that he would do everything to help in this pandemic.
Frequently Asked Questions
Q: Where is Sajid Javid originally from?
A: He is from the United Kingdom.
Q: How old is Javid?
A: He was born on 5th December 1969.
Q: Which university did Sajid Javid go to?
A: He has studied at the University of Exeter.
Q: Is Sajid Javid married?
A: He got married in 1997 to Laura Javid.
Social Media Handle
His social media account include
https://twitter.com/sajidjavid
https://www.facebook.com/sajidjavidbromsgrove/