Pakistan Tehreek-e-Insaf is a Pakistan-based populist and centrist political party and is one of the three largest political parties; it is also the largest party regarding its representation in Pakistan National Assembly general elections 2008. The party dreams of a Prosperous and peaceful Pakistan.
To establish such a Pakistan where every woman and man have higher self-esteem and cares for the country fellows according to love and humanity principles. Imran Khan is the founder of this party, and his goal is to provide justice for every Pakistani. The core objective of PTI is to ensure that the Pakistani nation emerges on the globe as the best nation.
The party leadership believes that Pakistan is a blessed country with fertile land and many natural resources. Due to a lack of honest and able leadership, a country cannot fully utilize its resources and emerge as a progressive and prosperous country. This article carries every detail, including Pakistan Tehreek-e-Insaf History.
| Title | Description |
| --- | --- |
| Government Seats in 2014 Election | |
| National Assembly: | 34 / 342 |
| KPK Assembly : | 61 / 124 |
| Punjab Assembly : | 30 / 371 |
| Senate : | 7 / 104 |
| Sindh Assembly: | 4 / 168 |
| GB Assembly : | 1 / 33 |
| AJK Assembly : | 1 / 41 |
| Party Wing | |
| Membership (2013) : | 10 million (worldwide) |
| Women Wing: | Insaf Women Wing |
| Youth Wing: | Insaf Youth Wing |
| Student Wing: | Insaf Student Federation |
| Information | |
| Founded: | 25 April 1996 |
| Headquarters: | Sector G-6/4 Islamabad, Pakistan |
| Leader: | Imran Khan |
| Slogan: | Self Esteem, Justice, and Humanity |
| Colors: | Green, Red |
| Political Position : | Centre |
| Ideology : | Welfarism Populism Islamic democracy |
| Website: | http://www.insaf.pk/ |
| Vice-Chairman: | Shah Mehmood Qureshi |

Pakistan Tehreek-e-Insaf History
A cricketer turned political figure, Imran Khan, founded this party on 25th Apr 1996 in Lahore. Initially, the party was founded as a socio-political movement. The 1st Central-Executive Committee of the party was made in June 1996 under Khan's visionary leadership, along with Nausherwan Burki, Mehmood Awan,
Mowahid Hussein, Hafeez Khan, Ahsan Rasheed, and Naeem-ul-Haque. The party had grown gradually and didn't get rapid popularity. In Oct 2002, Khan succeeded in becoming a Parliamentarian for his home town Mianwali.
However, he was greatly disappointed by Pakistan's entire political set-up as he considered it inefficient, morally low, and corrupt. He started campaigns to aware Pakistani people of the goals and objectives of his party. 
Joined All Parties Democratic Movement
After Benazir's assassination in 2007 and Nawaz Shareef's return from Saudi Arabia, there was immense pressure upon then-President Musharraf to arrange democratic elections. PTI, and several other political parties and groups, joined the All Parties Democratic Movement in opposition to military rule.
Pakistan People's Party won the general elections held in 2008. PTI boycotted this election, and in 2008, 150,000 people joined PTI as a result of a membership drive. 
Vision
The PTI aims to set-up a fair society built-up on principles of the Holy Prophet (P.B.U.H.). The PTI is striving to make an ideal Islamic state based on economic justice and the rule of law. Its vision is to make Naya Pakistan that would be at peace with neighboring countries.
Mission
The PTI is striving to fulfill its following missions:
Freedom from Mental, Economic, and Political Slavery.

Quick and inexpensive provision of justice. 

Provision of two million jobs to unemployed youth every year. 

Provision of two lac houses every year

Remove illiteracy and enhance the literacy rate.

Complete freedom to express thoughts and views.

No discrimination based on religion.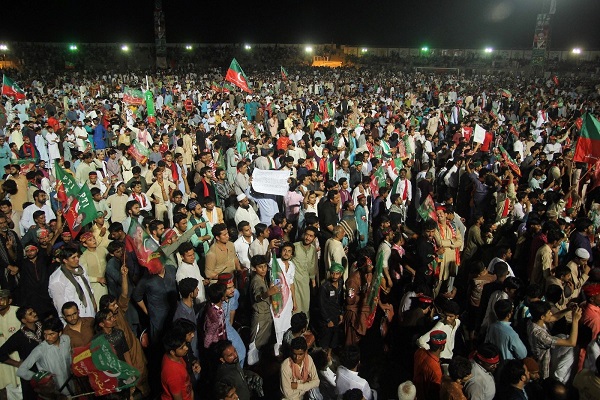 Pakistan Tehreek-e-Insaf Leaders
Imran Khan-Founder and Chairperson

Saifullah Khan Niazi-Chief Organizer

Shah Mehmood Qureshi-Vice-Chairperson

Arshad Dad-Senior Vice-President

Asad Umar-Core Member

Pervaiz Khattak-Core Member

Shafqat Mehmood- Core Member

Chaudhary Muhammad Sarwar- Core Member

Arif Alvi-Founding Member

Fawad Chaudhary-Core Member

Shah Farman-Senior Member

Atif Khan-Core Member

Ali Amin Gandapur-Senior Member

Barrister Sultan-President of PTI AJK

Sardar Khadim Hussain-Senior Member

Zar Gull-Senior Member

Firdous Shamim Naqvi-Core Member

Umar Dar-President of PTI Central-Punjab

Raja Jalal-President of PTI Gilgit-Baltistan

Asad Qaisar-Core Member

Imran Ismail-Senior Member

Dr. Arslan Khalid-Focal Person to PM on Digital-Media

Usman Dar-Senior Member

Aizaz Asif-Senior Member

Raja Khurram-Senior Member
Pakistan Tehreek-e-Insaf Wings
Insaf Research Team

Insaf Research Wing

Labor Wing

Insaf Student Federation

Insaf Welfare Wing

Lawyers Wing

Insaf Doctors Forum

Disabled Peoples' Wing

Sports & Culture Wing

Youth Wing

Think Tank

Women Wing

PTI Experts Group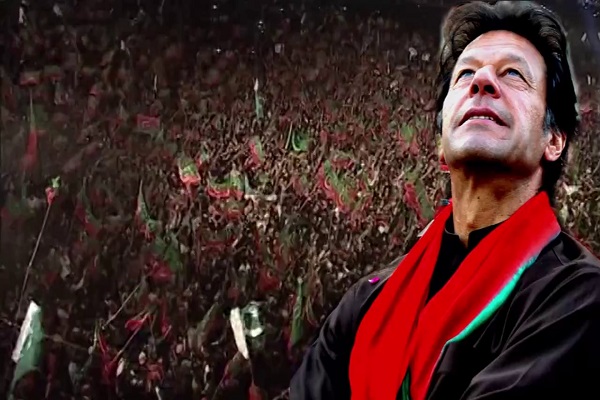 PTI Polices
Economic Policy

Textile Policy

Anti-Corruption Policy

Youth Policy

Health Policy

Education Policy

Local Government

Energy Policy
Pakistan Tehreek-e-Insaf Achievements
Within 22 months, PTI Government has repaid loans worth 5000 Billion Rupees. 

PTI Government returned loans taken from Pakistan State Bank.

PTI Government has established more than Two-Hundred Panahgahs within twenty-two months.

The PM House has been transformed into University after investing Rupees two billion.

The construction of the Kartarpur Corridor was completed, and it was made operational within a few months.

Effective Diplomacy has saved the country from payment of $ 1.2bn penalties in the 'Karkey Case."

The tsunami Project of ten billion trees has been appreciated worldwide, and many developed countries replicated this project.

Sehat Sahulat Card is provided to K.P.K. people.

Through Ehsas Emergency-Cash Program, more than 150 Billion Rupees have been distributed among deserving and needy people. 

The work has been started on several dams that would complete after the completion of PTI's term.

The Government has paid utility bills of small businesses to aid them in a disastrous time of Covid-19.

The current account difference has been reduced to Three Billion dollars from Twenty Billion Dollars within Twenty-Two months.

State Bank reserves have been increased from 9.7 Billion dollars to 12.3 Billion Dollars within 22 months. 

The strength of tax givers has been increased at the rate of seventeen percent. 

Seven Million families in Punjab would receive Sehat Sahulat Card, while 4.6 million Punjabi families have received it.

After Pandemic Covid-19, Khan demanded relief in debt; his efforts bore fruit, and Pakistan secured a relief of 2.4 Billion dollars.  

In his every meeting with Trump, he discussed the issue of Kashmir, leading Trump to act as meditator between Pakistan and India to solve the Kashmir issue.

The impressive Diplomacy of Imran Khan helped the release of many poor and innocent Pakistanis from jails abroad. 

The PTI government has constructed 1824 kilometers of roads in Pakistan. 

Khan reduced the PM staff from 552 to 298 and decreased the PM office's expenses from 509 million to 339 million. 
General Elections 1997 & 2002
After its establishment, PTI participated in the general elections of 1997. Imran stood in 7-constituencies but didn't win the majority in any of these seven constituencies. In general elections of 2002 and from the Mianwali party, Khan secured one seat. 
General Elections 2008
PTI boycotted the general election on 18th Feb 2008 as it believed the electoral process was a fraud and full of irregularities.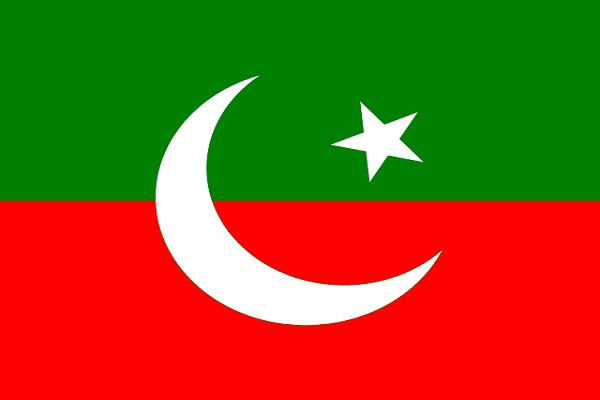 General Elections 2013
On 21st Apr 2013, Khan initiated his campaign from Lahore for the 2013 elections; there, he addressed his audience or supporters at The Mall in Lahore, followed by grand rallies in Dera Ismail Khan and Karak. He hoped to pull out Pakistan from the war on terror and introduce peace in the Pashtun tribal belt in his address.
He addressed several public meetings on 22nd Apr 2013 in Upper Dir District, Lower Dir District, and Malakand and announced uniform and standard education for both poor and rich.  On 11th May 2013, general elections 2013 were held throughout Pakistan. The strongest rival of PTI, PML-N, won this election.
Simultaneously, PTI managed to surpass P.P.P. (Pakistan People's Party), and PTI appeared as the 2nd largest political party in Karachi. According to non-official election results by ECP and Pakistani News media, the PTI chairperson secured three out of four constituencies; he stood winning from NA-71 Constituency, NA-56, and NA-1 Constituency. While his party secured thirty-one directly elected seats in parliament, that was more than it won in 2002. 
General Elections 2018
On 25th Jul 2018, general elections 2018 were organized throughout Pakistan, resulting in a grand victory of PTI in Pakistan National Assembly with one-hundred and sixteen seats. By including five minority and twenty-eight women seats, the total number of seats became one-hundred and forty-nine.
PTI formed Government with an alliance of J.W.P., A.M.L., GDA, BNP-M, B.A.P., PML-Q, and MQM-P. It also made Government in K.P.K. by winning seventy-eight seats, in Punjab with one-hundred and seventy-five seats and an alliance government in Baluchistan.
Khan was designated as PM of Pakistan, winning one-hundred and seventy-six against Muhammad Shehbaz Shareef, who won ninety-six votes. 
Pakistan Tehreek-e-Insaf Controversies
Civil Disobedience & Protests
PTI started its 1st dharna on 14th Aug 2014 and paralyzed Islamabad, Pakistan's capital, to stop the Pakistani Government from functioning. The party was charged with an attack on Parliament and PTV and also for targeting law implementing agencies.
Khan burnt utility bills to motivate his supporters and dharna participants to do the same in a protest against increasing prices of electricity. 
Women Harassment & Media Attacks
PTI was accused of attacking media workers, and many female journalists accused PTI workers of harassment. Women harassment has also been reported in gatherings of PTI. During public protests of PTI, Geo News workers had to hide their stickers to escape from party workers' misbehavior. The party activists also targeted the Islamabad office of Geo News.
Accused of Taking Judiciary's Help 
Ex-President of PTI Makhdoom Javaid Hashmi alleged that Khan was planning to dissolve Government with Nasir-ul-Mulk, the Pakistan Supreme Court's Chief Justice. 
Social Media Handles
https://twitter.com/PTIofficial
https://www.facebook.com/PTIOfficial