Karachi United is a professional Karachi-based football club. As of 2017, KU has a fan following of one lac followers on social media networks. It's the 1st football club having such a large number of social media fans. Home games are played in KU Stadium, which has a capacity of two-thousand people.
As compared to Cricket, Football in Pakistan is not such a popular sport. Several challenges have faded the popularity of this sport at the domestic level. However, the hunger and passion among Pakistani people to encourage and foster this sport is increasing day by day.
Karachi United is working to improve the popularity and chances of football matches in Pakistan and also got an opportunity to tour FC Barcelona one time only. This article has all the information about it, including Karachi United Teams.
| Title | Description |
| --- | --- |
| Details | |
| Type: | Karachi Football League |
| Full Name : | Karachi United Football Club |
| Nickname(s) : | KU |
| Short name : | KUFC |
| Founded : | 1996 |
| Ground : | Karachi United Stadium, CDGK Stadium (alternate) |
| Capacity : | Karachi United Stadium (2,000), CDGK Stadium (15,000) |
| Youngest Squad: | An Average age of 17 years |
| First Club from Pakistan: | Tour the World-Renowned FC Barcelona |
| Games: | 15 |
| Pakistani Professional : | Football Club |
| Location: | Clifton, Karachi |
| Facebook: | https://www.facebook.com/karachiunitedfc/ |
| Website: | http://karachiunited.com |

Founding Details
The club was founded in 1996 and then extended its scope to work with marginalized groups in Karachi. The club aims to provide development benefits via sports to everybody across ethnic and social boundaries and concentrate on discovering the virtuoso and talented players and raising future leaders and high-minded members.
Colors and Crest
Colors of KUFC are black, white, and red. Red, and white are used as a home color. The KU club display 'Three Swords' (Teen Talwar), a famous monument in Karachi, on their badge.
Karachi United Teams
Men's Team
This team was made in 2013 as KU professional football squad to compete for the B Division of Pakistan League and advance to A-League, i.e., PPL (Pakistan Premier League).  The 1st squad was developed and built by academy players, and this squad consisted of teenagers.
In 1st season squad won two matches and lost two games as well. And the team participates in several tournaments across Karachi.
Women Team
In 2010 women football squad was formed to create a team representing Pakistan in FIFA Women World Championship. This women squad represented Pakistan in September 2016 at the 'Intl Women Football and Cultural Festival' in Berlin, Germany.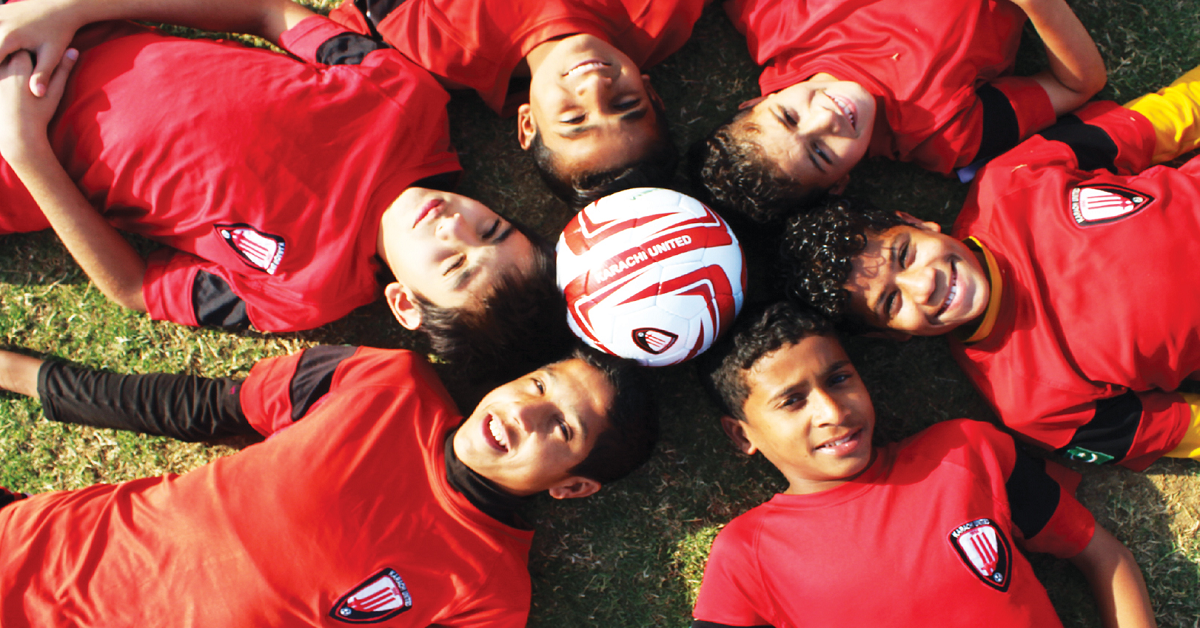 Youth Teams
KU youth squads regularly participate in competitions held in the Middle East. In 2017 four squads visited Barcelona and played fifteen matches during their long-week visit.
1st visit
Karachi United players toured FC Barcelona in 2017, having the honor to be the 1st Pakistani club to visit Barcelona. The squad remained there for a week. During this week, the club played fifteen matches at various levels. At the end of the tour, officials and players watched Leganes vs. Barca live match at Camp Nou.
Club players returned to Pakistan after a successful and long week tour; during this tour, players and coaches got training from Barcelona coaches and competed successfully against the youth club's local teams.
Training Received
During their tour, 53 team members, including forty-four players and nine officials, received FCB coaches' training and learned about their FCB's values and training policies.
The Coaches Jordi, Oscar, and Kiko expressed immense satisfaction with KU players' betterment and improvement and particularly appreciated their discipline. The club played fifteen matches during this tour.
Achievements of KU
Following are some accomplishments of KU from 1996-2015:
1996-Founded KUCF
2001- Initiation of their youth program
2003-Launch of the Karachi's League
2004-Manchester United Visit
2005-KUSC (Schools Championship) Launched
2006-Charlton Athletics 1st Tour
2008- First Tour of Aspire Academy
2009-Initiation of Youth Summer Camp
2010-Formal Launch of Community Program
2013-Launched KU Women Team
2015-Ownership of their stadium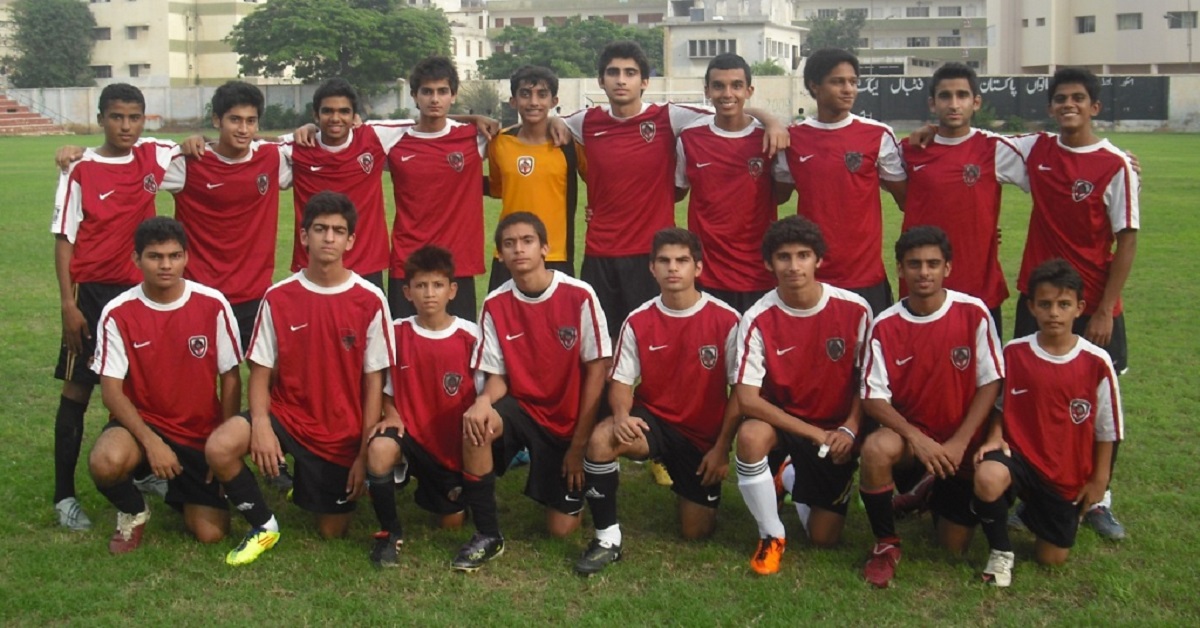 Current Operations of KU
Currently, KU is providing awareness about health, education, and training to one-thousand children. It is impacting ten-thousand individuals positively and is uniting Karachi inhabitants by benefiting its youth across the districts.
Contact Information
Address: Street 20, Block # 1, Scheme 5, Clifton, Karachi, Pakistan
Email:[email protected]
Phone # (021) 35140679