Nishat Mills Limited
Nishat Mills Ltd is one of Pakistan's most modern, well-equipped, and largest and leading textile manufacturing firms. The growing trend is predicted to rise for the coming years as a result of effective policies, tactical and vigilant management, operational discipline, and a successful marketing strategy. Spinning, power generation, processing, and weaving are all part of the firm's production facilities.
They provide eastern colors loaded with elegance and style, redefining fashion and infusing cultural elements into ideas and designs. Designers are in charge of providing clothing that reflects the fashion sense. The beauty lies in cuts and colors that despite being simple are eye-catching and modern. The company is concerned about their customers' needs; thus, they maintain high product quality.
They have something that can touch everyone's minds and hearts, whether they are children or women. Both unstitched and stitched clothing lines are offered. Customers could pick from extensive ranges and new designs. Dresses' panache and sophistication are just breathtaking. Inspired by the customers, companies create designs that bring out the best in their customers. From bold to calm colors, all are transformed into a stunning beauty.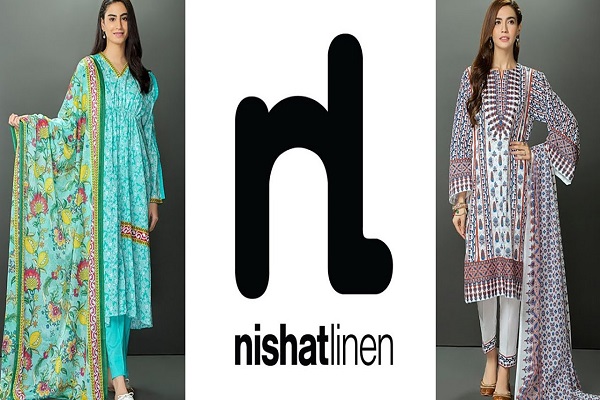 Nishat Linen Collections
Unstitched
3 Pieces
2 Pieces
Printed Shirt Trouser
Printed Shirt Dupatta
Embroidered Shirt Trouser
Embroidered Shirt Dupatta
By Campaign
Summer Collection
Winter Collection
Freedom to Purchase
1 Piece
2 Pieces
3 Pieces
By Campaign
Summer Collection
Winter Collection
Pret
Basic
Shirt
Shirt Dupatta
Shirt Trousers
Embroidered
Shirt
Shirt Dupatta
Shirt Trousers
Aura
Lowers
Luxury
By Campaign
Summer
Winter
Luxury Pret
Ready to Stitch
Pret
Lowers
Wraps
Lounge Wear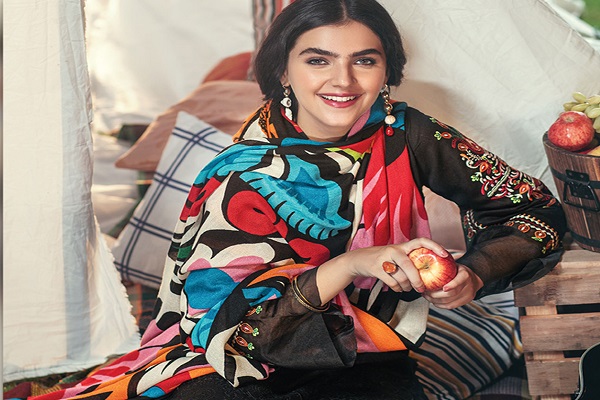 Men
Luxury
Pack Suit
Loose Fabric
Home Linen
Towels
Kids
Cushions
Curtains
Prayer Mats
Fillings
Bed Linen
Bed Sheets
Comforters
Bread Spreads
Bridal Sets
Duvet Covers
Table Linen
Kitchen Accessories
Tea Cozy
Oven Mitts
Aprons
Bread Baskets
Accessories
Bags
Wallets
Vanity
Clutch
Hand Bags
Back Packs
Mask
Jewelry
Necklaces
Rings
Ear Rings
Bracelets
Camisole
Wraps
Winter
Summer
Cape Shawls
Foot Wear
SunGlasses
Kids
Kids Bags
Kids Masks
Kids Footwear
Kids Sun Glasses
Hair Accessories
Nishat Linen Privacy Policy
The authoritative persons or company lawyers determine privacy policy. The Privacy Policy regulates how NL uses, collects, uses, retains, or discloses information obtained from users of the NL website. This privacy policy is applied to sites, services, and products offered by the company.
E-Store Terms
The customer is not allowed to use products for any unauthorized or illegal purpose, and may not break any laws while using the Service.
Customers should not transmit destructive codes, viruses, or worms.
Any violation of these terms would result in termination of Services.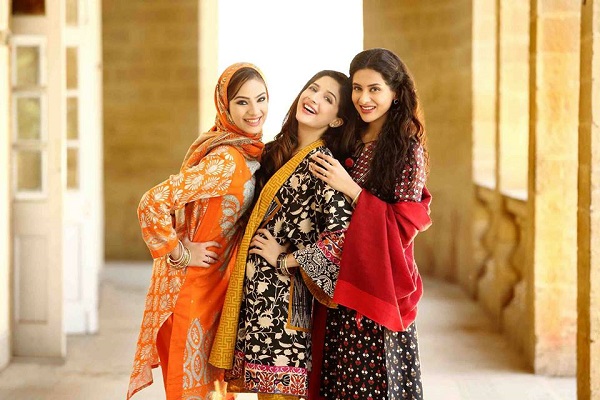 General Terms & Conditions
The store reserves the right to deny services to anybody at any time for any reason.
Customers should understand that their content (except credit card details) could be transferred unencrypted involving
transmissions across different networks
changes to adapt and confirm to technical needs of connecting devices or networks
Customers agree that he/she would not sell, duplicate, copy, exploit or resell any service portion, service access, service usage without written permission.
Exchange & Return Policy
Nishant Linen fully adheres to the terms & conditions for exchange and return:
They make every effort to assist their valued clients in exchanging their Product (s) items purchased online, subject to the following terms.
Customers are asked not to accept their orders if their item is damaged or the seal has been opened.
Customers can only exchange items from the outlet once within fourteen days of placing an order.
The items must be in their unused and original condition, with a price tag and invoice. Nishat Linen would not accept a return or exchange if the care instructions are not followed.
Instead of cash refunds, a coupon of the same value will be issued to E-Store buyers only. The coupon would be valid for seven days and may only be used in the E-Store.
If there is no Nishat Linen outlet, customers are required to send an e-mail at nishatonline@nishatmills.com with the order id explaining the exchange case.
Replacement would only be considered if the customer wishes to exchange in the same category, subject to stock availability.
Upon arrival, all returns would be examined in the Online warehouse of NL.
Refund Policy
Whenever a refund is approved, a credit would be automatically credited to a debit/credit card within two weeks.
If the customer hasn't received a refund within the specified time frame, he/she is required to contact the bank.
It could take a little time for a refund to be posted. Items on sale are not refundable.
Shipping
Shipping is free throughout Pakistan on purchases of Rupees fifteen-hundred or more.
When returning or exchanging the products, the customer should send it to the address provided: Nishat Linen E-store twenty-one Km, Ferozepur Road Lahore Pakistan 54400, providing the order id on the parcel.
NL E-store would bear all shipping charges if E-store provided incomplete, incorrect or damaged orders; otherwise, the client will be responsible for the shipment charges on return & exchange.
Store Locations
Karachi
Rawalpindi
Islamabad
Peshawar
Faisalabad
Multan
Bahawalpur
DGK
Jhelum
Gujrat
Gujranwala
Lalamusa
Sahiwal
Mandi Bahauddin
Sargodha
Sialkot
Quetta
Ali Pur
Sheikhupura
DJK
Abbottabad
Hafizabad
Muzaffarabad
Wah Cantt
Swat
Hyderabad
Bhikhi
Sukkur
Mirpur
Rahim Yar Khan
Sukheki
Okara
Layyah
Jhang
Phalia
Wazirabad
Daska
Vehari
Gojra
Haripur
Frequently Asked Questions
Q: Who owns Nishat Linen?
A: Mian Muhammad Yahya is the owner of the Nishat group.
Q: Is Nishat Linen an international brand?
A: In Pakistan, the brand has approximately 70 brands while it also operates in different countries including Canada, Dubai, Abu Dhabi, etc.
Social Media Handles
Contact Information
E-mail: [email protected]
Telephone # 042-38103311