Niazi Express is a famous transport company in  Pakistan . Mostly people in  Pakistan  like to travel with Niazi transport because its all facilities are very good. One of the important thing about Niazi Express is that its service is available in all cities of Pakistan. Fares are very less of all routes of Niazi Express.Niazi Express Bus Service is well recognized for its frequently scheduled passenger service and it is playing an important role in delivering social inclusion, trade, helping people in rural and urban areas for business, career, education, service, training, shopping, health  and leisure.[1] Niazi Express is a famous transport company in Pakistan
| Title | Description |
| --- | --- |
| Details | |
| Type: | Public Transport Company |
| Name in Urdu: | نیازی ایکسپریس |
| Traded As: | Private Limited |
| Founded: | 1990 |
| Headquarter: | Lahore, Punjab, Pakistan |
| Key People: | Arshad Khan Niazi, Tahir Khan Niazi, Fasial Khan Niazi, Waheed Murad Ghouri, |
| Product: | All Kind of Transport Services |
| Revenue: | |
| Owner: | Azam Khan Niazi |
| Number of employees: | So Many |
| Information | |
| Head Office: | In Lahore |
| Address : | Band Road, Near Bakar Mandi, Lahore |
| Landmarks : | Bakar Mandi, Band Road |
| Phone: | +92-42-37467555 |
| Mobile : | 0300-8005216, 0308-4667733 |
| Fax: | +92-42-37467255 |
| website: | http://www.niaziexpress.com.pk |
| Branch Office: | In Abbottabad |
| Address : | Ramlina Hotel, Fawara Chowk, Abbottabad. |
| Landmarks : | Fawara Chowk, Ramlina Hotel |
| Phone : | +92-992-335238 |
| Destinations: | More than 15,000 destinations with 150,000 daily departures |
| Islamabad Branch: | 051-2264249 |
| Rawalpindi Branch: | 051-4449309 |
| Murree Branch: | 051-3411475 |
| Faisalabad Branch: | 0300-7240512 |
| Peshawar Branch: | 0333-9103912 |
| Karachi Branch: | 021-5657190 |
| Sarghoda Branch: | 0300-4791007 |
| Khanewal Branch: | 0321-7874871 |
| Multan Branch: | 0301-4170374 |
| Sahiwal Branch: | 0300-7945663 |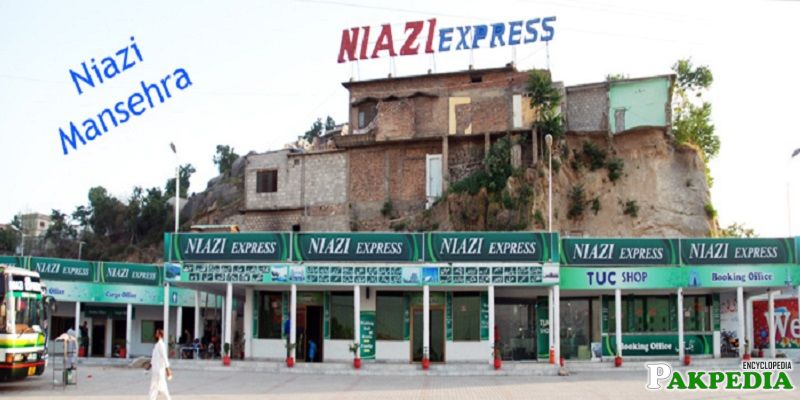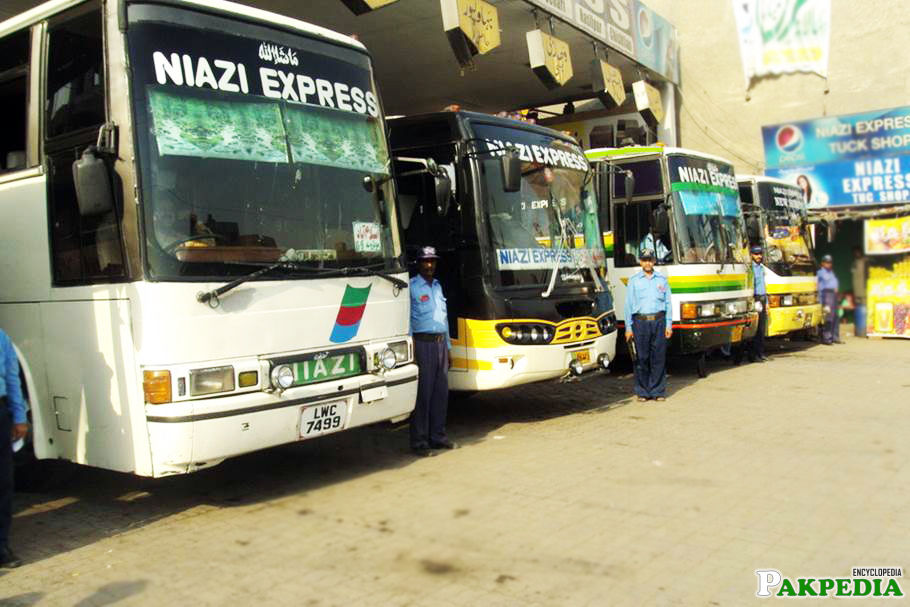 About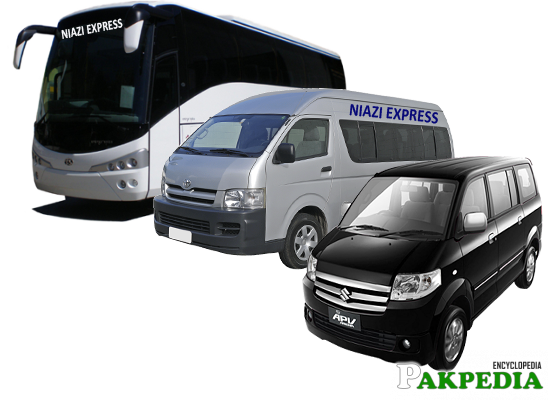 Company Profile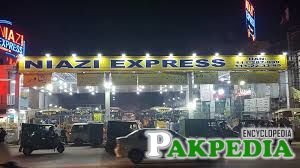 Founded in 1990, Niazi Bus Services is the largest provider of intercity and urban bus transportation, serving more than 15,000 destinations with 150,000 daily departures across Pakistan. It has become a  Pakistan  icon, providing safe, enjoyable and affordable travel to 54 million passengers each year. Niazi Express is well known for its regularly scheduled passenger service and it is playing an important role in delivering social inclusion, helping people in rural and urban areas for business, trade, career, service, education, training, health, shopping and leisure. .[2] Founded in 1990, Niazi Bus Services is the largest provider
Mission Statement
Provide safe, Reliable and affordable intercity road-passenger transport in  Pakistan  by focusing our resources. We will meet the changing needs of our passengers with absolutes of integrity, efficiency and professionalism. We will grow the company through the grace and guidance of God, by our commitment to the advancement of our people and the Kingdom of God on earth, and by winning our laurels honorably through fair trading and exceptional effort. [3] Provide safe, Reliable and affordable intercity
C.E.O Message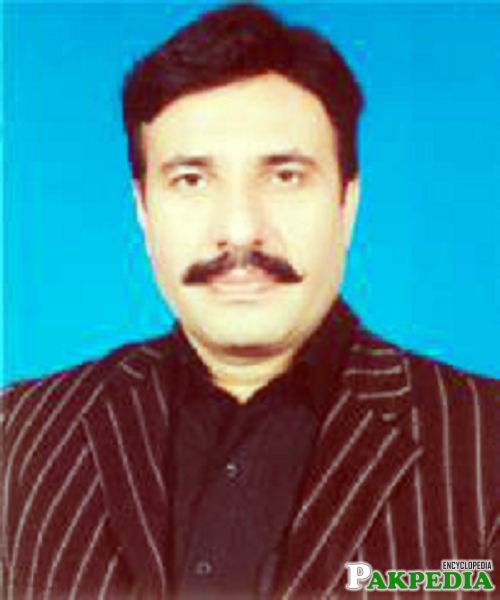 We know our passengers, we know their needs, and we know their problems. We are in a journey to establish more comfortable, more affordable, more reliable and more enjoyable transportation system to deliver more values to our passengers. Today we are better than yesterday, tomorrow we will be better than today (IN SHA ALLAH)..Message to every travelers is " passengers! Niazi express always remembers you''…. We are trying to win your hearts; we are serving to make you smile. We run buses with our hearts not with fuel..Transportation is a 24 hours business so it's also a 24 hours responsibility. As a transport facilitator, we have proven ourselves a helping hand to new comers into transport sector. [4] We know our passengers, we know their needs
Team Niazi Express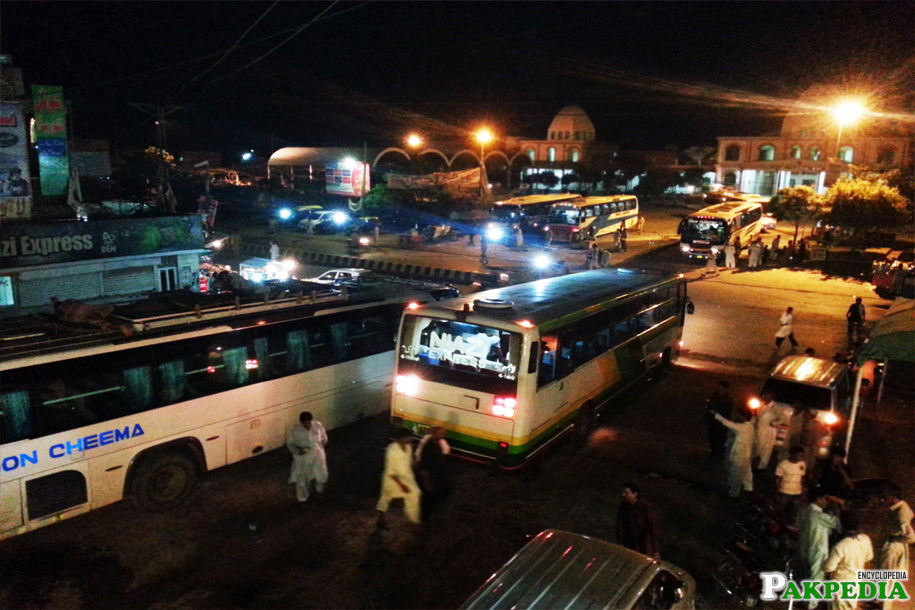 Waheed Murad Ghouri (General Manager)
General Manager of Niazi Bus Services responsible for control the niazi terminals envoirment bus services, new routes ,manage new bus services.extend the niazi express services to diffrent cities of pakistan.[5] General Manager of Niazi Bus Services responsible
Arshad Khan Niazi  (Managing Director)
Leading the Intercity bus services of Niazi express.responsible for the daily business of the company.represent the company as intercity service leader and Director
Tahir Khan Niazi  (Managing Director)
Managing the Terminals of Niazi Express.growing the Business of company Developing new Terminals and new services.
Fasial Khan Niazi  (Managing Director)
Director of cargo services and city express services of niazi express bus services.
Bus Services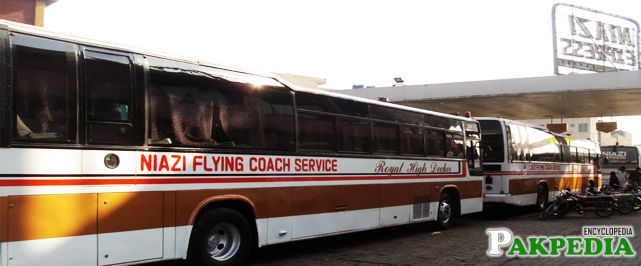 Mainliner Passenger Transport
With a record of uncompromising excellence Niazi Express Mainliner Passenger Service seamlessly covers a vast network of cities and major towns.From the moment you book your ticket, until the moment we hand you your luggage at your destination, we make sure your journey is a smooth, comfortable and safe experience. The Fifty million plus passengers we´ve carried safely and punctually in this vast subcontinent are testimony to the superior service we deliver day and night with 125 Luxuary Buses, 120 Bus Shelters, and 10 Routes to all over the pakistan.[6] With a record of uncompromising excellence Niazi Express
Intercity Bus Services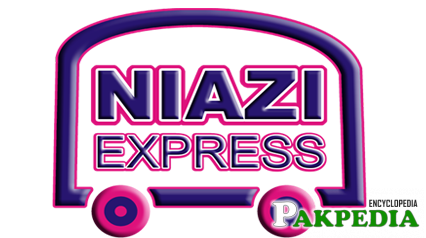 200 Intercity Buses, 50 Stations, 23 Routes. Niazi Express and have gained considerable popularity due to their reliability, security and good service Smaller vans and buses are used for transportation.Neat clean buses away from dusty envoirment most useable and popular service in lahore city.
Mini Bus Apvs High-Roofs
All type of buses for all type of passengers.Niazi Express cares all type of people let the people free to choose vehicle of their own type for their safe and affordable journey. Niazi Company has 6 Major Routes of Mini-Buses, starting from Lahore.Apv's High-Roofs,High-ACE Mini Costers services to diffrent towns and cities …[7] All type of buses for all type of passengers
Cargo Services
Niazi Express now offers a parcel delivery service between any of our Niazi Express Terminal nationwide. As Niazi Express routes include all major towns and cities in Pakistan, we can ensure that whatever you send with us will reach its destination safely and will be available for collection within 48 hours. Unless Niazi Cargo and a passenger agree otherwise, and at the sole discretion of Niazi Express, each fare-paying passenger is permitted to take, free of charge and AT OWN RISK, two pieces of luggage, each of which does not exceed 80cmx60cmx30cm in size, of a total mass not exceeding 20kg. The kilograms as weighed by Niazi Cargo's scales will be the chargeable kilograms. Niazi Express reserves the right to charge an additional rate per kilogram for luggage exceeding 20kg in total. Niazi Express reserves the right to refuse the carriage of luggage that does not comply with these conditions. Passengers should obtain an Niazi Express luggage sticker when boarding. Unaccompanied luggage will not be carried. Niazi Express is not responsible for loss or damage to passengers' luggage, hand luggage or personal effects, except if such loss or damage arises directly or indirectly from the gross negligence or wilful misconduct of Niazi Express or any person acting for or controlled by Niazi Express. Niazi Express does not provide any insurance cover for its passengers, their property or luggage. All passengers should ensure that they are adequately insured. Niazi Express will not participate in any way whatsoever in the transport of drugs, weapons or illegal items and will co-operate in full with the authorities in any country, to prevent the transport of these items on its vehicles. fireworks is not permitted on any of Niazi Express's vehicles. Large items must be carried in the luggage compartment and loaded only by Niazi Express's employees, agents or other persons acting on behalf of Niazi Express.[8] Niazi Express now offers a parcel delivery service
More Imformation About Niazi Express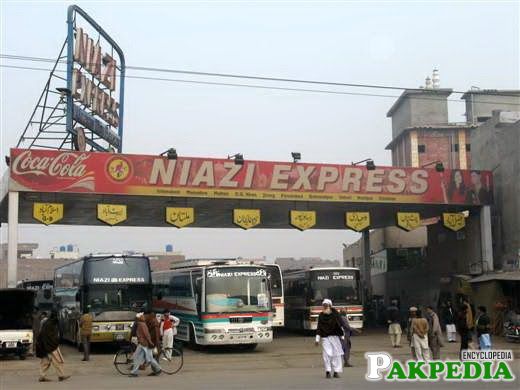 To maintain and grow NIAZI EXPRESS in the all transport Network operator of choice in Pakistan. Through profitable trading and acting as a change agent, NIAZI EXPRESS will strive to assist in the establishment of a stable, peaceful, democratic and law abiding society in which it could sustainability exist in the future.Our vision shall be achieved through dedicated Values some of the values are .[9] To maintain and grow NIAZI EXPRESS in the all transport
We believe in growing and developing our Services by offering an innovative and ´can do´ attitude without compromising quality..
Our passenger´s safety is of utmost importance to us. We take every possible precaution to ensure that we transport them safely and comfortably. We choose our buses to enhance our passenger´s comfort and wellbeing.
Our business is about moving people by people. Teamwork and the coordination thereof is what make our business different from our competitors. There is no "I" in teamwork.