Advancing the legacy of kohistan, a name that used to rule the passengers minds in the decades of 80's & 90's. A generation before, kohistan meant lucky #76, speed & leader on the road. Today it is transforming it's meaning as Kohistan Express which would mean convenience, technology & total customer satisfaction. Kohistan operates a large fleet of luxry buses on key national routes & plans to expand its network all accross Pakistan. Professional management, technology orientation and hospitality are key pillar of Kohistan Express.[1] Advancing the legacy of kohistan, a name that used
| Title | Description |
| --- | --- |
| Details | |
| Type: | Transport Company |
| Name: | Kohistan Express |
| In Urdu: | کوہستان ایکسپریس |
| Traded As: | Private Limited |
| Headquarter: | Faisalabad, Punjab, Pakistan |
| Number of employees: | So Many |
| Information | |
| Head Office: | In Faisalabad |
| Address: | Near Railway Station, Faisalabad |
| Phone: | 041-111-776-444 |
| Cell #: | 0311-1776444 |
| Email: | info@kohistanexpress.com |
| website: | https://www.kohistanexpress.com |
| Terminal # 1: | Multan |
| Phone: | 061-111-22-4488 |
| Cell #: | 0313-5082810 |
| Terminal # 2: | Peshawar |
| Phone: | 091-226-277-5 |
| Cell #: | 0300-3000175 |
| Terminal # 3: | Mansehra |
| Phone: | 0997-301-699 |
| Cell #: | 0321-4974299 |
| Terminal # 4: | Bahawalpur |
| Phone: | 062-2888-358 |
| Cell #: | 015-8222649 |
| Terminal # 5: | Sadqabad |
| Phone: | 068-111-597-597 |
| Cell #: | 015-6790597 |
| Terminal # 6: | Rawalpindi |
| Phone: | 051-111-287-444 |
| Cell #: | 0346-2874444 |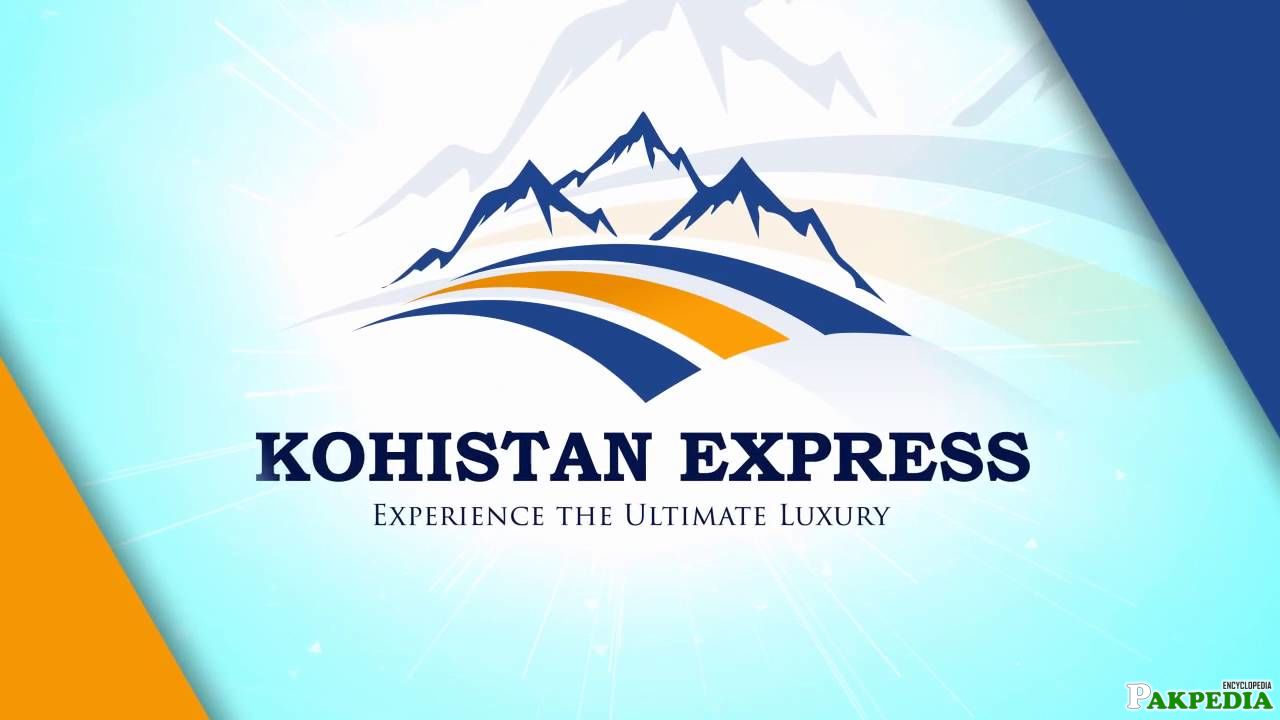 About
Kohistan Express Bus Service
Kohistan Express bus service is the best Bus Travelling Service in Pakistan. You can get information and reserve your seats by just calling at Kohistan Express desired City terminal. Travel with ease, economy and respect with Kohistan Express bus service. Kohistan Bus service is an oldest transport company which have good image in all over the Pakistan. Paperpks.com is only web who give all detail about fares of every transport company and also shares their routes. Kohistan is only best service from Lahore to Faisalabad therefor mostly citizen wants to travel with this transport company.[2] Kohistan Express bus service is the best Bus Travelling
Features
Fully air-conditioning waiting halls 
A team of skilled guard at all terminals
Security checking of passengers at boarding time
Before boarding, carry-on belongings of each passenger is checked
TMovie capturing of all passengers before the departure
Kohistan Daewoo Service
Kohistan  Daewoo is part of Kohistan Express and a famous us service known in all over the Pakistan. Mostly people of the Pakistan like to travel with this bus service. Kohistan assure its passengers a secure & safe journey. Many things keep in mind during start any project. For this reason a divide Security Department is operational with highly professional staff. [3] Kohistan  Daewoo is part of Kohistan Express and a famous
Services
The Security Department is committed to deliver quality security services to our passengers through defined procedures and measures. We have formalized and automated systems that enable us for effective and efficient results. [4] The Security Department is committed to deliver quality
Our Featured Services
At Kohistan, safety of this asset is guaranteed. Punctuality & regularity is the key feature of our service, which is assured by leaving no stone unturned in making timely departures and arrivals. The passengers are valuable to us, so as their time. [5] At Kohistan, safety of this asset is guaranteed
Our courteous and trained crew is responsible for a safe & luxurious journey. We are pioneer of introducing the concept of road hostess in the bus. Crew, which consists of Driver, Hostess and A Guard, is selected and trained in a manner to handle its duties professionally.[6] Our courteous and trained crew is responsible
Every possible support is available for carrying personal luggage while traveling. Please be aware that depending on local regulations, certain items which may cause injuries may not be taken on board in your carry-on baggage. Following are some available facilities:
Luggage upto 30-kgs can be carried by each passenger. 
In case of extra luggage, ELT facility can be availed. 
Attachment of luggage tags for safety and security. 
Luggage is handled by trained loaders. 
Porters providing free service.  
Add comfort to your journey by traveling through our luxury buses. Buses are equipped with
Comfortable and spacious seats. 
Latest audio visual technologies. 
Online tracking system. 
Apart from this, a calm and peaceful environment is maintained in the bus for a luxurious traveling.
Audio / Visual Entertainment
Kohistan is committed to make your journey full of comfort & excitement. Traveling starts with recitation of  Holy Quran, then followed by Audio Visual Entertainment including: [7] Kohistan is committed to make your journey full of comfort
Audio Songs. 
Family Movies, Dramas, Songs and Documentaries. 
Switching System with Multiple Choices of Audio & Video. 
Daily Newspapers are also available in the bus. 
Provision of Head Phones with every seat for an undisturbed enjoyment.
Passengers can add to their joyful moments during the journey by reading latest newspapers and informative, entertaining and educational contents presented in Kohistan Magazine i.e. "Hamari Manzilen" addition of which has been admired on large basis by valuable customers.
Important Note
Confirm your seat after reservation.
Must reached 30 minutes before travelling.
Each Elite Luxury time has 50 rupees extra charges.
Buy your ticket on time otherwise it will be automatically cancelled.
Membership
Blue Card
Available seat issued on priority
Access to all seats except first 2 rows
Silver Card
Golden Pax Coupon Number
Available seat issued on priority
Access to select seat in 2nd row four seats
Gold Card
Priority boarding
Special protocol
Seat issued on priority
Golden Pax Coupon Number
Lounge access throughout the Kohistan network
Kohistan staff may try for guaranteed seat, even on fully booked bus in first row 4 seats till last minute[8] Kohistan staff may try for guaranteed seat
Terminals
| Terminals  |  City | Phone #  |  Cell # |
| --- | --- | --- | --- |
|  1 |  Faisalabad |  041-111-776-444 |  0311-1776444 |
|  2 |  Multan |  061-111-22-4488 |  0313-5082810 |
|  3 |   Peshawar |  091-226-277-5 |  0300-3000175 |
|  4 |  Mansehra |  0997-301-699 |  0321-4974299 |
|  5 |  Bahawalpur |  062-2888-358 |  015-8222649 |
|  6 |  Sadqabad |  068-111-597-597 |  015-6790597 |
|  7 |  Rawalpindi |  051-111-287-444 |  0346-2874444 |