Nayyar Ejaz is a versatile Pakistani actor who started his career with TV dramas, and his excellent acting compelled the filmmakers to cast him in films. He has played many roles in his career, sometimes as a tyrant Indian soldier, sometimes as a big smuggler, sometimes as a tyrant and sometimes as a corrupt minister. This article has all the information about Nayyar, including Nayyar Ejaz Biography and Nayyar Ejaz Dramas.
| Title | Description |
| --- | --- |
| Personal | |
| Name: | Nayyar Ejaz |
| In Urdu: | نیر اعجاز |
| Famous As: | Actor |
| Nationality: | Pakistani |
| Residence: | Karachi |
| Religion: | Islam |
| Profession: | Actor |
| Years Active: | 1992-present |
| Debut Movie: | Chand Girhan |
| Height: | 5 ft 10 inches |
| Website: | https://www.facebook.com/ejaznayyer/ |
| Born | |
| Date: | 4th August 1975 |
| Place: | Karachi |
| Family | |
| Ethnicity: | Sindhi |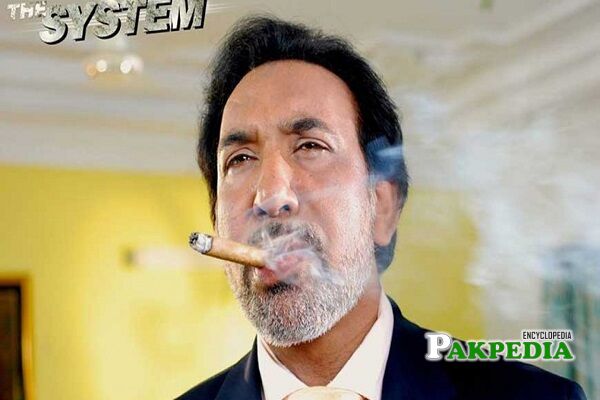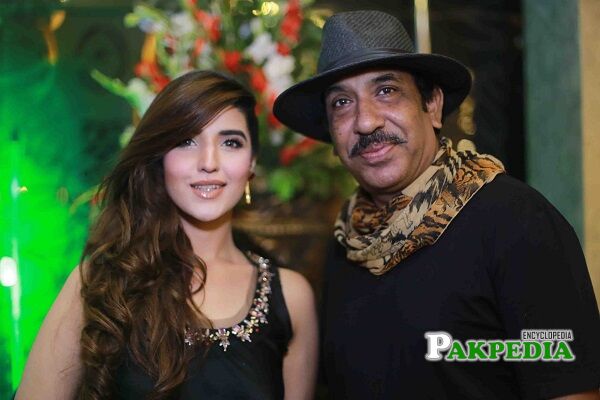 Nayyar Ejaz Biography
It's not necessary to have a formal education in acting to be a successful actor. Acting is a God gifted talent that is bestowed to some people only, and Nayyar is one of the actors who made his name in the showbiz industry based on his natural abilities. The success of a villain is determined by the hate he receives in the role of a villain, and Ijaz has enjoyed this success after every negative role he played. 
He plays the role of a villain so beautifully and deeply that people involuntarily start hating that negative role. But when he performs in sitcoms, it's hard for the audience to believe that he has appeared as a villain in many serials and films. His accent and majestic voice add to the charm of his acting. Hollywood has Samuel L. Jackson, Bollywood has Om Puri, and Lollywood has the magical voice of Nayyar.
Nayyar date of Birth
He was born on 4th August 1975 in Karachi. Currently, he is a resident of the same city.
Education of Ejaz
He completed his early education from Karachi.
Showbiz Career
Early Career
In the mid-80s, he desired to be a cricketer, but destiny has some other plans for him, and his father's ailment made him go back to Quetta. It was in Quetta where his acting talent was disclosed fortuitously at a clothing shop of his friend. At that time, he was matric student, but his enchanting personality and gravelly voice compelled a TV director to star him in a Pakistan Television (PTV) drama.  
Popular TV Dramas
He properly started his showbiz career in 1990 with PTV (Pakistan Television) Corporation. His role as Kali Daas in drama 'Laag' and Salman in the all-time hit drama serial 'Dhuwaan' rose him to fame. He played a negative role in drama 'Laag,' which is unforgettable and everlasting. No one could play this negative role the way he played it. Most of the audience used to be tear eyed after seeing his cruelty to Kashmir's residents.  
The various characters he performed made him a much-desired actor in Pakistani showbiz. He has played mostly negative and serious roles in his TV and film career, so to see him in the role of eunuch's guru in drama serial 'Janjalpura' was no less than a surprise for the fans. Many senior actors have worked with him in 'Janjalpura,' but the appreciation he has received has not been received by anyone else. His character in popular drama serial 'Cheekh' starring Saba Qamar and Bilal Abbas Khan was equally praised.
Filmography
In 1997 he appeared in Lollywood film 'Chaand Girhain'; 1st film of his career. Owing to his acting talent, he was cast in many Pakistani films, including 'Wrong Number Two,' 'Actor in Law,' 'Janaan,' 'The Legend of Mola Jatt,' 'Bajii' and many others. Whatever the role is, whether it's the role of an authoritative resident of Swat in film 'Janaan' or the role of an Arab Sheikh in 'Na Maloom Afrad 2', he performed it sagaciously. 
His character in film 'Baajii' splendidly penned down by Urfi Sahib under the direction of talented director Saqib Malik. For this character of 'Chaand Kamal,' he cropped his hair, wore a wig and behaved oddly, and gave life to his role. He made a spectacular entrance in the starting scene wearing a towel and swaying on a Punjabi song and received immense appreciation from viewers. For this brilliant performance, he bagged the Best Supporting Actor Award at MISSAF (Mosaic International South Asian Film Festival).  
Nayyar Ejaz Movies
Chand Girhain
Mjhe Jenay Do
Laaj
Moosa Khan
Bhaii Log
Zilay Shah
The System
Saltanatt
Moor
Naa Malom Afraad
Wrong Number
Salute
Swaal 7 Crore Dollar Kaa
Janan
Zindagii Ktne Haseen Hei
Team
Actor In Law
Rahmm
Saaya E Khuda E Zuljalaal
Mehrunisaa V Lab You
Naa Maloom Afraad Two
Geo Sir Uthaa Key
Maan Jaoo Naa
Teefa In Trouble
Bajii
Zarar
The Legend of Molaa Jatt
Nayyar Ejaz Dramas
Cheekh
Barfii Ladu
Gul O Gulzar
Haania
Nazr e Bad
Jin Ke Aye Ge Baraat
Laaj
She
Samjhoota Express
Love Life Aur Lahore
Akbari Asghari
Zainabaay
Khurchann
Kaanpur Se Kapaas Tk
Gharoor
Dil Dubai Sehraa
Dewaangii
Tanveer Fatima
Tarikiyaan
Sarkaar Sahib
Khuda Gawaah
Haqiqat
The Castle Ik Umeed
Janjal Pura
Laag
Baarish Ke Baad
Dhuwaan
Social Media Handles
His social media account include