Naeem Bokhari is a Pakistan-based lawyer and media personality. He previously hosted 'Khabarnak' on a private news channel of Pakistan, 'Geo News.' On 23rd Nov 2020, he got designated as chairperson of PTV (Pakistan Television Corporation).
In January 2021, Islamabad High Court (IHC) stopped him from working as PTV's chairperson. In June 2016, he became associated with Pakistan Tehreek-e-Insaf. This article has all the details including, Naeem Bokhari Biography.
| Title | Description |
| --- | --- |
| Personal | |
| Name: | Naeem Bokhari |
| Local Language Name: | نعیم بخاری |
| Famous As: | Anchor |
| Nationality: | Pakistan |
| Residence: | Lahore |
| Education: | LLB |
| Religion: | Islam |
| Profession: | Advocate and Television Personality |
| | |
| Zodiac : | Scorpio |
| Awards : | Best anchor award 2016 |
| Born | |
| Date: | 23rd March 1948 |
| Place: | Lahore Pakistan |
| Family | |
| Spouse: | Tamannah Khan (m. 1995), Tahira Syed (m. 1975–1990) |
| Children: | Noor Zainab, Noor Fatimah, Kiran Bokhari, Hasnain Bokhari, Abbas Bokhari |
| Parents: | Syed Altaf Hussain Bokhari |
| Siblings : | Saleem Altaf |
| Profession: | Advocate and Media Personality |
| Relatives: | Saleem Altaf |
| | |
| Political Party: | PTI |
| Joined Date: | June 18, 2016 |

Naeem Bokhari Biography
Naeem is a renowned lawyer and a media personality. Besides these two careers, he also joined politics. In June 2016, he made himself part of Imran Khan's political party Pakistan Tehreek-e-Insaf (PTI), with a vision and mission to fight against corruption.
He is a courageous and straightforward personality. He raised his voice against chief justice Iftikhar Muhammad Chaudhary via writing an open letter. Naeem Bokhari disclosed Iftikhar's son Arsalan's police career in his letter mentioning that Arsalan worked as a Doctor in Baluchistan. His letter led to the membership termination of Iftikhar in Punjab Bar Council.
Naeem Date of Birth
He was born on 23rd Mar 1948 in Lahore, Pakistan.
Education of Naeem
He attended Government College University (GCUF) Lahore to complete graduation and later studied Law.
Naeem Bokhari Family
His elder brother Syed Saleem Altaf is a Pakistani cricketer. Altaf played twenty-one Test matches and six One Day Internationals (ODIs) from 1967-1978.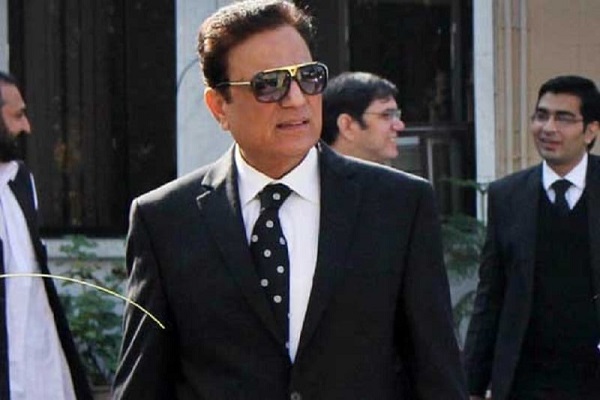 Naeem Bokhari Wife
Naeem tied the knot twice, 1st with Tahira Syed, a renowned ghazal singer. He has a daughter Kiran and a son Hussnain from his 1st wife. Both Kiran and Hussnain are lawyers. Hussnain is residing in Muscat while Kiran is working in NYC (New York City).
In 1995 Bukhari married Tamanaha. From Tamanaha, Bukhari has two daughters and one son. He suffered significant injuries in May 2018 after falling in London underground station. He had rib and head injuries.
Career
As a Host
He joined Khabarnaak on Geo Television in 2015, replacing the previous host Aftab Iqbal. He also hosted some other shows, including Naeem Bukhari Kay Sath and Apnay Andaaz Sey, and interviewed many personalities. In his show Khabarnak, he invited Imran Khan for an interview.
Letter Against Iftikhar Chaudhary
He penned down an open letter against Iftikhar Muhammad Chaudhary, then-Chief Justice; this letter was published on 16th Feb 2007 and generated controversy. President Pervaiz Musharraf dismissed Chief Justice after the publication of that letter. When controversy reached its peak, Punjab Bar Council canceled Iftikhar's membership of 'Punjab Bar Council.'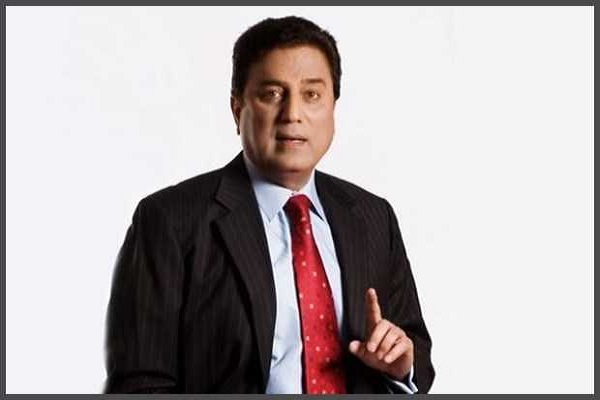 Allegations Against Arsalan
On 9th Mar 2007, then-President Pervez fired Chaudhary. All the charges against Chaudhary were mentioned in a letter penned down by Bukhari. Most of the allegations against JCP were linked to his son Arsalan's career in police while working as a doctor in Baluchistan.
When a reference against Iftikhar was presented before Supreme Judicial Council, the government officials who were facilitating Arsalan were ready to comment against Iftikhar.
Allegations Against Aftab Sherpao
In his letter, Bukhari mentioned Aftab Sherpao, the Interior Minister. He had issued a notification to treat Iftikhar's son with care and respect and then allowed him to receive police training. Bukhari mentioned in his letter that Arsalan got this special attention because of his father's strong position.
He was later designated to FIA (Federal Investigation Agency) on deputation after obtaining the Federal Interior Minister's written permission.
Joined PTI
On 18th Jun 2016, he joined PTI (Pakistan Tehreek-e-Insaf), and that same evening he formally announced this association. Khan thanked him for his association with PTI and displayed his trust and hope in Bukhari to help the party in its struggles against corruption.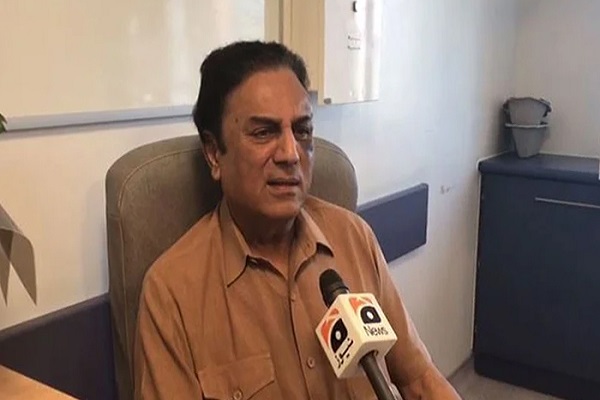 Designated PTV's Chairperson
On 23rd Nov 2020, PM Imran Khan designated him as chairperson of PTV (Pakistan Television Corporation).
Quit Chairperson Post
In Jan 2021, IHC (Islamabad High Court) stopped Bukhari from working as PTV's chairperson. Chief Justice of IHC Athar Minallah led the single bench who announced the decision after hearing similar petitions filed against the appointment of Bukhari, stating it a violation of the Supreme Court Judgment of 2018.
Athar asked if the Pakistani government had relaxed the upper age limit before the appointment. Ministry of Information & Broadcasting responded that two summaries had been forwarded to the federal cabinet on 13th and 26th Nov. The judge stated that as the federal cabinet hadn't made a clear decision, so Bukhari can't work as PTV chairperson.
Social Media Handles
His social media account include
https://twitter.com/naeembukhariadv
https://www.facebook.com/NaeemBukhariAdv