Nadia Khan Actress
Nadia Khan is a stunning Pakistani actress and host who has been associated with the industry since the 1990s. She has hosted various shows, including Breakfast with Nadia, Nadia Khan show, and more. She was also awarded the Best Presenter award in 2007 and 2008. Besides being an impeccable host, one can't doubt her acting skills.
Coming from a Pathan family, it wasn't easy for her to be in the media industry. Nadia is bold, fierce, independent, and gorgeous who never hesitate to speak her heart on the screen. She is inevitably one of the impeccable hosts in the industry who has been a part of many great shows so far.
| | |
| --- | --- |
|                 Title |                      Description |
| Name: | Nadia Khan |
| Nationality: | Pakistani |
| Religion: | Islam |
| Residence: | Rawalpindi |
| Profession: | Actress and Host |
| Years Active: | 1990s-present |
| Debut Drama: | Pal Do Pak |
| Debut Show: | Daak Time |
| Family: | 2 son and 1 daughter |

Nadia Khan Biography
Nadia is a well-known name in the industry known to everyone. Since the 1990s, she has been brightening our television screens with her charming smile. From a fantastic actress to confounding host, she has been a part of many dramas and shows. She kept taking breaks from the industry to focus on her personal life in between her career.
Nadia got fame with her drama Bandhan which aired in 1997. She also got the best actress award for that serial. In 2020, she took to social media and announced her second marriage with a PAF Fighter Pilot she met a few months ago. Nadia is not active on the screen these days; however, she keeps making appearances in different shows now and then.
Nadia Khan Age
She was born on 22nd May 1979 in Quetta. After independence, her family moved to Rawalpindi, where she spent all her life. From the same city, she started her showbiz journey.
Nadia Khan Family
Nadia hails from a Pathan family. After independence, her family moved to Rawalpindi and lived their entire life. She is the only one who entered the media industry.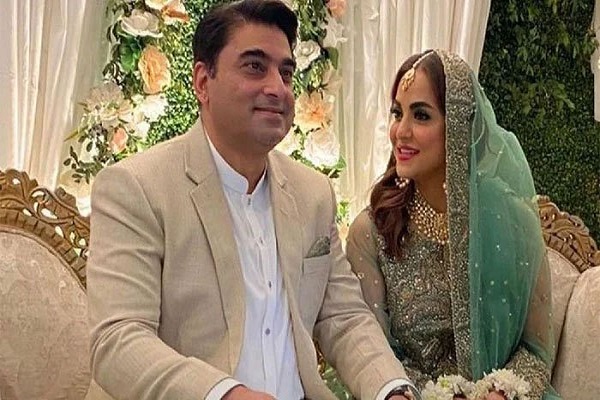 Nadia Khan first marriage
Many years ago, she got married to a man Khawar Iqbal outside of the industry with whom she has a son and a daughter. But, unfortunately, that marriage didn't last long, and both ended up being divorced.
Later, she again got married, but that also didn't prove to be in her favor. In 2020, she shared the pictures of her third wedding with a PAF Fighter pilot, for which she was also trolled. Nadia Khan husband name is Faisal Mumtaz Rao.
Nadia Khan kids
She had a daughter and a son from her first marriage. Both her kids live with Nadia. In 2020, she posted a picture of a 1-year-old son Kiaan for which people started rolling her again. However, in one of her interviews, she revealed that she had adopted a son.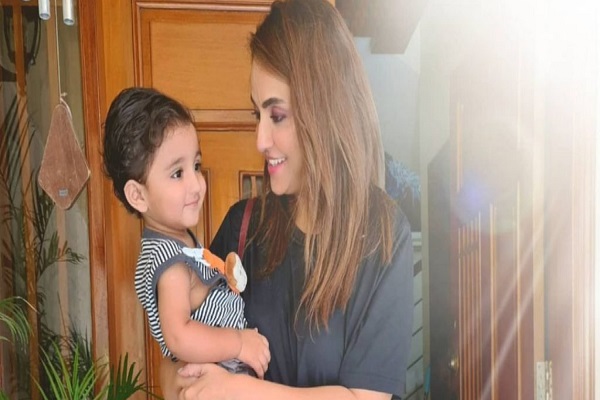 Showbiz Career
As an actress
In 1995 Nadia made her acting debut in the drama Pal Do Pal where she played the role of Rameen. In 1996 her drama Bandhan became a superhit play for which she also received the best actress award. She didn't appear in many dramas, but whatever work she has done made her a star. In 2017, she made a comeback after almost ten years in the drama Aisi Hai Tanhai opposite Sami Khan and Sonia Hussain.
As a Host
Nadia Khan is mainly known for hosting different shows. Her first show Daak Time with Uncle Sargam went on-air in 1993 on PTV. Later, Nadia appeared in many shows including Breakfast with Nadia, Nadia Khan show, etc. She interviewed various Pakistani celebrities and politicians. She used to talk about health, beauty, and other important topics in her show.
Nadia has also been a part of many Eid transmissions. She has also appeared as a celebrity guest in different shows and her family. In 2008 and 2009, she won the best presenter award. She also runs her Youtube channel, where she keeps uploading different videos.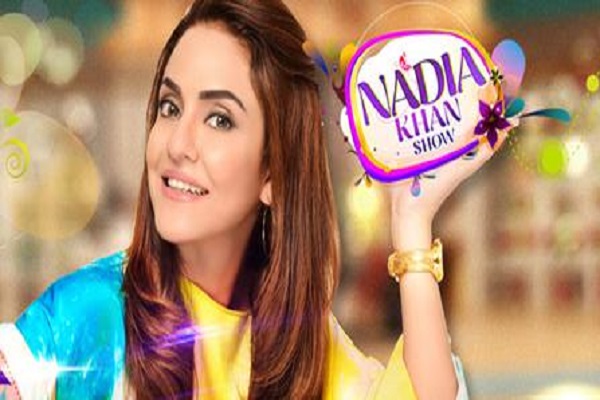 Nadia Khan and Sharmila Farooqi Controversy
Nadia Khan landed in hot water after she shared a video praising the makeup skills of Sharmila Farooqui's mother in a negative way. After watching the video, Sharmilla took immediate action and filed a case against her. Nadia Khan is being charged with a Rs50 million defamation case.
Nadia Khan Dramas
Pal Do Pal
Bharam
Baandhan
Des Pardes
Makhruh
Main Aur Tum
Koi To Ho
Manzilein
Laag
yeh Zindagi Hai
Aisi Hai Tanhai
Khana Khud Garam Karo
Zun Mureed
Jhanka Tanki
Kaisi Aurat Hoon Main
Kam Zarf
Dolly Darling
Nadia Khan Shows
Daak Time
Nadia Khan Show (Season 1, 2, and 3)
Breakfast with Nadia
Eid With Nadia Khan
Croron Mein Khel
Morning @Home
Frequently Asked Questions
Q: How many marriages does Nadia Khan have?
A: In some of the news, she got married for the second time in 2020 while in some places, she is married for the third time.
Q: Who is Nadia Khan father?
A: Her father's name is Aslam Khan.
Q: What happened to Nadia Khan show?
A: Nadia Khan show for which the actress gained so much fame ended due to u known reasons. in one of her interviews, she revealed the reason for quoting the show. According to her, now the shows are all about gaining maximum TRPs.
Q: Who is the second husband of Nadia Khan?
A: Her second husband's name is Faisal Rao, a fighter pilot.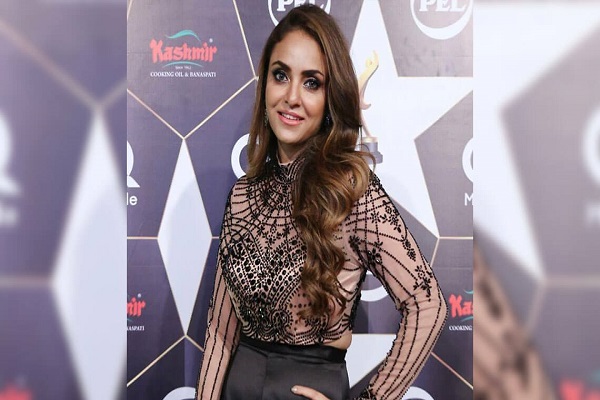 Social Media Handle
Her social media account include
https://www.instagram.com/outstylewithnadia/
https://www.youtube.com/channel/UCcg8SsQ0i2z3Pxk8M00ZyZA