HSY who is also known as Hassan Sheheryar Yasin, is a Pakistan-based TV host, actor, and fashion designer. Today he is at the peak of his career in the fashion designing world. Any Pakistani fashion show is considered incomplete without his participation.
His brilliant choice and colorful personality made his dresses popular whatever genre or style he picks, such as formal, bridal, and party wear; he provides it an improved, captivating and new look. His tragic life events led him to depression, but with the help of his only sister and mother and his determination, he turned his life.
He brilliantly turned his phase of life from being rejected as a model to reject models as a fashion designer. This article describes everything about him, including HSY Biography.
| Title | Description |
| --- | --- |
| Personal | |
| Name: | (HSY) Hassan Sheheryar Yasin |
| Company Name:: | (HSY) |
| In Urdu: | حسن شہریار یاسین |
| Famous As: | Fashion Designer |
| Nationality: | Pakistan |
| Residence: | Karachi Pakistan |
| Education: | Pakistan School of Fashion Design |
| Religion: | Islam |
| | |
| Years Active: | 1994-present |
| Profession: | modeling |
| Languages:: | Urdu, English |
| Birth Place:: | Lahore Pakistan |
| | |
| Graduate In:: | 2000 |
| Height: | 5′ 7″ |
| Show Name: | Tonite with HSY |
| | |
| | |
| Siblings: : | Afshan Samee |
| Awards : | He received many awards. |
| Born | |
| Place: | Karachi |
| Family | |
| Siblings : | Afshan Samee |
| Website: | http://hsystudio.com/en/ |
| Career | |
| Company Name: | HSY |

HSY Biography
Hassan is another name for courage, determination, and hard work. A person who faced hardships since his childhood but now he has gained a position that every fashion lover both at the national and international level is a fan of his work.
He faced separation from his parents, financial issues, rejections, but all of these didn't disappoint him; instead, he used all these hardships as a ladder to reach the sky. He didn't feel shy in working as a painter and as a checkout boy to help his mother. The accident he met at sixteen made him blind for one year, and he only could see red color; that's the reason most of his attire collection and fashion work has a red color.
Fortunately, he got it back, and now he is showing his skills in different fields of entertainment, including hosting, modeling, fashion designing, and acting. He received several awards for his work, including Ahlan fashion, Lux Style award, Lifestyle awards, Style Guru of year.
Hasan Date of Birth
He opened his eyes on 26th Oct 1976 in Lahore, Pakistan.
Education of Hasan
He completed his early education in New York. Hasan was the Pakistan School of Fashion Design's salutatorian. He did graduation from couture and is serving on the executive committee and board of directors of the fashion institution from where he graduated.
HSY Family
He belongs to a politically active Araein family. His father, Hamid Yaseen, served as a chief whip in the government of Zulfiqar Bhutto. He was a child when his parents got separated, and his mother left Pakistan to settle in the USA. Hassan is living a bachelor life.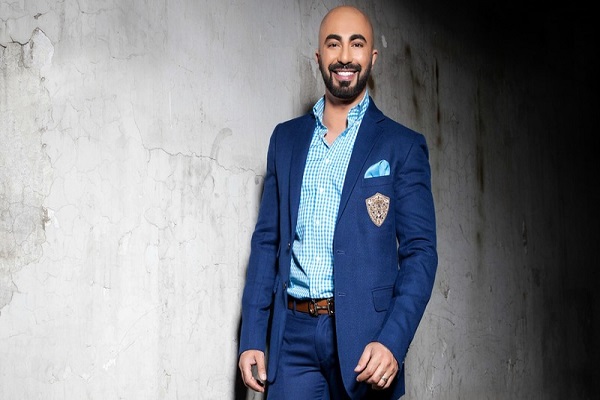 Career
Initial Career
He has faced so many ups and downs in his life; after his parent's separation, he had to move to different countries and lived away from his sister and father. After an accident at the age of sixteen, his eyesight was lost, and he was unable to see anything except red. He underwent sixteen surgeries to get his eyesight back and fortunately got it back.
Separation from the Only Sister
Hassan has only one sister Afshan, but due to the separation of the parents, his sister had to live far away. Afshan was in London with her father, and he was living with his mother in New York. As their mother was able to raise only one child, Afshan lived away from her and joined them after starting college.
Helped her Mother in Financial Matters
His mother was financially unstable, so he had to help her in earning bread and butter; he tried to work as a model but got rejected as he had facial scars due to that accident.
1st Chance for Modeling
But then luck opened its door for him, and Nilofar Shahid provided him with a chance to be a part of the modeling industry; his sister and mother supported him to do so.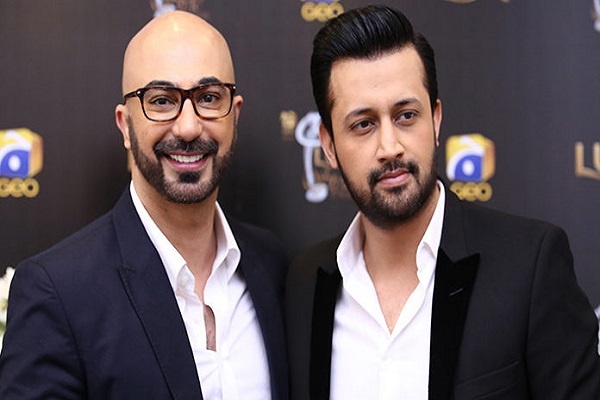 As a Fashion Designer
In a society where it is considered that the fashion world is limited to females only, he rejected all odds by starting working as a fashion designer and fashion choreographer.
As a Fashion Choreographer
In 1994, he started his career as a fashion choreographer and worked as a designer and choreographer for several programs within Pakistan and also for international programs, including Toronto, NYC, London, and Dubai.
HSY Studio
In 2000 he introduced his fashion brand named HSY. He started from formal and bridal attires couture house and soon became Pakistan's most sold and recognized brand. The brand has three-hundred and fifty employees and six outlets internationally, with lead stores in Lahore.
Popularity and Success
HSY is Pakistan's most respected and largest designer brand. Since 2000 the brand has developed its unique style and reflects traditions of Eastern artistry in a modern way. Yaseen's understanding of ancient designing and innovative usage of conventional crafts has led to the creation of a new classicism. At present brand is liked for its distinguishing usage of colors, fabric quality, and intricate embroideries.
Appreciation by Diva Magazine
In 2003 a Karachi's Diva magazine displayed his picture on the cover page of their issue 'Most Powerful people' and also as one of the 'Ten faces of year.' He launched a jewelry collection under his brand HSY in 2007.
As a Host
He is hosting a prime-time chat show named 'Tonite with HSY' on the entertainment channel Hum Sitaray. He introduces different Pakistani celebrities in his show, and there are several segments like introduction, Question & Answers, and games.
As an Actor
After proving himself in the fashion world, he decided to showcase his acting skills and, for the 1st time, appeared on an ARY Digital Drama 'Pehle Se Muhabbat' opposite Maya Ali and Shehryar Munawar in 2021, where he played the role of a strict elder brother and an extremely religious person.
Aims to Contribute his Part for Education
He was passionate about his education, and now he desires to make education easily available for those who can't afford it. He intends to start a scholarship program in the future.
HSY Dramas
Social Media Handles
His social media account include
https://www.instagram.com/hassanhsy/
https://twitter.com/HSYCOUTUREKING