The Embassy helps to create a diplomatic relationship between the two countries. Mainly, it deals with the political, social, and cultural relations between two states. In every country, there will be only one embassy that will represent its government abroad. In an embassy, the ambassador work along with his officials. The main role of an embassy is to offer help to its citizens abroad. The level of help that they offer may differ from country to country: in some places where there is conflict, they only offer very little assistance. The embassy is not responsible for the loss of luggage or passport. This article has all the information about Embassy, incorporating the Embassy of Turkey in Pakistan.
| Title | Description |
| --- | --- |
| Information | |
| Location: | Islamabad, Pakistan |
| Nickname: | Turkish Embassy |
| Type: | Foreign Embassy |
| Local Language Name: | پاکستان میں ترکی کا سفارتخانہ |
| Details | |
| City: | Islamabad, Pakistan |
| phone: | (+92) 51 831 98 10 (+92) 51 227 76 71 |
| Fax: | (+92) 51 227 76 71 |
| email: | [email protected] |
| Website: | http://www.mfa.gov.tr |
| Ambassador: | Mr S. Babür Girgin |
| Consulates : | Turkey has 3 other representations |
| Names of Consulates : | Faisalabad, Karachi, and Lahore Consulate |
| Address : | House No: 29-A Khayaban-e Hafiz, Phase V, Defence Housing Authority Karachi Pakistan |
| Phone : | +92-21-358-7433 |
| Fax : | +92-21-587-4691 |
| Email : | [email protected] |
| Website : | http://karachi.cg.mfa.gov.tr |
| Consulate No 2nd: | Turkey Consulate in Faisalabad |
| Address : | SHAKARGANJ MILLS LIMITED, CHAK JHUMRA ROAD, NISHAT ABAD 38600 Faysalabad Pakistan |
| Phone : | +92-41-875-3037 |
| Fax : | +92-41-875-3289 |
| Consulate No 3rd: | Turkey Consulate in Lahore |
| Address : | 4 THE MALL MANSION, 30 SHAHRAH-E QUAID-E-AZAM |
| Phone : | +92-42-731-1390 & +92-42-724-4181 |
| Fax : | +92-42-724-2839 |
| Email : | [email protected] |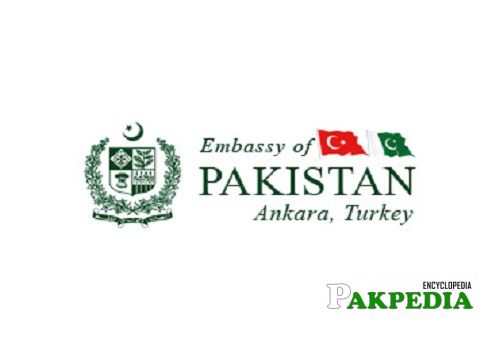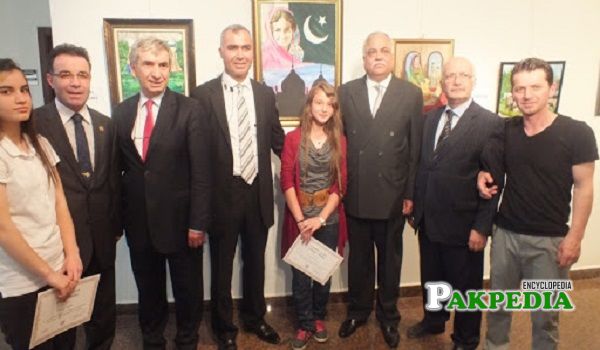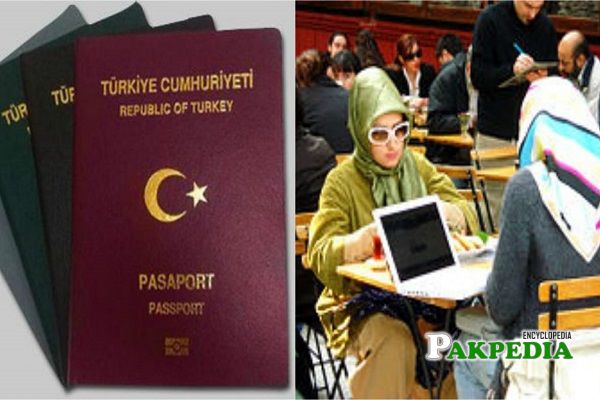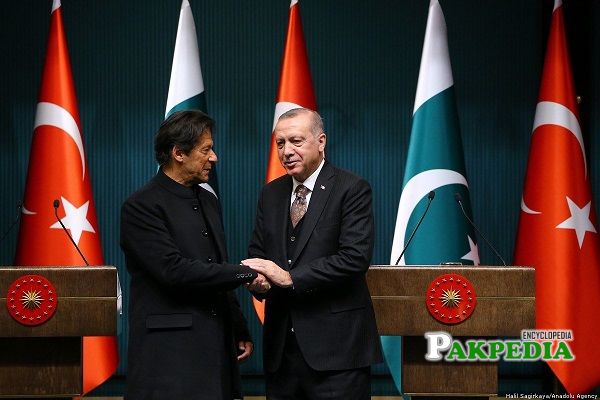 Turkish Embassy
The Embassy of Turkey is located on street 1, diplomatic enclave, G5 Islamabad. Turkey also has three more consulates in Pakistan. They are in Karachi, Faisalabad, and Lahore. This Embassy is one of 235th Turkish diplomatic and consulate representations outside of Turkey.
E-mail                     Embassy.Islamabad.mfa.gov.tr
Phone Number        +92518319800
Diplomatic Relations
Turkey has given immense importance to Pakistan. The relationship has been since the formation of Pakistan. The importance and respect paid to this relationship seen by the appointment of Yahya Kamal, a renowned poet, as a first ambassador to Pakistan. As the diplomatic relations were developed, then there was no looking back and since then, the relationship has remained uninterrupted. The place where the ambassador resided completed in 2004. 
The Turkish company, STFA, undertook the whole construction. The embassy is not the only representation; rather, other three consulates in Karachi, Faisalabad, and Lahore also represent Turkey. These different consulates are responsible for different regions. Different offices are functional in the Embassy. These offices are Office of the Armed forces, Office of the Counselor for Commercial Affairs, Office of the counselor for security cooperation and interior affairs, and office of the educational affairs.
Important Events So Far
In 1947, the first resident embassy of Turkey was opened in Karachi. Later, in 1967, the Embassy was shifted to Rawalpindi after Islamabad was made as to the capital of the country. In 1972, it was shifted from Rawalpindi to Islamabad. The building, where the Embassy is located now, was completed in 2004 and in the same year, the Embassy was shifted.
Visa Applications
Turkey offers Visa to the people of Pakistan in different areas.  These include:
Tourist / Business visa
Tourist  Visit
Single Transit visa
Double Transit visa
Business Meeting visa
Conference visa
Festival, Fair, Exhibition visa
Sportive activity visa
Cultural, Artistic Activity visa
Official Visit visa
Visa for a visit to Cyprus  
Visa for Duty
Courier Visa
Visa for Education
Internship Visa
Erasmus Internship Visa
AISEC internship Visa
Turkish Language Course visa
Education specific Visa
Visa for Education in Cyprus
Visa for Visit to Cyprus
Work Visa
Visa for Employment Purpose
Visa for Special Employment
Visa for assigned Lecturers
Visa for Sportsman
Assigned Artist VIsa
Visa for Zone Workers
Visa for Journalists
Visa for Montage and Repairment
Other Visas
Visa for Archaeological Excavation
Visa for Filming and  Documentary Purpose
Visa for sports
Visa for Medical Treatment Purpose
Visa for Accompaniment Purpose
Visa for Family Unification Purpose
Application processing time is 15 days from the date of submission. In some cases, the visa procedure may take 3-4 weeks.
Visa Fee
The Fee of a Visa varies. It includes:
Single Entry: 9ooo PKR
Multiple Entry: 36000
Single Transit:9000PKR
Double Transit:18000 PKR
Work visa: 9000( after the approval-work visa fee 45200 will be paid to Embassy)
Turkish Embassadors Message
In a message given by the Turishish ambassador, he offers great reverence to the brotherly relationship between Pakistan and Turkey. According to him, the relationship established 70 years before was celebrated in 2017. He put stress on the unofficial relationships as well. These were the shared elements of both nations that are religion, culture and many more aspects of the two societies that were tied centuries before. He declared that Turkish people do not only believe in the official diplomatic relationship rather look toward Pakistan from a more friendly and brotherly eye.
In fact in his message, he took great pride in such a relationship. For him, the political relationship, established 70 years ago has never gone any phase of clashes or differences rather it could be seen in the recent high-level strategic cooperation that covered various aspects of the bilateral relationship. It is a concrete indicator of the strong political relationship, he added. He assured that the efforts made in the field of education and culture will continue to have more momentum than it had in the past. 
He stressed on the need to inherit such a relationship with the next generation as well. To bring the people much close to each other is strengthened by the Turkish Language department in NUML and Maarif Foundation. For him, the relationship that is nurtured by historical brotherhood and friendship will see more historic and positive experiences. In the end, he saluted the people with love and respect.