On the 24th of October, the freed area of Azad Jammu & Kashmir celebrates Azad Kashmir Day with national enthusiasm and traditional zest. Every year on this day, the establishment of the 1st revolutionary government, led by 'Ghazi-e-Millat' Sardar Mohammad Ibraheem Khan, is commemorated. This article summarizes all the information, including Azad Kashmir Day Significance.
| Title | Description |
| --- | --- |
| Details | |
| Location: | Pakistan |
| BCE Riwat people: | 1,900,000 |
| Commonly known as: | Azad Kashmir |
| | |
| | |
| Frequency : | Annual |
| Observed by : | Pakistan |
| Date : | 24 October |
| Next time : | 24 October 2017 |
| The state of Azad Jammu and Kashmir lies between : | Longitude 73o – 75o and Latitude 33o – 36o |
| Largest city: | Mirpur |
| Government body: | Azad Kashmir Legislative Assembly |
| Region served: | Pakistan |
| Districts: | 10 |
| Area: | 13,297 km² |
| Private Medical Colleges: | Mohiuddin Islamic Medical College, Mirpur |
| Literacy Rate in Azad Kashmir: | 64% (2004) |
| Dress: | Shalwar and Qameez |
| Languages: | Urdu, Potwari, and the Pahari |
| Highest Average Rainfall: | 1800mm |
| Rainfall Exceeds: | 1400 mm |
| Wet Areas: | Muzaffarabad and Pattan |
| Snow Fall: | December and January |
| Rains Mostly : | In Monsoon Weather |
| southern parts of Azad Kashmir: | Bhimber, Mirpur, and Kotli districts |
| Cultural Goods: | Namdas, Shawls, Pashmina, Pherans, Papier-Mache, Basketry Copper, Rugs, Wood Carving, Silk |

Azad Kashmir Day Significance
The beautiful region, a slice of paradise on earth with amazing sights & sounds, has a long history of resistance to oppression. Residents of AJ&K struggled against an oppressive and long reign from 1846 when the Amritsar treaty was signed in 1947. This day not only commemorates 63 years of advancement and development but also serves as a reminder of numerous sacrifices that should be commemorated each year in a manner befitting the occasion.
The 24th of October is not just Azad Kashmir's Independence Day, but it also has symbolic significance. It is a day that represents our brothers' hope, sacrifice, never-ending efforts, and struggle for the rights of self-determination. This day carries with it a great deal of responsibility and obligation to prove as an independent state.
All of Pakistan's governments have prioritized the Kashmir problem, raising awareness among the international community about the misery and sufferings of the inhabitants of Indian-occupied Kashmir while also contributing to the state's development and advancement.
Background
The region called the state of Azad Jammu & Kashmir, which covers about 5000 sq. mi out of a total area of 84471 sq. mi, was freed from the dictatorial Dogra lords by its strong and brave people after making huge sacrifices. Gilgit Scouts also liberated a 28,000-square-mile area, which is today known as Northern Regions (Gilgit-Baltistan).
Pakistan's Federal Government manages it. The people of the freed territory have seen remarkable progress in practically every sphere of life during the last seventy-one years.
Powers of President
The government, which was founded on October 24, 1947, functioned similarly to a war council. The Business Rules were created to run the Azad Jammu and Kashmir administration, which gave the President both executive and legislative powers.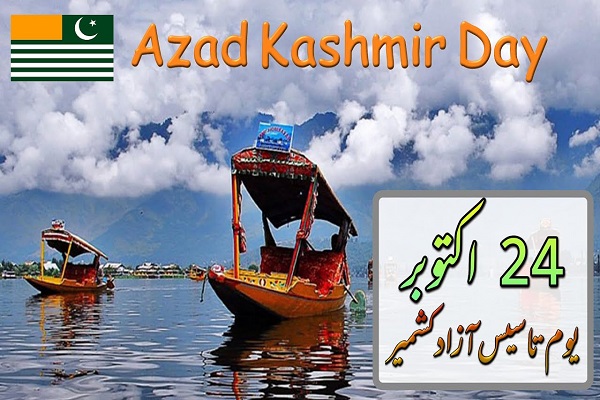 Laws Formulation
The Laws code and courts were made in 1948 for governing the judicial administration. Some laws of old Jammu & Kashmir State were permitted to continue working. In 1952, the Business Rules were revised. The administration system and the legislation were given in these Business Rules. Another revision of business rules was held in 1957.
Azad Kashmir Day Layout
The layout of the State is nearly identical to that of Pakistan. Furthermore, the AJK currently has a judiciary in addition to the Legislature and Executive. The AJK is an independent state with its own president, flag, legislature, and prime minister.
The AJK government, on the other hand, had defined itself as a "War Council" founded with the sole purpose of liberating the regions of J&K that were still under Indian rule.
Improvement Measures
Over the years, the region's successive governments have made significant contributions to improving people's lives, infrastructural development, and the establishment of a democratic system in which citizens have the right to select government and all the representatives of their choice based on adult franchise.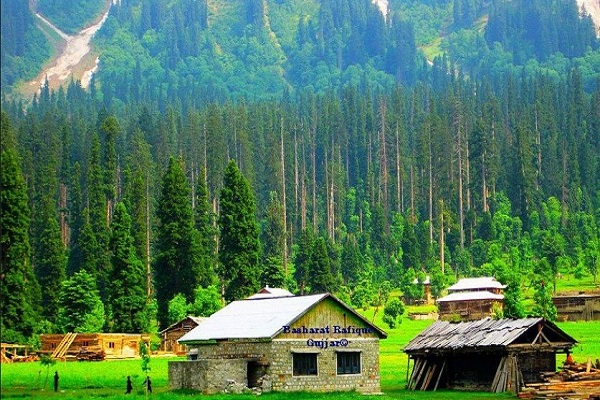 Roles and Duties of AJK Government
However, in terms of its sole goal of liberating the Indian-controlled territory of J&K, the AJK as a state, which is often mentioned as a base camp for the freedom of Indian-controlled Kashmir, is required to do much more to accomplish this valued aim for which Kashmiri people have made unparalleled sacrifices during all these years.
Following the Indian government's planned move of adding occupied Kashmir to its own territory, the role and duties of the AJK government in the Kashmir liberation fight have increased significantly.  According to int'l covenants, J&K is a disputed state, and according to UNSC resolutions, India cannot modify the disputed status of J&K.
It is expected that the administration of Azad Jammu & Kashmir will carry out its responsibilities and continue the battle for which the base camp government was created 72 years ago.