Azad Jammu and Kashmir (Urdu: آزاد جموں و کشمیر‎ Azad Jammūu o Kashmir), abbreviated as AJK and commonly known as Azad Kashmir is a self-governing administrative division of  Pakistan . Azad Kashmir, area of the Pakistani-administered sector of the Kashmir region, in the northwestern part of the Indian subcontinent. Azad ("Free") Kashmir, established in 1947 after the partition of India, is neither a province nor an agency of Pakistan  but has a government of its own that is regarded by Pakistan as "independent," even though it is protected by and economically and administratively linked to Pakistan. It has an area of approximately 650 square miles (1,680 square km) and consists of an arc of territory bordering the Indian state of Jammu and Kashmir to the east, the Pakistani provinces of Punjab to the south and southwest and Khyber Pakhtunkhwa to the west, and the Gilgit and Baltistan regions of Pakistani-administered Kashmir (part of what are called the Northern Areas) to the north[1] Azad Kashmir britannica.com
Azad Kashmir is part of the greater Kashmir region, which is the subject of a long-running conflict between India and  Pakistan . The territory[2] Kashmir territories Profile shares a border with  Gilgit-Baltistan , together with which it is referred to by the United Nations and other international organisations as "Pakistan-administered Kashmir".The territory also borders Pakistan's Punjab province to the south and  Khyber Pakhtunkhwa  province to the west. To the east, Azad Kashmir is separated from the Indian-administered state of Jammu and Kashmir by the Line of Control, the de facto border between India and  Pakistan . Azad Kashmir has a total area of 13,297 square kilometres (5,134 sq mi), with an estimated population of around 4.6 million people.
The territory has a parliamentary form of government modeled after the Westminster system, with its capital located at Muzaffarabad. The President of Azad Kashmir is the constitutional head of the state, while the prime minister, supported by a Council of Ministers, is the chief executive. The unicameral Azad Jammu & Kashmir Legislative Assembly elects both the prime minister and president. The state has its own Supreme Court and a High Court, while the Government of Pakistan's Ministry of Kashmir Affairs serves as a link between it and Azad Kashmir's government. Neither Azad Kashmir nor Gilgit-Baltistan elect members to Pakistan's  National Assembly of Pakistan   .[3] The entry point kashmir
The 2005 earthquake killed 100,000 people and left another three million people displaced, with widespread devastation. Since then, with help from the Government of  Pakistan and foreign donors, reconstruction of infrastructure is underway. Azad Kashmir's economy largely depends on agriculture, services, tourism, and remittances sent by members of the British Mirpuri community. Nearly 87% of the households own farms in Azad Kashmir,while the region has a literacy rate of approximately 72% and has the highest school enrollment in  Pakistan [4] Azad Kashmir revolvy.com
| Title | Description |
| --- | --- |
| Details | |
| Location: | Pakistan |
| BCE Riwat people: | 1,900,000 |
| Azad Jammu and Kashmir commonly known as: | Azad Kashmir |
| Azad Kashmir commemorates the date of establishment of the state in: | 1947 |
| Azad kashmir in urdu language: | یوم تاسیس |
| Frequency : | Annual |
| Observed by : | Pakistan |
| Date : | 24 October |
| Next time : | 24 October 2017 |
| The state of Azad Jammu and Kashmir lies between : | Longitude 73o – 75o and Latitude 33o – 36o |
| Largest city: | Mirpur |
| Government body: | Azad Kashmir Legislative Assembly |
| Region served: | Pakistan |
| Districts: | 10 |
| Area: | 13,297 km² |
| Private Medical Colleges: | Mohiuddin Islamic Medical College, Mirpur |
| Literacy Rate in Azad Kashmir: | 64% (2004) |
| Dress: | Shalwar and Qameez |
| Languages: | Urdu, Potwari, and the Pahari |
| Highest Average Rainfall: | 1800mm |
| Rainfall Exceeds: | 1400 mm |
| Wet Areas: | Muzaffarabad and Pattan |
| Snow Fall: | December and January |
| Rains Mostly : | In Monsoon Weather |
| southern parts of Azad Kashmir: | Bhimber, Mirpur and Kotli districts |
| Cultural Goods: | Namdas, Shawls, Pashmina, Pherans, Papier-Mache, Basketry Copper, Rugs, Wood Carving, Silk |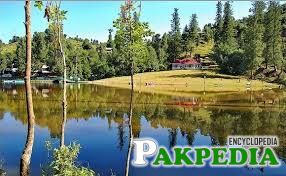 24 October Youm-e-Tasees of Azad Jammu and Kashmir
Kashmir is a majority disputed area between India and Pakistan. In 1942 Chaudhry Ghulam Abbas gave a new life and spirit to Muslim Conference and invited Quaid-e-Azam to visit Jammu & Kashmir in 1944. It is a day that symbolizes hope, sacrifice, continuous effort and struggle of our brothers to achieve the right to self determination. This beautiful state, heaven on earth with breathtaking sights and sounds has a history of constant struggle against oppression. This day brings with itself immense responsibility and pressure to justify our existence as an independent state. Right from 1846 when Amritsar pact took place till 1947 people of AJ&K fought against a long and oppressive rule.[5] Youm e Tasees
Kashmiri People
This day not only brings with itself account of development and progress during the last 63 years but reminds us of countless sacrifices which ought to be celebrated each year with a spirit that is fit for the occasion. The Kashmiri people have been brutally oppressed, denied democracy and self-determination, and suffered two wars and many military mobilizations. The efforts of the government are the true depiction of the commitment and vision of Pakistan Peoples Party to people. Until and unless the rest of the world overcomes its hypocrisy related to Muslim issues, and until and unless India is forced by the world community to give the Kashmiris their right to determine their future, as promised in many long-ignored UN resolutions, there is no hope of peace and things will only get worse. Sardar Muhammad Abdul Qayyum Khan, Pir Syed Ali Asghar Shah Gillani, Maulana Muhammad Afsar Khan, Lieutenant Bostan Khan, Captain Hussain Khan, Raja Sakhi Dalair Khan, Khansahab Khan Muhammad Khan and others were at the fore front of war of independence. All the governments of Pakistan have taken Kashmir issue on priority basis and created awareness among the world community about the plight band sufferings of the people of Indian occupied Kashmir as well as contributed to the development and progress of the state.
Current Government of Azad Jammu and Kashmir
The current government of Azad Jammu and Kashmir is in its initial phase and even in such a short time it has taken considerable measures to ensure progress and development in the state. Politicians of Jammu and Kashmir and ex army officers started this from the Eastern bank of river Jehlum. The problems of Kashmiris are manifold, they are subject to worse kinds of terror that one can think of. In the long run this will hurt India more as other states in India realise that violence is the only way to get attention to their plights.
Symbolic Implications
24th October is not just the independence day of Azad Kashmir but it has symbolic implications. The promise of reaching out to the public and provision of basic necessities to their door step is not a distant hope now.
MirpurDuring the past few weeks, the government has secured the future of 526 employees of Information Technology by normalising their posts, Mir Waiz Maulvi Farooq Medical College Muzaffarabad was inaugurated by the Prime Minister Pakistan Syed Yousaf Raza Gillani on 8th of October, 2000 vacancies were announced in Police department, a project "Strengthening of Live Stock Breed Improvement Program AJK" has been launched, many Industries development schemes have been started for the year 2011-12, keeping in view the growing influence of media a committee has been constituted which is headed by the Minister Information Syed Bazil Ali Naqvi to finalise recommendations to further strengthen the department of Information in AJ&K, the government is also planning to hold Local Bodies elections in the next six. This embedded the issue of Kashmir into the core of the ideology and strategy of both ruling classes in their approach to politics. People associated with Muslim Conference were harassed, kept captive and tortured in the jails of Bagh, Plandri, Thorar, Rawlakot, Hajira, Dhirkot, Mirpur and Muzaffarabad.
Freedom Struggle
The freedom struggle was motivated and sponsored by the Azad Kashmir with support from the people of Pakistan and the Chief Minister of NWFP Khan Abdul Qayyum Khan. We should remember our political, religious and other eminent figures who laid their lives to support and uphold the cause of independence and freedom.
Kashmir is an integral part of Pakistan's foreign policy and military policy. Today a million troops face each other across the Indo-Pakistan border.
Over the decades, the armed conflict between the Indian and Pakistani regimes led to open war in 1947, 1965 and 1971. Government is committed to eradicate corruption and promote real good governance in the State. Basic purpose to formulate this party was to protect the rights of Muslims of Kashmir.
Quaid-e-Azam
From 1934 to 1947 Muslims secured seats in all the Elections. Sheikh Muhammad Abdullah extended the same invitation but Quaid-e-Azam accepted the offer of Chaudhry Ghulam Abbas. Four groups of armed men entered the state from Dhirkot, Chirala, Mang and Azad Pattan. It poses questions that whether we succeeded in achieving our goals of development and progress or not. In 1947, Quaid-e-Azam Muhammed Ali Jinnah, explained to Louis Mountbatten, British viceroy in India before independence, that the K in Pakistan stood for Kashmir.
Political Party
The first representative political party of Muslims All Jammu and Kashmir Muslim Conference came into being in Sirinagar in 1932. Azad Jammu and Kashmir became an independent State on 24 October, 1947. On 22 October 1947, an army of Pashtuns succeeded in occupying Muzaffarabad.
Azad Kashmir government was formed on 24 October, 1947 and Sardar Muhammad Ibrahim Khan became the first president. On 19 July 1947 a resolution of Kashmir's accession to Pakistan was passed with popular vote. It was a real appreciation of the cause, philosophy of Muslim conference that followed the lines of Muslim league.
In the beginning of 1947, the candidates from All Jammu & Kashmir Muslim Conference got success.
History
The history of Azad Kashmir,[6] Pakistan are organized as the state of Azad Kashmir a part of the Kashmir region administered by Pakistan, is related to the history of over all Kashmir region during the Dogra rule. Azad Kashmir borders the Pakistani [7] how free is azad kashmir provinces of Punjab and Khyber Pakhtunkhwa to the south and west respectively, Gilgit–Baltistan to the north and the Indian administered state of Jammu and Kashmir to the east.
Geography and Climate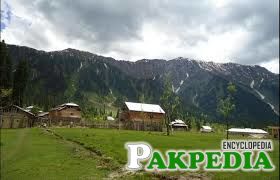 The northern part of Azad Jammu and Kashmir encompasses the lower part of the Himalayas, including Jamgarh Peak (15,531 feet ). However, Sarwali peak in the Neelam Valley  is the highest peak in the state. Fertile, green, mountainous valleys are characteristic of Azad Kashmir's geography, making it one of the most beautiful regions on the subcontinent.
The southern parts of Azad Kashmir including Bhimber, Mirpur and Kotli districts has extremely hot weather in summers and moderate cold weather in winters. It receives rains mostly in monsoon weather.In the central and northern parts of state weather remains moderate hot in summers and very cold and chilly in winter. Snow fall also occurs there in December and January.This region receives rainfall in both winters and summers. Muzaffarabad and Pattan are among the wettest areas of the state. Throughout most of the region, the average rainfall exceeds 1400 mm, with the highest average rainfall occurring near Muzaffarabad (around 1800 mm). During summer, monsoon floods of the Jhelum and Leepa rivers are common, due to high rainfall and melting snow.
Culture

The culture of Azad Kashmir has many similarities to that of northern Punjabi (Potohar) culture in Punjab province. The natives of Azad Kashmir speak Urdu, Potwari, and the Pahari languages. The Kashmiri language is spoken by hardly 5% of Azad Kashmir's population according to Kashmiri journalist Shujaat Bukhari. Professor Khawaja Abdul Rehman states that the Kashmiri language is on the verge of dying out in the Neelam Valley.
The traditional dress of the women is the shalwar kameez in Pahari style. The  shalwar kameez  is commonly worn by both men and women. Women use shawl to cover their head and upper body.
Economy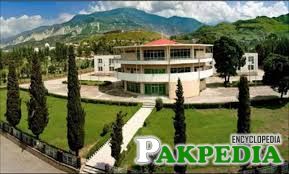 Historically the economy of these areas now called 'Azad' Kashmir has been agricultural which meant that land was the main source or mean of production. This means that all food for immediate and long term consumption was produced from land. The produce included various crops, fruits, vegetables etc. Land was also the source of other livelihood necessities such as wood, fuel, grazing for animals which then turned into dairy products. Because of this land was also the main source of revenue for the governments whose primary purpose for centuries was to accumulate revenue.[8] Kashmir Azad  kashmir 
Agriculture

Agriculture is a major part of Azad Kashmir's economy. Low-lying areas that have high populations grow crops like:
 Barley
 Mango  Millet
 Corn (maize)
Wheat
Raise Cattle
In the elevated areas that are less populated and more spread-out, forestry, corn, and livestock are the main sources of income. There are mineral and marble resources in Azad Kashmir close to Mirpur and  Muzaffrabad . There are also graphite deposits at Mohriwali. There are also reservoirs of low-grade coal, chalk, bauxite, and zircon. Local household industries produce carved wooden objects, textiles, and dhurrie carpets. 
Arts and Crafts

There is also an  industry that produces such cultural goods as:
 Namdas 
Shawls 
Pashmina 
Pherans 
Papier-Mache
Basketry Copper
Rugs
Wood Carving
Silk and woolen clothing
Patto
Carpets
Namda Gubba 
Silverware
Agricultural goods produced in the region include mushrooms, honey, walnuts, apples, cherries, medicinal herbs and plants, resin, deodar, kail, chir, fir, maple, and ash timber.[9] Kashmir Azad kashmir
Mangla Dam
The migration to UK was accelerated and by the completion of Mangla Dam in 1967 the process of 'chain migration' became in full flow. Today, remittances from British Mirpuri community make a critical role in AJK's economy. In the mid-1950s various economic and social development processes were launched in Azad Kashmir. In the 1960s, with the construction of the Mangla Dam in Mirpur District, the Azad Jammu and Kashmir Government began to receive royalties from the Pakistani government for the electricity that the dam provided to Pakistan. During the mid-2000s, a multibillion-dollar reconstruction began in the aftermath of the 2005 Kashmir earthquake.[10] Kashmir the  untold story 
Remittances
In addition to agriculture, textiles, and arts and crafts, remittances have played a major role in the economy of Azad Kashmir. One analyst estimated that the figure for Azad Kashmir was 25.1% in 2001. With regard to annual household income, people living in the higher areas are more dependent on remittances than are those living in the lower areas. In the latter part of 2006, billions of dollars for development were mooted by international aid agencies for the reconstruction and rehabilitation of earthquake-hit zones in Azad Kashmir, though much of that amount was subsequently lost in bureaucratic channels, leading to considerable delays in help getting to the most needy. Hundreds of people continued to live in tents long after the earthquake. A land-use plan for the city of Muzaffarabad was prepared by the Japan International Cooperation Agency.[11] Understand kashmir and kahmiris
Kashmir as a whole is the one of the most beautiful regions in the world. Some well-known and popular tourist destinations are the following:
Muzaffarabad, the capital city of Azad Kashmir, is located on the banks of the Jhelum and Neelum rivers. It is 138 kilometres (86 mi) from Rawalpindi and Islamabad. Well-known tourist spots near Muzaffarabad are the Red Fort, Pir Chinassi, Patika, Subri Lake and Awan Patti.
The Neelam Valley is situated to the north and northeast of Muzaffarabad, The gateway to the valley. The main tourist attractions in the valley are Athmuqam, Kutton, Keran, Changan, Sharda, Kel, Arang Kel and Taobat.Sudhanoti is one of the eight districts of Azad Kashmir in Pakistan.
 Sudhanoti is located 90 Km away from Islamabad, the Capital of Pakistan. It is connected with Rawalpindi and Islamabad through Azad Pattan road.
Rawalakot city is the headquarters of Poonch District and is located 122 kilometres (76 mi) from Islamabad. Tourist attractions in Poonch District are Banjosa Lake, Devi Gali, Tatta Pani, and Toli Pir.
Bagh city, the headquarters of Bagh District, is 205 kilometres (127 mi) from Islamabad and 100 kilometres (62 mi) from Muzaffarabad. The principal tourist attractions in Bagh District are Bagh Fort, Dhirkot, Sudhan Gali, Ganga Lake, Ganga Choti, Kotla Waterfall, Neela Butt, Danna, Panjal Mastan National Park, and Las Danna.
The Leepa Valley is located 105 kilometres (65 mi) southeast of Muzaffarabad. It is the most charming and scenic place for tourists in Azad Kashmir.
Mirpur city is the headquarters of Mirpur District. The main tourist attractions near Mirpur city are the Mangla Lake and Ramkot Fort.
Education
The literacy rate in Azad Kashmir was 62% in 2004, higher than in any region in Pakistan. However, only 2.2% were graduates, compared to the average of 2.9% for Pakistan.[12] Education in Azad Kashmir
Universities
The following is a list of universities recognised by Higher Education Commission of Pakistan (HEC)
Government Universities
Mirpur University of Science and Technology (MUST)
University of Azad Jammu & Kashmir
University of Poonch, Rawalakot
Women University of Azad Jammu and Kashmir Bagh
University of Management sciences and Information Technology Kotli
Private universities
Al-Khair University
Mohi-ud-Din Islamic University
Cadet College Pallandri
Cadet College Palandri is situated in beautiful natural surroundings about 100 km from Islamabad
Medical Colleges
The following is a list of undergraduate medical institutions recognised by Pakistan Medical and Dental Council (PMDC) as of 2013.
Mohtarma Benazir Bhutto Shaheed Medical College
Azad Jammu Kashmir Medical College
Poonch Medical College, Rawalakot
Private Medical Colleges
Mohiuddin Islamic Medical College, Mirpur
Sports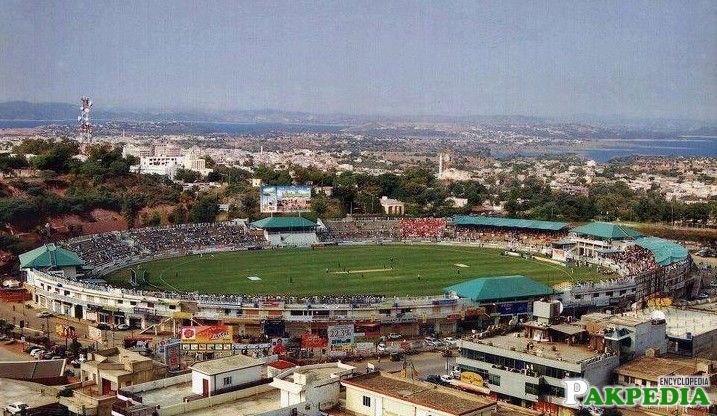 In terms of sports, football,  cricket  and volleyball are very popular in Azad Kashmir. Many tournaments are also held throughout the year and in the holy month of Ramazan night time floodlit tournaments are also organised.Azad Kashmir has a T20 cricket team in Pakistan's T20 domestic tournament Mirpur has a cricket stadium (Quaid-e-Azam Stadium) which has been taken over by the Pakistan   Cricket  Board for renovation to bring it up to International standards. There is also a cricket stadium in Muzaffarabad with the capacity of 8,000 people. This stadium has hosted 8 matches of Inter-District Under 19 Tournament 2013.
There are also registered football clubs namely, Pilot Football Club, Youth  Football  Club, Kashmir National FC and Azad Super FC.
Administrative divisions
The state is administratively divided into three divisions which, in turn, are divided into ten districts.
| Division | District | Area (km²) | Population (1998) | Headquarters |
| --- | --- | --- | --- | --- |
| Mirpur           | Bhimber | 1,516 | 301,633 | Bhimber |
|  – | Kotli | 1,862 | 563,094 | Kotli |
|  – | Mirpur | 1,010 | 333,482 | Mirpur |
| Muzaffarabad | Muzaffarabad | 2,496 | 638,973 | Muzaffarabad |
|  – | Hattian | ? | ? | Hattian Bala |
|  – | Neelam | 3,621 | 106,778 | Athmuqam |
| Poonch | Poonch | 855 | 411,035 | Rawalakot |
|  – | Haveli | 600 (est.) | 150,000 (est.) | Forward Kahuta |
|  – | Bagh | 768 | 243,415 | Bagh |
|  – | Sudhnoti | 569 | 334,091 | Palandri |
| AJK Total | 10 districts | 13,297 | 2,972,501 | Muzaffarabad |
Districts of Azad Kashmir
Azad Jammu and Kashmir (AJK) is a self-governing state under Pakistani control, but under Pakistan's constitution the state is not actually part of Pakistan. Azad Kashmir has its own elected President, Prime Minister, Legislative Assembly, High Court, with Khawaja Shahad Ahmad as its present chief justice, and official flag. The government of Pakistan has not yet allowed Azad Kashmir to issue its own postage stamps, meaning that those of Pakistan are used instead. Brad Adams the Asia director at Human Rights Watch has said in 2006.[13]  Districts of Azad Kashmir 
Although 'azad' means 'free,' the residents of Azad Kashmir are anything but, The Pakistani authorities govern Azad Kashmir with strict controls on basic freedoms.
Azad Kashmir's financial matters, i.e., budget and tax affairs, are dealt with by the Azad Jammu and Kashmir Council rather than by Pakistan's Central Board of Revenue. The Azad Jammu and Kashmir Council is a supreme body consisting of 11 members, six from the government of Azad Jammu and Kashmir and five from the government of Pakistan. Its chairman/chief executive is the president of Pakistan. Other members of the council are the president and the prime minister of Azad Kashmir and a few other AJK ministers.