The attack began in the morning hours, with about half a dozen gunmen entering the school – and shooting at random, said police officer Javed Khan. Army commandos quickly arrived at the scene and started exchanging fire with the gunmen, he said. Students wearing their green school uniforms could be seen on Pakistani television, fleeing the area.[1] Attack
| Title | Description |
| --- | --- |
| Details | |
| Type: | Suicide bombing,spree killing, hostage-taking, school shooting |
| Date: | 16 December 2014 |
| Time: | 10:30 PST – 19:56 PST |
| Location: | The Army Public School, Warsak Road, Peshawar, Khyber Pakhtunkhwa, Pakistan |
| Defenders : | Special Services Group |
| Perpetrators : | Tehrik-i-Taliban Pakistan |
| Death: | 148 (including 7 attackers) |
| School Children Martyrs: | 132 |
| Motive: | Retaliation Against Operation Zarb-e-Azb |
| Target : | Students and school staff |
| Attentively Listening: | Lecture |
| Gathered in the Large Auditorium: | 18-Year-Old Yasir Iqbal |
| Entered: | Half a Dozen Gunmen |
| Attack Began: | In The Morning |
| Khaula as a : | Flower |
| Youngest Student Name: | Khaula Bibi |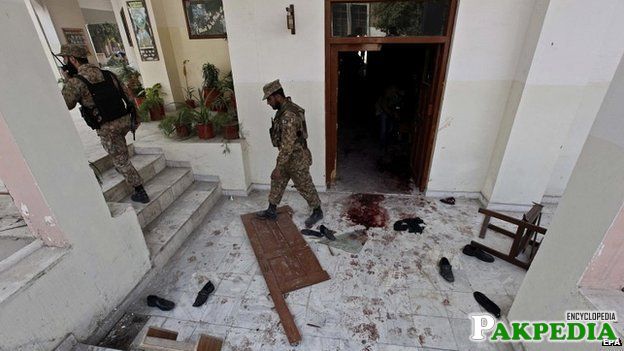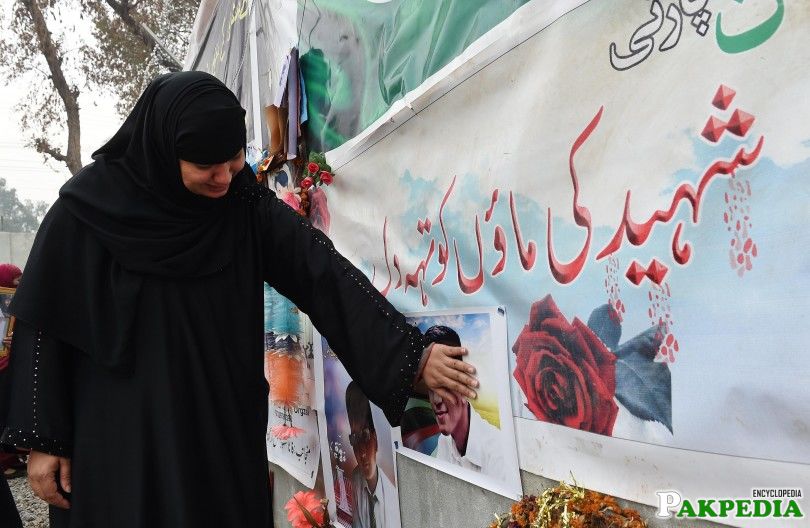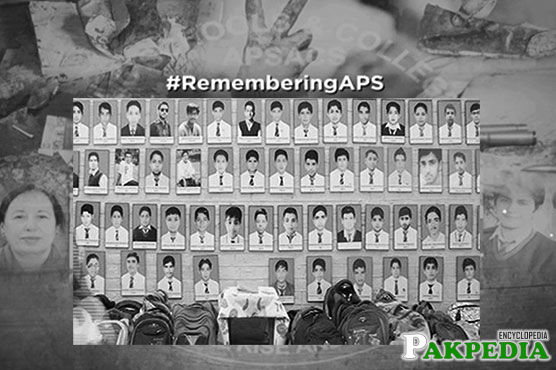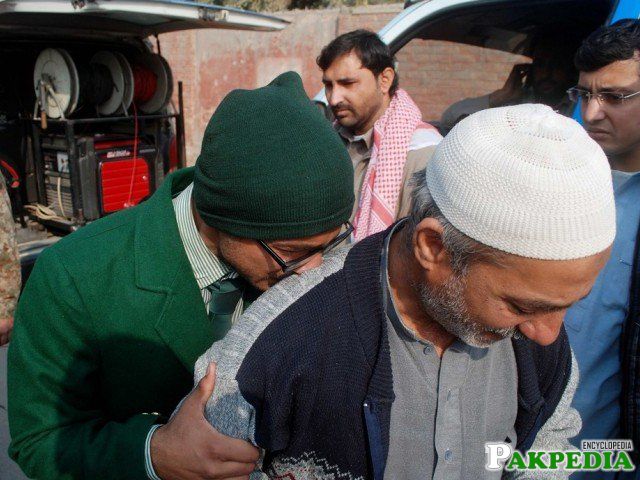 16 December 2014
When the nightmare unfolded, teachers and students of the Army Public School Peshawar had just returned to their classes after recess. Some students, including 18-year-old Yasir Iqbal, gathered in the large auditorium and were attentively listening to a lecture. Others sat at their desks, eyes on the clock instead of the blackboard, silently urging for the hands to move faster for the day to end so they could go home. In grade one, it was six-year-old Khaula's first day of school. She was overjoyed that she had finally joined her siblings instead of staying home. It would be her only day at school.
Khaulas First Day of School
Khaula's would become one of the 144 names—most of them children's—on a long list created by a group of murderers that day at the school. The incomprehensibly high body count combined with the vulnerability of the victims make it the most horrific attack in Pakistan's history. And while this number, 144, is a story unto itself, the 144 stories within it have to be told.
Eighth-Grader Uzair Ali
Eighth-grader Uzair Ali saw the attackers and leapt to shield his friends by lying on top of them. He was killed; shot 13 times, but he managed to save his companions. Fourteen-year-old Fahad Hussain opened a door so his friends could run out. He stayed by the door making sure everyone was evacuated. He was gunned down while doing so. Below are 144 accounts, of courage and sadness of children, women and men whose absence will be forever painful, always remembered.[2]  Eighth-Grader Uzair Ali 
Age of 16
Adnan Hussain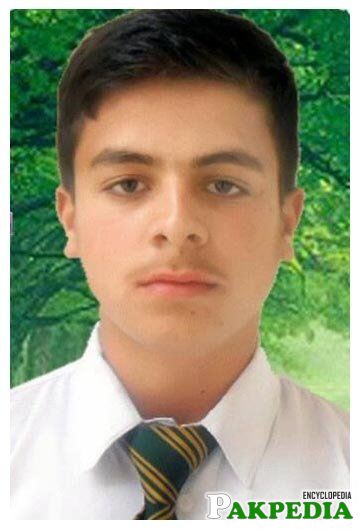 Age: 16
Class: 9
Son of Hav. R Muhammad Hussain and Afsana Hussain
Siblings: Ishrat Fatima (8), Kashif Mehmood (14) and Waqas Ahmed
Adnan Hussain's mother weeps as she holds up his blood-spattered shoes. He was very close to her, she says, adding that he would greet her first thing when he came home from school and wouldn't eat his lunch or dinner without her.On the day of the attack, Adnan took his father's new joggers, saying, "What kind of a father are you? You buy new ones for yourself and have your son wear old shoes?" He lost one of the shoes during the siege on APS. The other shoe has been locked away in a cupboard for safekeeping.Adnan was seriously injured in the attack and passed away on the night of Dec 18 at 8:30pm.
Hassan Zeb
Age: 16
Class: 10
Son of Aurangzeb and Nasira Zeb
Siblings: Zarak Ali (21), Hamza Ali (19) and Moosa Zeb (13)
Hassan Zeb was an intelligent student with a good academic record. Hassan loved keeping pets and had three parrots at home which still live there.A little chubby, his mother recalls how once at a school get together when children were asked to bring their grandparents, Hassan refused to go with his grandmother. He was afraid that those at the school may make fun of him and his grandmother for being a little overweight.One of Hassan's brothers, Hamza, who studies at APS, was with him at the time of the attack. Previously a chirpy, talkative child, Hamza has been terrified since the attack and prefers to keep quiet and to himself.
Huzaifa Aftab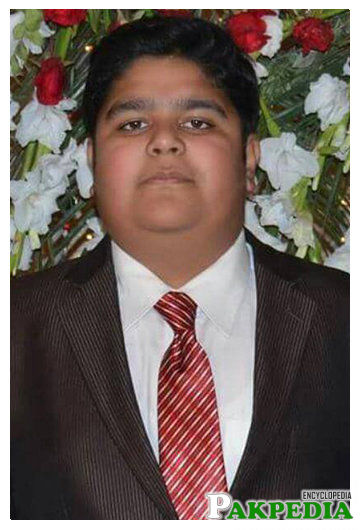 Age: 16
Class: 10
Son of Aftab Ahmed and Andaleep Aftab
Siblings: Farwa Aftab (14) and Maaz Aftab (10)
An aspiring scientist, Huzaifa liked to work on making new things. His mother says he would deliberately break his toys and then repair them by himself.A sometimes naughty child, Huzaifa would hide his brother's and sister's school badges, toys and other belongings but would eventually tell them the location of the hidden items.Close to his mother, Huzaifa was a considerate child and didn't mind sharing. Having read the story of Abdul Sattar Edhi, Huzaifa had made it a habit that he wouldn't use up all his pocket money for himself but would also help those in need. His mother tells how this habit was liked by all in the family as well as the neighbourhood.
Malik Taimoor
Age: 16
Class: 9
Son of Karim Khan and Rozeena Bibi
Siblings: Roshna Bibi (27), Qaiser Khan (25), Maryam Bibi (23) and Nasir Khan (20)
Four months before the attack, Malik participated in a skit which described an attack at the school. In the role of an army major, Malik was killed fighting militants.The day of the attack, his classmates say Malik died just as heroically. When he saw his principal Tahira Qazi set on fire, he leapt to save her, hoping to extinguish the flames. It was too late for both of them. The cowardly terrorists attacked him from behind, hitting him in the head. He loved his principal.Malik was the youngest of five siblings and was loved and spoilt by them. His siblings appear to be shocked into a silence at the loss of their youngest. His mother says her heart breaks every day, and that she will never forget her son.
Malik Usama Tahir Awan
Age: 16
Class: 10
Son of Aftab Ahmed and Andaleep Aftab
Siblings: Roshna Bibi (27), Qaiser Khan (25), Maryam Bibi (23) and Nasir Khan (20)
Usama was an extremely polite and loving boy who was adored by his family and friends alike. The 16-year-old aspired to join the Pakistan Army but always spoke of peace and education.
According to his father, Usama was of the belief that militancy could only be eradicated through education.According to his mother, Usama had one weakness: chicken karhai. Mrs Awan would make sure her son was never disappointed at the dinner table.
Mubeen Afridi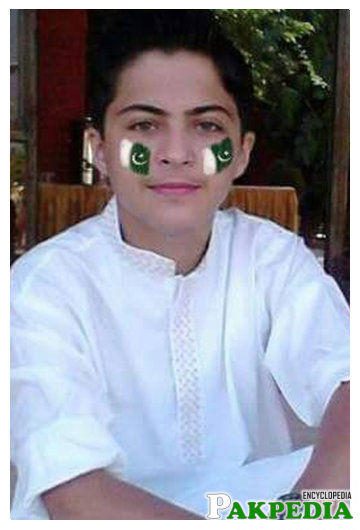 Age: 16
Class: 10
Son of Farooq Shah and Shaheen Afridi
Siblings: Maleha Afridi (18) and Areeba Afridi (10)
Studious and a position holder in his school, bright-eyed Mubeen was extremely well-mannered and was known to say salaam to everyone on his street.Like other children his age, he enjoyed playing sport and was very fond of football. He played the game well and even won several awards. His mother says her son was so passionate about the game that he would ask his father to help him go abroad so he could become the best football player.Mubeen also kept parrots at home which still live there. His mother says after her son's passing, she opened the cage so the parrots could fly away but the birds stayed and still remain at Mubeen's.
Muzamil Umer Sadiq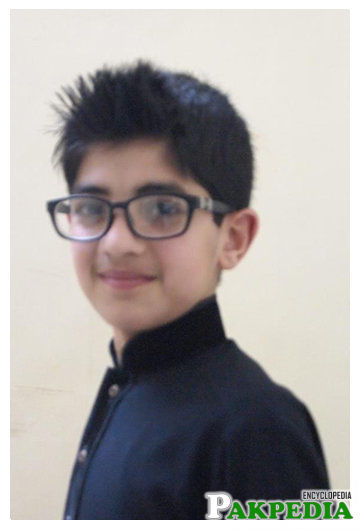 Age: 16
Class: 9
Son of Umer Karim Sidiq and Sumera Umer
Siblings: Dr Unzela Umer (24), Kamil Umer (23), Hijab Umer (22) and Aimal Umer (17)
Muzamil Umer and naughtiness were synonymous — so much so that he had his siblings as well as his parents despairing.His brothers, sisters and his parents were always on the alert for his tricks and antics.He used to tell his father that he would like to become a religious scholar. He was also Qari of the Holy Quran. He learned Surah Muzamil by heart a day before he was killed.
Muhammad Umar Hayat
Age: 16
Class: 10
Son of Mr. and Mrs. Hayat Gul
Siblings: Faisal (18), Maria (13) and Mahnoor Fatima (11)
Umar was an excellent student.He won several awards and certificates at school and topped his federal board exam. He wanted to become a military doctor.Umar's parents say every waking moment without him is painful.
Nadeem Hussain
Age: 16
Class: 9
Son of Hussain Asghar and Bibi Fizza
Siblings: Haseena Batool (14), Bakhtawar bibi (11) and Mohammad Qasim (15 months)
A quiet boy, Nadeem was intelligent beyond his years. Before APS, he took admission in Oswa Public School where he skipped nursery and prep to be placed in Class 1 for being exceptionally gifted.From Class 1 to 7, Nadeem remained a position holder. His father says he was among the top five students in all of APS. He aspired to become a doctor, enjoyed playing cricket and always had a meticulous appearance.Still in shock over her son's death, Nadeem's mother Fizza Bibi now suffers from cardiac problems.
Shah Fahad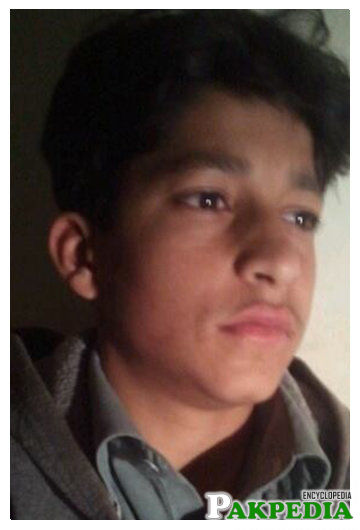 Age: 16
Class: 9
Son of Misal Khan and Shukria Bibi
Siblings: Faisal (20), Sidra Bibi (18) and Bushra Bibi (17)
Before he went to school that day, Shah warned his sisters not to eat the sweets his uncle had gifted to him. He gave them stern looks, telling them to stay away from his masaledar gurh. His sisters are very sad he did not come home to fight for them.Shah was very close to his sisters. He was naughty and thoroughly enjoyed teasing them but would diligently do his homework under their supervision.He joined APS four months prior to the attack. Before that, he studied in Hayatabad and lived with his aunt. At that time, he used to visit his parents every 4 months. But his parents wanted to see him every day, so he got admission to the army school in Peshawar.
Sher Shah
Age: 16
Class: 10
Son of Salma and Mohammad Sohail Khattak
Siblings: Ahmad Ali Shah (14) and Ayesha Gulali (11)
Sher Shah loved to study Turkish and Islamic history and was a skilled member of the debating club. His favourite book was 'Worlds Together, Worlds Apart'.While many children cannot read or write Pashto, Sher Shah excelled at it. He wanted to be a journalist when he grew up, and imagined himself as an anchor on prime time television.He was very interested in horses devoured books that contained details of the taxonomy of horses. He could tell the classification of any horse buy its structure and physique.
Sohail Sadar
Age: 16
Class: 9
Son of Mr. and Mrs. Sardar Hussain
Siblings: Hareem Sardar (15), Mohammad Haris Sardar (11) and Mohammad Hassan Sardar (7)
Sohail's father says his son was a neat and clean child who wanted to grow up to be a doctor.He was close to his father, who fulfilled every request made by his son.He was not a fussy eater and was happy to eat anything that was cooked at home.He had a pet parrot that he loved very much.
Syed Abdullah Shah
Age: 16
Class: 10
Son of Syed Fazal Hussain and Saima Fazal Hussain
Siblings: Syed Talib Hasnain (11 months)
"Abdullah was quite a serious boy. He did not express his love for me with his words but would hug me each time he saw me," Abdullah's mother recalls.The young boy, who was admired by all his classmates, wanted to join the army as a doctor and always talked about 'serving people.'Ever responsible, Abdullah would give his father advice about his business, something which his mother says used to put a smile on everyone's face.
Syed Zulqarnain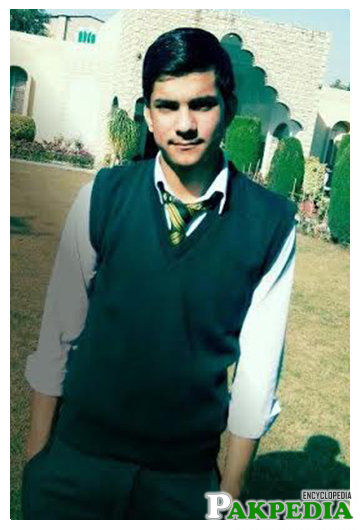 Age: 16
Class: 9
Son of Kishwar Sultan and Syed Shah
Siblings: Faheem Shah (23), Zakir Shah (21), Radia Shah (20) and Saira Shah (18)
Zulqarnain joined APS just two months before the attack. His father says the college his son was attending was too far away and he wanted him to be closer to home.While considered a prankster, Zulqernain was as patriotic as one could be. He would paint the national flag on his face on Independence Day. Like all boys his age, he loved cricket, biryani and cars. But his favourite snack was French fries. He would ask his sister to make some for him nearly every day.
Usman Sadiq
Age: 16
Class: 10
Son of Mrs. and Mrs. Muhammad Sadiq
Hailing from Abbottabad district, Usman was the only child of his parents and loved dearly by them.His father describes him as an energetic, intelligent boy, who was good at his studies and could grasp complicated concepts quickly. He was fond of cricket and watched every match. He would often play in the neighbourhood or at school with his friends. He loved spicy food, especially biryani.His parents pray daily for strength and endurance after their son's loss.
Zargham Mazhar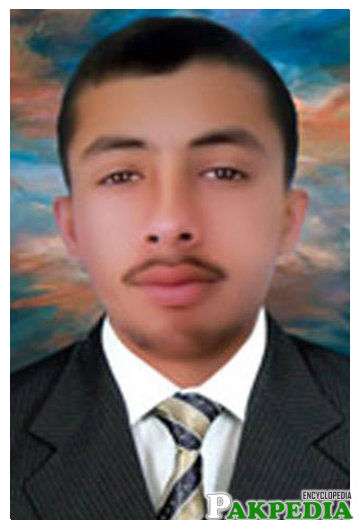 Age: 16
Class: 8
Son of Naib Subidar Mazhar and Mukhtair Bibi
Siblings: Naheed Mazhar (23), Shahzad Mazhar (21), Shahbaz Mazhar (19) and Shahzadi Bakthwar (4)
Zargham Mazhar was a serious, studious child. He enjoyed reading often reading books that were not part of his coursework to increase his knowledge. He would also recommend books to his siblings.A bright student, he would feature among the top students of his class. He was class proctor and known among his peers for his attentiveness and gumption. His father remembers how young Zargham was fond of gardening and looked after his plants and flowers every day.Zargham wanted to join the army and his parents used to call him "little soldier". He had also cleared the test for the military college in Jhelum but died before his admission could be finalised.
Zeeshan Ahmed
Age: 16
Class: 10
Son of Sub Ikramullah and Hameeda Ahmed
Siblings: Ishfaq Ahmed (26), Nazia Ahmed (25), Shahab Ahmed (23), Waqas Ahmed (18), Awais Ahmed (died in APS) (14) and Nimra Ahmed (8)
Hailing from Malakand, Zeeshan Ahmed enjoy playing cricket. He often played matches with his brothers, and was part of his school cricket team. His favourite player was Shahid Afridi.
Zeeshan was very devoted to his eight-year-old sister Nimra. The two used to joke and gossip and Zeeshan would also help her with her studies.Zeeshan's brother Awais, who was younger to him, also died in the massacre. The brothers were in the same hall and died trying to save each other. Their father remembers how Zeeshan and Awais did everything together and were the best of friends.