Syed Zaid Zaman Hamid, popularly recognized as Zaid Hamid, is a Pakistan-based conspiracy theorist, columnist, writer, and Islamist-Political commentator. Zaid Zaman is his byline in articles published in newspapers. The Muslim 500 added him to their list of most influential Muslims worldwide as a host of Television series on Muslim history, Islamic philosophy, geopolitics, and Dr. Iqbal's vision for Pakistan.
He is an advocate of Jihad and firmly supports anti-government organizations centered in Kashmir. He states he has participated in the Soviet-Afghan War. Zia is a strong supporter of the military government and is against the democratic government in Pakistan. This article has all the information about him, including Zaid Hamid Biography.
| Title | Description |
| --- | --- |
| Personal | |
| Name: | Zaid Hamid |
| Other Name: | Zaid Zaman |
| In Urdu: | زید حامد |
| Famous As: | Political commentator |
| Nationality: | Pakistani |
| Residence: | Karachi |
| Education: | He received a Bachelor of Engineering (BE) degree in Computer Systems Engineering from NED University, Karachi |
| Religion: | Islam |
| Profession: | Political commentator. |
| Website: | http://www.zaidhamid.pk/ |
| Occupation: | Political commentator, Defence Analyst, Spiritual scholar, Islamic scholar |
| Born | |
| Date: | 14th March 1964 |
| Place: | Karachi, Pakistan |
| Family | |
| Children: | Not known |
| Parents: | Col Zaman Hamid |

Zaid Hamid Biography
Some individuals like to remain in News media, and Zaid is probably one of them. He is the most controversial personality in Pakistan. He never skips a moment to create any controversy and intensifies tense and problematic situations. By the time he joined N.E.D., he was a modern young man.
He soon became associated with Jamiat-e-Islami students and became one of the leading Jamiat-e-Islami student activists. He was brilliant from the beginning. Since that era was of Jihad Afghanistan, he also became practically associated with Jihad Afghanistan.
He passes illogical and ridiculous comments about serious situations and receives severe criticism from intellectuals. Still, he remains stick to his views and opinions. 
Zaid Date of Birth
He opened his eyes on 14th March 1964 in Karachi.
Education of Zaid
He attended N.E.D. University of Engineering and Technology to study computer systems.
Zaid Hamid Family
His father was an army officer in the Pakistani army and belonged to the Indian state Bihar while his mother hailed from Kashmir. His father participated in the 1965 & 1971 wars.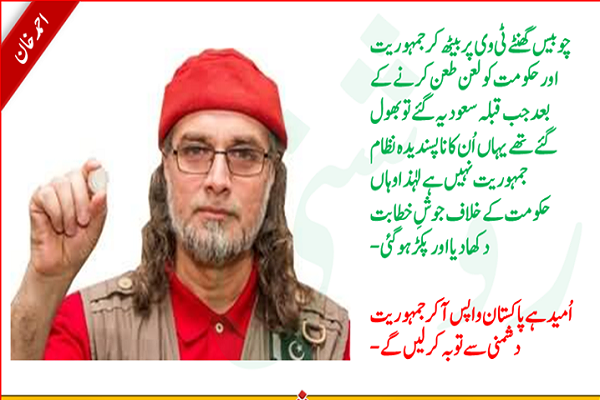 Career
Political Thoughts
He stated his views about the Mumbai attacks of Nov 2008 that these were part of the plan made by 'Hindu-Zionists' and that these attacks were an effort by Indians to present a false-flag attack that he blames the 9/11 attack of being.
Zia believes that the Holy Prophet (P.B.U.H.) had proclaimed a war on India. He claims that India would be enslaved and trounced according to the Sharia if they don't embrace Islam and repent. 
Views about Covid-19
In an interview conducted on Covid-19, he presented many controversial statements:
The coronavirus has been prepared in a laboratory to destroy the world's religion and economy and make a new set-up for Jews. 

No one dies of flu in Pakistan.

America targeted its enemies, but it went out of control, and Americans themselves came under virus' destructions. 

Bill Gates is surprised to see no deaths from Covid-19 in Pakistan and India, and he wanted their death.

Bill Gates plans to insert nano-chips via vaccines inside human bodies to remove God's gene or Khudae Rooh from human beings. 

The purpose of this virus is to remove Islamiyat from Muslims.

It is mentioned in Ahadees as 'Dajal Ka Nizaam.'

Bill Gates desires an extended lockdown until the preparation of his vaccine. 

WHO (World Health Organization) and Bill Gates are funding hospitals to increase the number of deaths by Corona.

5G towers are being installed along with the launching of satellites immediately after lockdown.

Imran Khan has extended the lockdown period on the call of Bill Gates.

Many countries have refused to take testing kits and other China equipment contaminated with Novel Coronavirus.

The main objective behind this pandemic is the creation of the New World.

Bill Gates intends to decrease the population of the world from seven billion to two billion.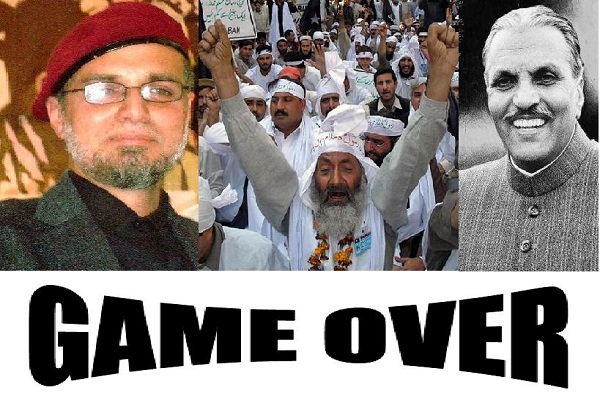 Criticism on Zaid
Several Pakistani writers, religious scholars, and journalists criticized him and called his thoughts and opinions on security and politics conspiracy theories. He has been blamed for hateful and disrespectful speech towards Pashtuns, Christians, Jews, and Hindus. 
Accusations by Imaad Khalid
Imaad Khalid, the ex-staff member of Hamid, disclosed that Zahid was planning to assassinate Army Chief General Ashfaq PParvaiz Kalyani at the press conference. He presented Zahid's emails in Infront of the Media and claimed that Zahid had sent him these emails to different military officials, triggering them to the uprising against their chief.
Zia Hamid stated he is an enemy of Pakistan and Islam who had planned unsuccessfully to murder General Kalyani. He further stated that some judiciary and media people, along with PM Nawaz Shareef, and J.C.P. Iftikhar Muhammad, are on Hamid's hit list.
Detention of Zaid
He was detained in Saudi Arabia in June 2015 for opposing intervention by Saudi Arabs in Yemen. On 1st July 2015, media started citing reports that he has been punished for eight years in jail and thousand or twelve-thousand lashes to criticize Saudi Arabia's government.
Later, the media claimed that news about his punishment couldn't be verified. He got released in Oct 2015 as evidence wasn't found about allegations on him for spying on Iran. He alleged that R&AW (Research & Analysis Wing) had hatched this spying allegation.
In 2020 during an interview, he stated that DG ISI Lieutenant Gen Rizwan Akhter and then Army Chief Gen Raheel Shareef had performed their part in his release.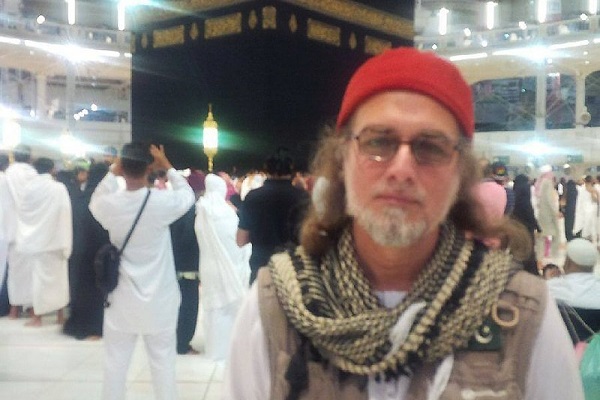 Zaid Hamid Books
Urdu
Khilafat-e-Rashida

Iqbal Pur Israr

Halqa-e-Yaraan

Mojooda Pak-Afghan Taluqat

Pakistan Aik Ishq Aik Junoon

Hindu Saihuniyaat

Dehshat Gardi Ke Khilaaf Amreeki Jang

Islam Ka Sayasi Tasawur

Yahoodi Aur Eisae Saihuniyaat
English
From Indus to Oxus: The author's memoirs emphasizing his performance in the Soviet-Afghan War of 1979 to 1989 includes his meeting and visits with Afghan-leaders from 1986 to 1992. He later translated it into Urdu as Darya-e-Sindh Se Darya-e-Amutak: Vad'dashtin.
Social Media Handles
His social media account include
https://twitter.com/ZaidZamanHamid