Syed Zaid Zaman Hamid, who is also known as Zaid Hamid is a Pakistani political commentator. He did Bachelors in computer science from NED.  He is a Political commentator, data analyst, spirtual scholar and Islamic scholar. He was first recognized in Pakistan for his Tv Show Brasstacks.
| Title | Description |
| --- | --- |
| Personal | |
| Name: | Zaid Hamid |
| Other Name: | Zaid Zaman |
| In Urdu: | زید حامد |
| Famous As: | Political commentator |
| Nationality: | Pakistani |
| Residence: | Karachi |
| Education: | He received a Bachelor of Engineering (BE) degree in Computer Systems Engineering from NED University, Karachi |
| Religion: | Islam |
| Profession: | Zaid Hamid, is a Pakistani political commentator. |
| Website: | http://www.zaidhamid.pk/ |
| Occupation: | Political commentator, Defence Analyst, Spirtual scholar, Islamic scholar |
| Born | |
| Date: | 14 March 1964 |
| Place: | karachi, Pakistan |
| Family | |
| Children: | Not known |
| Parents: | Col Zaman Hamid |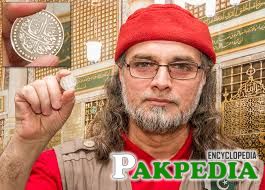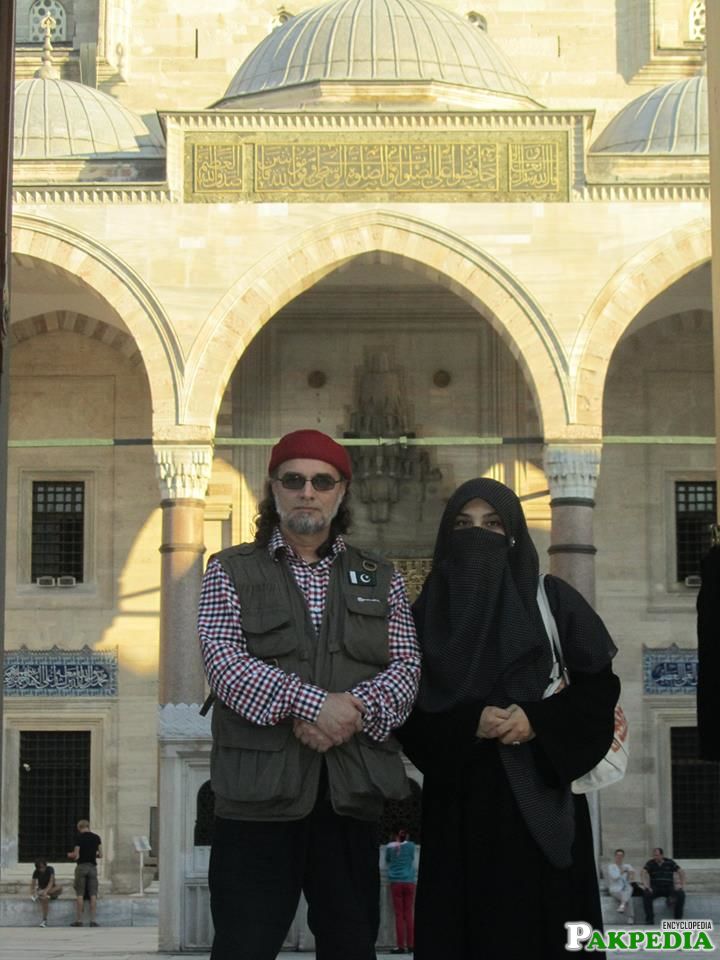 Biography
Zaid Hamid was born in Karachi on March 14, 1964. His father, Col. Zaman Hamid (Retd), served in the Pakistan Army. Zaid spent his early life in Karachi. He received a Bachelor of Engineering (BE) degree in Computer Systems Engineering from NED University, Karachi in 1980's. According to the brochure published by BrassTacks,  Zaid Hamid rose to the fore when he started a program named Brass Tacks on a TV channel, discussing "Economic Terrorism, CIA Threats to Pakistan, Zionist Wars against Islam and Role of Spiritual Forces in War". The brochure also proudly states that, "The International think tanks and media, especially the Americans and Iranians have distinctively noticed him as well. A New York Times article and documentary specially featured the impact his so falsely termed "conspiracy theories" have on the Pakistani youth". [1] Biography Biography
Poltical Career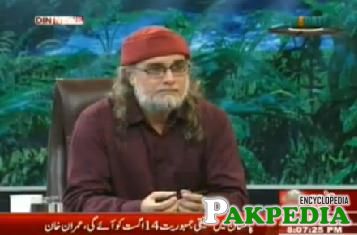 Hamid first gained recognition in Pakistan for a TV Show, Brasstacks, that aired on NewsOne. Hamid critiqued the capitalist system that had led the world to many wars. His series on Economic Terrorism was well received. Through his TV programmes, Hamid has claimed that a nexus between RAW, Mossad and the CIA is responsible for the destabilization of Pakistan. He also claims that the November 2008 Mumbai attacks, were part of a plan hatched by "Hindu Zionists"", and that it was an attempt by the Indians to stage an attack just like the Americans executed the September 11 attacks. [2] Career Career  
Criticism
A number of Pakistani journalists, writers and Islamic scholars have criticized Hamid and have described his views on politics and security as conspiracy theories. On 20 November 2013, Imaad Khalid a former staff member of Zaid Hamid, revealed at a press conference, that Zaid Hamid was plotting to assassinate Pro-democracy Army Chief, Ashfaq Parvez Kayani. He showed Media the emails that he claims were sent by Zaid Hamid to different Army Officers asking them for a revolt against their own chief. He said "Zaid Hamid is a quisling and enemy of Islam and Pakistan, who had plotted unsuccessfully to assassinate the pro-democracy army chief Gen Kayani,". Khalid further claimed that Zaid's hit list also contained the names of Chief Justice Iftikhar Muhammad Chaudhry, Prime Minister Nawaz Sharif, and others from the media and the judiciary. 
Zaid Hamid response on Criticism

Responding to the allegations Zaid Hamid wrote on Twitter, "Pakarmy (Pakistan Army) is an extremely professional org. Anyone contacting thousands of officers for rebellion against COAS cannot survive," in another tweet he wrote, "Imaad was our team member who suddenly became hostile  & joined the enemies." [3] response response  
Zaid Hamid views Ideology
Zaid Hamid advocates the establishment of Khilafah and an Iranian style revolution. He is staunchly anti-democracy. He wants the Gold Standard back. He wants to "conquer" India. He has a different definition for "Zionists" and labels everyone whom he dislikes as a Zionist. He was one of the proponents of the "Good Taliban/Bad Taliban" theory. He thinks Allama Iqbal was not a human being but a "spiritual" super-human. He is openly pro-establishment and wants Army to take over the political system until the Khalifa arrives. He thinks Muslims can form a political bloc to fight against the "immoral, corrupt and conspiring West". He believes that the cause of floods in Pakistan was some secret Indian/American mission. He thinks Baloch Insurgents and TTP are foreign-funded. Zaid Hamid has changed his positions many times as well. There was no mention of Khilafah in his earlier programs, but after the "Kazzab" allegations, he took up a new name, changed his identity to a hyper-national, Spiritual, Dynamic person. In short, he is the Glenn Beck of Pakistan. [4] zaid hamid views
Arrested

In June 2015, Hamid was arrested in Saudi Arabia after making speeches against the Saudi government. He was visiting the Kingdom on a private tour with family when he was arrested. On 1 July 2015 media sources began citing unconfirmed reports that Hamid has been sentenced to 8 years in prison, and 1,000 or 1,200 lashes, for criticizing the government in Saudi Arabia. Media reports later claimed these reports about the sentence were a hoax. The Pakistan embassy has officially requested consular access and information about the charges against Hamid. He was released in the start of October 2015 due to lack of evidence and baseless allegation of spying for Iran. Hamid alleges that the allegation of spying was hatched up by the Research and Analysis Wing (R&AW), India's spy agency). [5] Arrest Arrest  
Views About Asma Jahangir
Zaid hamid Pakistani political commentator expressed his views about Asma jahangir who died yesterday on 11th Feb 2018. According to him Asma jahangir was a true enemy of Pakistan. He said that India has lost their prime Asset today and Pakistan is blessed to get rid from a traitor. Daughter of traitor who helped RAW to break East Pakistan and for that she was awarded a medal in Bangladesh. All her life she fought against Islam, Pakistan and Pakistan army. Shukar Alhamdulilah a huge enemy of Pakistan is taken away by Allah. [6] Views about Asma