Wateen Telecom is a converged communication services provider based in Lahore, Pakistan, and is a sister concern of Warid Telecom. The company was incorporated in 2005 and began its operations in 2007 with the deployment of the largest fibre optic network in the country. Moreover, Wateen is the world's first company to commercially roll out a WiMAX network on a nationwide scale. Wateen was recently ranked as the #1 wireless broadband service provider by the Pakistan Telecommunication Authority (PTA) and won the Consumer Choice Award for the "Best Internet Service Provider
| Title | Description |
| --- | --- |
| Details | |
| Type: | Buisness |
| In Urdu: | ویتین |
| Founded: | 2005 |
| Headquarter: | Lahore, Pakistan |
| Key People: | Rizwan Tiwana (Chief Executive) Muhammad Aaqib Zulfiqar (Chief Financial Officer) Tahir Hameed (Chief Commercial Officer) |
| Parent organization: | Warid Telecom |
| Founder: | Dhabi Group |
| CEO: | Naeem Zamindar |
| Product: | Fixedline telephony Broadband internet Fibre-optic communication IT services |
| Area served : | Nationwide (Pakistan) |
| Current services: | Wateen currently services over 250,000 WiMAX subscribers, provides enterprise solutions and data services to over 200 leading organizations and its wired (HFC/GPON) network reaches over 15,000 households in Lahore and Multan, along with 23 other cities across Pakistan. |
| Operations: | Broadband Internet |
| Achievements: | Wireless Broadband Company, WiMax Forum South Asia Conference 2012 , Wateen Telecom and PITB sign contract |
| Telephony: | United States United Kingdom Canada, China, India, UAE , Saudi Arabia , Afghanistan |
| Number of employees: | More than 700 |
| Parent: | Warid Telecom International |
| Subsidiaries: | Netsonline Services (pvt) Limited, Wateen Solutions (Pvt) Limited, Wateen Telecom UK Ltd, Wateen Satellite Services (pvt) Limited, Wateen WiMAX (Private) Limited |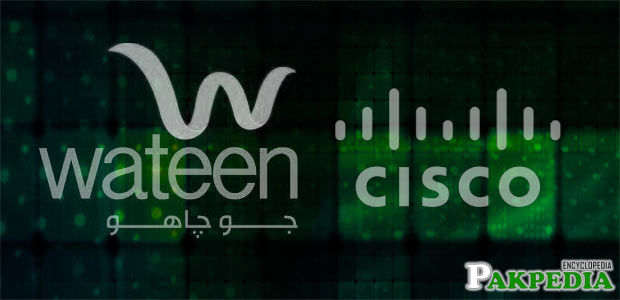 About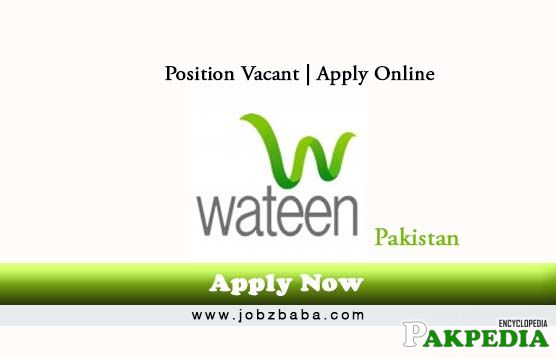 Wateen Telecom is a converged communication services provider that fulfills connectivity requirements for organizations and individuals in Pakistan. Wateen Telecom delivers complete solutions for Internet, Voice, Multimedia and Enterprise Solutions that make it the most comprehensive provider for all of Pakistan's communication necessities. A Dhabi Group venture, Wateen's vision is to take Pakistan into the digital revolution of the 21st Century and to make Pakistan a regional communications hub, connecting the East with the West and Central Asia with the Middle East.[1] About Wateen
OurVision
Wateen Telecom aims to enable and empower every man, woman and child in Pakistan through leading edge technology and services thereby transforming their lives
OurValues
serve and Enable the world around us (internal and external )
Passion, Energy and Fun
Teamwork and Respect
Ownership and accountability of results and company
Innovation and Creativit
OurMission
A winning team that delivers outstanding customer value through world class ICT solutions, systems and innovation.[2] Corporate Vision & Values
Investor Relations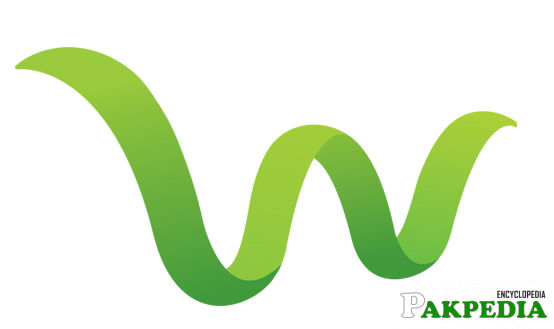 Wateen Telecom is a converged communication services provider that fulfills connectivity requirements for organizations and individuals in Pakistan. Wateen Telecom delivers complete solutions for Internet, Voice, Multimedia and Enterprise Solutions that make it the most comprehensive provider for all of Pakistan's communication necessities. A Dhabi Group venture, Wateen's vision is to take Pakistan into the digital revolution of the 21st Century and to make Pakistan a regional communications hub, connecting the East with the West and Central Asia with the Middle East.[3] Invester Relashinship
Products Services
Wateen Telecom is dedicated to providing you with the industry's best and most innovative services for your home and business use. We provide converged communication services that include a wide range of Internet Broadband, Multimedia, Telephony and Enterprise Solutions that give you the choice to personalize your lifestyle in any way and anywhere you want[4] Product and services .
Media PR
ONLY media related queries will be entertained at the above mentioned email address. All product and services related queries should be sent to [email protected]. Complaints & Feedback should be forwarded to the Customer Relations department at [email protected][5] Media and PR
Services
Wateen's Next Generation network now offers Telephone, Internet, TV and Value Added Services over a single fibre cable. Our fibre will now be installed at your premises, eliminating the need for any other alternatives such as standard copper cable.
Choose from fast internet speeds that suit your needs, added with low cost telephony and crystal clear TV service to take your business to the next level of communication experience.
CIRBandwidth
Successfully empowering connectivity for over 200 corporations in Pakistan, Wateen understands business. Whether big or small, we aim to deliver the most reliable connectivity that will enable you to do more. Our business is enabling organizations to adopt the most sophisticated services like video conferencing, cloud computing and surveillance systems, which require constant uptime and hi-speed connectivity.
Wateen now offers dedicated bandwidth to ensure that your business needs are constantly met. Whether your needs are big or small, our tailored packages have specifically been designed to ensure that we are there to serve them.
For details, please call our helpline 111-365-111 or send us an inquiry as per you Need[6] Wateen Service
enterprise Business
Wateen Telecom is a Dhabi Group Telecom venture in Pakistan operating advanced broadband platforms and offering all sorts of technical solutions in pursuit of its Vision of "ENABLING BUSINESSES". Wateen is serving over 300 Carrier and Enterprise customers through its un-matched telecom roadway having the capacity of over 80 TBs. Our long-haul network traverses all major telecom hubs and carrier & enterprise footprint in Pakistan, connecting the South of Pakistan to West and North of the motherland through dozens of self-healing rings and covering all provincial & divisional capitals. Following our vision of venturing in International markets we are covering Afghanistan landscape on protected routes from Chaman and Torkham borders. Last mile connectivities to customers are extended using Wateen's biggest metro network of the country, offered in over 131 cities and towns of Pakistan. We are using Metro Ethernet, WFibre and HFC network layouts to reach our customers and extending maximum network economies to customers and supporting their businesses to grow and nurture. Wateen believes in covering the entire services scope for its clientele and has a unique edge in the industry of being a dexterous convergence of Service Provider (SP) and Service Integrator (SI). Our Technical Solutions wing offers extensive services of Solutions integration in all fields of IT enablement in carrier and enterprise landscape from routing & switching, Wireless LAN, Security & Surveillance, Video Conferencing, Unified communications, Building management systems, network improvement and design consultancy etc. This unique convergence gives excellent savings without a quality compromise to end customers and frees them from any operational hassle by the availability of single window operation for all sorts of their business requirements.[7] Enterprise Buisness
Contact
HeadOffice
Main Walton Road, Opp. Bab-e-Pakistan, Walton Cantt., Lahore
KarachiOffice
Parsa Tower, 6th Floor Plot # 31-1-A Block-6, P.E.C.H.S (Main Shahra-e-Faysal), Karachi
IslamabadOffice
3rd Floor, No. 34, Bank Alfalah Building, I-8 Markaz, Islamabad
ForPost
Wateen Telecom Ltd Po Box 3527 Lahore
ContactNumber
UAN: 111-365-111
Email: [email protected] [8] Contact  US