Ali Hamza is a Pakistani musician who got fame after creating a Rock band, Noori, in 1996 in Lahore. Since the release, the band members kept changing apart from Ali Hamza and his brother Ali Noor. The band releases many memorable songs highly admired by the fans.
The band sang a few songs in Coke Studio and also collaborated with Indian musicians. Ali adopted this profession because of being born in a musical family. Since birth, he is listening to music at home that developed an interest in him. This article has every detail about him, including Ali Hamza Biography.
| Title | Description |
| --- | --- |
| Personal | |
| Name: | Ali Hamza |
| In Urdu: | علی حمزہ |
| Famous As: | Singer |
| Nationality: | Pakistani |
| Residence: | Lahore |
| Education: | Economics degree from LUMS |
| Religion: | Islam |
| Profession: | Singing, Music Direction |
| Born | |
| Date: | 21 March 1980 |
| Star sign: | Aries |
| Place: | Lahore |
| Family | |
| Ethnicity: | Syed |
| Spouse: | Nafeesa |
| Children: | A son |
| Parents: | Noor Zehra, Ali Kazim |
| Siblings : | Ali Noor |
| Relatives: | Raza Kazim, the famous lawyer and a great patron of art and music, Mandana Zaidi, |
| Career | |
| Occupation(s): | Singing, composer, Music Director |
| Professional Work | |
| Years Active: | 1996 |
| Music Band: | Noori |
| Instruments: | Guitar |
| Affiliation: | Coke Studio |
| | |
| Songs: | Karachi Se Lahore Ost, Begum Gul Bakaoli Sarfarosh |

Ali Hamza Biography
Ali is a notable name in the music industry who has given some memorable music to the world through his Band 'Noori.' He was never sure about his singing career unless he formed his band along with his brother. The band made a huge name in singing by releasing many striking songs.
Ali belongs to a notable family. His grandfather Raza Kazmi has served as a lawyer. After taking education from LUMS, he officially started his professional career and collaborated with Indian artists. People highly praised his song 'Paar Channa De' from Coke Studio.
Ali Date of Birth
He was born on 21st March 1980 in Lahore. Currently, he is living in the same city.
Education of Ali
He received his education from LUMS. The university played an essential role in developing his music career.
Ali Hamza Family
He belongs to a music lover family. His grandfather Raza Kazmi has worked as a lawyer and great contributor of music and Art. His mother used to play an instrument founded by his grandfather. Hence, his childhood was spent in a music environment. He is married to Nafisa.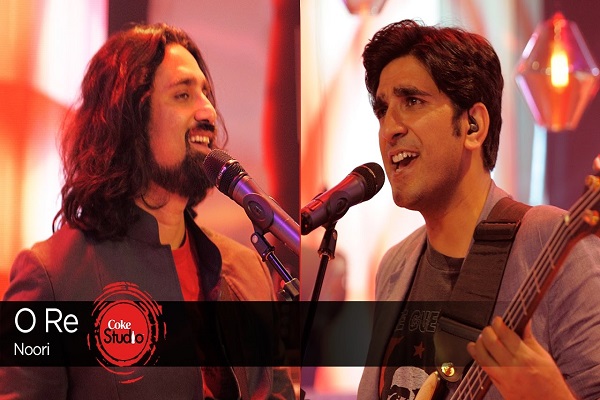 Music Career
Albums
He founded a Hip pop band 'Noori' in 1996 in Lahore, and his younger brother Ali Noor. The first album 'Suno Keh Mein Hoon Jawan' originated in 2003. The album comprises mix song collection. One of the songs, 'Manwa Re' from the album, was highly loved by people.
Later in 2005, the band released the 2nd album with the name 'Peeli Patti Aur Raja Jani Ki Gol Dunia.' The band released 3 albums comprises 100 songs.
Coke Studio
In 2008 they made their Coke Studio appearance and came up with some exciting songs. In season 9, their song 'Paar Channa Dai' with Indian artist Shilpa Rao became a huge hit. The same year they have also worked as a music director for a song of Coke Studio.
Live Performances
The band is known for many live performances. They did many live concerts and gained immense popularity across the globe. They are known for being a versatile rock and Hip-hop band. The band has done concerts in Islamabad, Karachi, and Lahore and is also known for Sufi Rock music.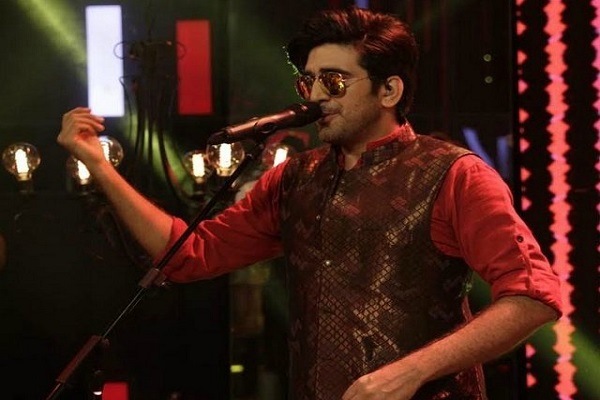 Noori Band Members
Ali Noor – Current member
Kami Paul – Current member
Ali Hamza – Current member
Farhad Humayun – Former Member
Muhammad Ali Jafri – Former Member
Salman Albert – Former Member
Louis J. Pinto – Former member
Murtaza Jaffar – Former Member
Ali Hamza Awards
He received many awards for his amazing performances now and then. A few of them incorporate:
2009 Award for Best Rock Song 'Do Dil.'
2006 Best Rock Song 'Nishaan.'
2016 Best Music Album 'Begum Gul Bakaoli Sarfrosh.'
2006 Rock Song 'Saari Raat Jaga.'
Social Media Handles
His social media account include
https://www.facebook.com/officialnooriworld/
https://twitter.com/nooriworld