Umar Cheema is an Investigative journalist at The News; Co-founder Center for Investigative Reporting in Pakistan. He has received number of awards during his career uptil now. He is a reporter of 'The News'.
| Title | Description |
| --- | --- |
| Personal | |
| Name: | Umar Cheema |
| In Urdu: | عمر چیمہ |
| Nationality: | Pakistani |
| Residence: | Islamabad |
| Education: | MSC in comparative politics |
| Religion: | Islam |
| Profession: | Umar Cheema is an investigative reporter for the Pakistani newspaper The News |
| Occupation: | Journalist |
| Organization: | The News |
| Website: | https://twitter.com/UmarCheema1 |
| Awards : | International Press Freedom Award |
| Family | |
| Children: | 1 son and 1 Daughter |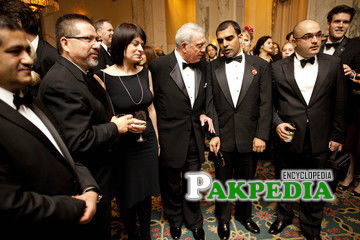 Career
Umar Cheema, Pakistan, is an investigative reporter for English-language daily, The News. He has set a high standard for quality journalism in a country where reporters are routinely attacked and murdered. In 2010, he was kidnapped and tortured for writing critical stories about the government. Since then he has continued to write hard-hitting reports: his series exposing tax evasion by MPs forced the government to make public tax records of lawmakers and other citizens, while an investigation into a counter-terrorism fund that was used to buy wedding gifts, luxury carpets and gold jewelry for the relatives of ministers and dignitaries' triggered reforms in the Ministry of Interior. His campaign helped expedite the introduction of a right to information law by a provincial government.  [1] Career Career
Attack

In September 2010 An investigative reporter Umar Cheema was on his way home from dinner when men in black commando garb stopped his car, blindfolded him and drove him to a house on the outskirts of town. There he says, he was beaten and stripped naked. His head and eyebrows were shaved and he was videotaped in humiliating positions by assailants who he and other journalist believe were affiliated with the country's powerful spy agency. His captors made clear why he had been singled out for punishment : for writting against the government. "If u can't avoid rape," one taunted him, "enjoy it".  [2] Attack Attack  
Education
He holds a Master's Degree in Mass Communication from Punjab University in Lahore, Pakistan. He also attended the London School of Economics where he received a Master of Sciences Degree in Comparative Politics (Conflict Studies). Cheema founded the Center for Investigative Reporting in Pakistan in 2012.
Awards
Cheema has received numerous awards for his reporting, including the Knight International Journalism Award, the International Press Freedom Award, the Missouri Honor Medal for Distinguished Services in Journalism, the Tully Free Speech Award and the Martha Gellhorn Prize for Journalism. In 2008, he won a Daniel Pearl Fellowship, becoming the first Pearl fellow to work at The New York Times.
Fine For Defamation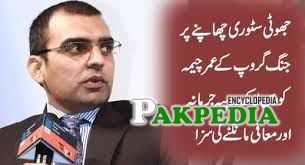 The Additional District and Sessions Court of Peshawar slapped a fine of Rs. 1 million on The News International's Umer Cheema in a defamation suit filed by Ex-Director Federal Investigation Agency (FIA), Dr. Fasihuddin. Dr. Fasihuddin, who is now serving as Director Research and Analysis Centre KP, was removed from his post of Director FIA, KP in November 2010 after the publication of an erroneous news story about him. In a detailed verdict issued on May 11, Additional District and Session Judge Aurangzeb Khan declared that, "the plaintiff has suffered damage to his honor and reputation as a result of the disputed article published in newspaper "The News International" by the defendant ." As per the court's judgment, the plaintiff is entitled to general damages of Rs. 1 million in compensation for the erroneous story published about him.  [3] Fine for defamation  
Verdict against Umar Cheema
The verdict by Aurangzeb Khan mentioned that the story published by Umar Cheema in 2010 was disputed admitting that the plaintiff, Director FIA suffered damages to his honour. The three-page verdict also directed Cheema to write an apology in the same manner and if failed to do so, additional one million fine would be imposed on 'The News' reporter. 
News about Imran Khan
The news about Imran khan of his third marriage was first revealed by umar cheema. According to him Imran Khan has secretly married again, this time with a woman he used to visit for spiritual guidance, The News has learnt on good authority. The PTI chairman inaugurated 2018 by tying the knot with the woman on the night of January 1 in Lahore and came straight from there the next day to appear before the anti-terrorism court in Islamabad that granted him bail. The nikah was performed by Mufti Saeed, a member of PTI core committee, who was also the nikah khawan when Imran publicly entered into marriage with Reham Khan on January 8, 2015 amid reports of secret nikah in November 2014. However, Mufti Saeed was hesitant to issue any denial. "I will not say anything on this matter. Please accept my apology," he said parroting the same line he did when approached after Imran's marriage with Reham Khan. [4] News about imran khan