Mir Shakil ur Rehman is one of the most wealthy businessmen in Pakistan currently residing in Dubai's posh area. He is the owner of the CEO network that came into being in 2002. Other than that, he also owns The News International and Jang Group of Newspaper.
He is the son of Mir Khalil ur Rehman, founder of the Jang group. Various cases were filed against him during Nawaz Sharif's tenure, for which he proved innocent in the court. On 12th March 2020, he was arrested by the NAB on property transactions and got bail on 10th November 2020. This article has every detail about him, including Mir Shakil ur Rehman Biography.
| Title | Description |
| --- | --- |
| Personal | |
| Name: | Mir Shakil-ur-Rahman |
| In Urdu: | میر شکیل الرحمان |
| Famous As: | Founder of Geo Tv |
| Occupation: | Journalist, business executive |
| Nationality: | Pakistani |
| 1995–96: | President of the Council of Pakistan Newspaper Editors |
| PBA in 2005: | The president of Pakistan Broadcasters Association |
| Born | |
| Date: | 8th January 1957 |
| Place: | Pakistan |
| Family | |
| Children: | Mir Ibrahim Rahman, Asma Rahman |
| Parents: | Mir Khalil ur Rehman |
| Siblings : | Mir Javed-ur-Rahman |
| Career | |
| Company Name: | Geo Tv |
| Former President at: | All Pakistan Newspapers Society in 2006 |
| Convener of : | The Wage Board Committee in 2010 |
| Founded on: | May 2002 |
| NewsPaper: | Jang Group of Newspapers |
| Related Project : | Geo News, Geo Tez, Geo Films |

Mir Shakil ur Rehman Biography
Shakil ur Rehman is a big name in the media industry who is the man behind launching the GEO network. Various channels come under this network, including GEO TV, GEO News, GEO Films, GEO Dost, and GEO Kahani. Other than that, he is also running his father's founding business, Jang Group of Newspapers.
In 2006, he remained a president of 'All Pakistan Newspaper Society' and operated as Wage Board Committee Convener. In November 2020, he was released by the NAB for a case of property transaction that took place 34 years ago.
Shakil ur Rehman Age
He was born on 8th July 1957.
Education of Shakil
He did schooling from one of the top schools of Pakistan, St Patrick's High School.
Mir Shakil ur Rehman Family
He was born into a wealthy family in Kashmir. His father, Mir Khalil ur Rehman was a notable businessman who founded the Jang Group of Newspaper. Shakil is his eldest son. Shakil is married and resides in Dubai with his family.
Career
After the death of his father, he proceeded with his father's business. In 2002, he originated GEO Network, including GEO TV. Today, GEO Tv is considered one of the highly watched drama channels. After the huge success of GEO TV, he came with another drama channel named GEO Kahani that airs old dramas.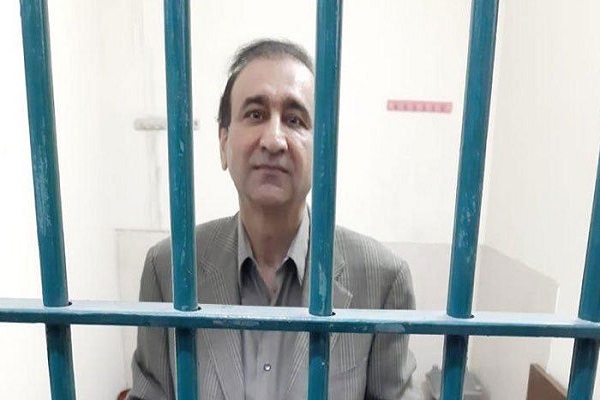 GEO Network Channels
The channels come under this network includes:
GEO News
GEO Tv
GEO Kahani
GEO Films
GEO Dost
Ban on GEO News
On 7th June 2014, PEMRA banned this channel for a few days for airing unauthentic and defaming content. Other than the ban, the channel was also fined 1 crore. The channel owner faced immense criticism after his statement got viral. His statement stated that he doesn't care about journalism; it is only a business for him.
Sharif's Government
During Nawaz Sharif Government in the 1990s, he was asked to dismiss a few workers from the media group, for which Shakil didn't agree. As a result, various cases were filed against him by Sharif's government, and his bank account was seized. However, after showing a few facts to the NAB, he was proved innocent.
Imprisonment
On 13th March, Shakil was taken into custody by NAB for a property transaction made 35 years ago. A case was registered, and an investigation was held that resulted in bail in November 2020. The case was declared unfair and made with discrimination.
Social Media Handles
His social media account include